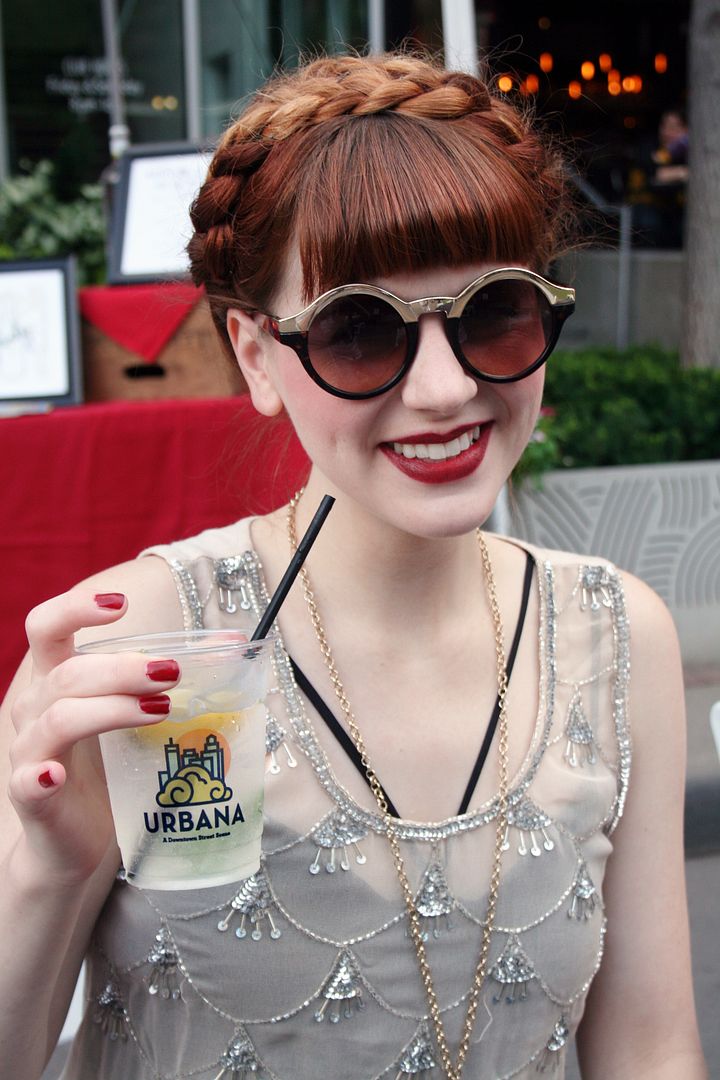 A couple of weeks ago, I was invited to check out
Urbana KC
in the Power and Light District of Kansas City. (Sorry, Illinois folks, this is quite different than the city of Urbana, IL. It was always confusing for us when we moved here and started seeing the billboards ;) ). This Urbana street festival is a free event filled with food and drinks for purchase, games, and live entertainment, all in one cozy partitioned off street block.
Urbana KC is held every first Wednesday of the month May-September. I already can't wait to check them out next year! Having not attended the others earlier this summer, it was hard to compare to how the other themes went, but this theme was Gatsby, and it was right up my alley.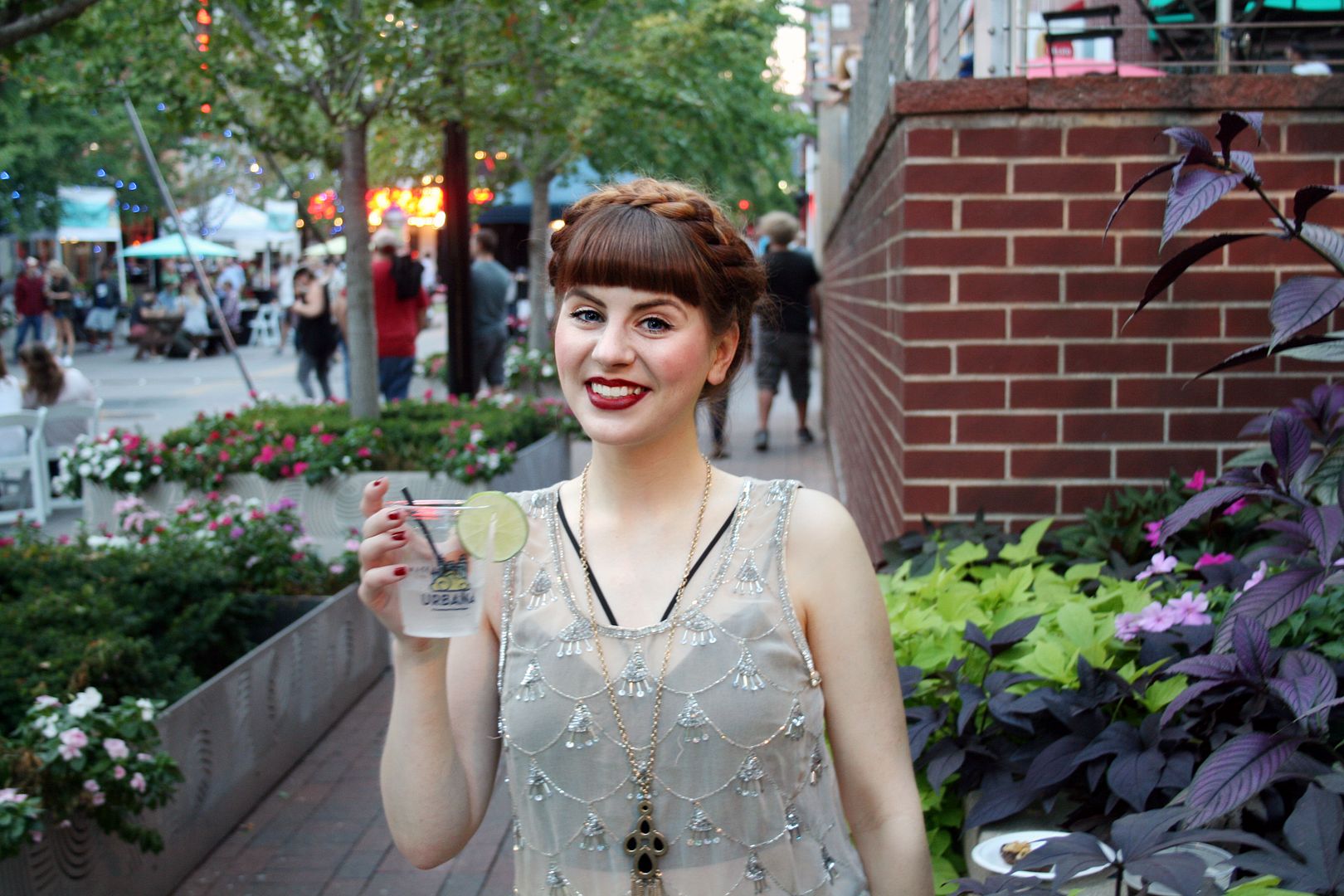 The food vendors there were local businesses that actually have brick and mortar buildings right on that street. They ranged from seafood samples to dips, and heartier apps, and each tent also had fun themed cocktails like the Prohibition Slipper or the Gin Rickey.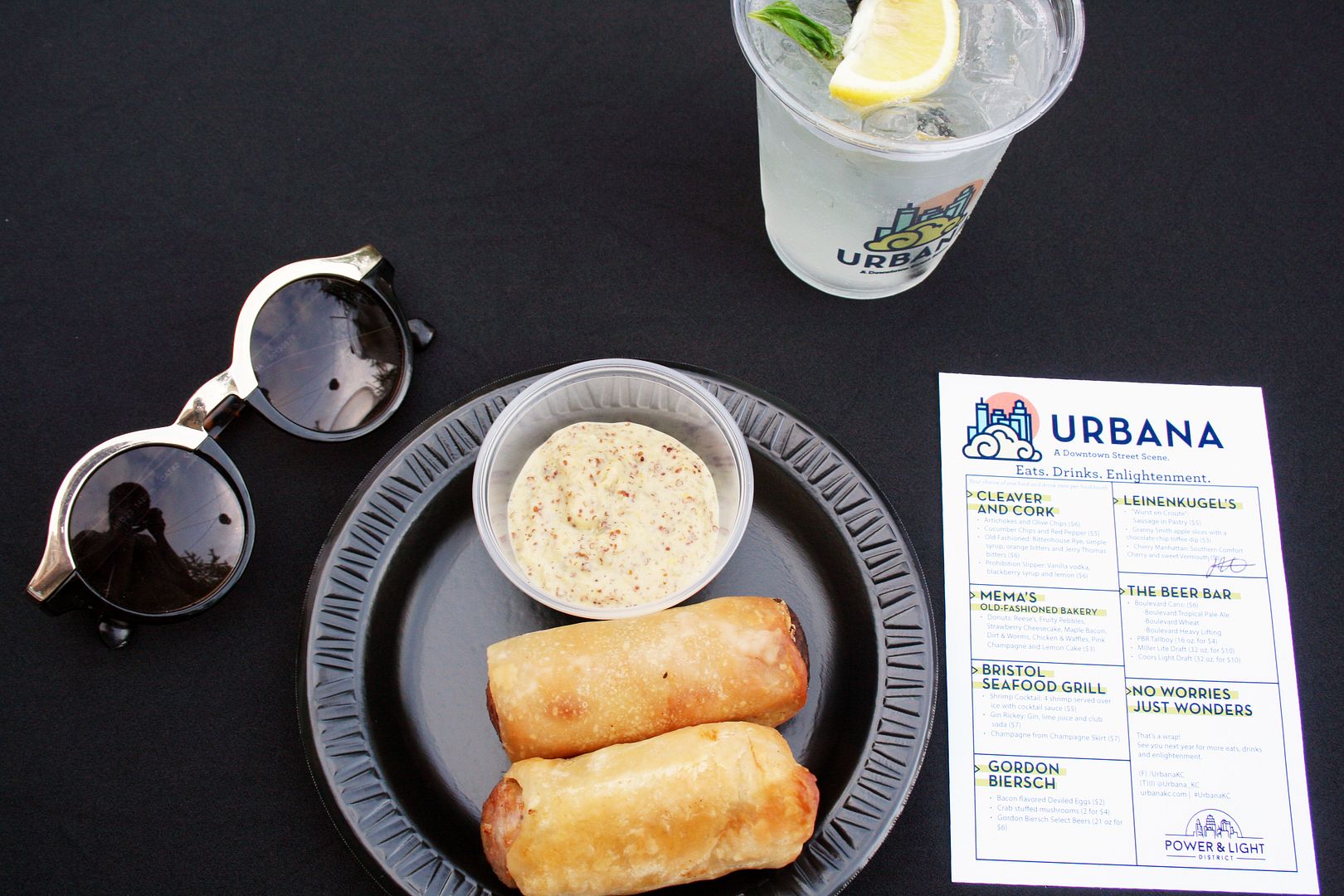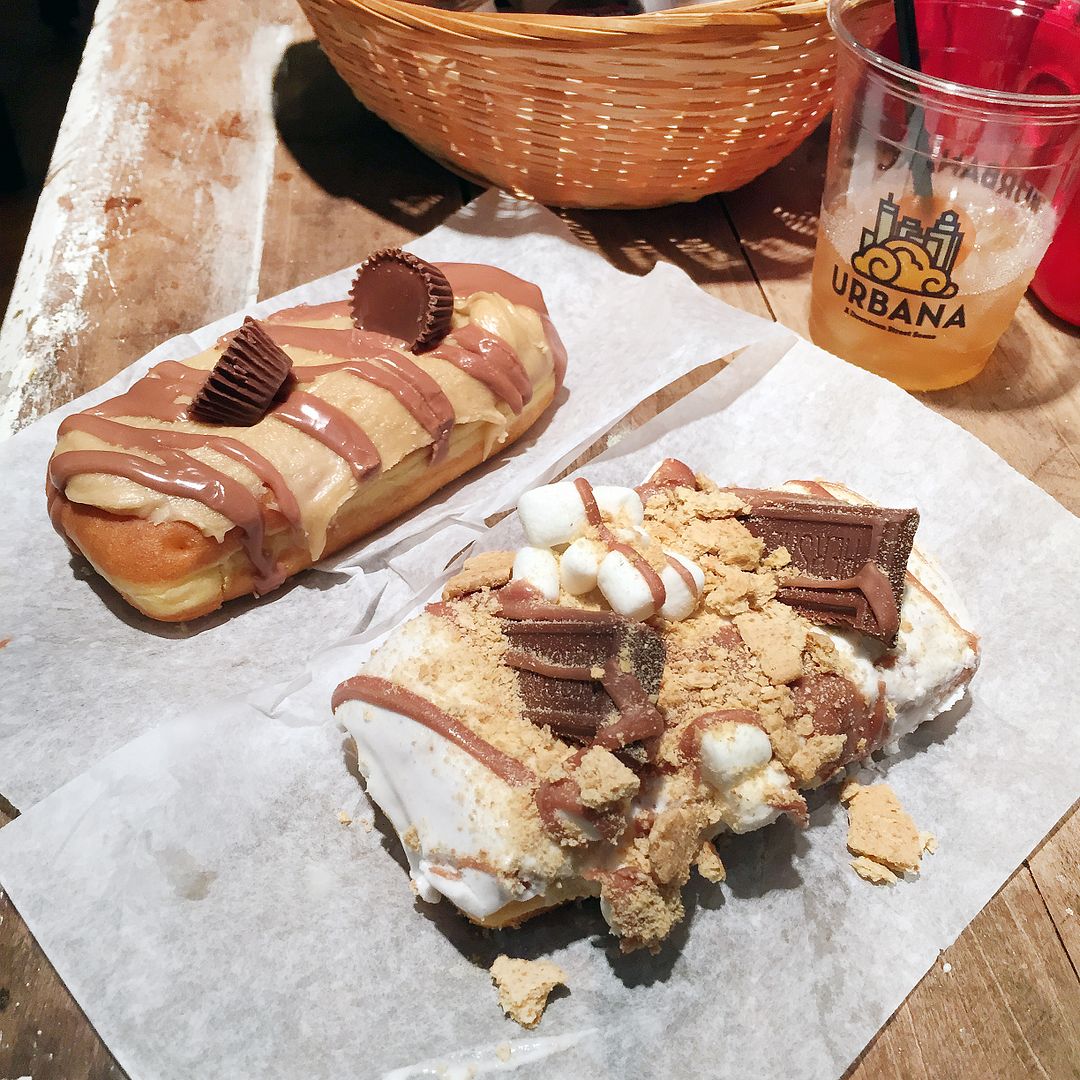 The food and drink were excellent, but that was just the tip of the iceberg. The main entertainment was provided by
Quixotic Cirque Nouveau
, who showed off their amazing aerial and dancing skills. A singer provided lovely velvety jazz tunes, and the live band beautifully blended old-timey sounds with a super modern EDM vibe.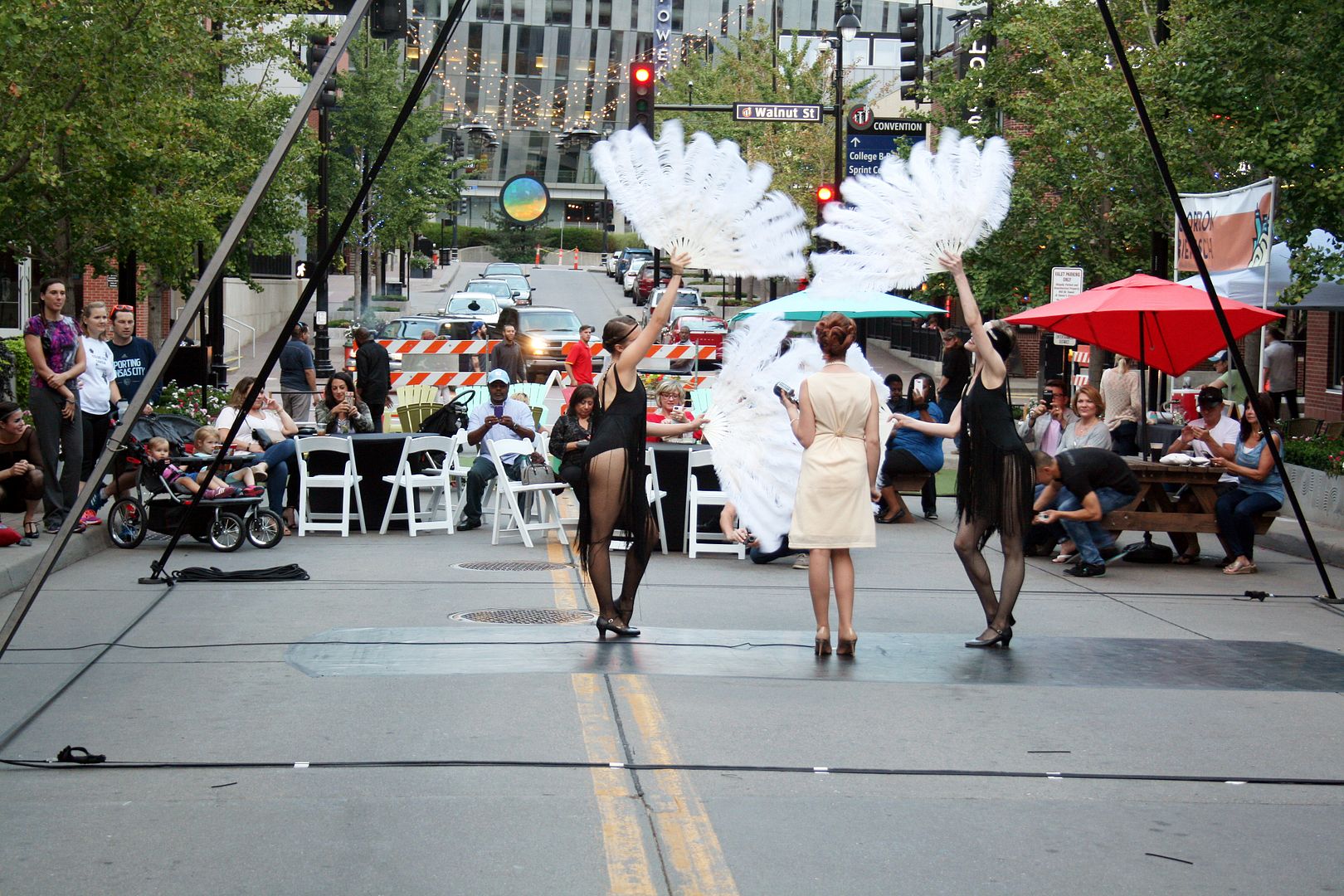 The darker it got, the more dramatic the show became, sprawling from the street below, to an upper deck area. More and more people showed up a couple of hours in, so that made it feel like more of a party. Between all the fun costumed performers and throwback tunes, it seriously felt like you were hanging out in the middle of a Baz Luhrmann movie.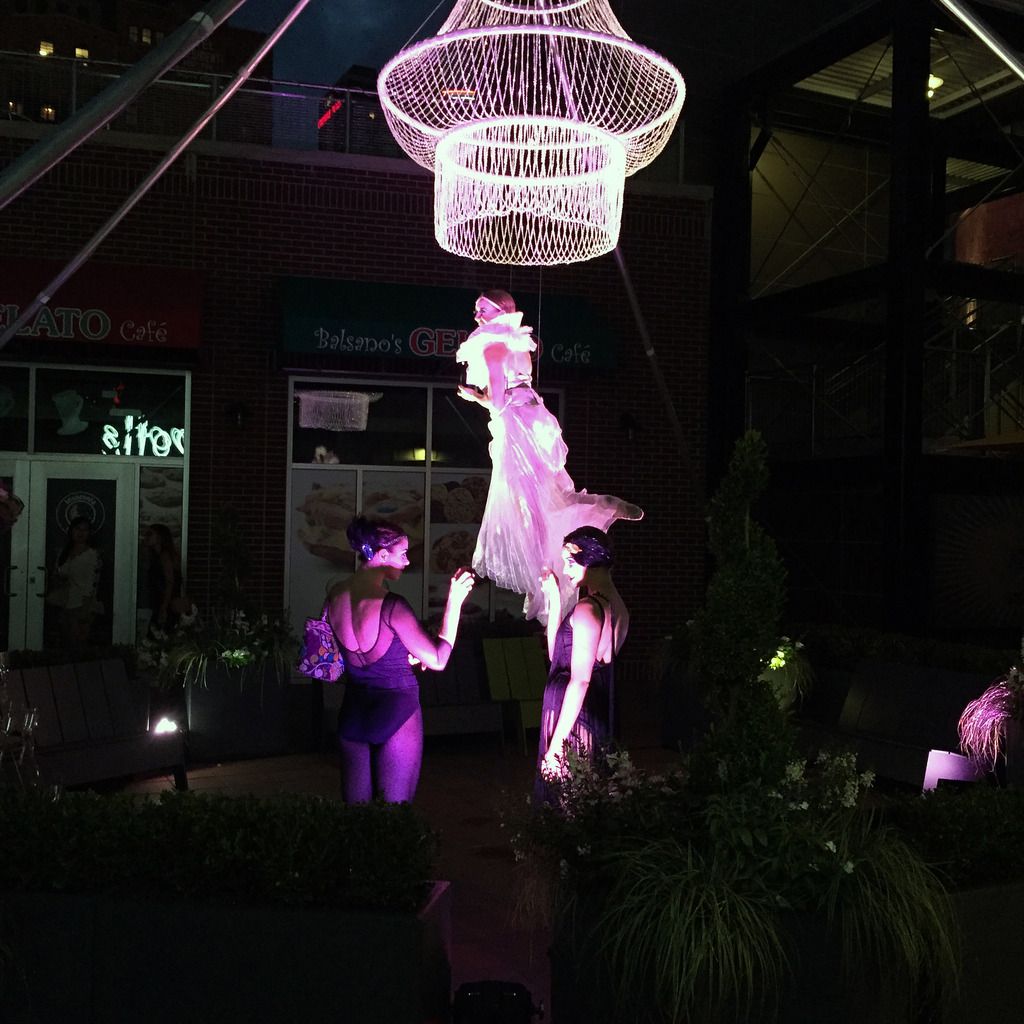 Like I said, I can't wait to check out what they have to offer next year, but I sure hope it's another theme I can get behind ;) Hope to see you there!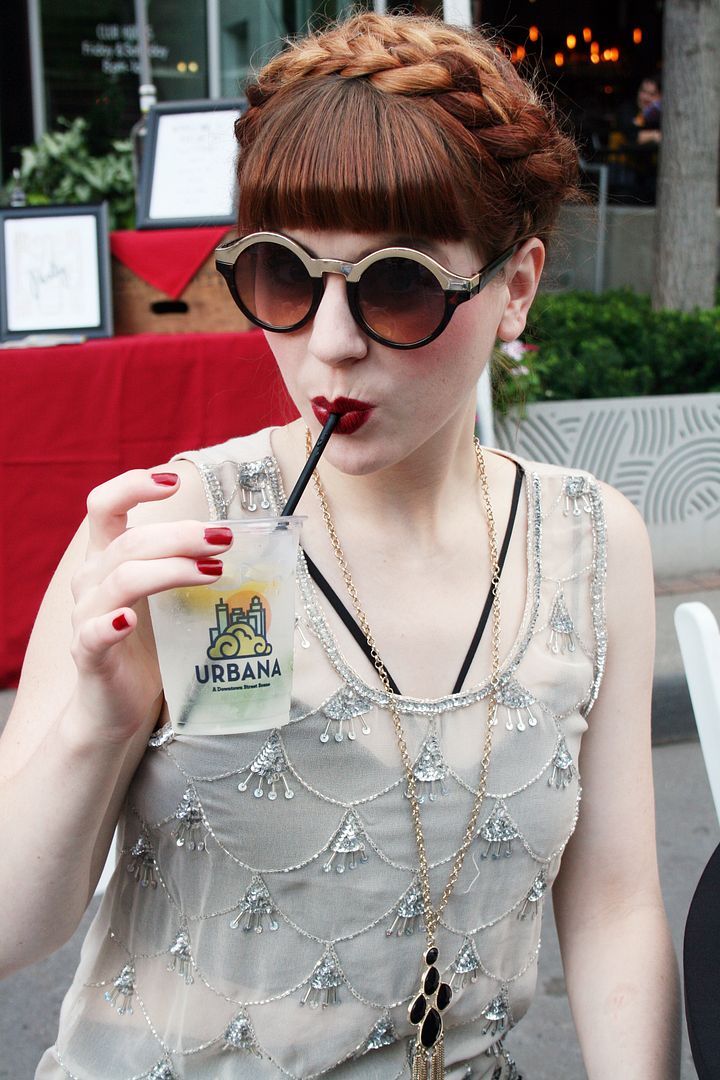 Outfit Details: Strappy Cami: Forever 21 (similar
here
and plus size
here
), Sequin top: Forever 21 (similar
here
), Necklace: Wal-Mart, High Waist Jeans:
H&M
, Lip Color:
Revlon
Food and drinks c/o
Urbana KC