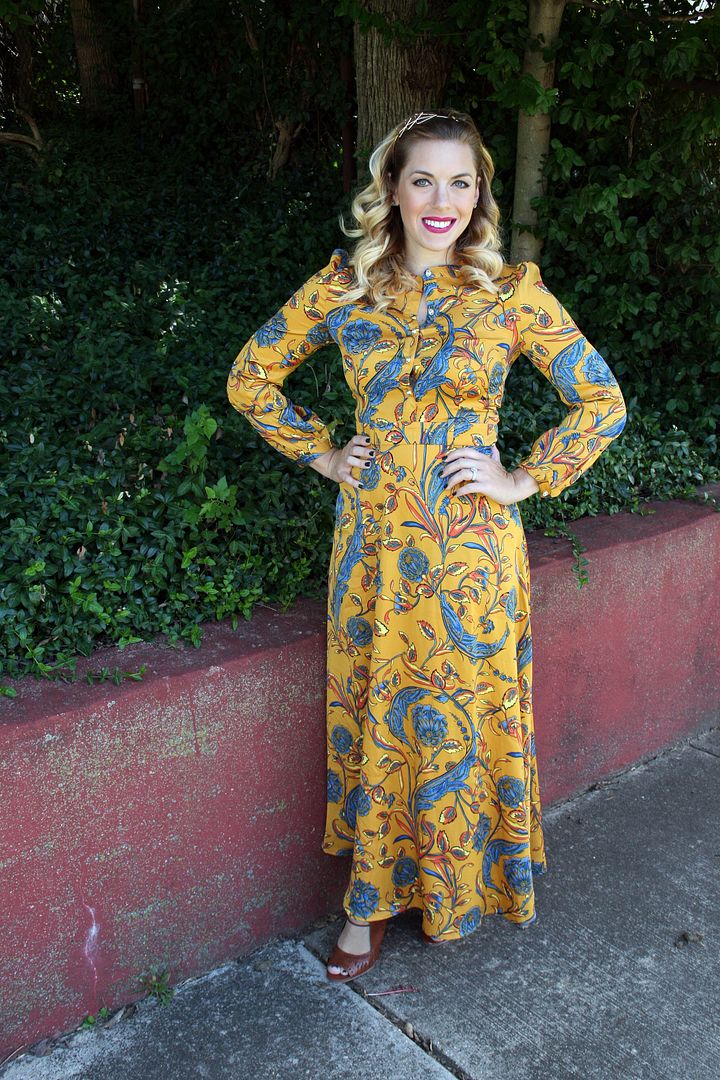 I love dressing in rich colors in the fall. Something about the crisp weather, changing leaves and upcoming holiday season just makes me want to dress head to toe in golden amber, dark greens and reds and deep blues. I don't know about you, but I just really love matching the changing seasons!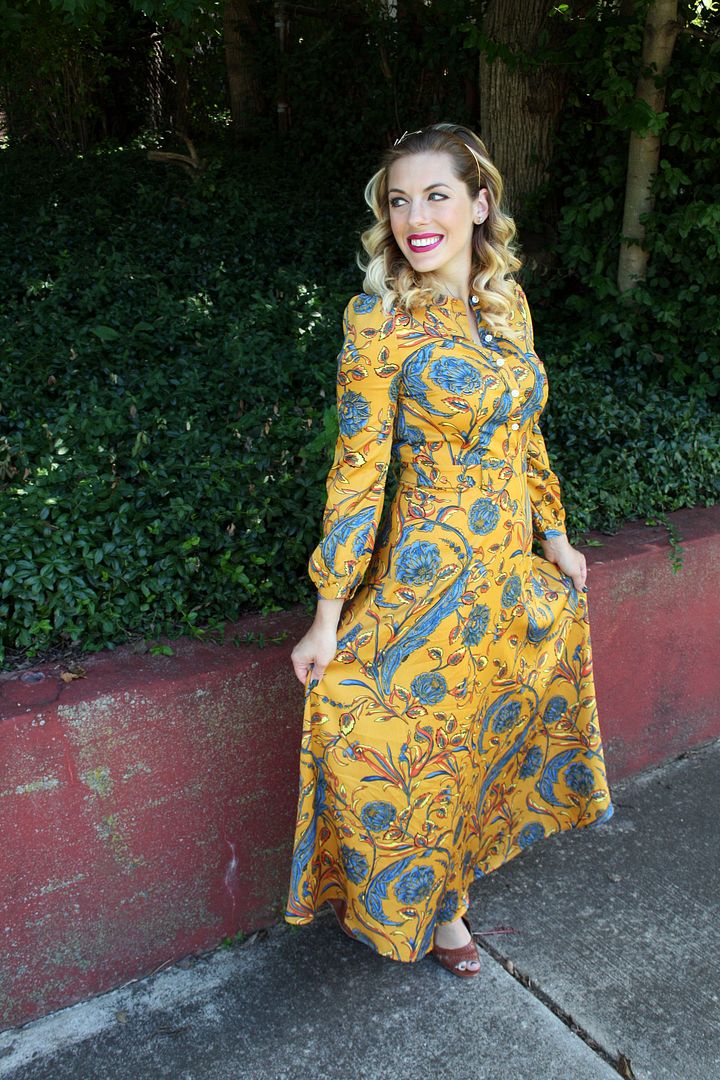 So, we were very excited when
VIPme
contacted us to feature a couple of their items on our blog. I was immediately drawn to
this beautiful dress
on their website and just knew it would make a perfect addition to my fall wardrobe.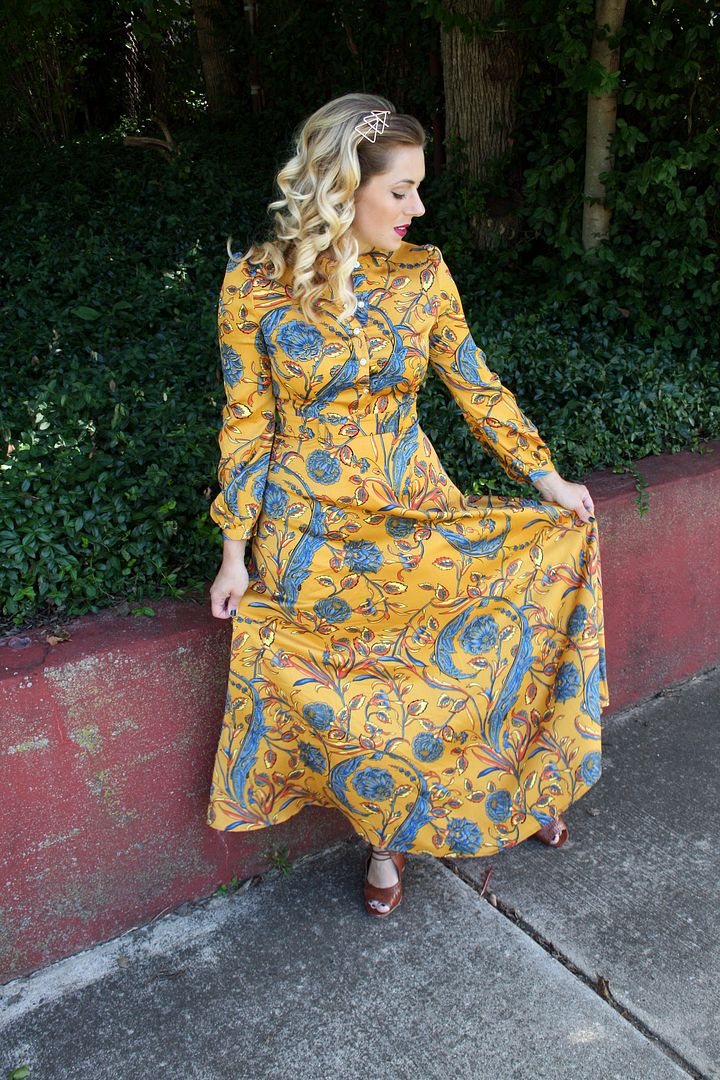 The deep golden color is perfectly accented by the dusky blues and oranges in the pattern. The long sleeves and high neckline, adorned with rhinestone buttons, make it a perfect piece for cooler weather. I have been really drawn to maxi dresses with long sleeves lately. I think it's a perfect way to up the "wow" factor of your look, while still being comfortable. You know me, I am all about looking put together and being comfy at the same time!
I accessorised with a delicate ornamental gold headband, berry lip and dark nails to make this a perfect outfit for hosting an autumnal get together or even Thanksgiving dinner! My wedge lace up sandals are perfect for this in between time of year when you aren't sure where the temperature will end up during the day.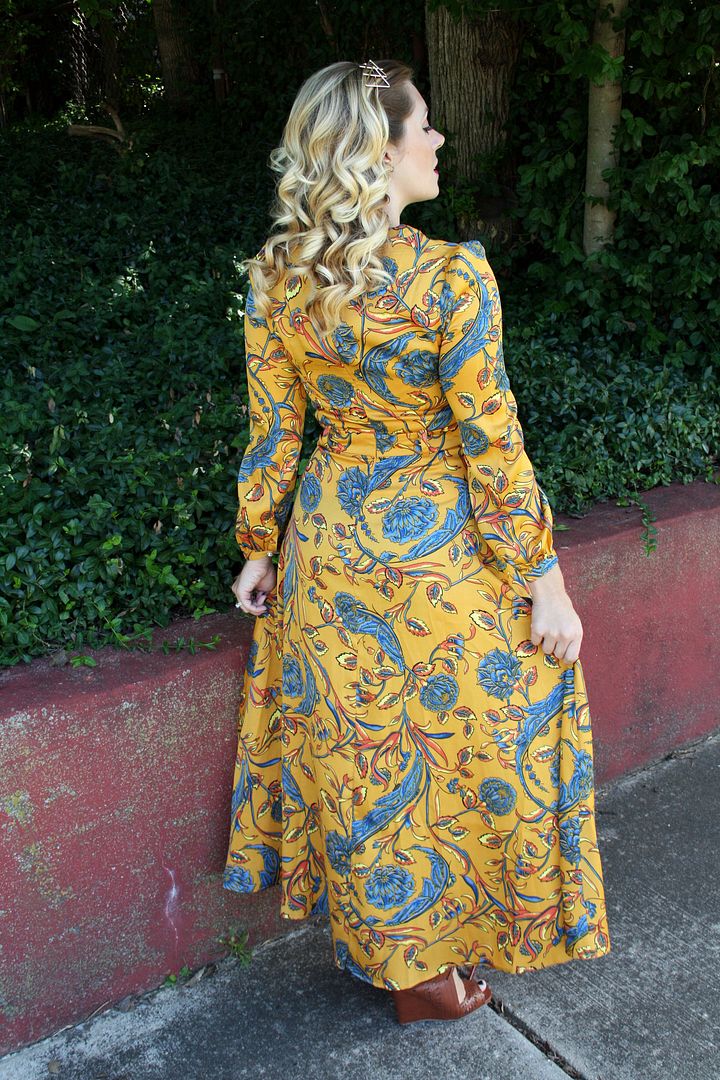 You can get $5 off your order of $50 or more now at www.VIPme.com! They have a ton of beautiful dresses just like this one, plus so much more. Just use code ModCircus216 to snag this deal.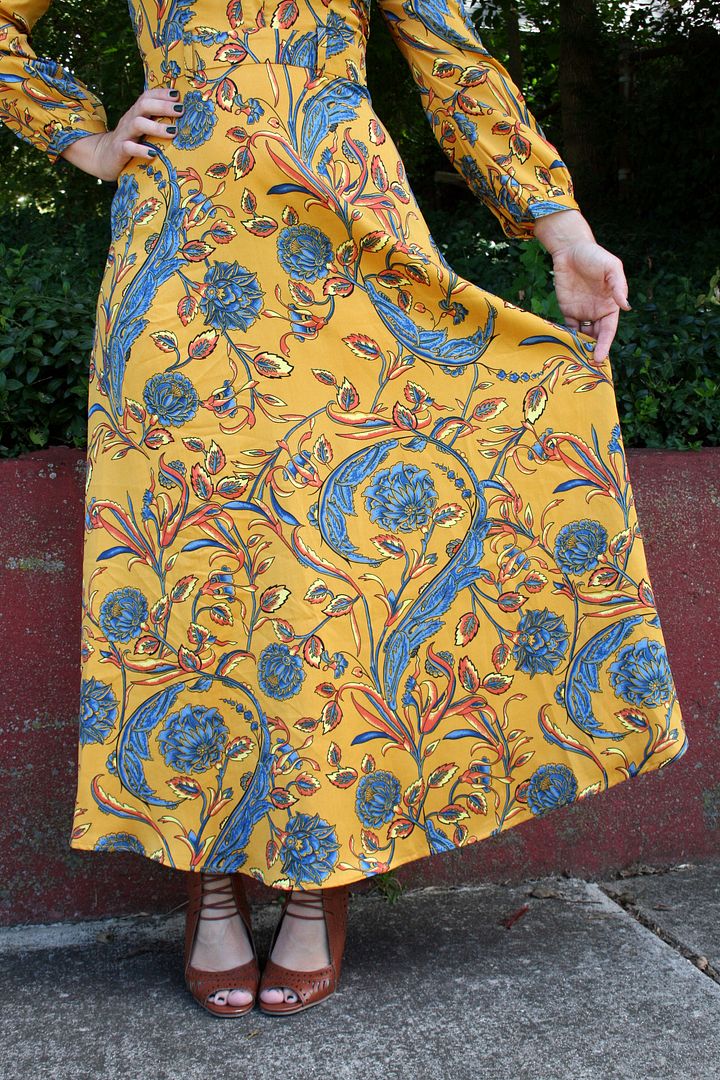 Outfit details: Dress: c/o
VIPme
, Headband: Target, Shoes: Modcloth
Get the VIPme app to bring more brands to your pocket! For IOS: https://goo.gl/Uul2M9. For Android: https://goo.gl/p5FlHg
Check out this video from VIPme: https://www.facebook.com/vipmeofficial/videos/1740215036264442/?utm_source=blog&utm_medium=SI&utm_campaign=Mod_Circus
As a female fashion website, VIPme is positioning as a platform that empowers women to value individual perspective, to highlight self-awareness and to cherish the inner "me".