When we had our Mod Circus mini-reunion the weekend before last, I had a whole list of places in Kansas City I was so excited to show off to Jodi. However,
Heirloom Bakery
was our very first stop. Their homemade sweet and savory baked goods were the perfect way to jumpstart a busy day of shopping.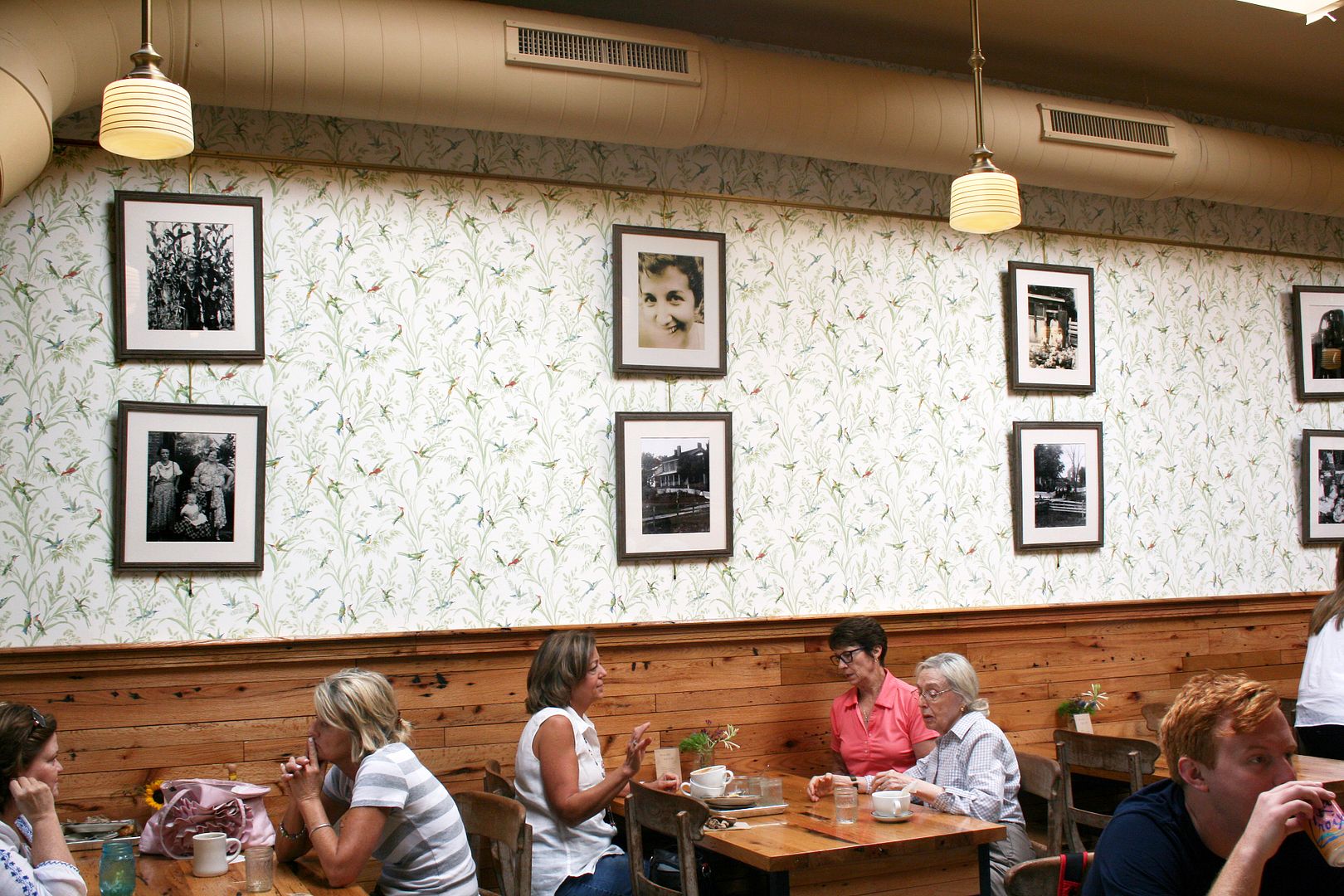 I'm kind of ashamed to admit it, but for so long (in the 3 months we've lived here), we'd drive by the bakery and see the parking lot so full and the lines so long, that we'd just keep driving and say we'd come back another time. Let me tell you, whatever long lines there are and however far you have to park to get to this place, it is worth it. Times 1,000. If the seating is packed, you can also get your food to go, which we've done.
The food is all made from scratch daily, and they use local ingredients whenever possible. Check out some gorgeous pictures of a sampling of what they make
here
.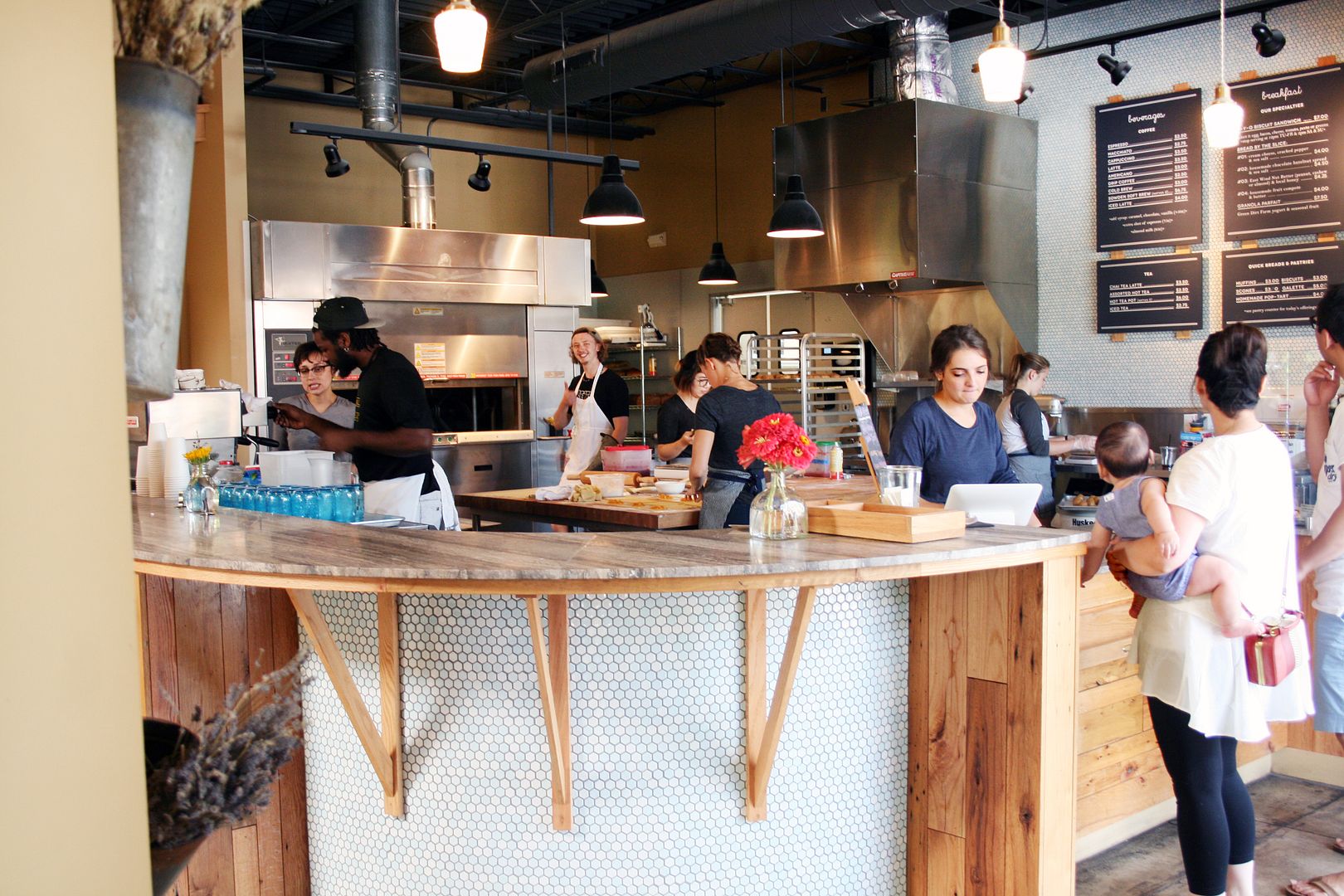 One of the fun things about this place is the setup. You can see the bakers working on their items on a large counter behind the checkout. They make different loaves of bread daily, available for purchase, based on their weekly baking schedule.
They serve every array of breakfast pastries imaginable as well as sandwiches for lunch. Some of the pastries we've had included goat cheese, peppers, and roasted corn. These aren't just your run-of-the-mill items, folks. Once you order your food, take a seat in the cozy yet vibrant atmosphere filled with bright natural light, plants, and lovely raw wood-inspired decor.
I cannot recommend the biscuit sandwiches enough. The biscuits themselves are filled with cheese and aren't just your out-of-a-can variety. I'd highly recommend splitting these with a friend (I swear, one of them weighs like 4 lbs) and then splitting some of the baked goods, which rotate at the checkout. If you do eat a whole one, you won't need lunch til 4 PM.
We tried out homemade pop tarts, an oatmeal cookie sandwich, a caramel and chocolate nest, biscuits and gravy amongst a few other items. They were all so incredibly tasty.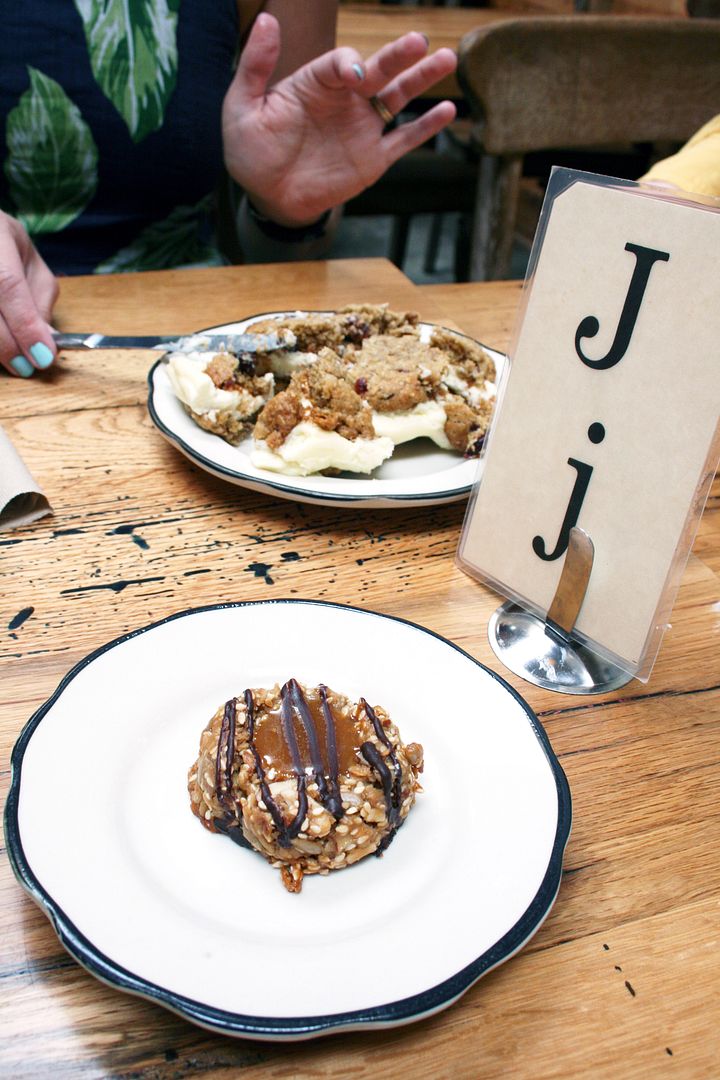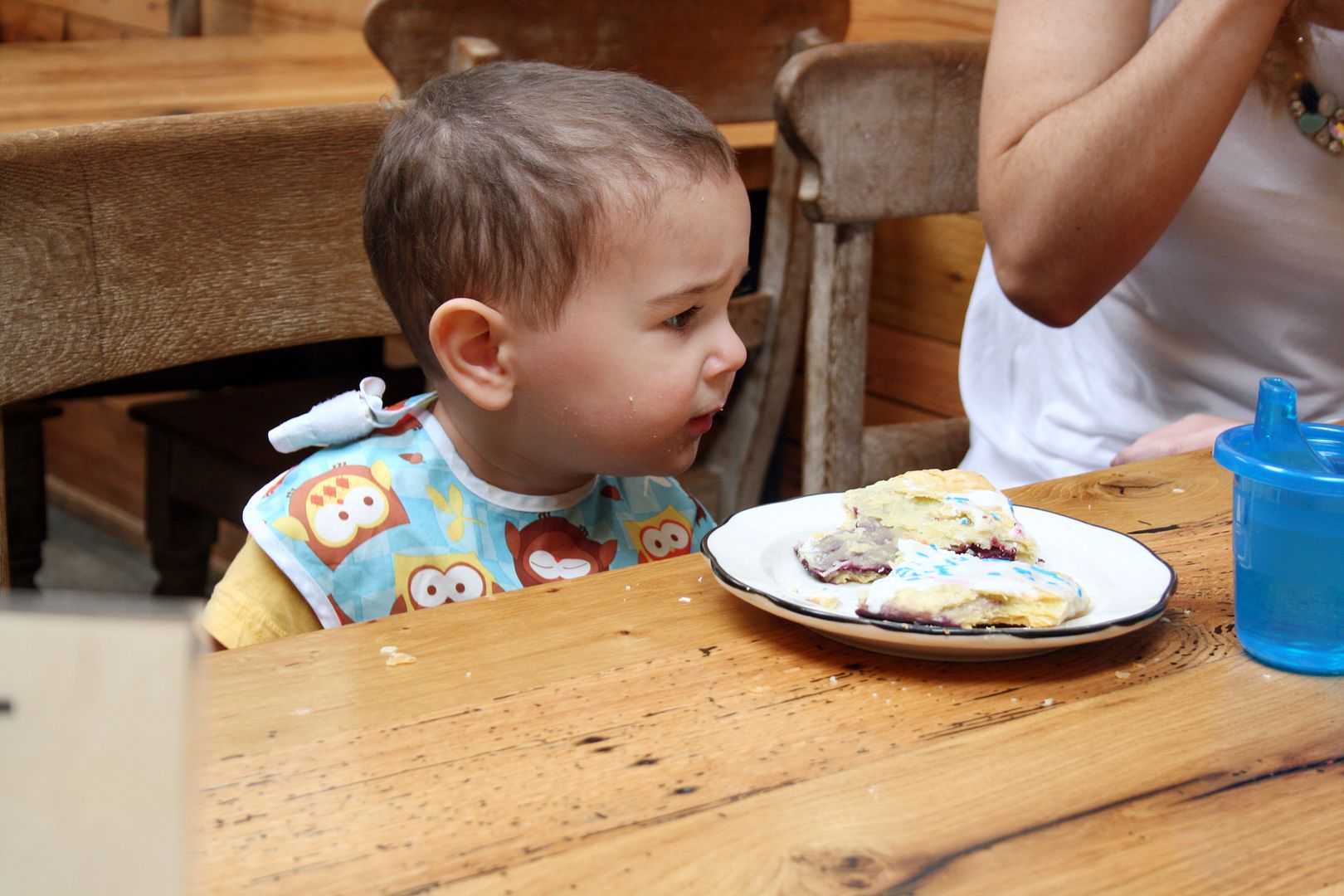 Our pint-sized taster Samuel was also a fan of the pop tarts!
This place has it all: good eats, ambiance and a fierce fan base. I mean, just look at that shot below, who wouldn't want to hang out here and eat an amazing breakfast?
So next time you're near Brookside, or in Kansas City at all, be sure to stop by Heirloom and try out some of the deliciousness for yourself. See you there soon!
-Molly