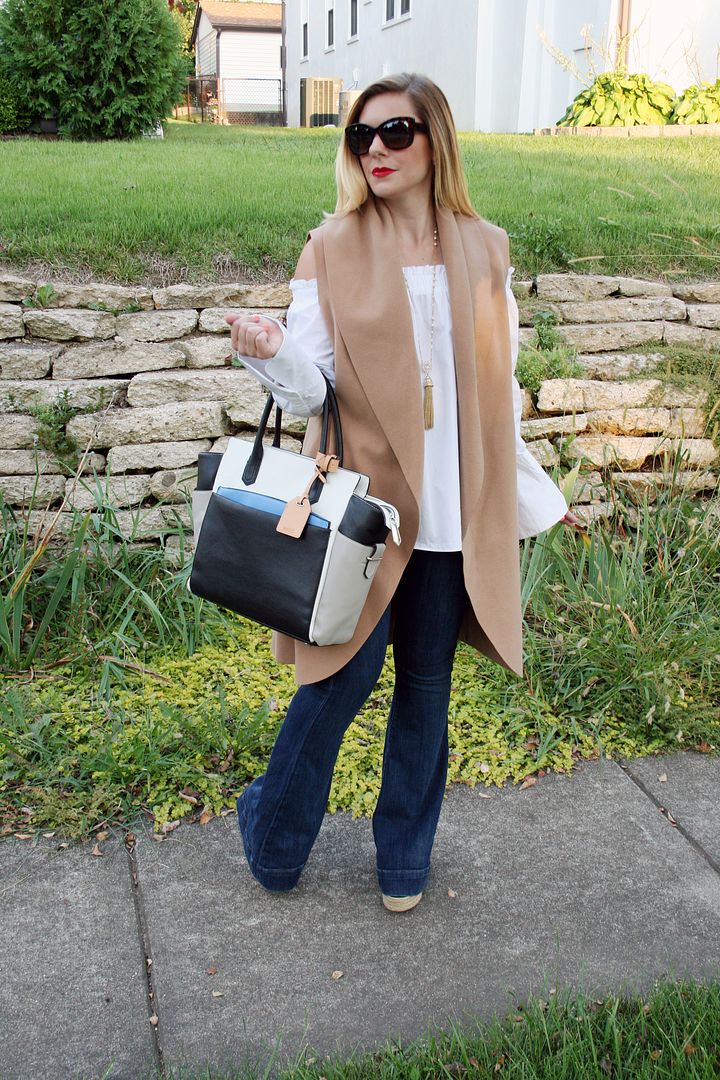 I don't know about you, but I am so ready for cooler temps. I am ready to bust out my sweaters, tights, boots and jackets. Alas, the temperatures are still soaring into the 80's here in the Midwest, so I am finding clever ways of incorporating my new fall wardrobe in with a few summer pieces.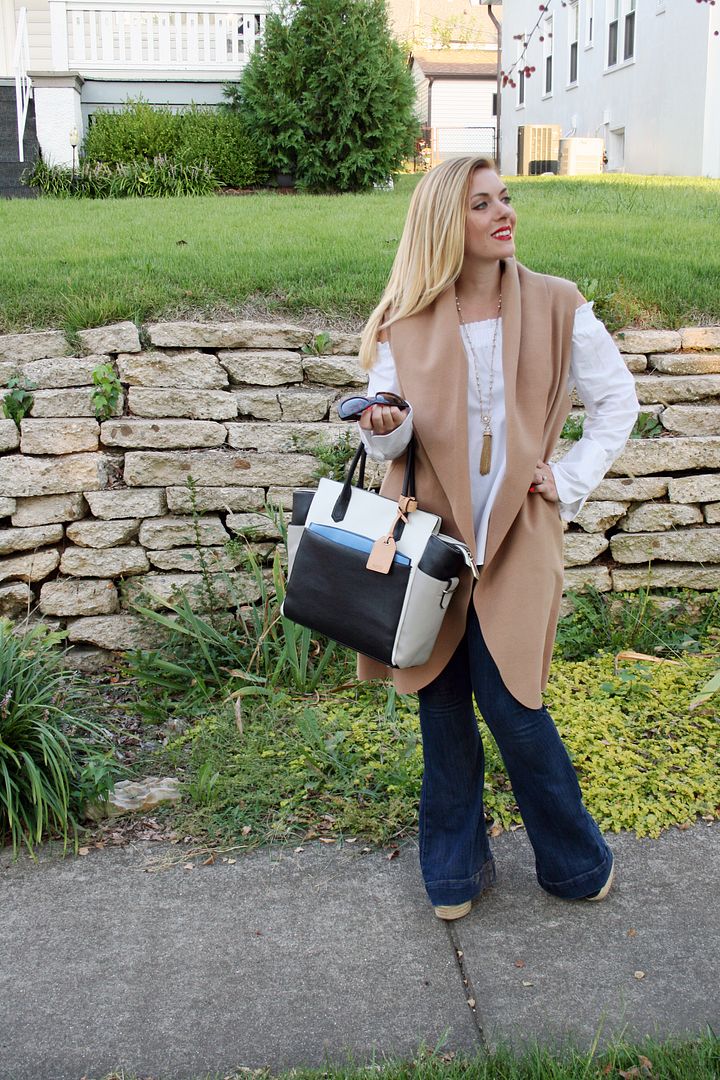 The secret to summer and fall transitional pieces is to layer and mix and match. Here, I layered my
new waterfall vest
over an off the shoulder
crisp white blouse
to create a picture perfect transitional outfit.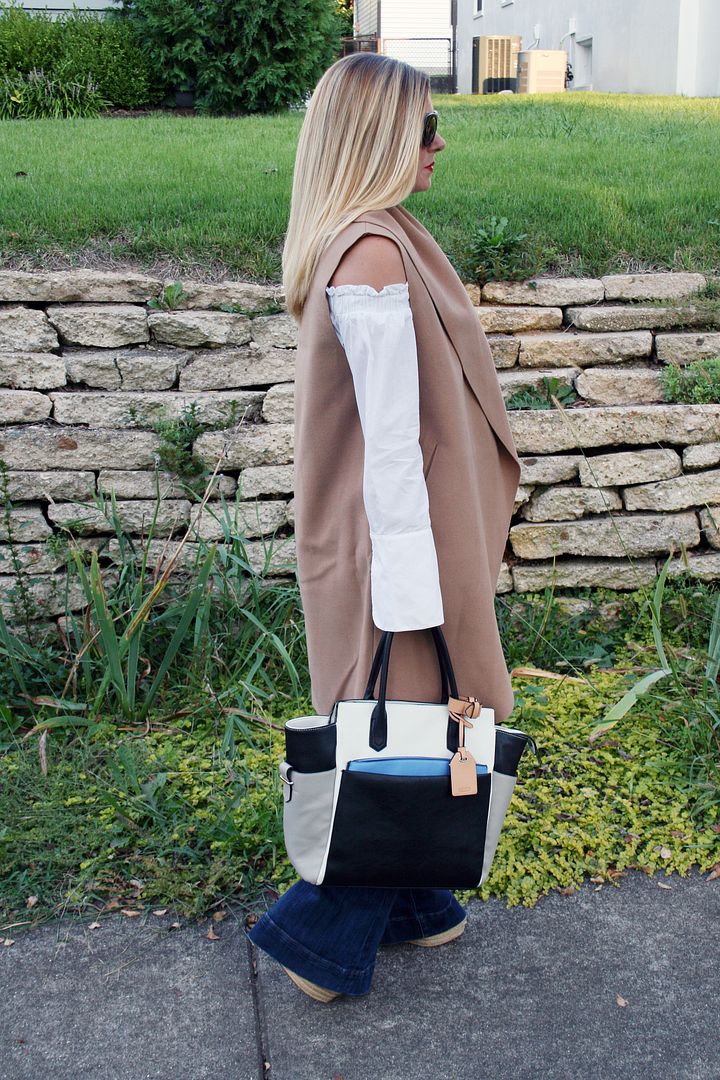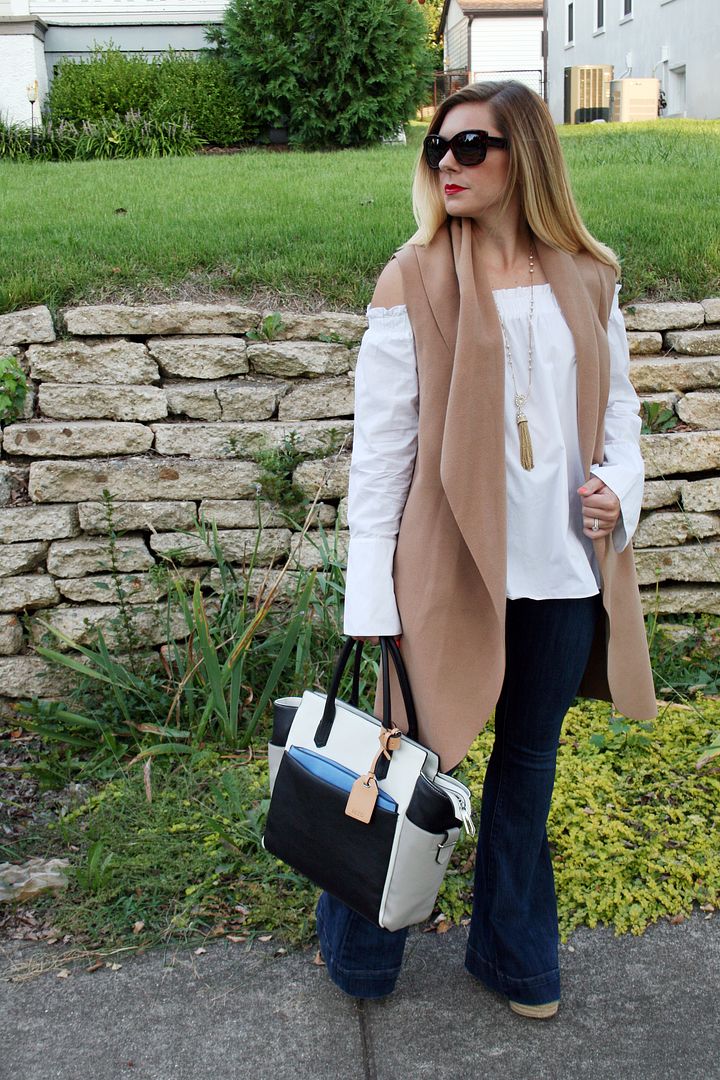 I paired the top and vest with bell bottom flares and neutral accessories to balance the look. Skinny jeans or leggings with boots would also help to balance it out.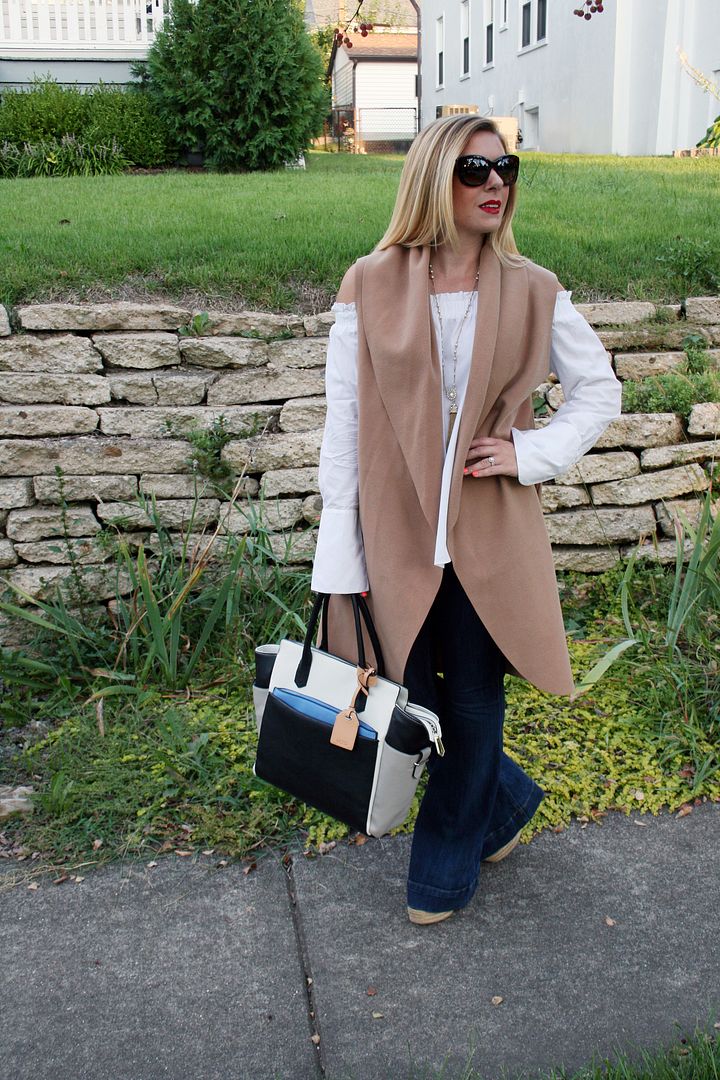 I am excited to wear this vest with all sorts of different outfits this fall. I am picturing blouses, long sleeve t-shirts and even dresses! The best part is, it's super snuggly and comfy, which, let's be honest, is really why I am looking forward to fall fashion. What are you excited to wear this fall?