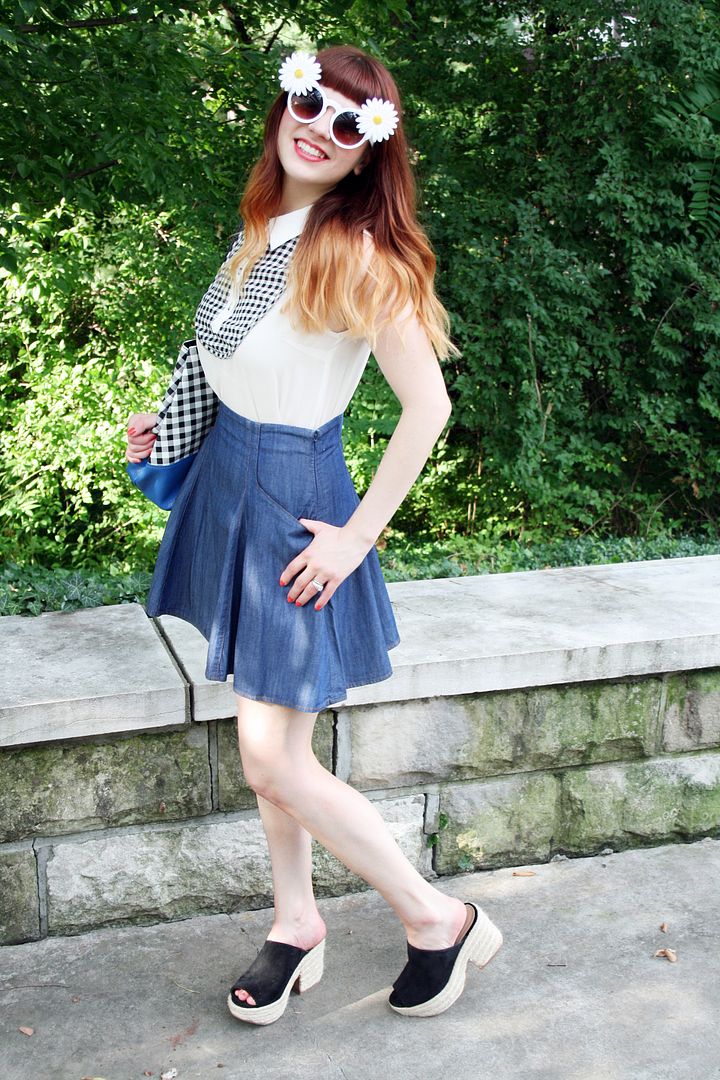 We may be getting excited about fun new fall styles, but it's still blazing hot here in our part of the Midwest. (Heat index of 110 today, woo!) So, I might as well live up summer styling while I still can. This crisp blouse, chambray skirt, and gingham accents are the epitome of summer styling for me.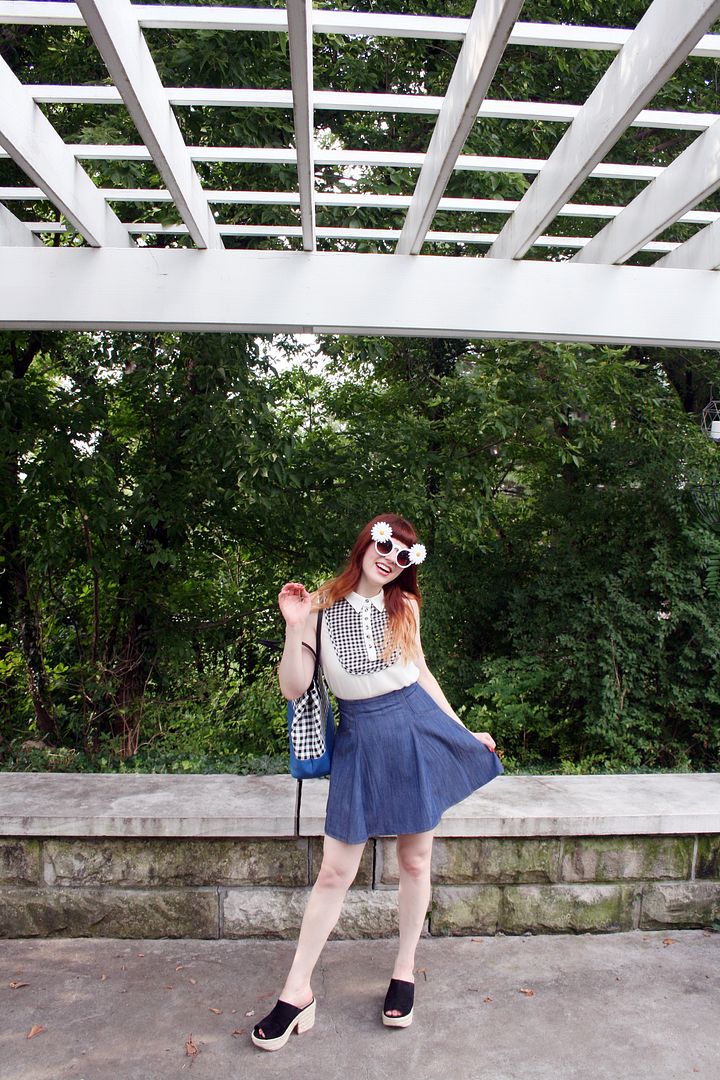 I love the bib detail on the top filled with black and white gingham, for a totally sophisifun look (we're pretending that's a work now, cool?). A swingy chambray skirt keeps the look cool and casual, but adds a bit of feminine flair.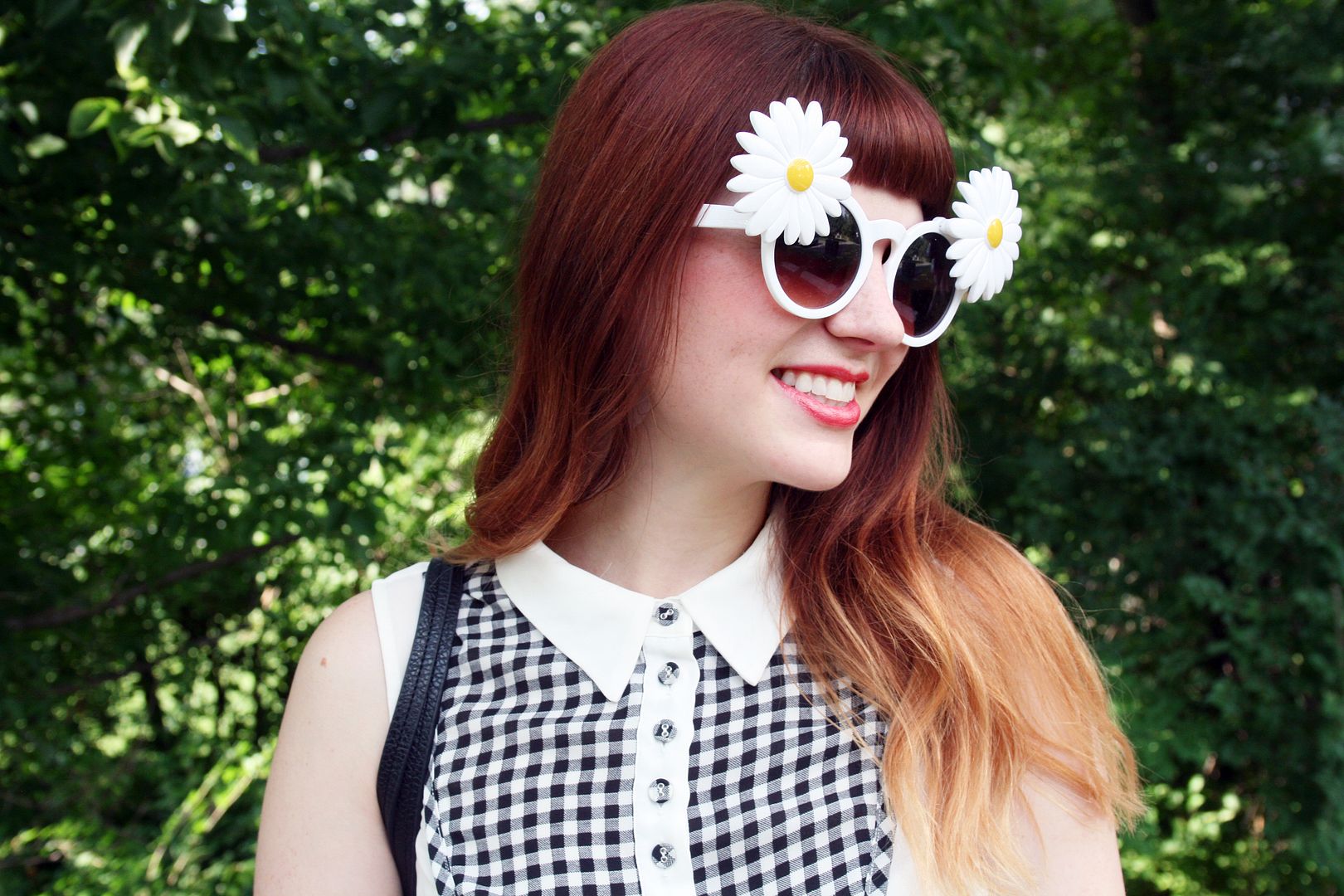 With an outdoor picnic vibes already established, I thought fun daisy shades would be the perfect way to emphasize the cheery and sunny ensemble. A metallic coral lip and red-orange nails kept the look even more light and playful.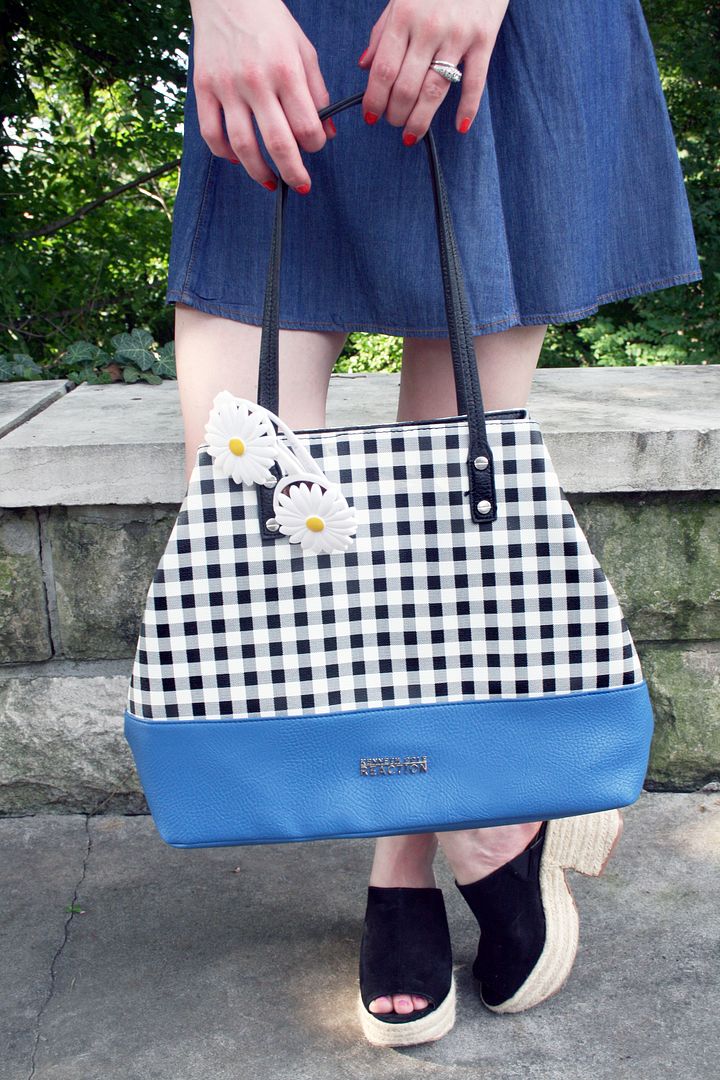 A gingham purse was the perfect bag to reinforce the gingham detail from the top. Chunky cutout espadrille wedges were equal parts outdoorsy and feminine.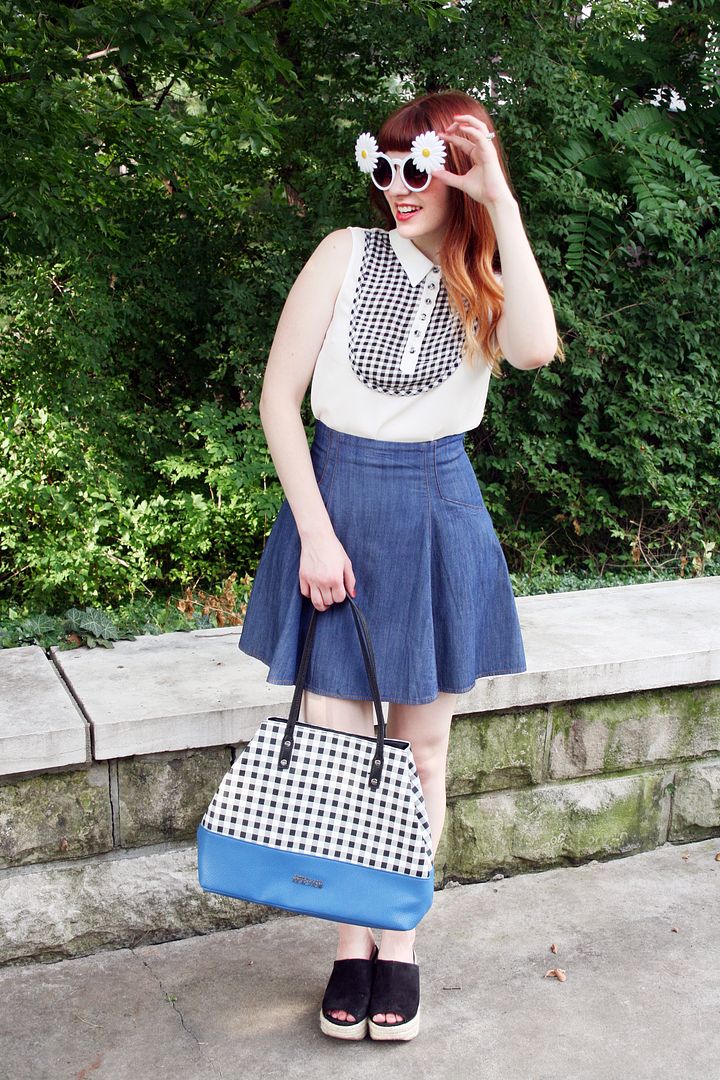 So, for the next few weeks, I'll just be looking through daisy-tinted glasses as I hope for slightly cooler temps.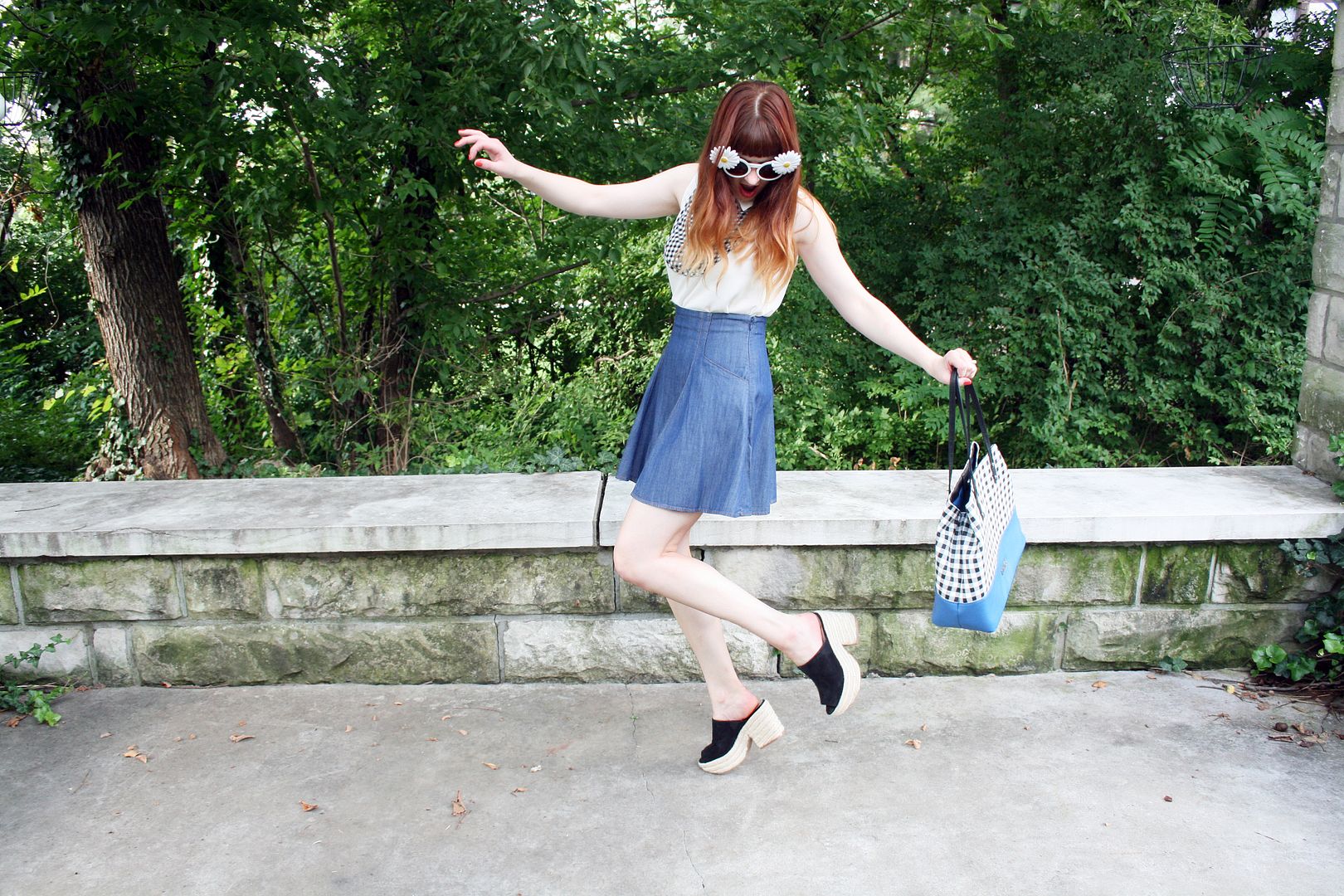 What summer outfits are you still excited about styling before fall comes?
Outfit Details: Top: Modcloth (
similar
), Skirt:
Urban Outfitters
, Wedges:
Forever 21
, Purse: TJ Maxx, Sunglasses: H&M (
similar toned-down version
)