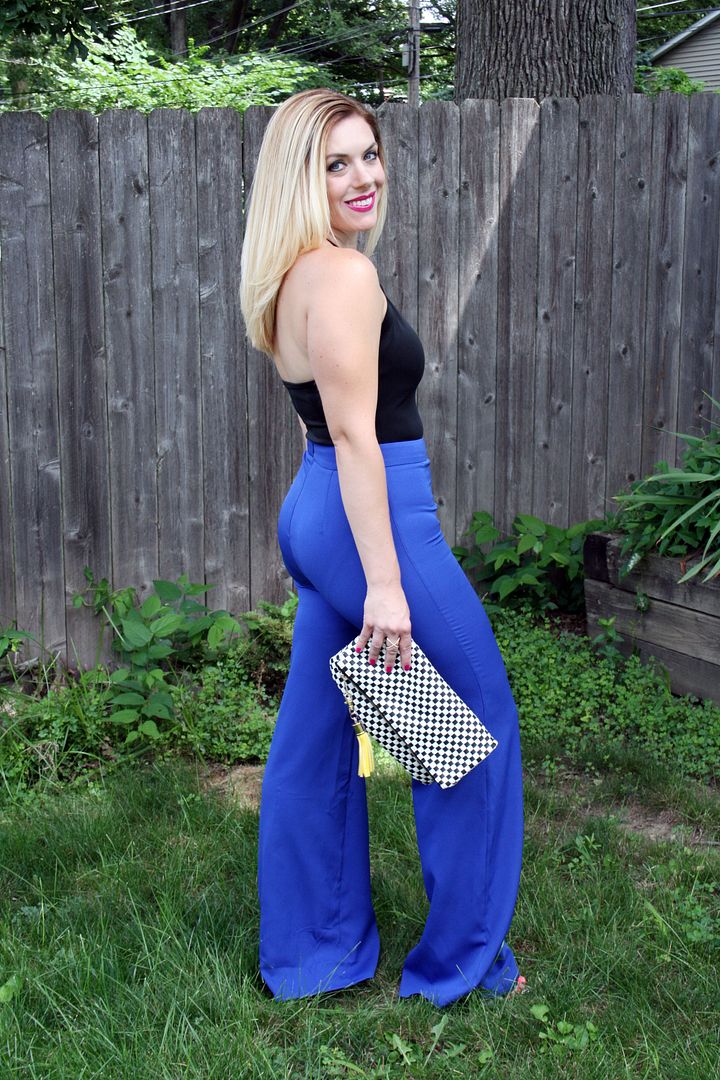 Bodysuits are back in action...again. As with all great trends, these leotard-esque closet staples are experiencing a resurgence.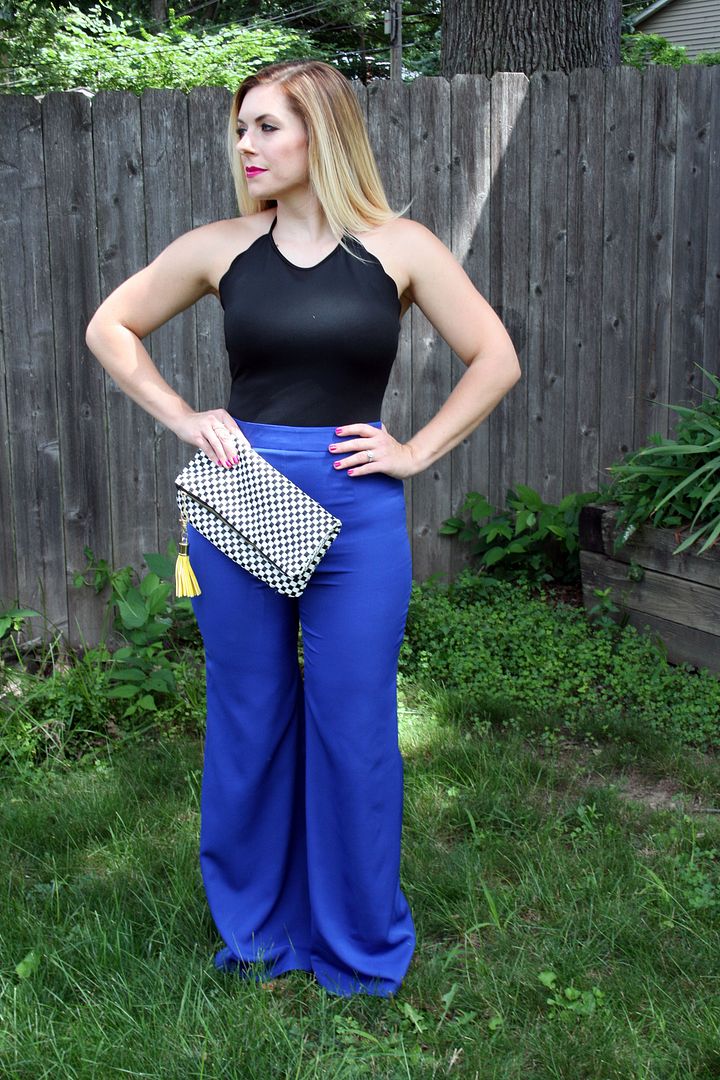 I last remember wearing bodysuits when I was in Kindergarten. They were all I would wear for a time. Well, those and leggings. Some things never change.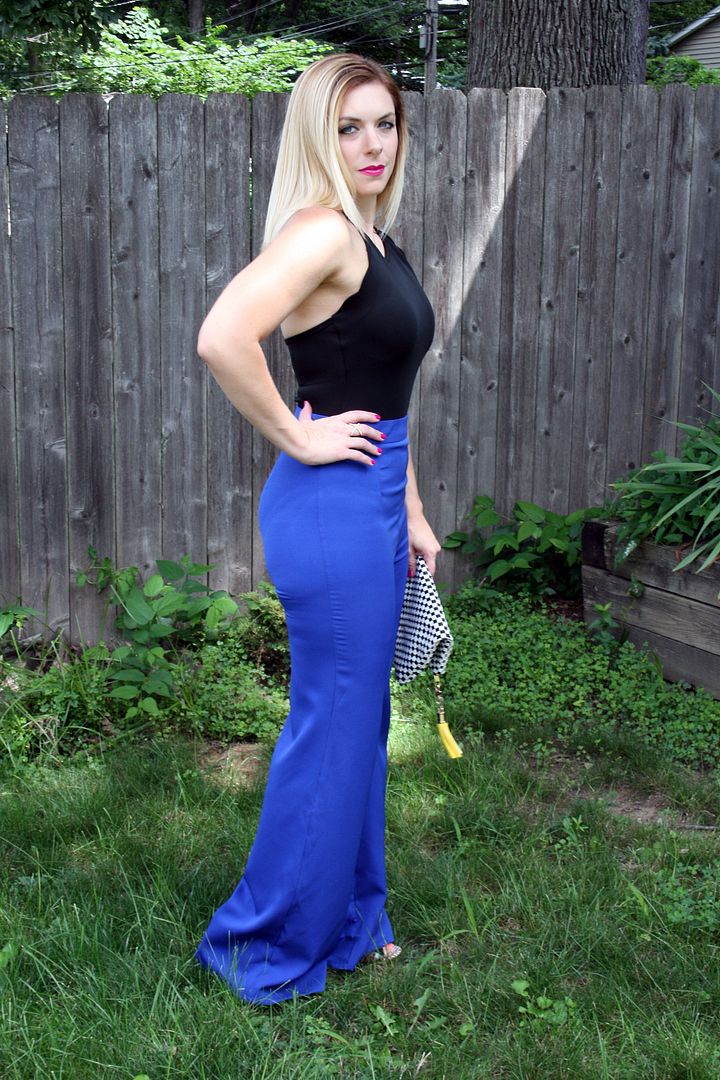 I, for one, am really glad bodysuits are back in fashion because they make getting dressed so much easier. I love the way they slim you AND the fact that they stay tucked in ALL.DAY.LONG. I think one of my biggest pet peeves is having my shirt come untucked.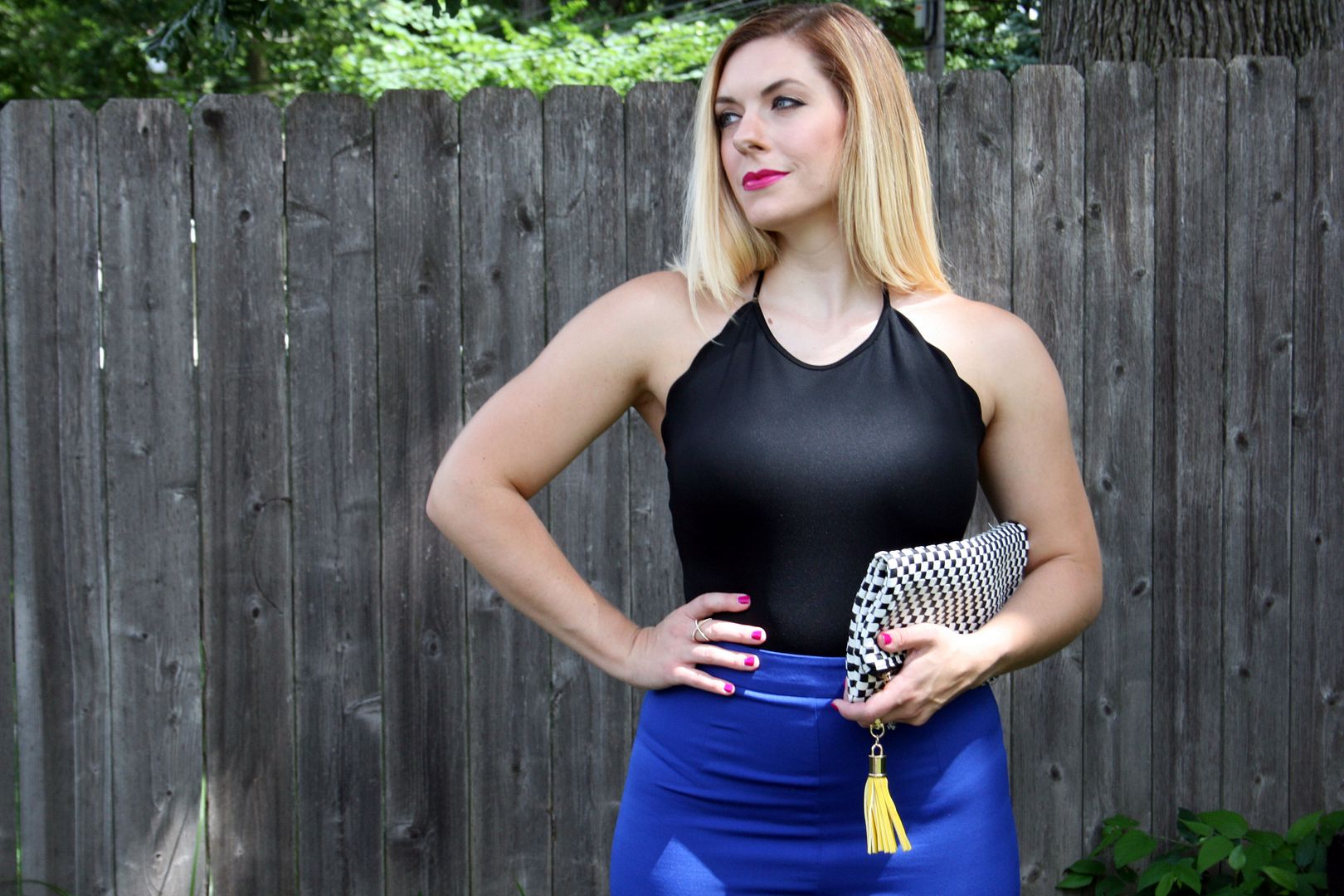 I paired
this scalloped suit
with wide leg pants (previously
seen here
) for a decidedly 70's roller disco glam vibe. All I need now are roller skates (and the ability to skate).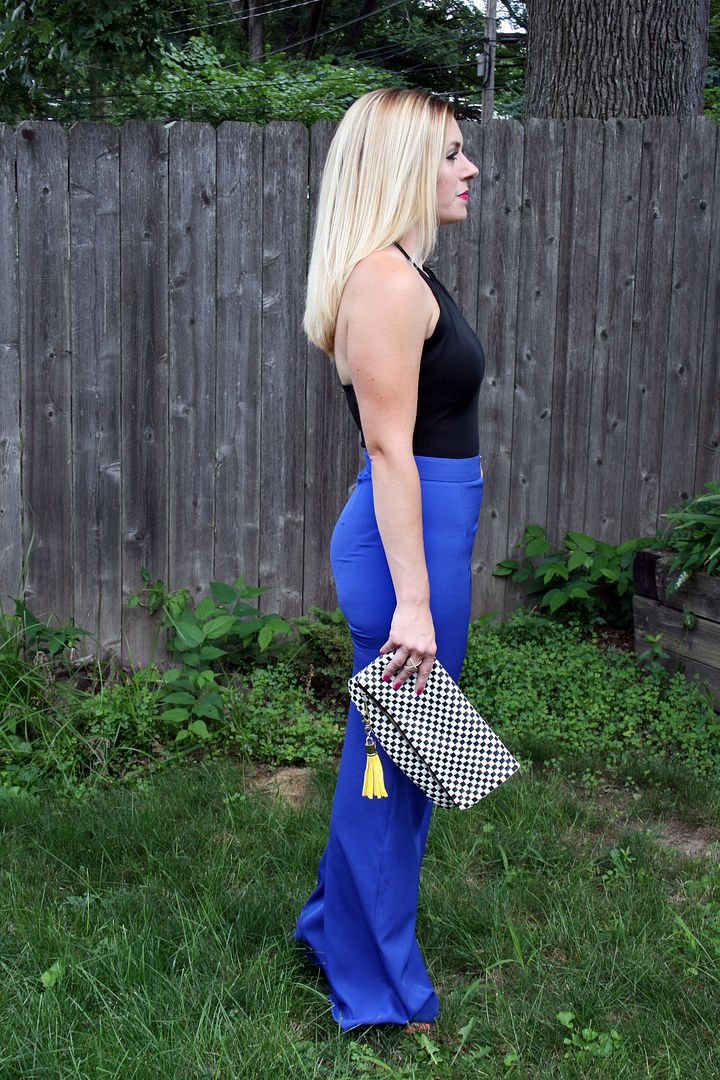 I do believe I will be adding more bodysuits to my wardrobe repertoire in the near future. I've seen a few great options that will take me into fall and I am so excited to try them out! Will you be partaking in this trend resurgence? How do you like to style your bodysuit?