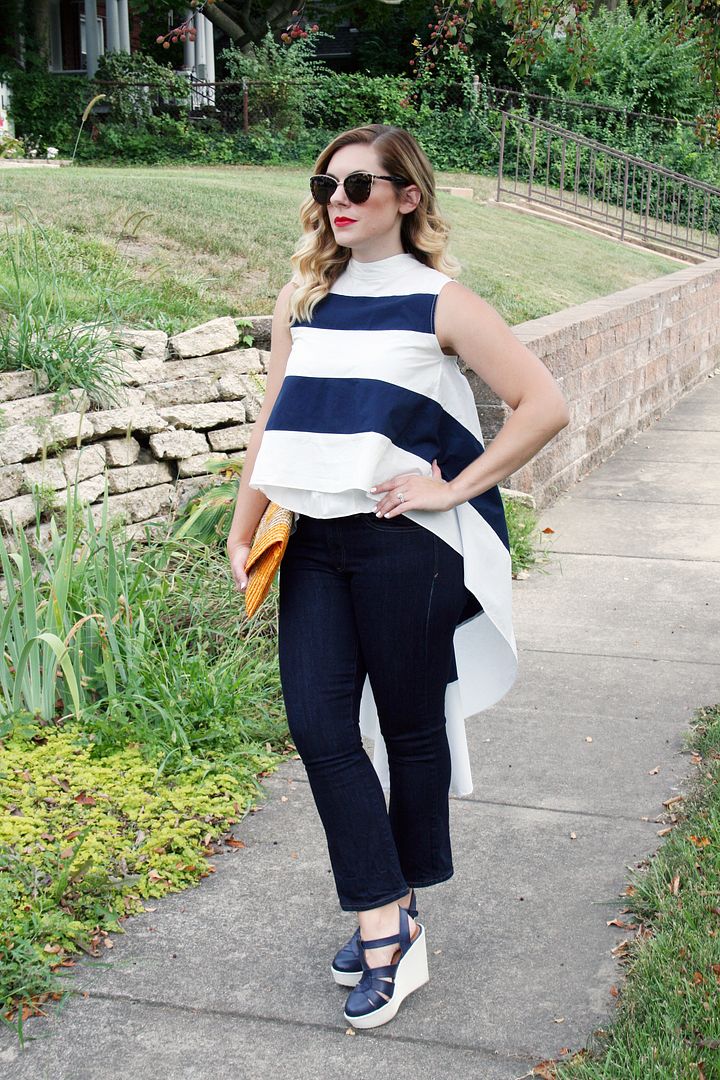 This top
combines two of my favorite things, stripes and the ability to feel like a superhero. Who doesn't want to feel like a superhero? I try to channel my inner Super Jodi whenever I get a chance.
I do love a good dramatic statement piece of clothing (or accessory, or just a dramatic statement in general), so when I saw
this top
, I had to have it. The price point didn't hurt either.
They also have
a slightly less dramatic version if you aren't quite feeling the almost floor length hem.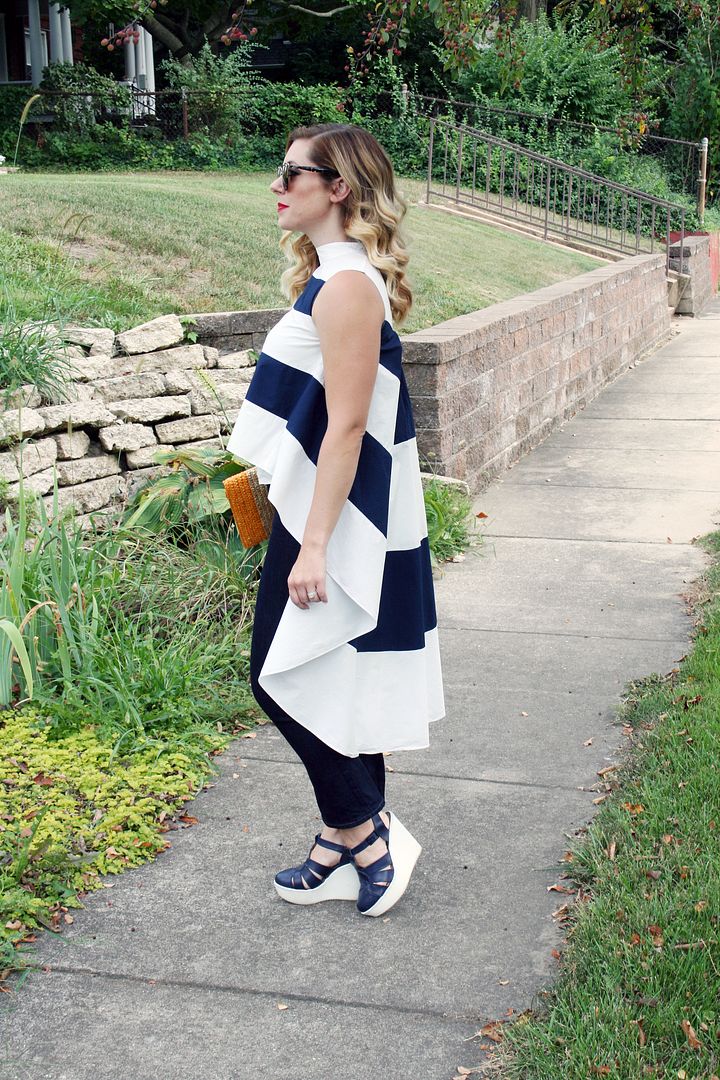 I wore this outfit to a local street festival recently. I got a ton of compliments on this shirt and basically felt like a badass superhero the whole time. The fact that I kept twirling around in it and fluffing it out behind me probably didn't make me look like a superhero, but what can you do? Not everyone has a Beyonce fan machine at their disposal, so we just have to make do.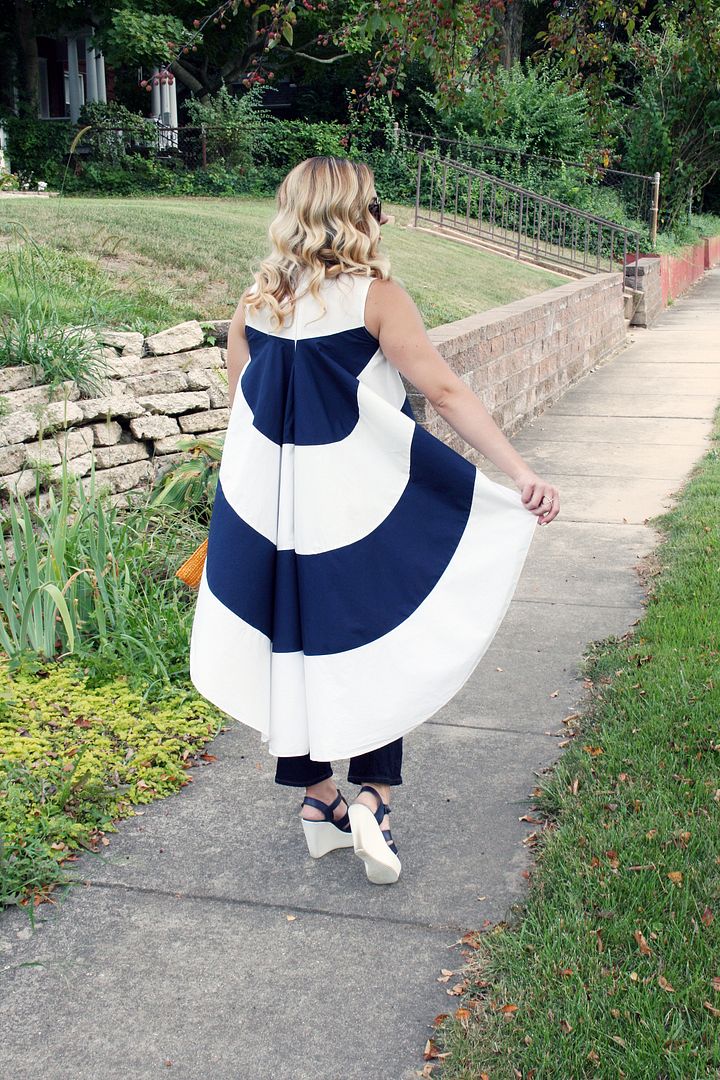 My husband said I like it so much because it's basically a cape in shirt form, and we all know how I feel about capes!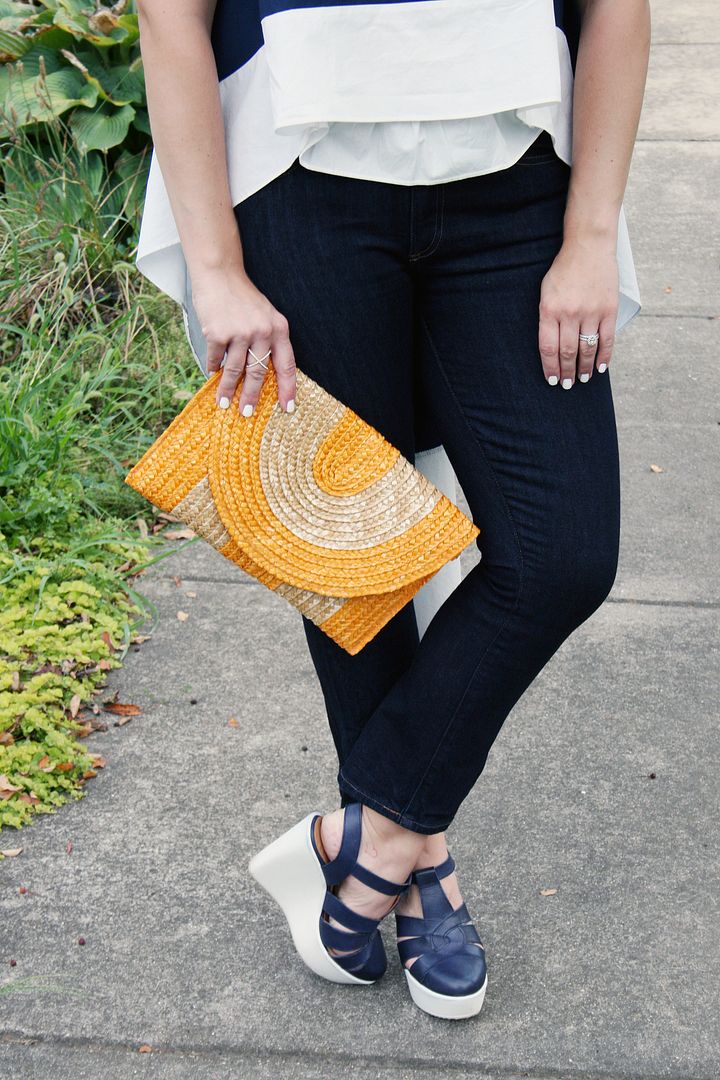 Since the top itself is so dramatic, I kept my accessories to a minimum and made sure they were understated. Perfect for fighting crime...or standing in front of a fan machine.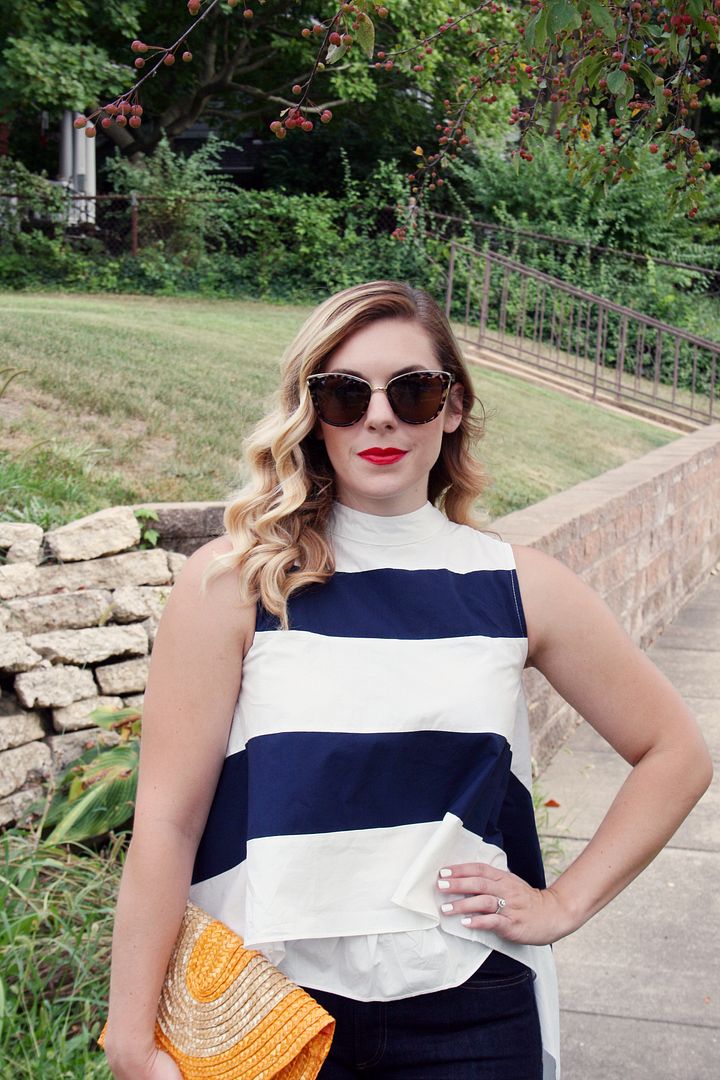 Outfit details: Top:
SheIn
(less dramatic option
here
), Jeans:
Gap
, Wedges: Seychelles, Clutch: Stitch Fix, Sunnies:
Quay