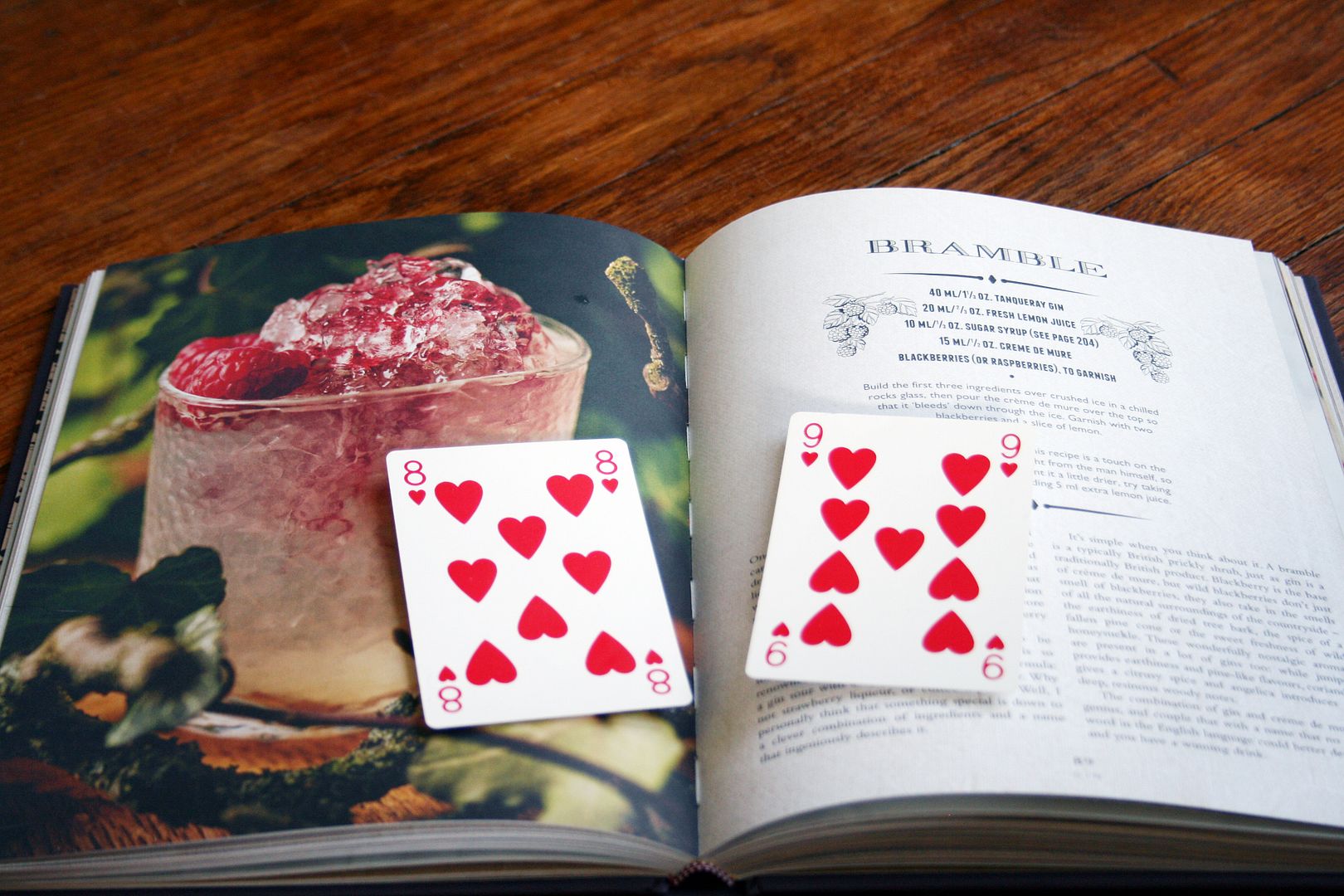 Today, we're introducing a new blog series - Cocktail Roulette! The idea behind this actually came from one of Our Beautiful Husbands. In brainstorming ideas for the blog, he brought up the idea of devising a way to randomly pick a cocktail recipe out of the bartending books we have that rarely ever get used. This way, we get to experiment with new cocktails we normally wouldn't try, get use out of the books collecting dust on our bar cart AND build up our bar and bartending knowledge!
When it came time to pick a cocktail, we were originally going to devise some sort of card system or build a spinning mechanism (like a roulette wheel) to pick the page numbers in the books. Well, let's just say, we had to do a lot of trial and error to finally land on a number that corresponded to a page number in the book that housed a cocktail. So, in the end, we just picked two numbers from a stack of cards until the combination landed on a cocktail recipe page. This go around, we ended up with a Bramble.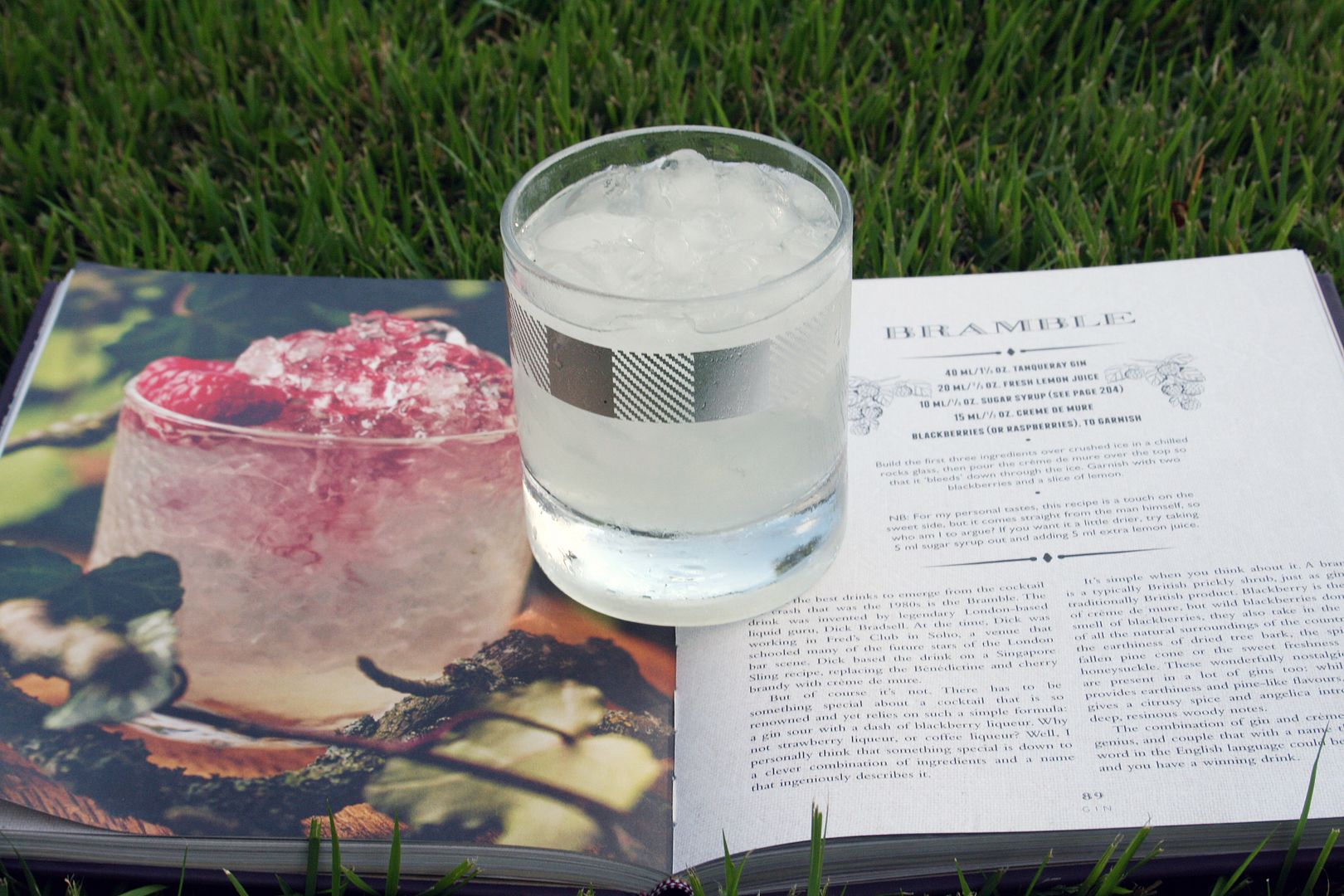 I was excited because it was a fairly simple recipe and it used gin. I don't normally go for gin cocktails, so I was excited to try something different. This recipe only had four ingredients: gin, lemon juice, creme de mure and simple syrup. The creme de mure ended up being the hardest thing for me to find. I could not find it in the liquor store and ended up having to substitute it for blackberry liqueur. 99 Blackberries to be exact. That's right, I used 99 proof alcohol as a substitution. I later realized my mistake when I went to actually make the cocktail. Let's just say, it packed quite a punch. Don't worry though, I used fresh lemon juice. I'm not a monster! Here is the recipe (from The Curious Bartender):
1 1/3 oz gin
2/3 oz fresh lemon juice
1/3 oz simple syrup
1/2 oz creme de mure (blackberry liqueur)
Build the first three ingredients over crushed ice in a chilled rocks glass, then pour the creme de mure over the top so that it "bleeds" down through the ice. Garnish with two blackberries and a slice of lemon.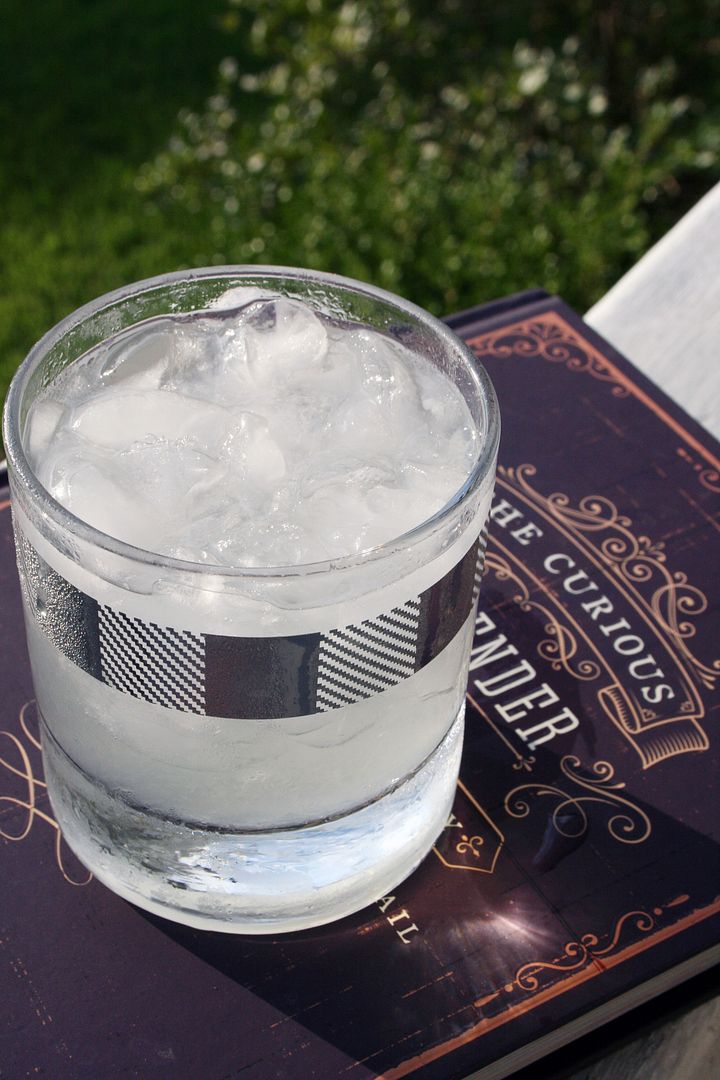 All in all, I would say this cocktail was pretty refreshing for a summer evening! I definitely would make it again, this time using actually creme de mure and not 99 Blackberries, or settle for Chambord and call it even. You live and you learn! Have you had this cocktail before? Do you like it? Let us know!
- Jodi