Last Saturday, my brother, husband and I made our way down to Decatur's lakefront to check out the pedal boat rentals. Unfortunately, we couldn't find them, so we decided to stop by the Beach House and have a drink on their beautiful new outdoor patio and drown our sorrows instead!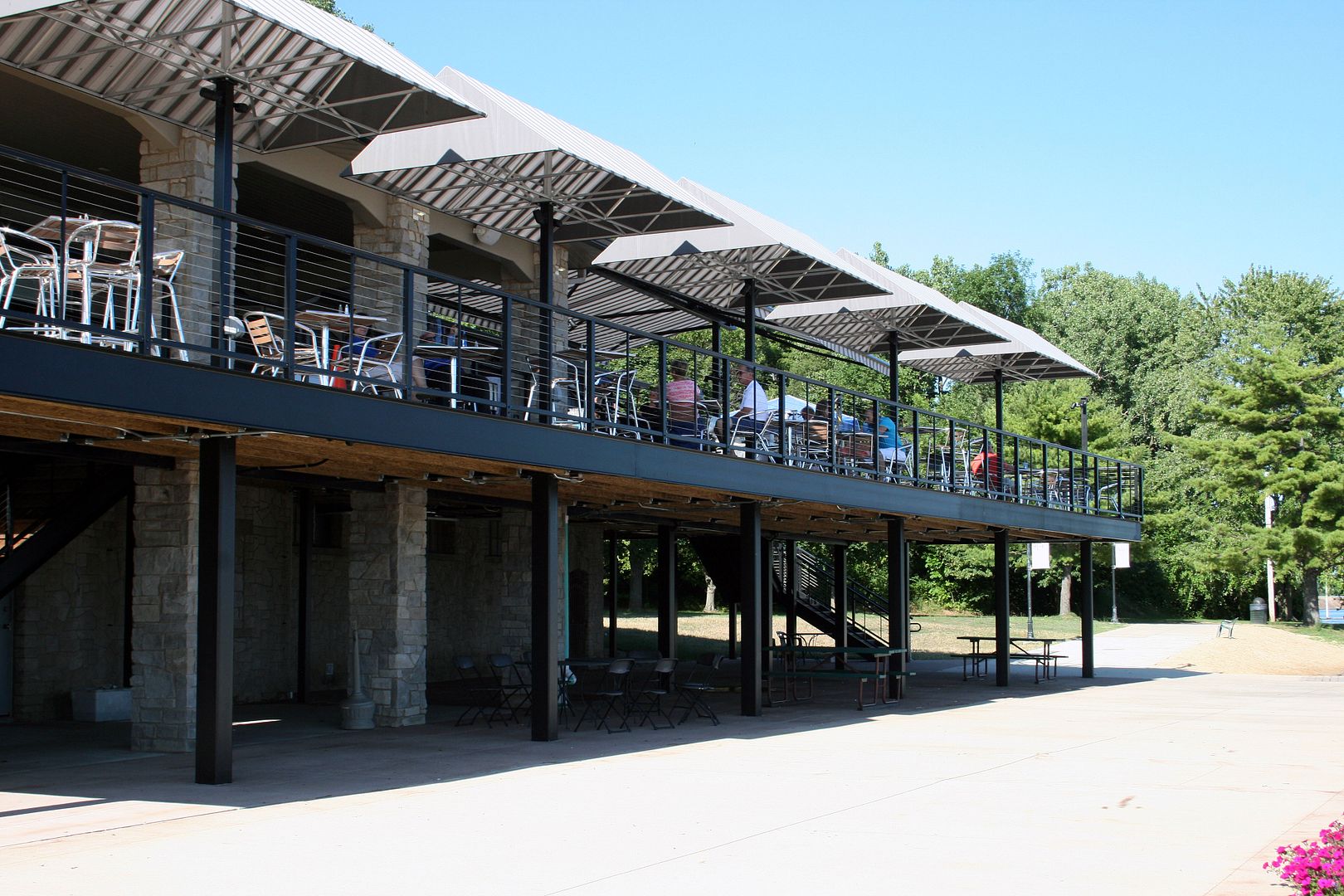 Luckily for us, it was an absolutely gorgeous afternoon, so we were able to just sit and relax and enjoy the sunshine while we watched the boats go by in the water.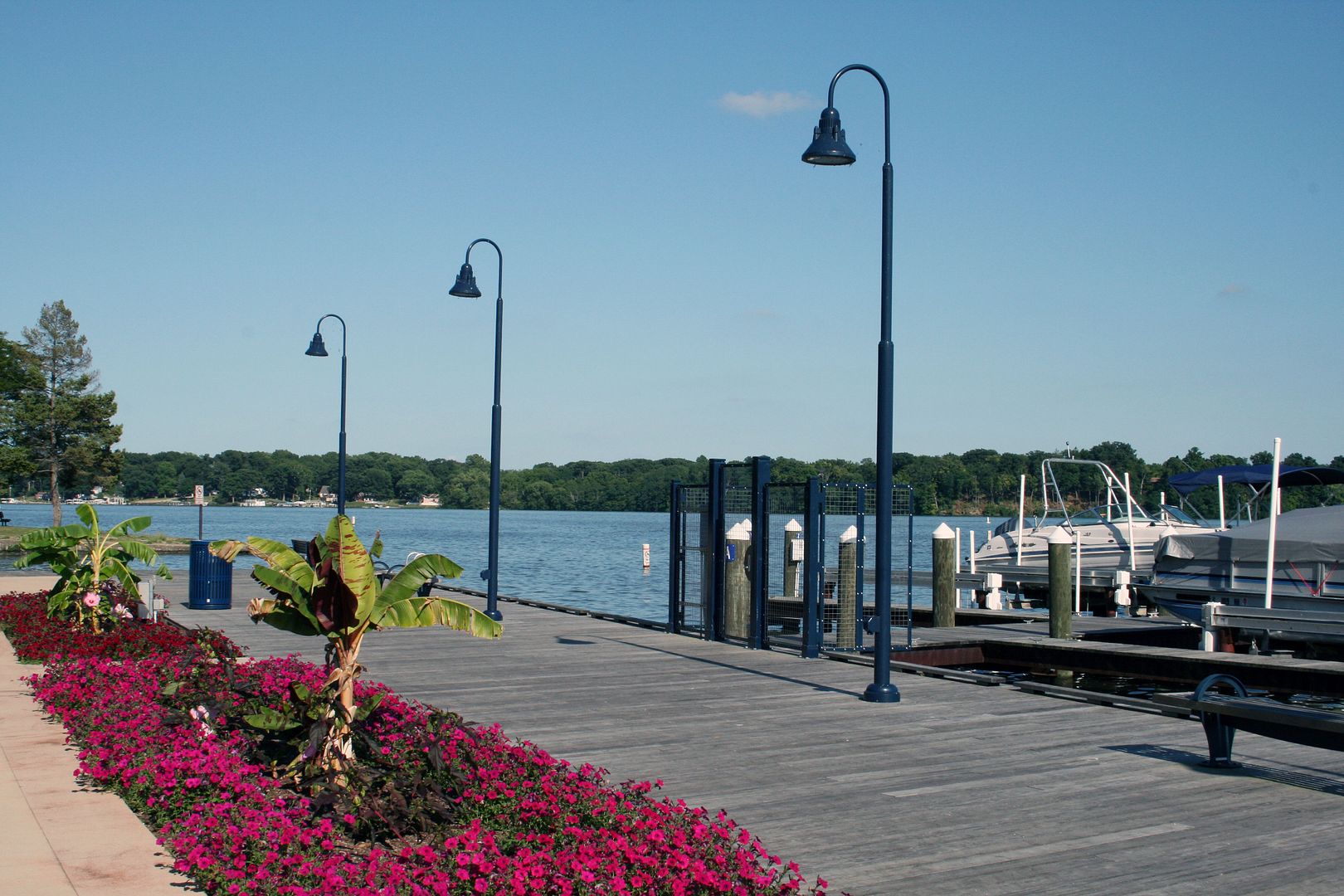 They have done a superb job of vamping up this lakefront scene in the past year. There are new docks, landscaping and of course, the new Beach House patio. You can eat dinner on the patio, as well as have a cocktail or two. We were too early for dinner, but the staff was super helpful in getting our drinks and making us feel welcome.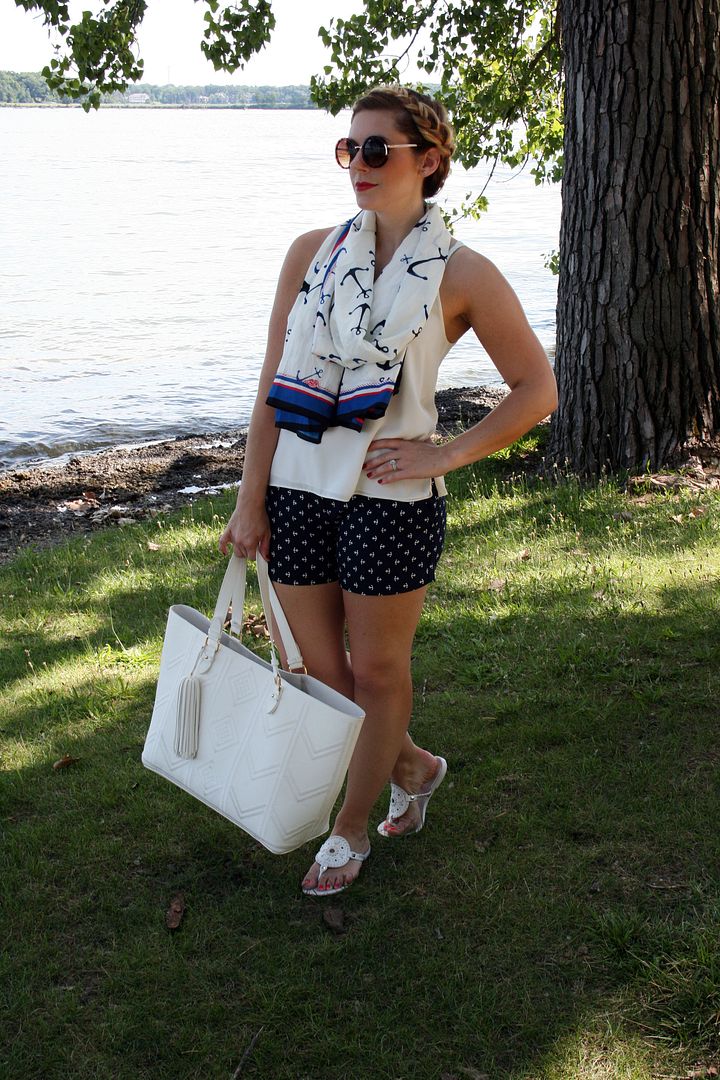 Since I thought we would be riding in pedal boats, I dressed for the occasion. Fortunately, the Beach House is also a good place to wear anchor themed outfits.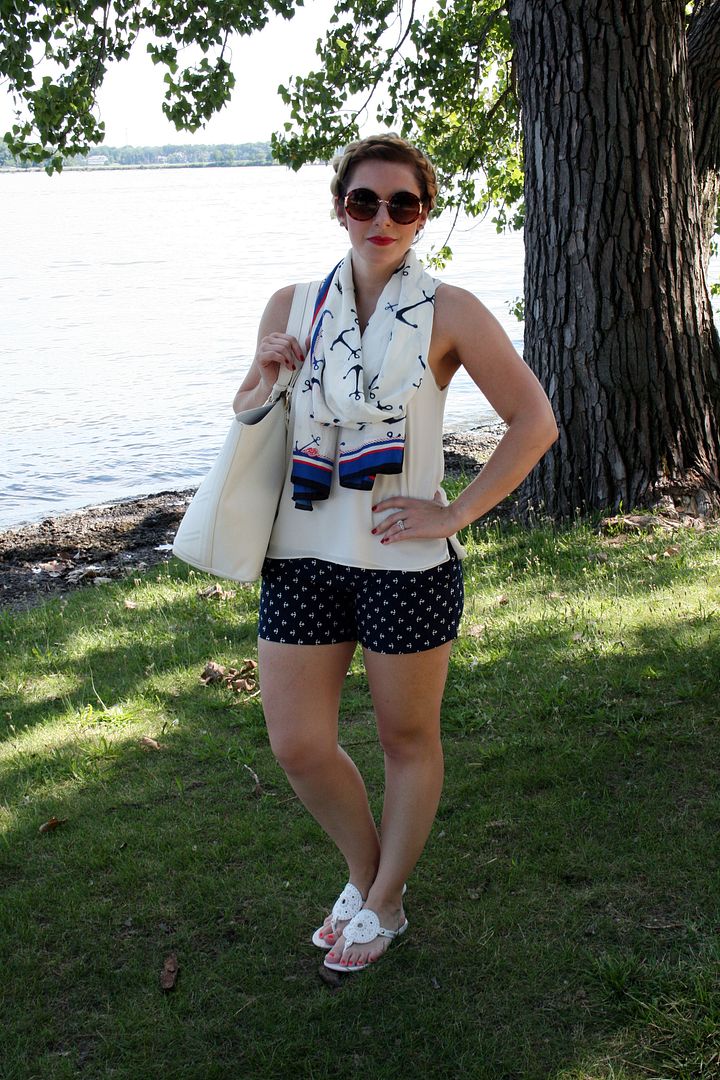 I went with the Wedding Cake cocktail because ice cream. It did not disappoint! It was like dessert in a glass.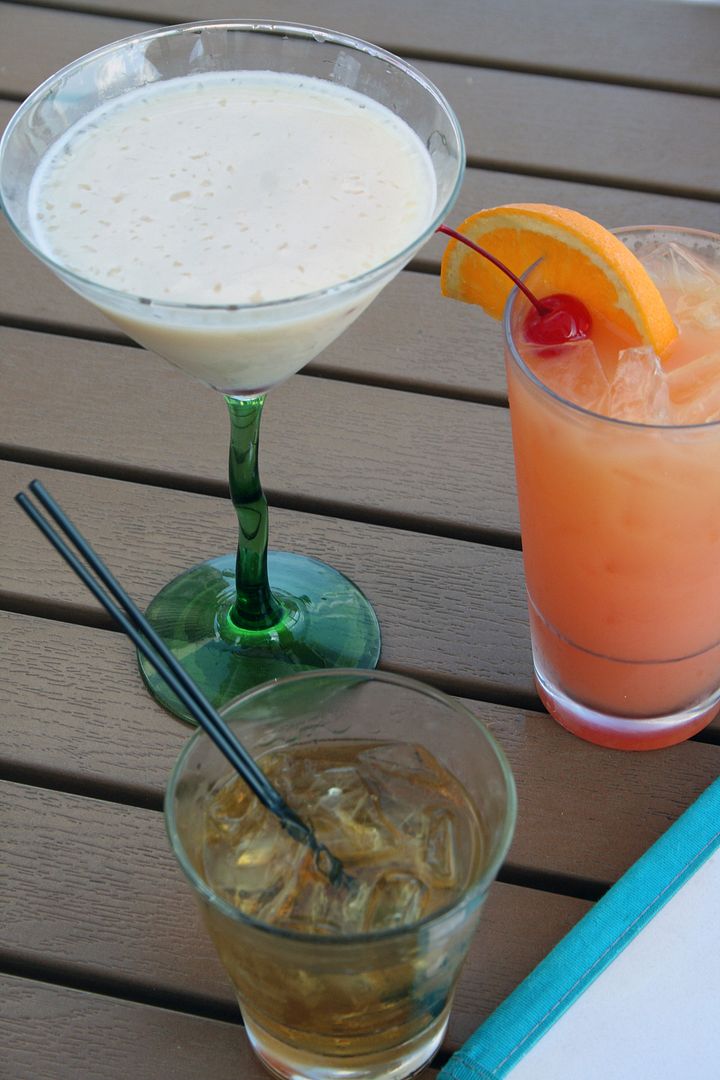 My brother opted for the rum runner. I snuck a sip and it was quite yummy and tropical. Perfect for the occasion! My husband went with a plain old whiskey on the rocks, which always does the trick no matter where you are.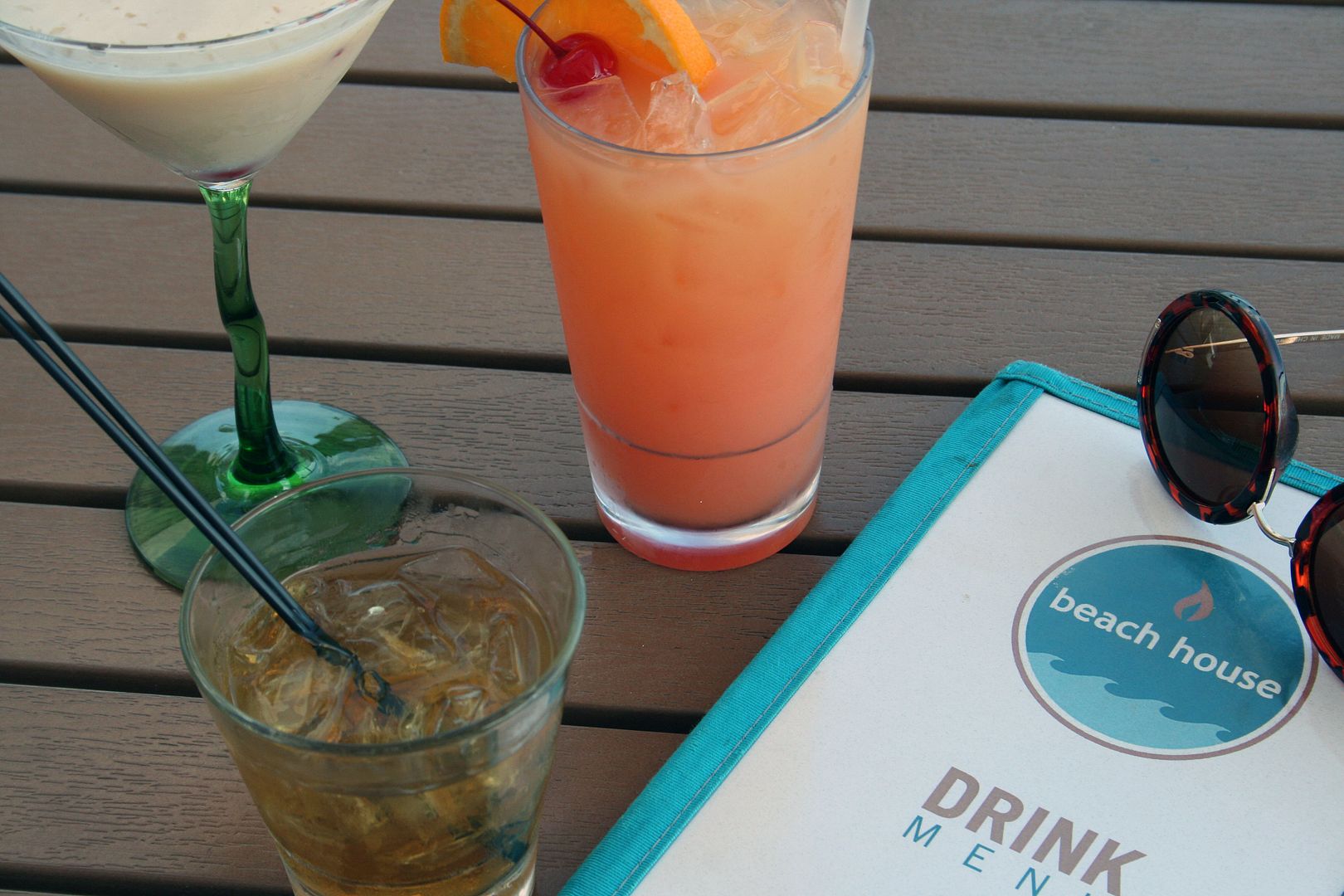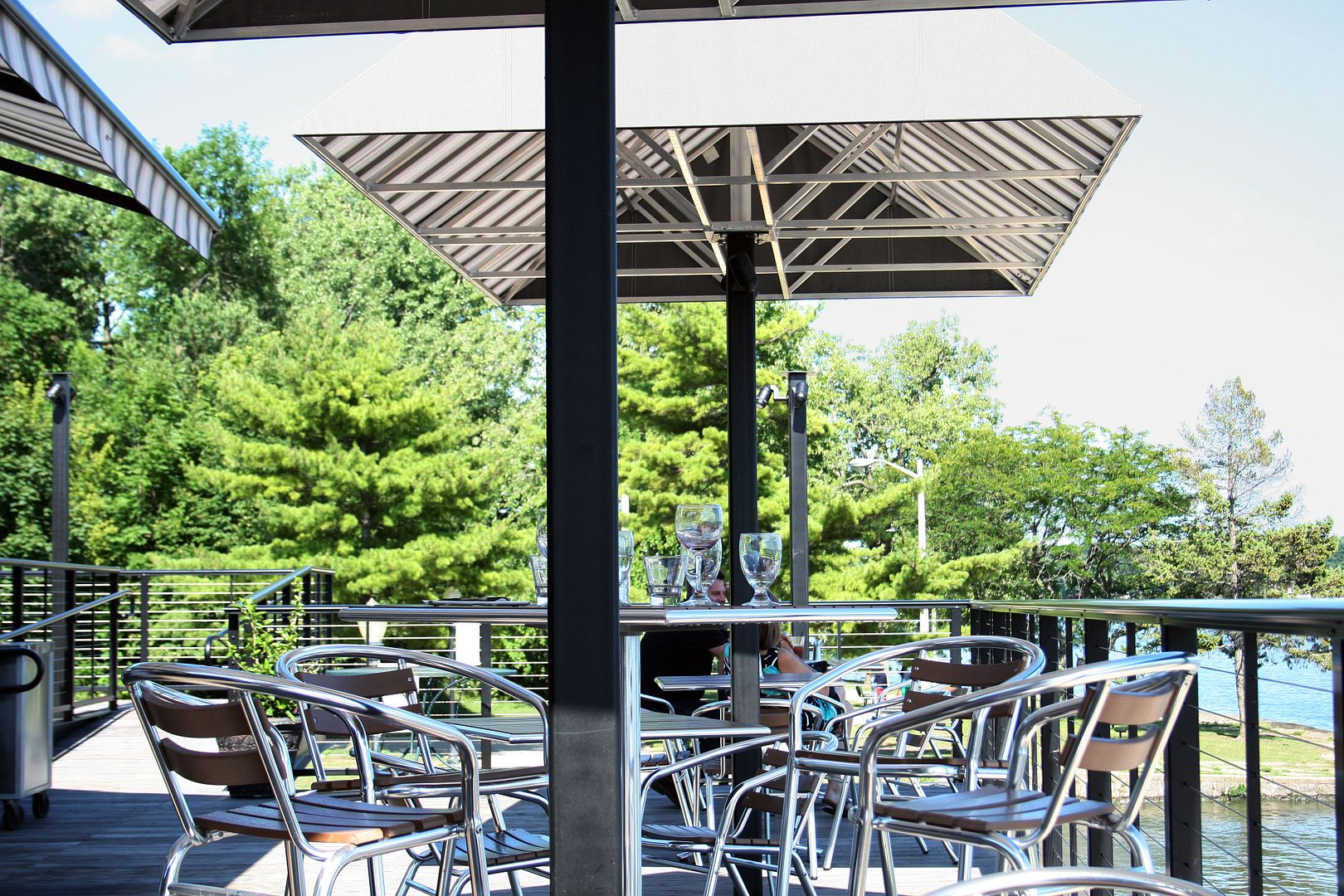 We definitely will be heading back to the patio to enjoy dinner soon! I bet watching the sunset from the patio is a spectacular sight.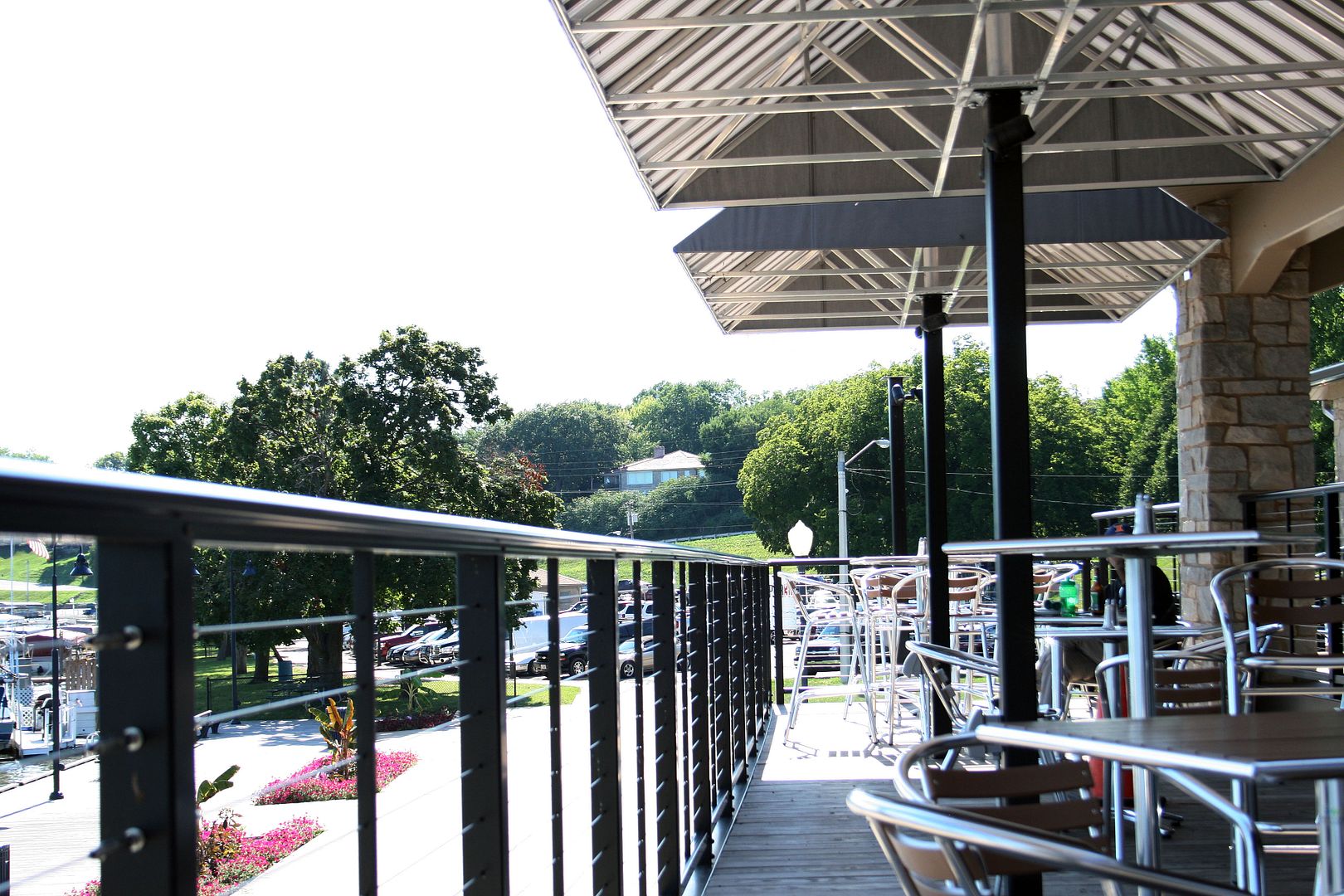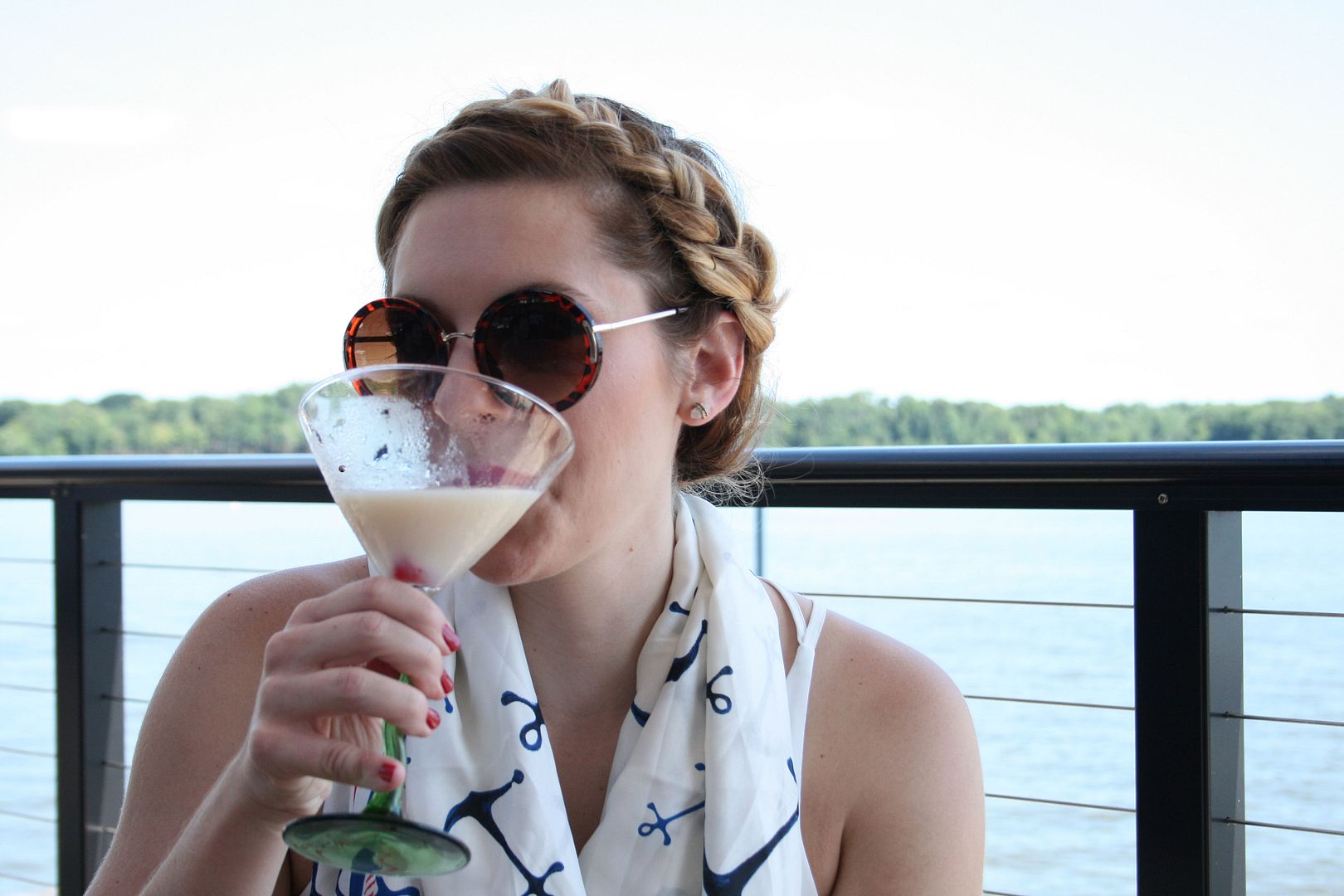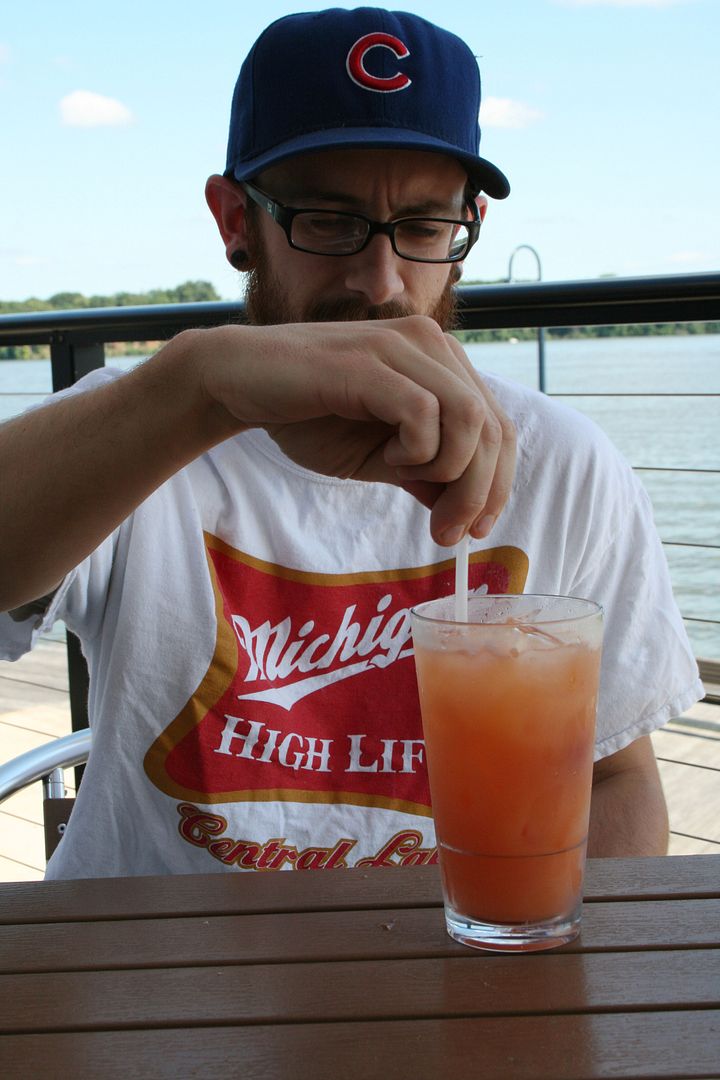 When we were done with our drinks, we walked along the lake for a bit and sat on one of the many benches that are available to take in the view. I highly recommend making your way down to the Beach House to check out their new patio and to enjoy a cocktail, or two, while the weather is still beautiful. I know I'm going to be soaking up as much of the summer as I can!