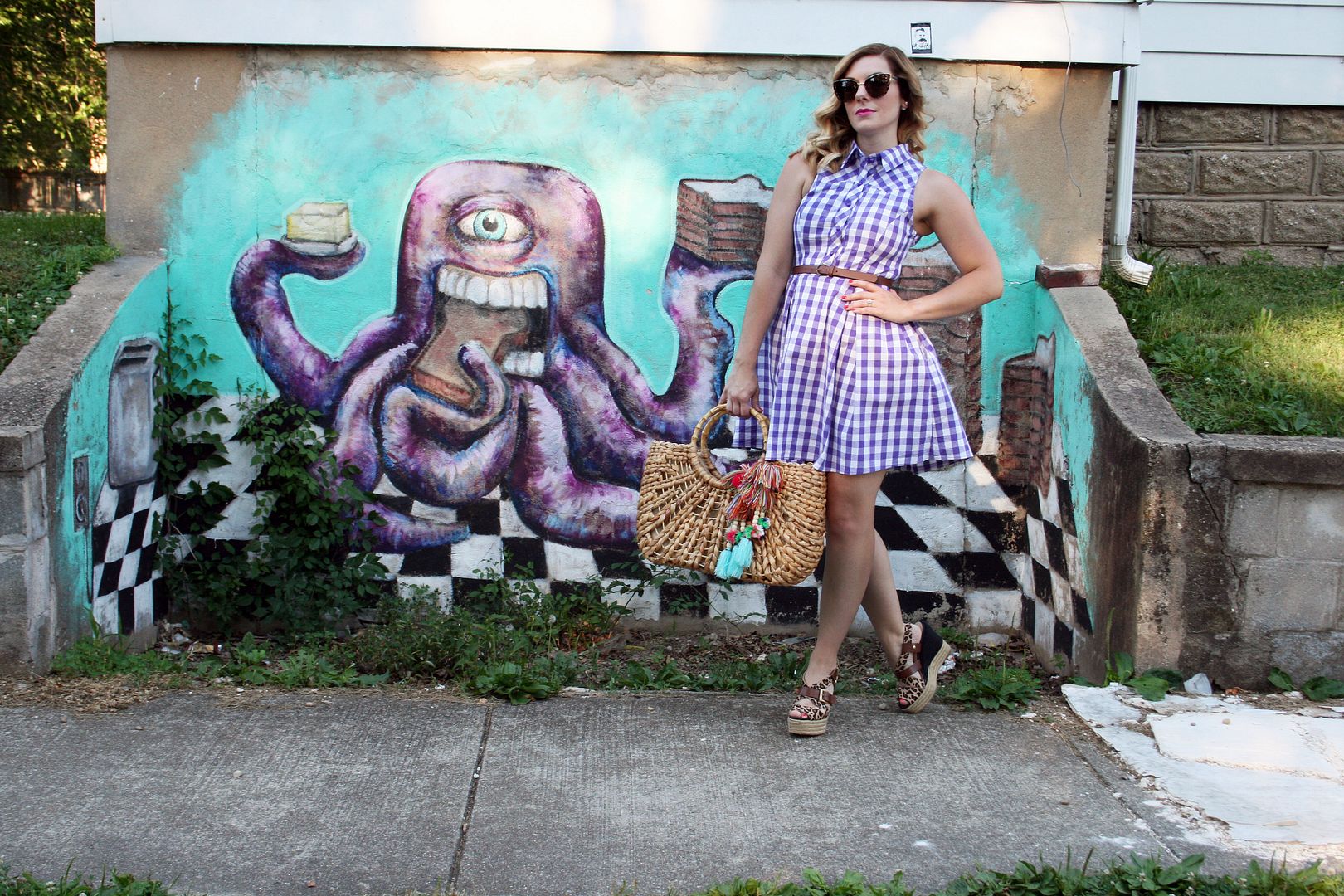 Meet my new friend, a toast eating octopus, or toastapus. He's pretty great, right? I found out through my blogging partner in crime that Jess Black is the mastermind behind this gem. You see, I sorta have a thing for those deep ocean dwelling eight legged creatures. Also, I love toast. Basically, this is me in mural form. You can check out more of Jess's amazing work
here
.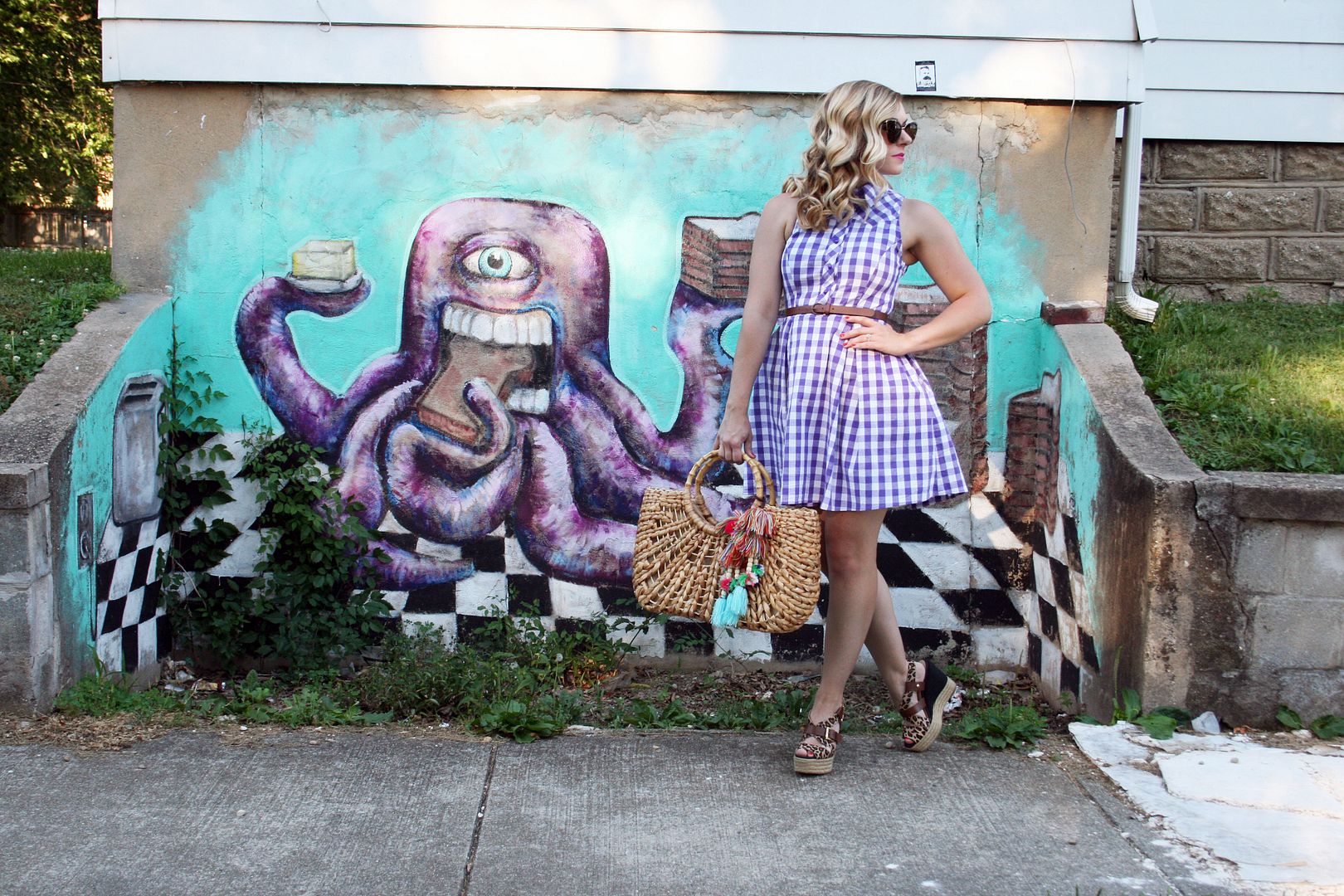 Oh, and you already know I have a thing for gingham. As I've said before, it's plaid's little baby sister and we all know how I feel about plaid.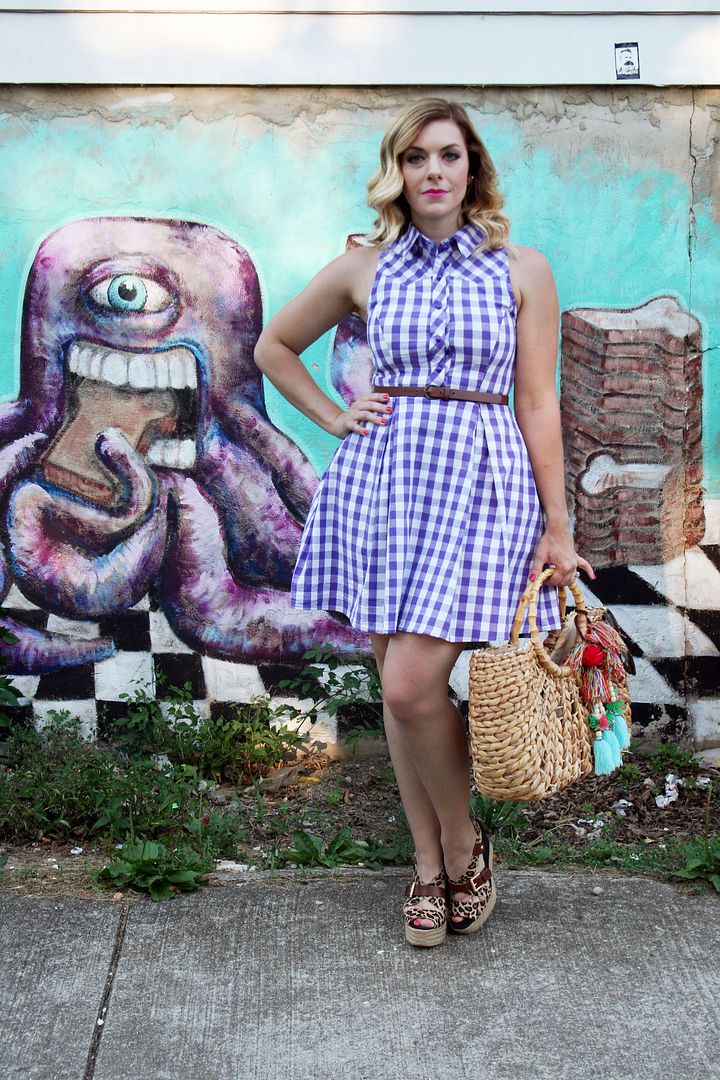 All that being said, I just had to capture
this dress
in front of this mural and document it forever in blog history.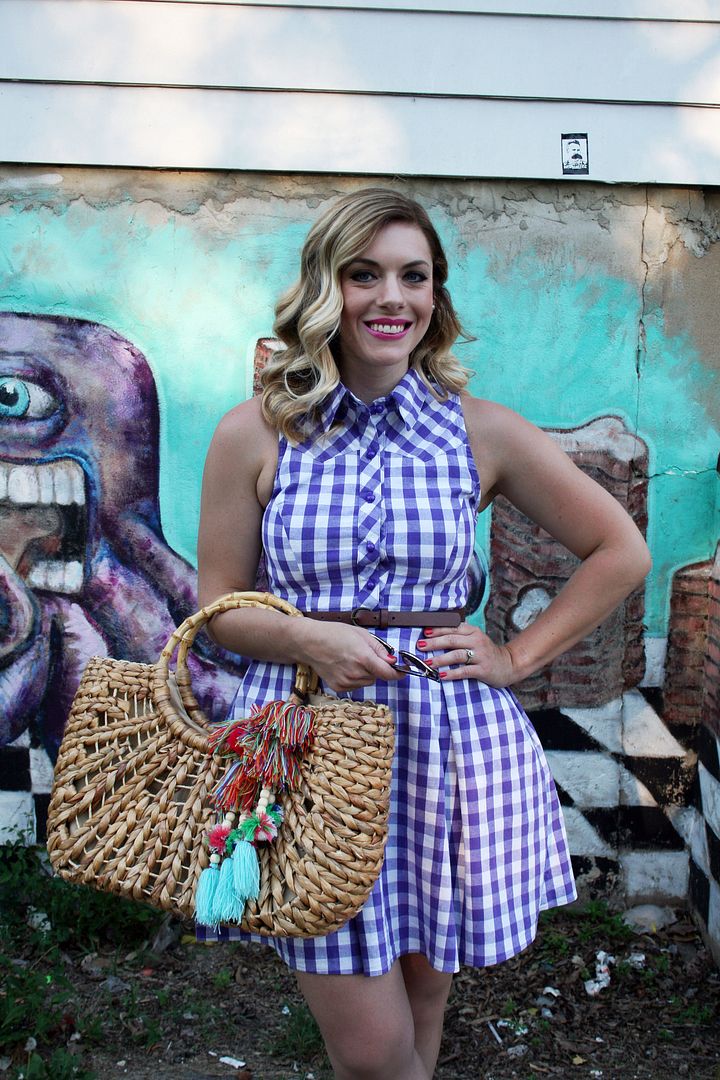 I went with my favorite straw tote to accent this summery dress, as well as "neutral" (
leopard
is totally a neutral if you do it right) accessories. I'm really loving this pom pom
bag charm
right now. I've been putting it on all of my summer totes!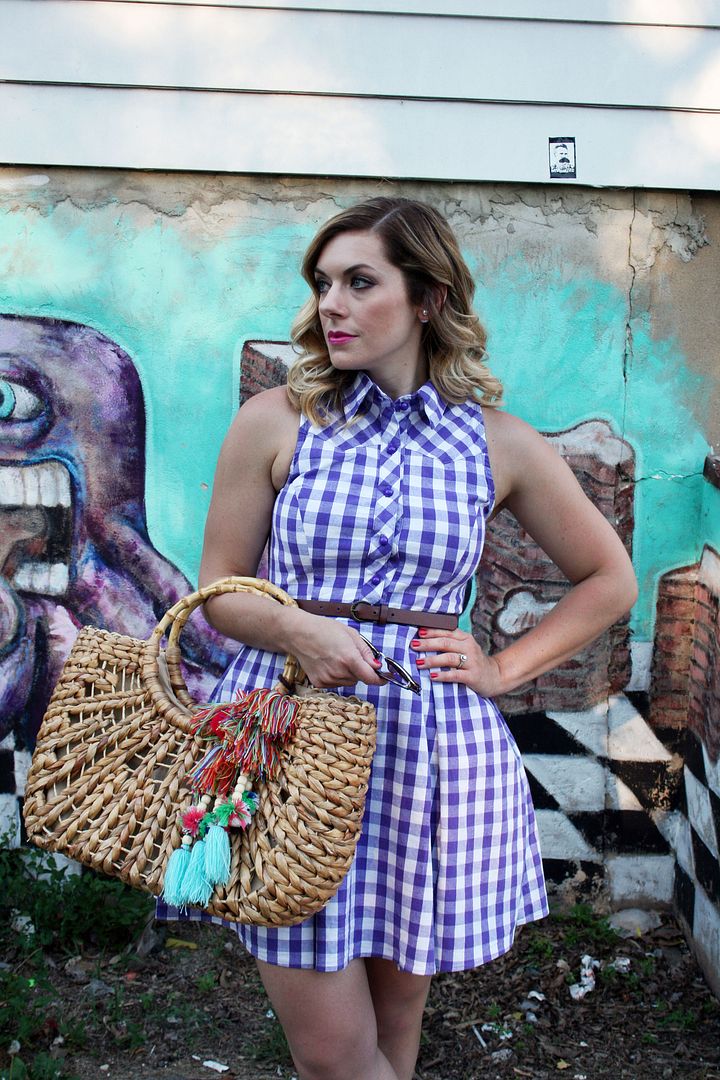 If only every corner of town had a great mural like this. Where do I get my own? Maybe Jess will paint one for me. ;)