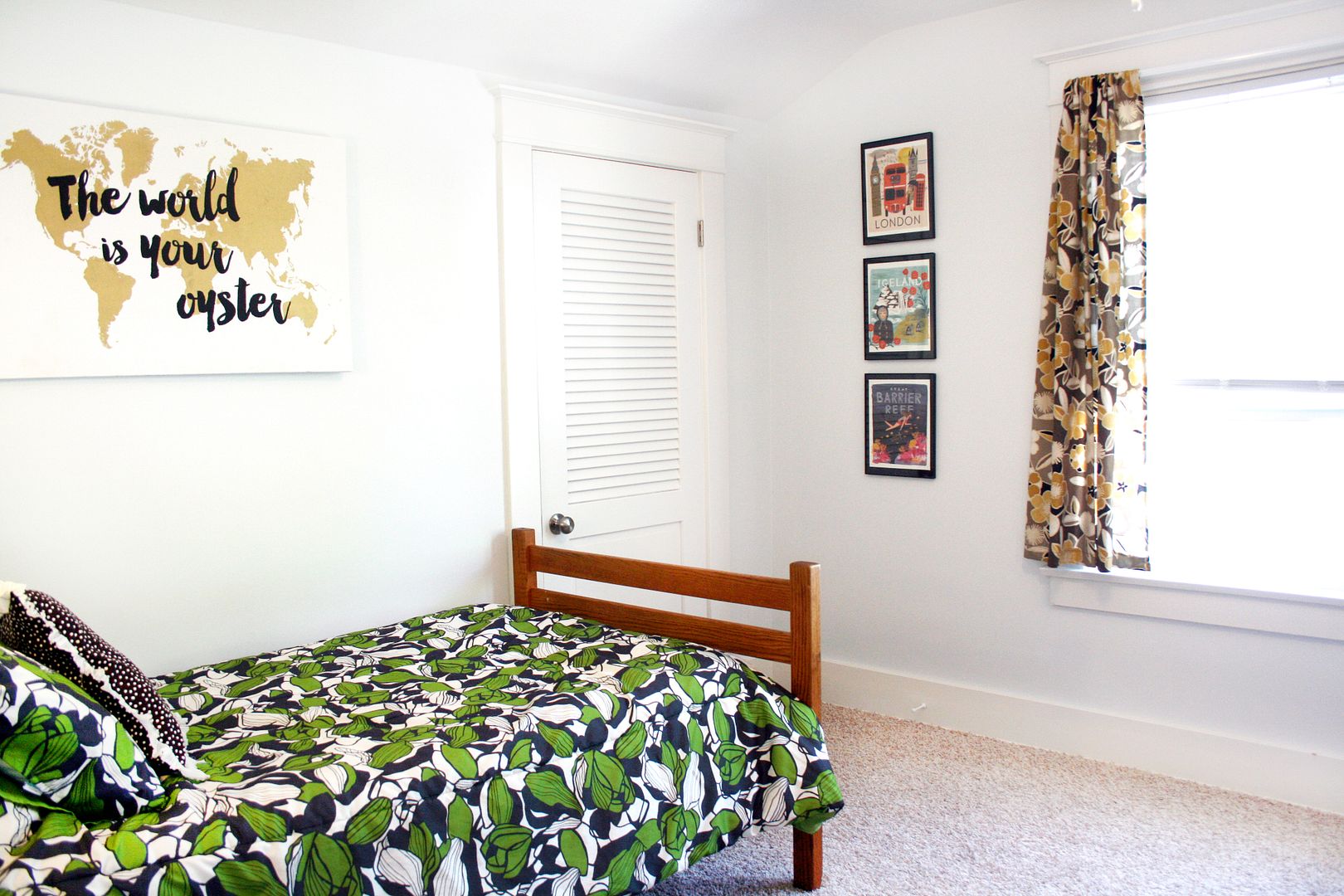 Welcome to the next installment of my (now former) house tour! Today, I'm giving a peek inside the guest room, which had a fun floral travel theme. I wasn't able to get the whole tour in before we moved, so I'll continue to share it over this month in hopes that it may help make the transition of leaving a house we loved so much a bit easier. In case you've missed them, you can see my entryway renovation
here
and the bathroom
here
.
Above is a before shot of the former "Monster Truck Room." We did have some guests who claimed to be sad to see the monster truck border and aged light blue walls go, but after the makeover, I think we won them over ; ). After taking down said border, we realized it was connected to painted wallpaper. And that wallpaper was connected to wallpaper on the ceiling. This meant there was a ridiculous amount of unexpected wallpaper removal. After lots of prep, we painted the walls a nice white with a slight gray undertone, which added a bit of dimension.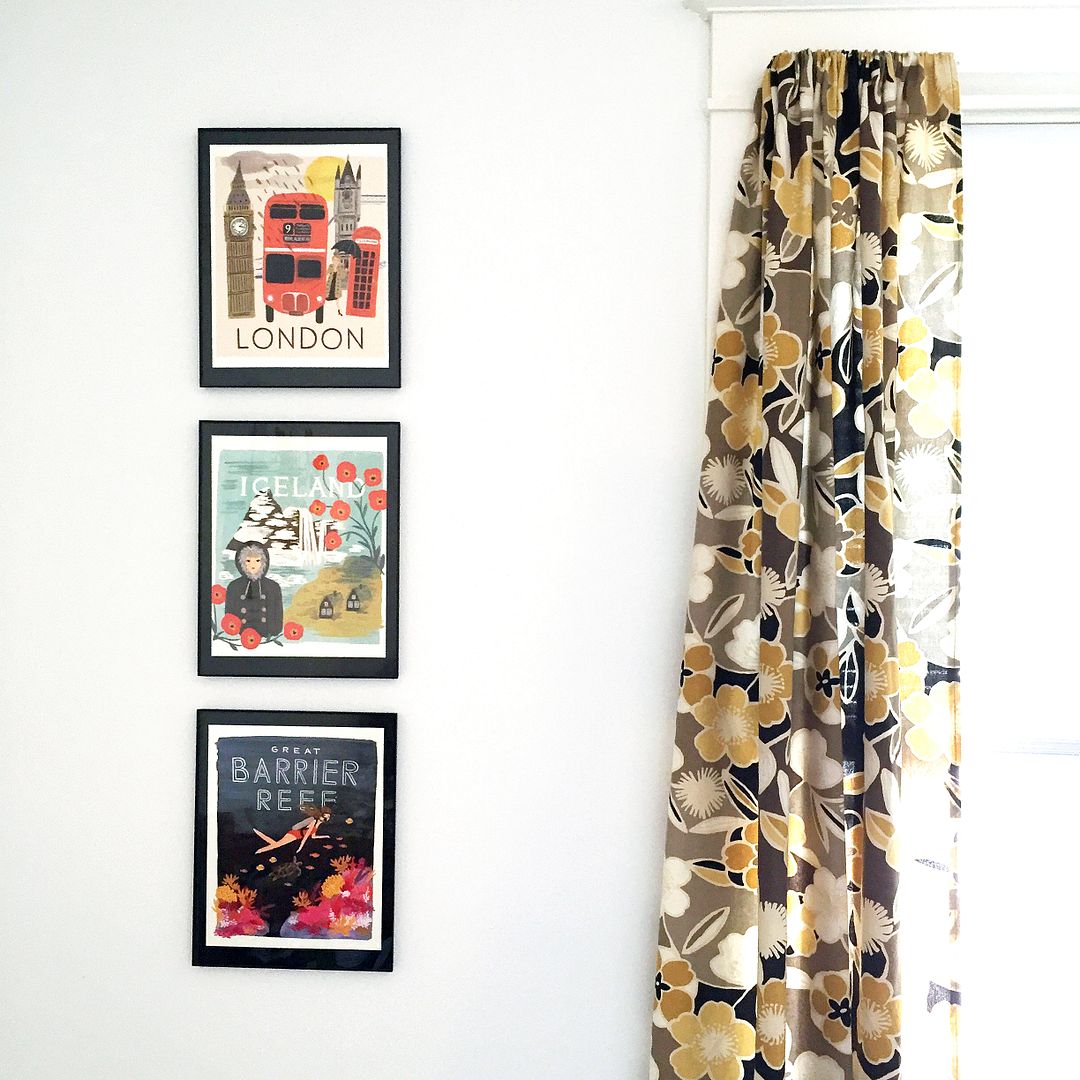 I used a calendar from
Rifle Paper Co
. as the inspiration for the design. The lovely, simple designs with retro flair and floral accents create such a fun and happy aesthetic. I took a calendar and cut the top halves out in uniform sizes, leaving a white border, and attached them with double stick tape to black frames with matting already in them. Viola! 12 lovely pieces of art for less than $40 (yes, including all supplies!).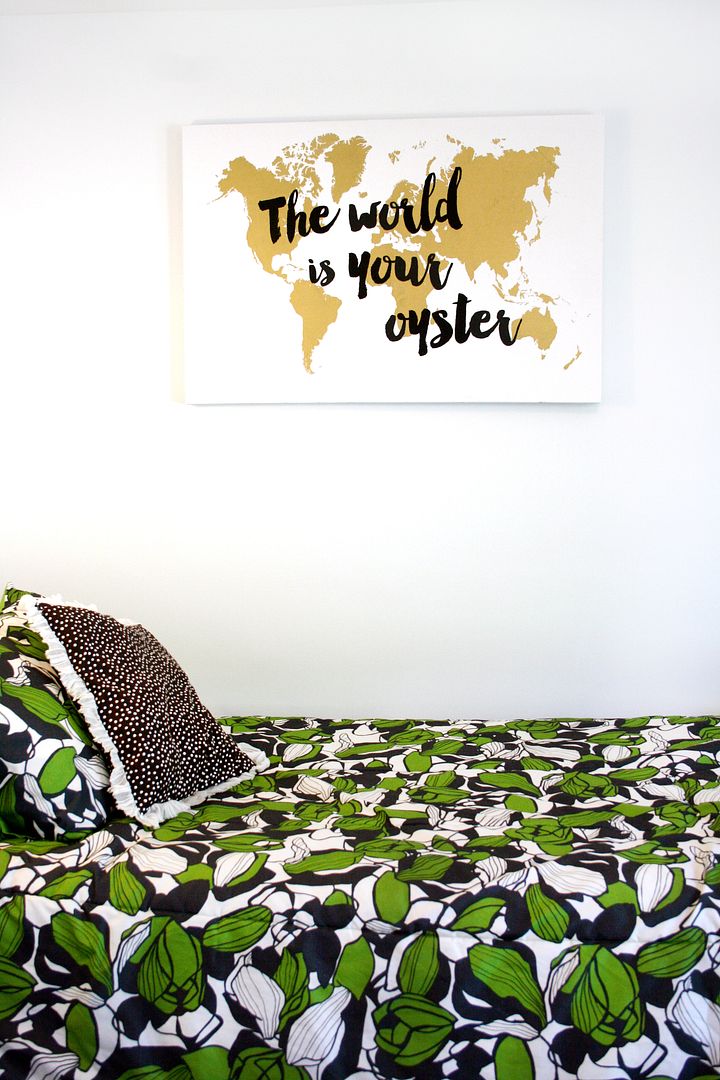 This large canvas print from
TJ Maxx
was a great whimsical touch over the bed. I made curtains and the throw pillow with fabric from JoAnn Fabric and got a
cheery bedspread
that coordinated nicely.
The frames below sat over the dresser on the opposite wall. Unfortunately, I didn't get a great picture of that, but nothing I can do about that now!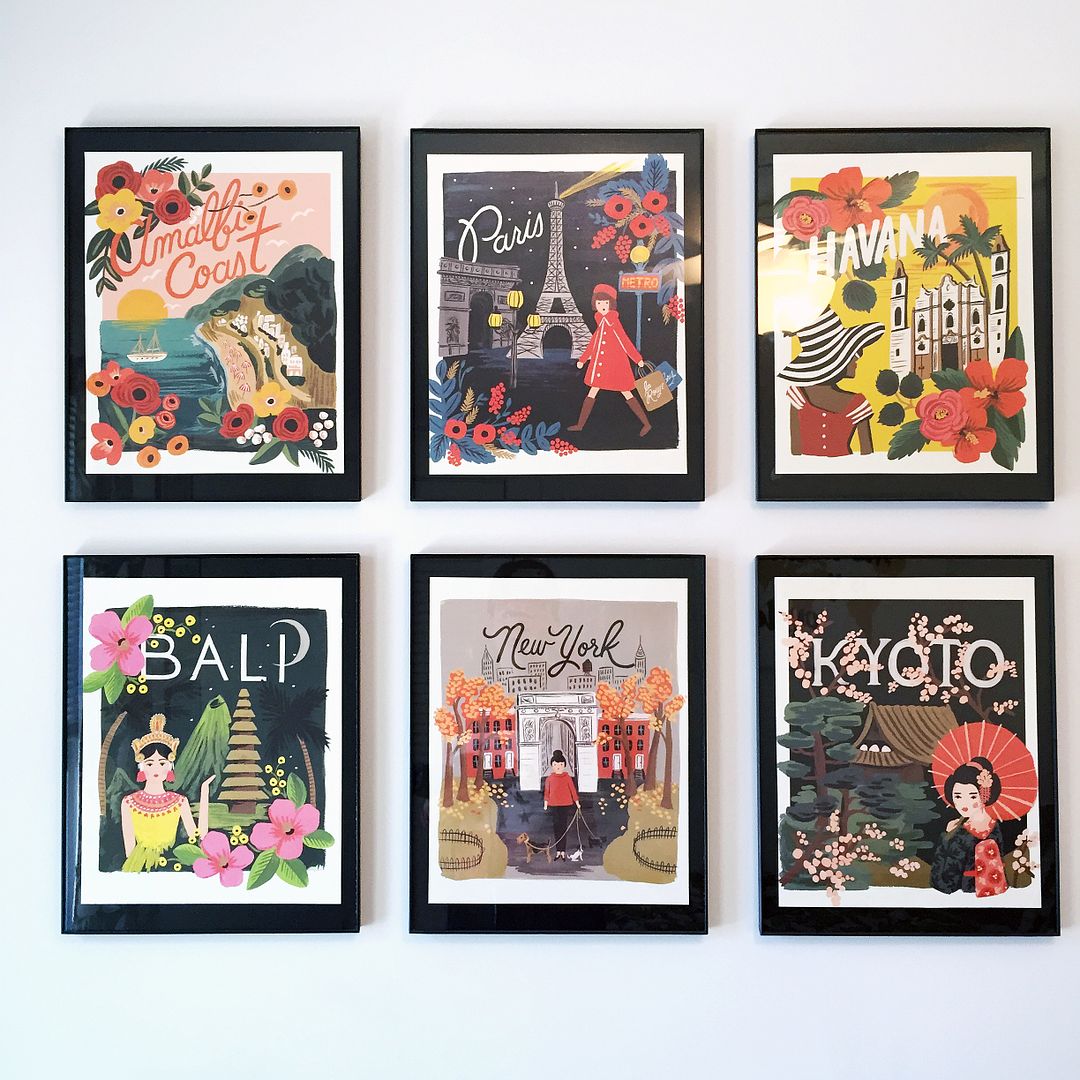 Our guests may not have been in places like Paris or Bali, but I wanted them to feel like they were in a bit of a destination, at least for the night.
Hope you enjoyed this little tour! See you soon in the living room!
-Molly
Calendar: Rifle Paper Co. (similar
here
for 60% off and an Alice in Wonderland themed one that would also be lovely
here
), Frames: Hobby Lobby, Bedspread: Target (
similar)
, Curtains: Homemade with fabric from JoAnn Fabric, Map Canvas: TJ Maxx (
similar
)