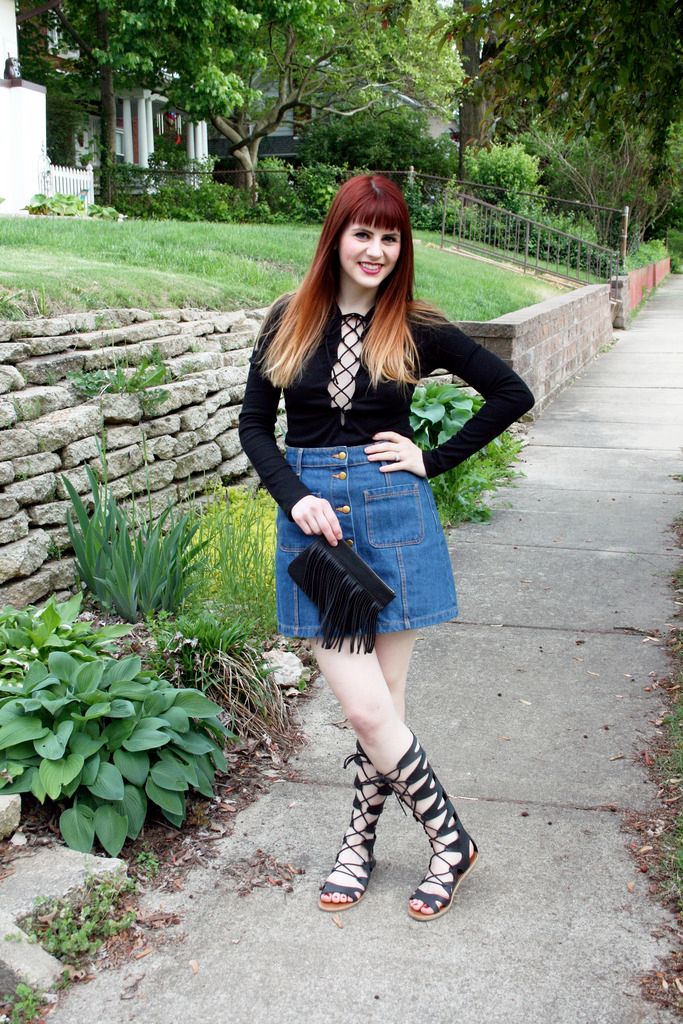 We're loving the lace up styles everywhere this season! From gladiator sandals to criss-cross tops, they span all different styles and occasions. (See our roundup of gladiators in our Spring Trends post
here
.) I decided to make the look twice as nice and went for lace up details on the top and bottom!
The lace up top makes a fun statement for a night out. It's comfortable and edgy without being too revealing. I do get that this top might not work for everyone (this is one for my fellow flat-chested ladies out there), but there are tons of varieties where the lace up detail doesn't cut too deep and you can still get all the support you need under there ;) I've linked those higher cut options with the outfit details at the bottom of the post too!
A button-front denim skirt keeps the look casual and laid-back. It's going to be a staple in my wardrobe this summer for sure.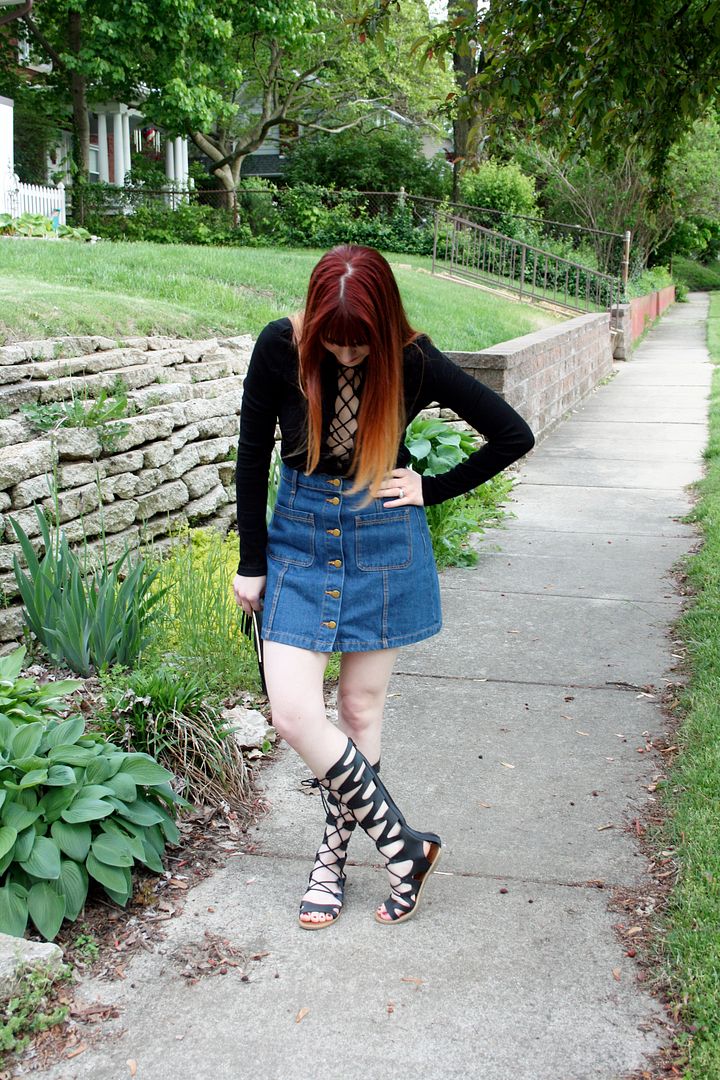 I'm a little gladiator sandal crazy this summer, and I'm especially loving this style with the thick support down the back, to they don't start to slip. Nothing looks as effortlessly cool as hiking up your gladiator strings so they don't fall down and drag behind you (insert eyeroll emoji). These are a great no-fuss option for wearing all day and night.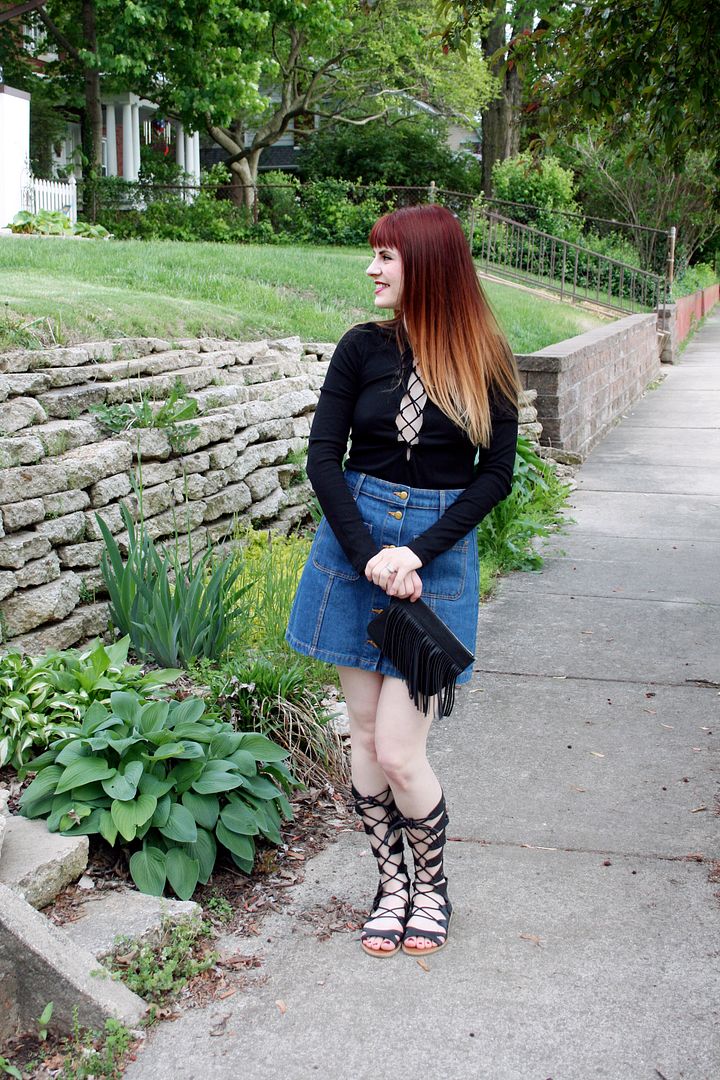 A black fringe clutch keeps the edgy leather look consistent. The limited black and denim color palette helps keep the look from being too busy.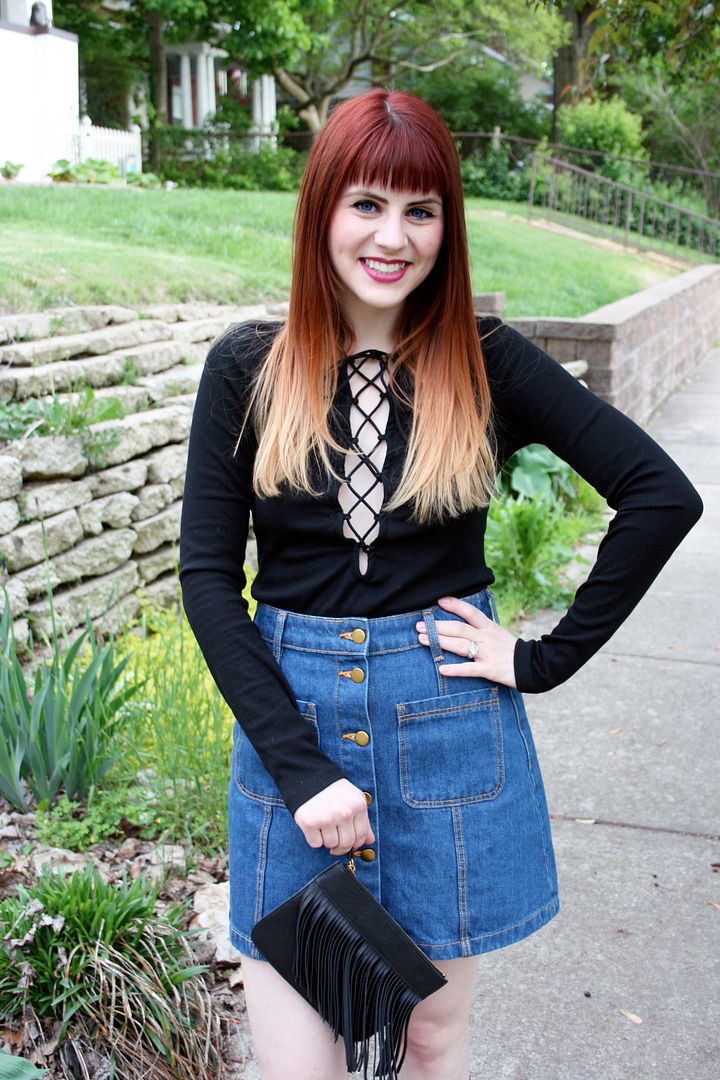 Where would you rock (or have you rocked) a lace-up look?
-Molly