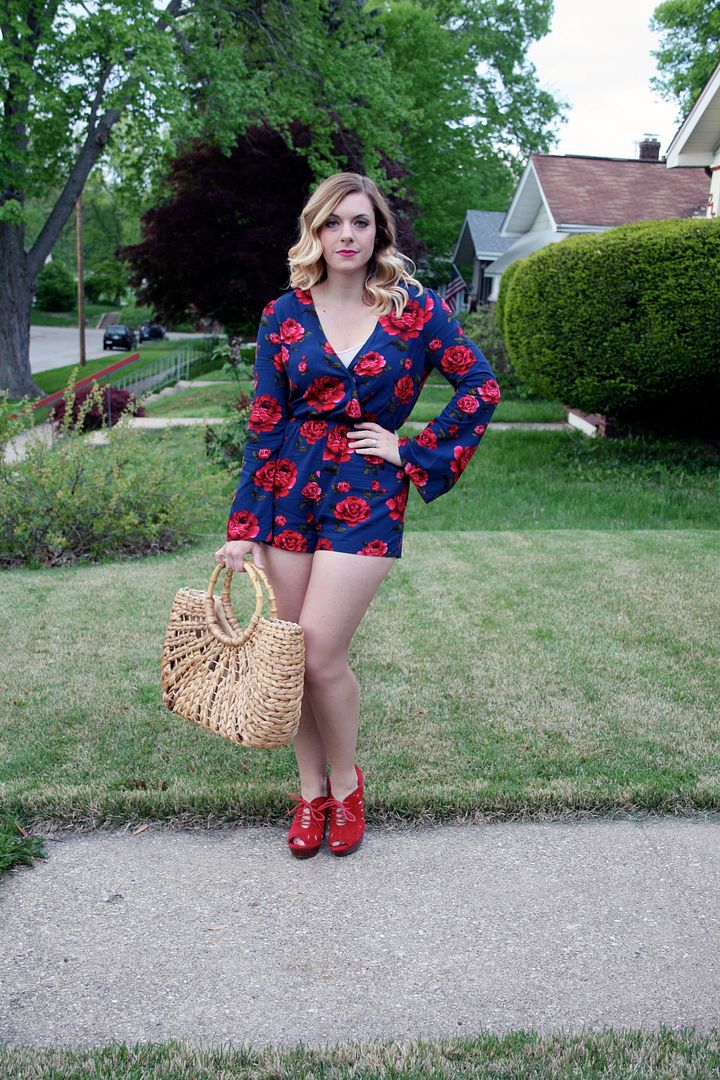 I'm a little iffy when it comes to rompers. I prefer them to be on the structured side, and not baggy. Plus, they are a huge pain to go to the bathroom in. The things we do for fashion! I broke my own rules with this little number though, mostly because of the beautiful floral print. Also, the price was not too shabby!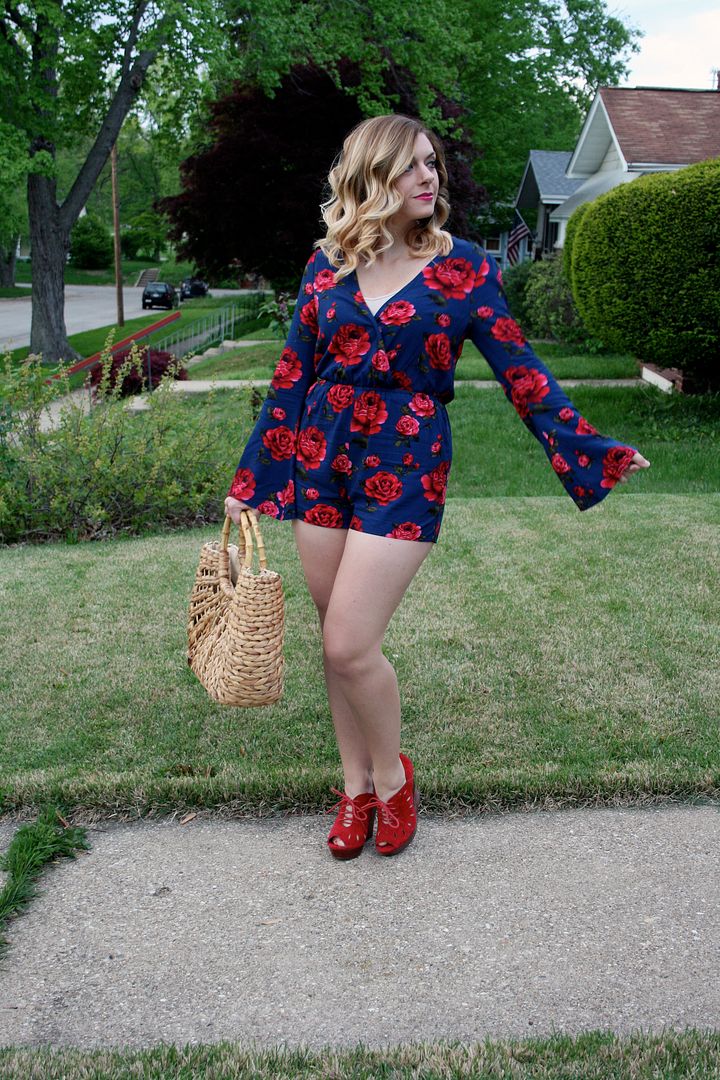 I absolutely adore the bell sleeves on this romper as well. They add a slightly more sophisticated touch to the silhouette of the piece.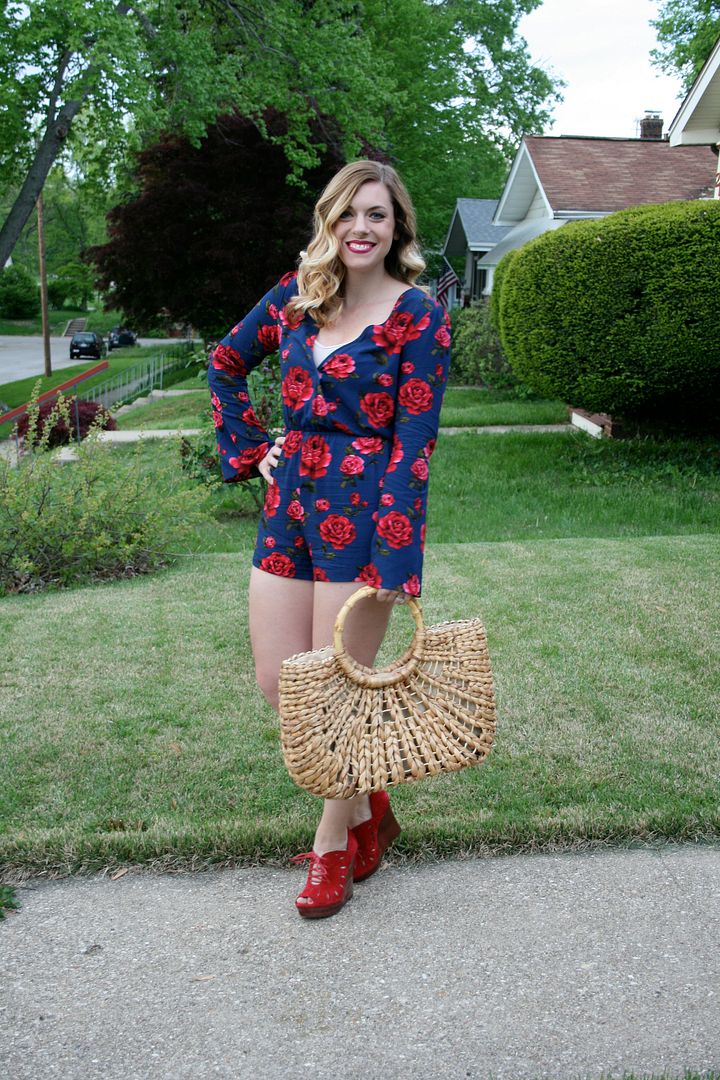 I paired the romper with bright red wedges to bring out the color of the roses on the blue background. My straw tote is the perfect accessory for summer and goes with just about anything.
How do you like to romp around?