I discovered the Dark 'n' Stormy cocktail several years ago. I can't quite remember where I first saw it, but I remember it was simple and looked delicious so I figured I'd give it a go. Boy am I glad I did! It's so refreshing and crisp, perfect for a warm summer night. This cocktail calls for dark rum (that's the dark part) and ginger beer (that's the stormy part). Add a splash of lime and plenty of ice and you're ready to kick back and pretend you're on an island in the Caribbean.
Here is the recipe I like to use:
2 oz. dark rum
9 oz. ginger beer
1/2 oz. lime juice
Highball glass full of ice
It's very important to use dark rum in this recipe. It's a different flavor than clear rum, and it also give the cocktail is signature stormy look. Measure out the rum and pour it in your glass full of ice first.
Next, measure out the ginger beer and pour it on top of the rum.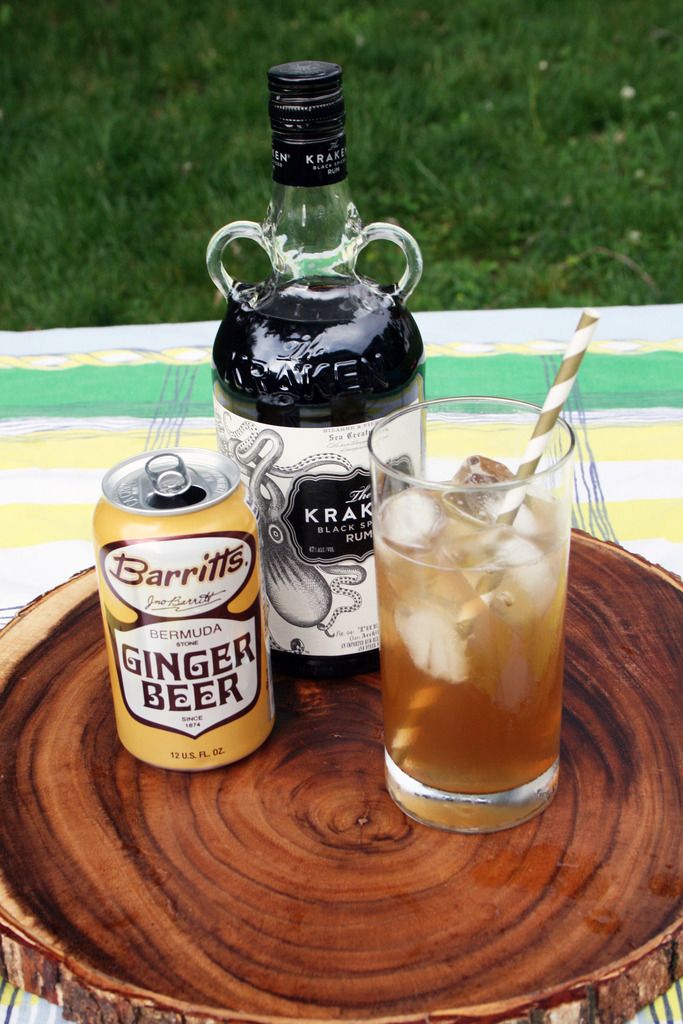 Add in the lime juice and give it all a stir. Pull up a deck chair, kick back and relax. If you close your eyes, you can almost hear the waves crashing on the white sandy beaches.
Cheers!
- Jodi