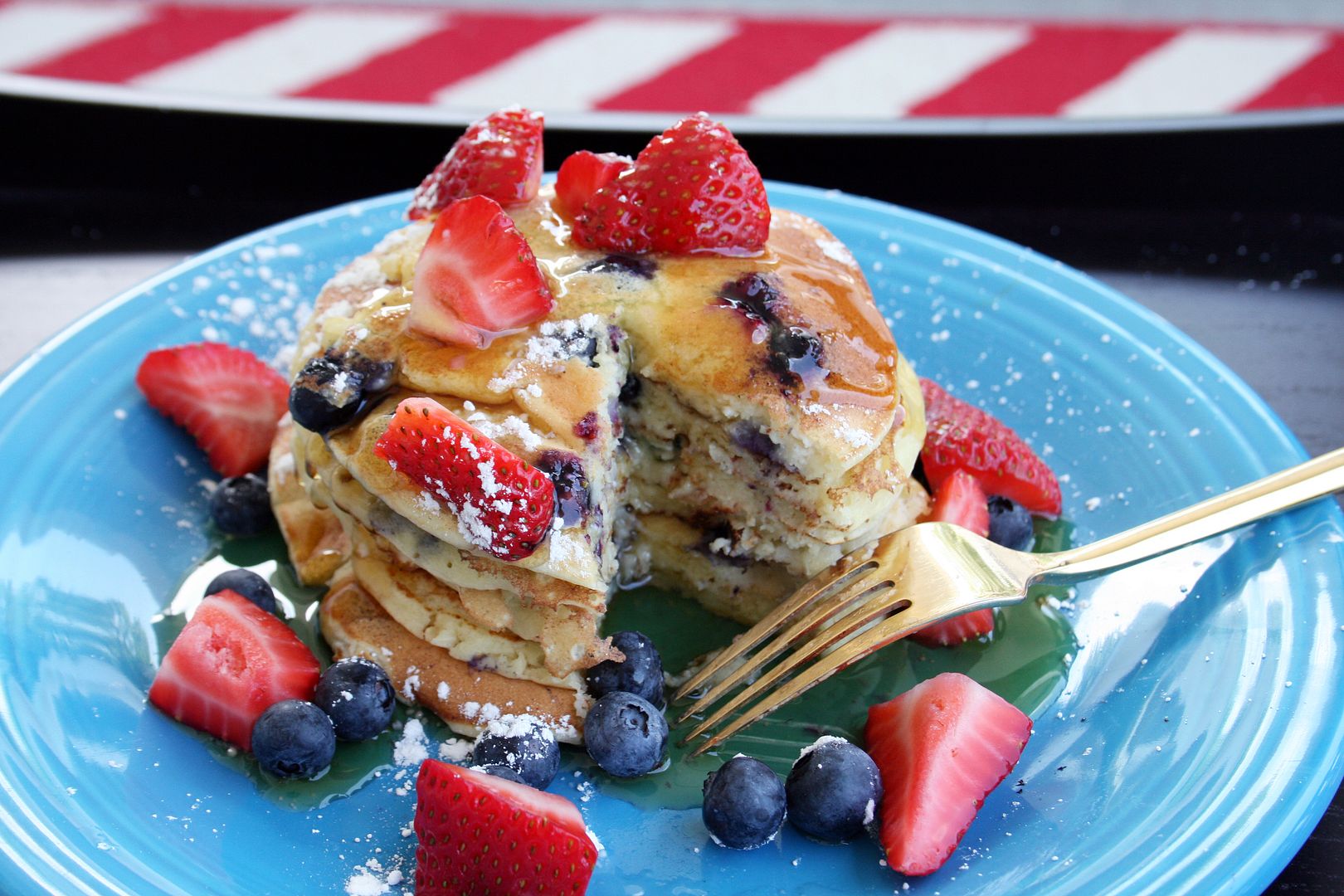 Boy oh boy, are you guys in for a treat today! Now, I consider myself to be pretty well versed when it comes to pancake, but I must confess, I hadn't tried lemon ricotta pancakes until a few weeks ago. I've heard about them from basically everyone on the Internet, but hadn't the pleasure of a formal introduction until my dear mother whipped some up for me over a long weekend.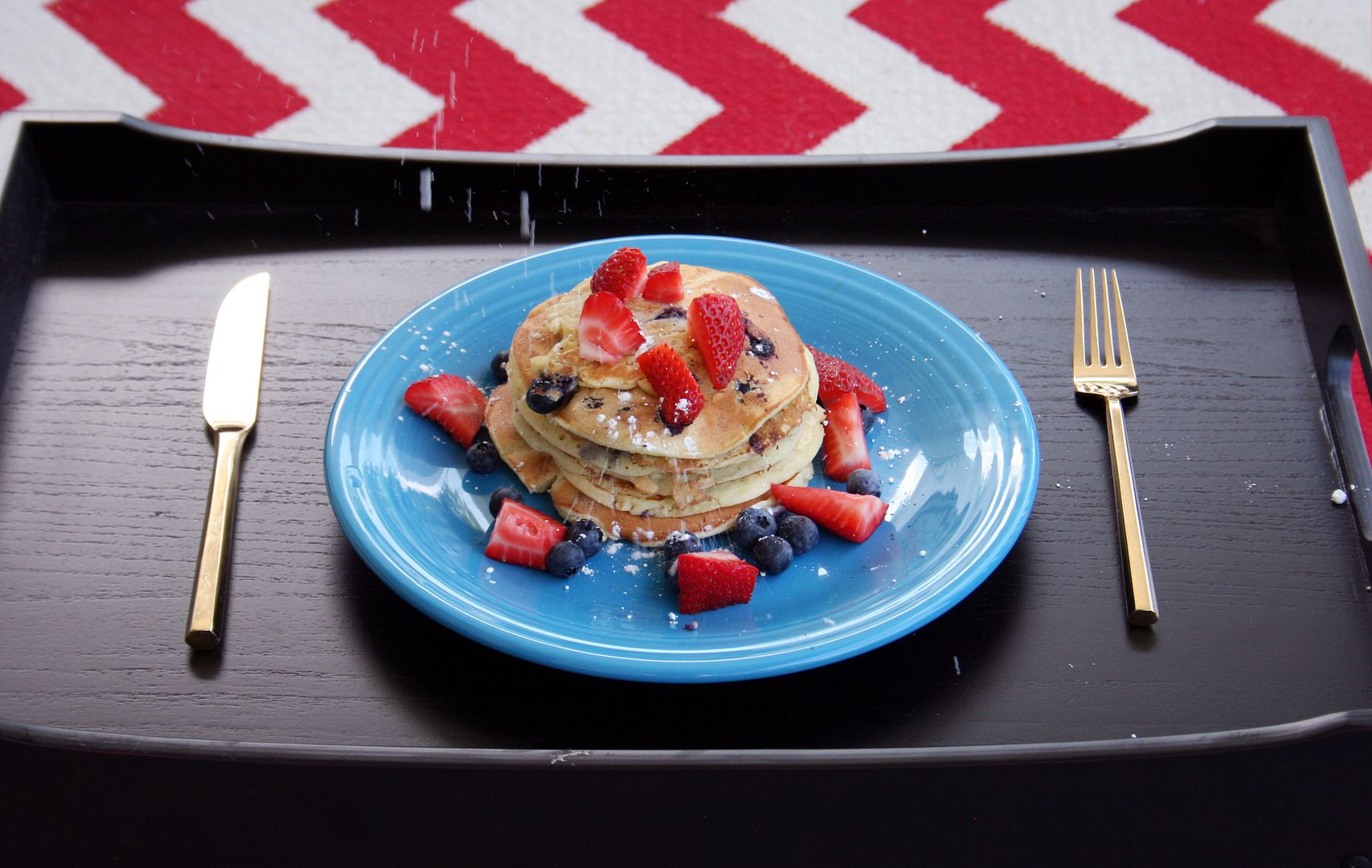 The recipe she used was actually a combination of two different ones she found online, with a few minor tweaks. I took things a step further and spruced them up for the 4th of July! These will be great for the upcoming holiday weekend. Even better if you have overnight guests and want to impress them in the morning. My husband literally inhaled a stack of these this past weekend in less than ten minutes, so they are taste tested and Graham approved!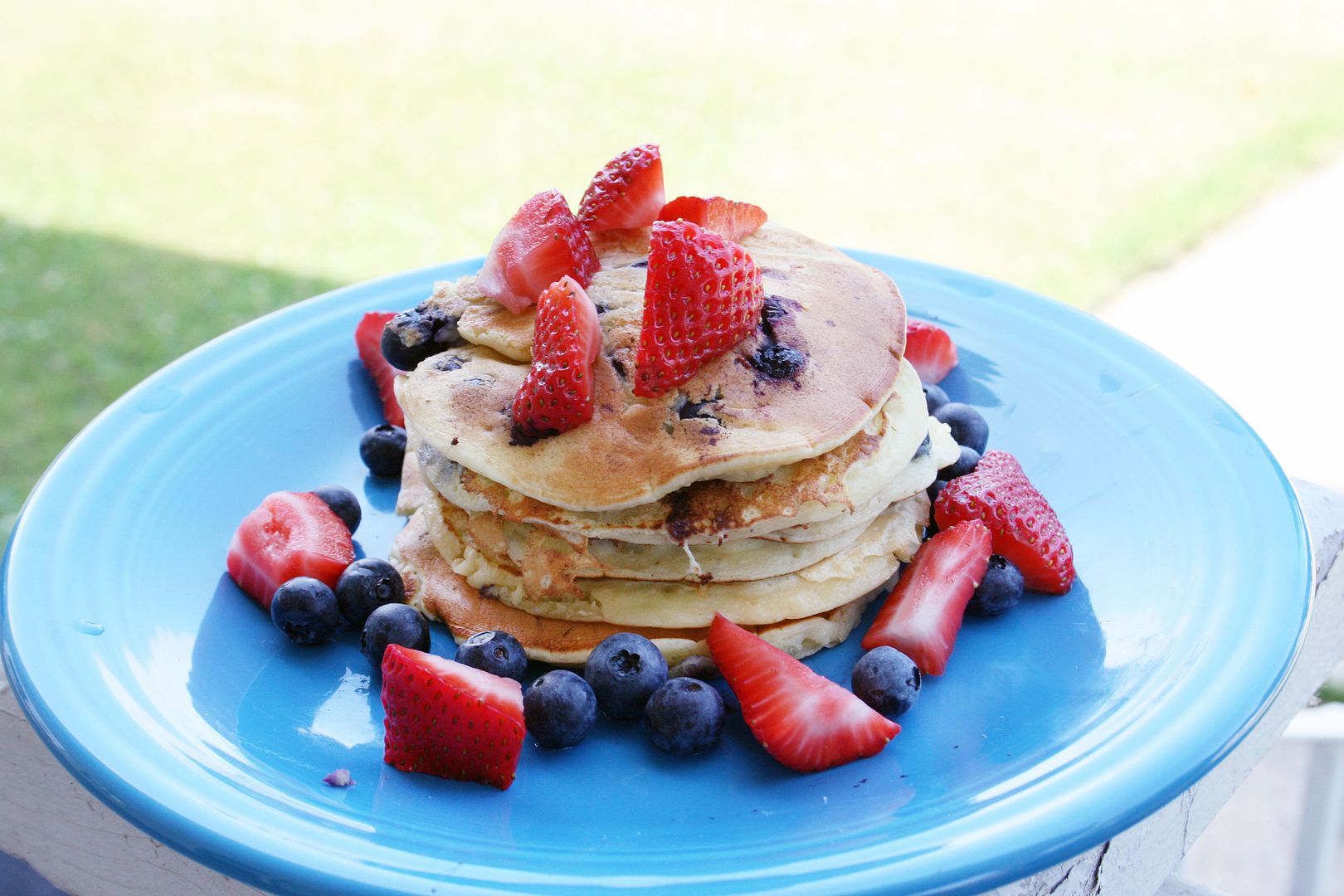 Here is the recipe I used:
1 cup all purpose flour
1/3 cup granulated sugar
2 1/2 teaspoons baking powder
1/4 teaspoon salt
1 cup ricotta cheese
1 1/4 cups milk
1 1/2 teaspoons fresh squeezed lemon juice
3/4 teaspoon grated lemon zest
2 large eggs
1 cup blueberries
1 cup strawberries sliced
Confectioners sugar and/or real maple syrup
Combine all dry ingredients together and thoroughly mix. In a separate bowl, mix the ricotta cheese, milk, lemon juice, lemon zest and eggs together until thoroughly combined. Add dry mix in to wet mixture and stir. Fold in blueberries.
Heat up a griddle or skillet. Ladle batter onto hot griddle. The batter will start to bubble up and the edges will get firm right before they are ready to flip.
Plate and sprinkle the sliced strawberries on top, as well as the powdered sugar and/or maple syrup.
Enjoy!
-Jodi