One of our favorite local restaurants downtown,
TapRoot
, has recently started featuring whiskey flights on Thursday evenings! If you've read this blog for long, you know we are both fans of whiskey and had to find a time to come try them out immediately.
Each week from 5-8 PM, they feature three different flights to choose from, starting at $14, and each week, they add a new selection. Molly opted for the American Whiskey Flight and Jodi went with the Rye Flight.
Not only did the flight come with cards that filled you in on what was what (I mean, who can keep that straight once the server has walked away?), but they had fun historical facts and stories on them too! That touch made it more of an experience, not just sipping some drinks.
We both thought our flights showed a great range, with all different flavor profiles, and were really happy with them as a whole, though we each had our favorites: the Small Batch American Whiskey for Molly and the Rendezvous Rye for Jodi.
Taproot also has some seriously amazing food to soak up all that whiskey. Unfortunately, we got a little carried away with talking and then being too hungry to document our beautiful plates, but we have to recommend the Lobster Stuffed Mushrooms (just insane), the Spinach and Bacon Dip (duh), The Garden Veggie Stack (I could easily be a vegetarian if all no-meat meals were that delicious), The Duck Tacos, Braised Short Ribs and the Brick Chicken. You pretty much can't go wrong with anything on the menu though, plus it changes seasonally, so you're bound to get a winner any time of the year!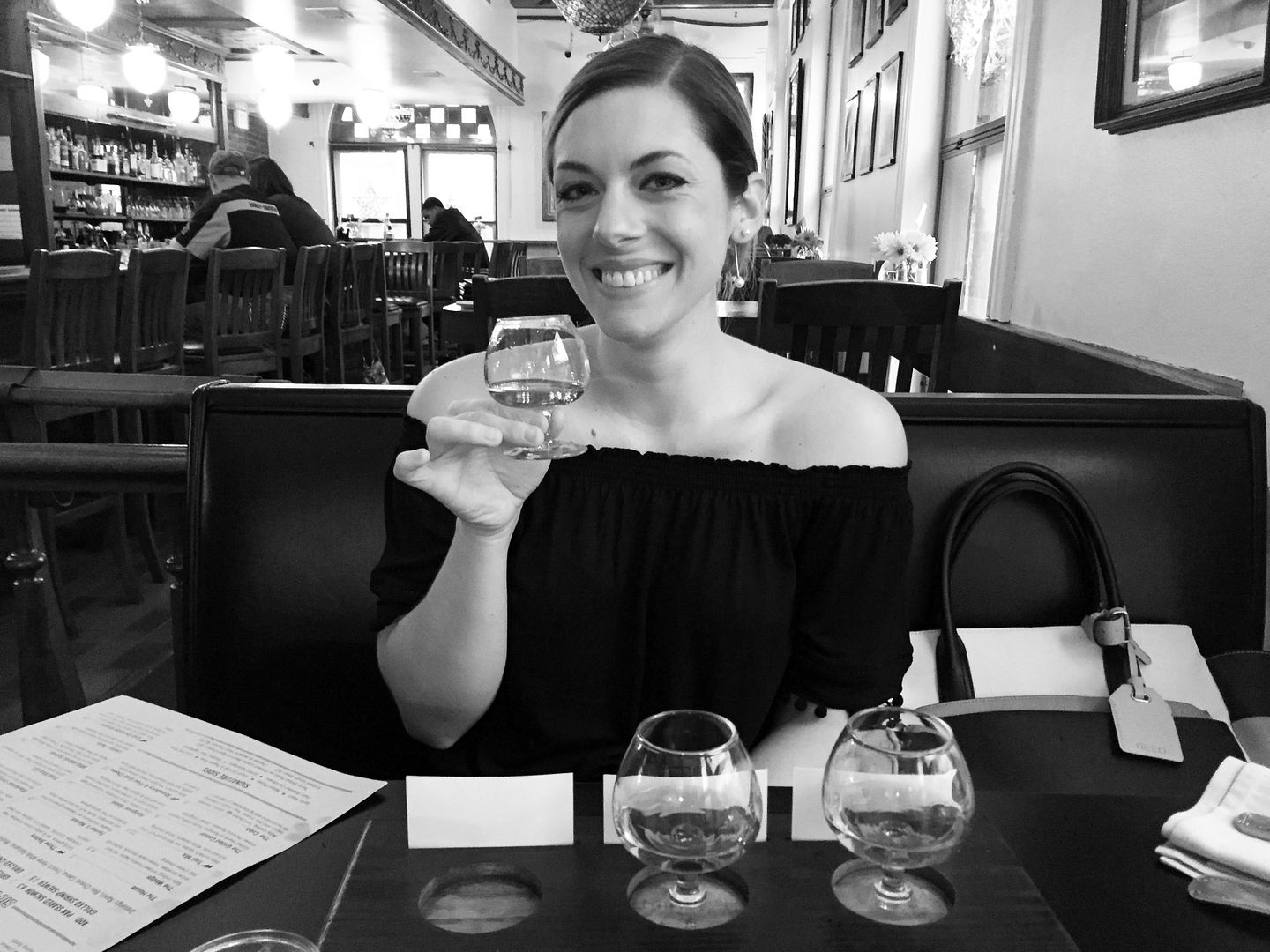 If you're not a whiskey fan, they've got tons of other fun cocktails too, as well as a full wine list. Go try it out and let us know what you think; we're certain you won't be disappointed!
Cheers!
Molly and Jodi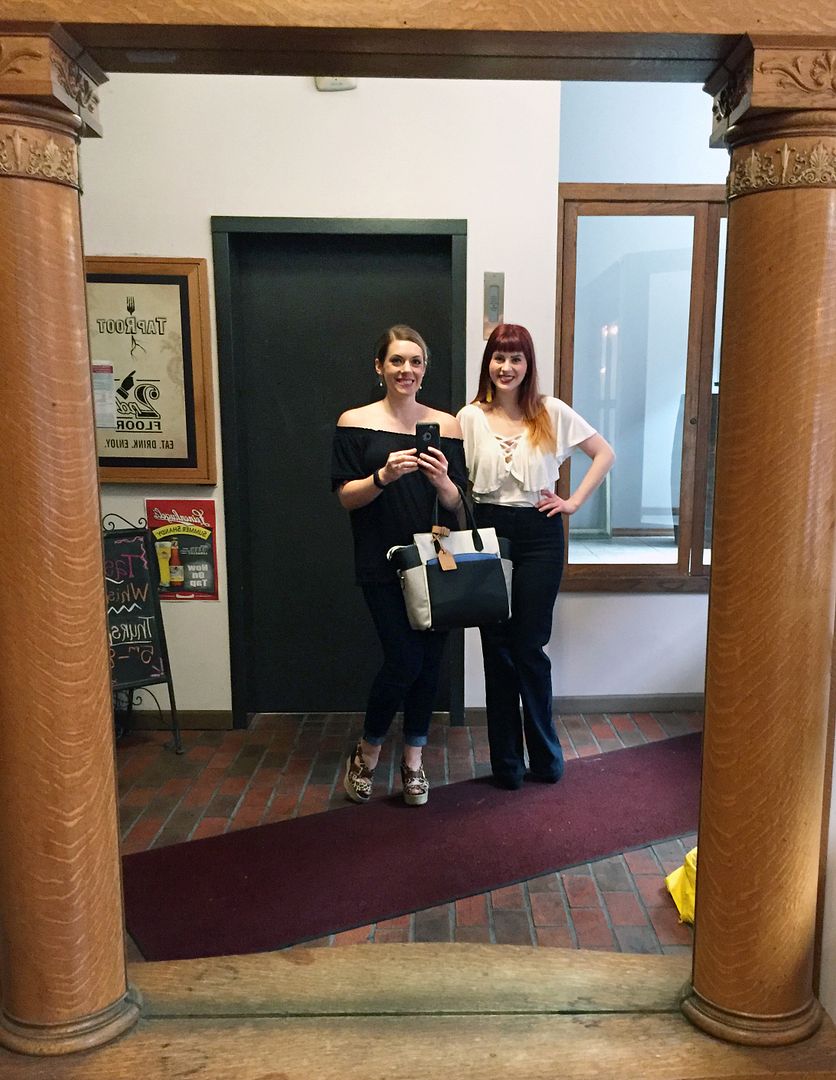 Molly's Outfit Details: Top:
SheIn
, Flares:
Forever 21
, Earrings: H&M
Jodi's Outfit Details: Off the shoulder top: H&M (
similar
), Jeans:
Rock & Republic
, Wedges:
Nine West
, Bag:
Reed