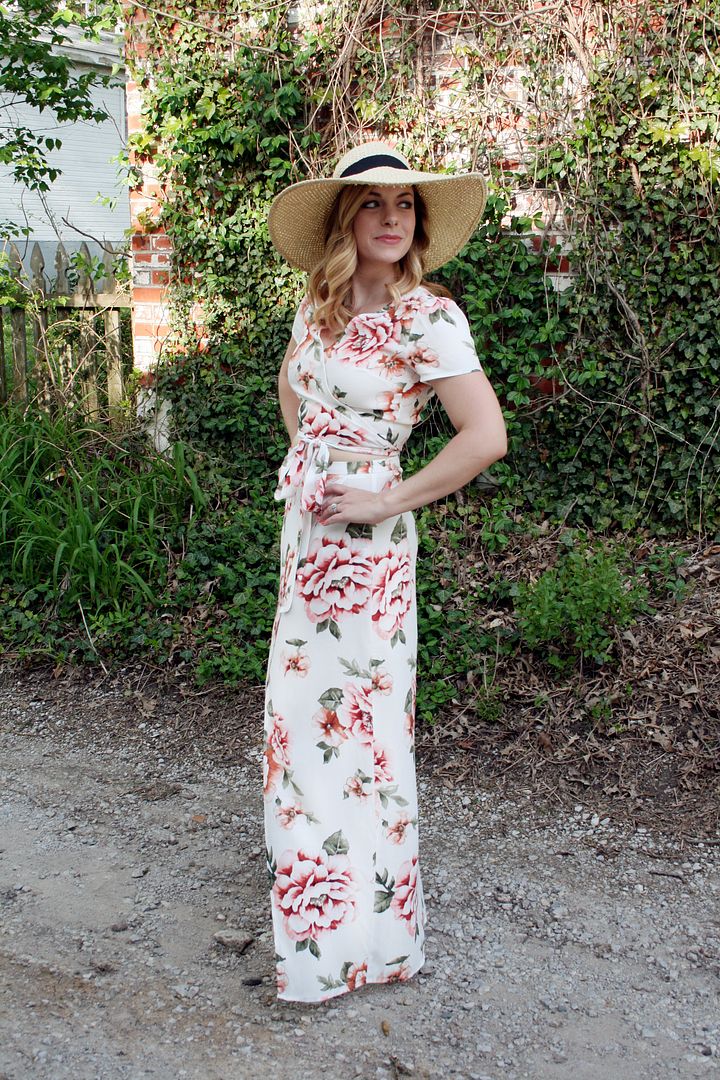 As far as personal style goes, I think I pretty much have mine down. I tend to lean toward classic pieces, most of the time with an edge, but sometimes not. There are some days when I just really feel like being as feminine as I can be. That's where outfits like this come into play.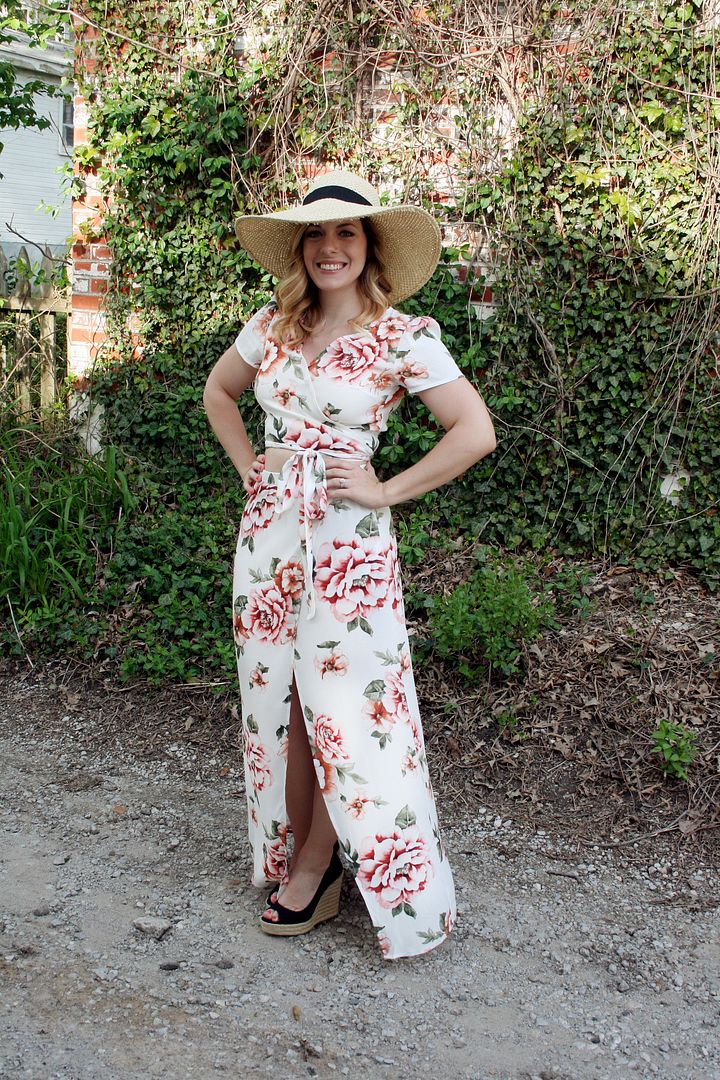 I think the floral pattern on this delicate
matching set
is perfect for a garden party. Someday, I hope to have a magnificent garden in which to have garden parties, but for now, I have to settle for the beautiful ivy covered wall in my alleyway.
I added a straw hat that matches my espadrilles to finish off this look. The hat is perfect for keeping the sun off of your face, but not so heavy that it makes you sweaty. Anyone else get sweaty from hats? Just me? Ok.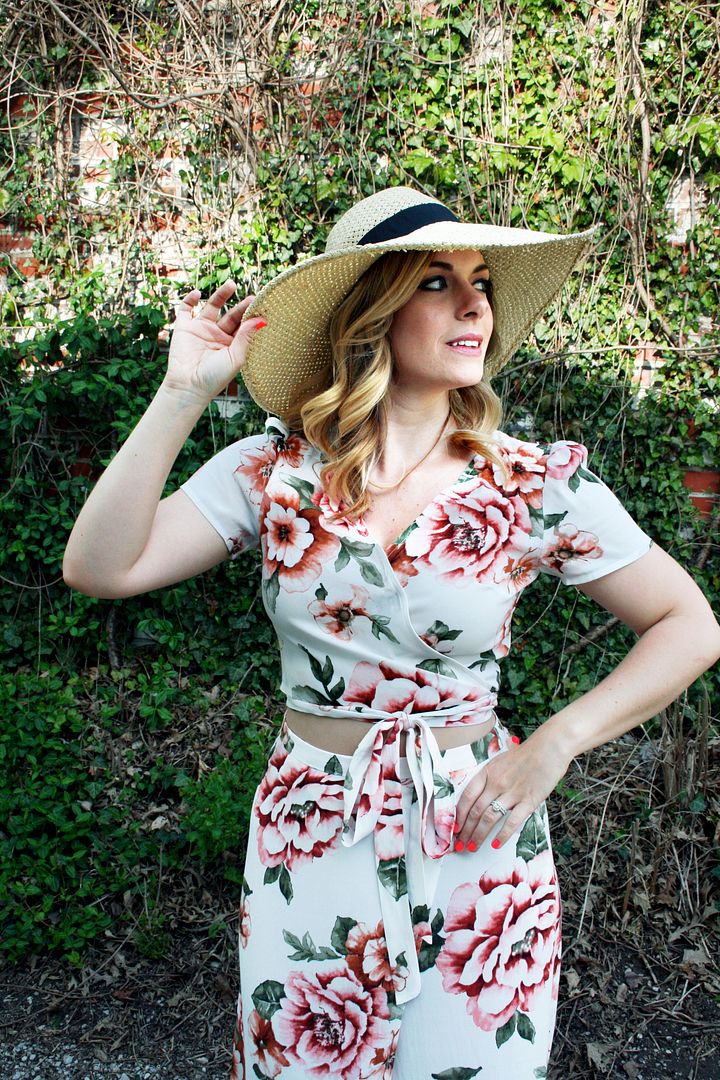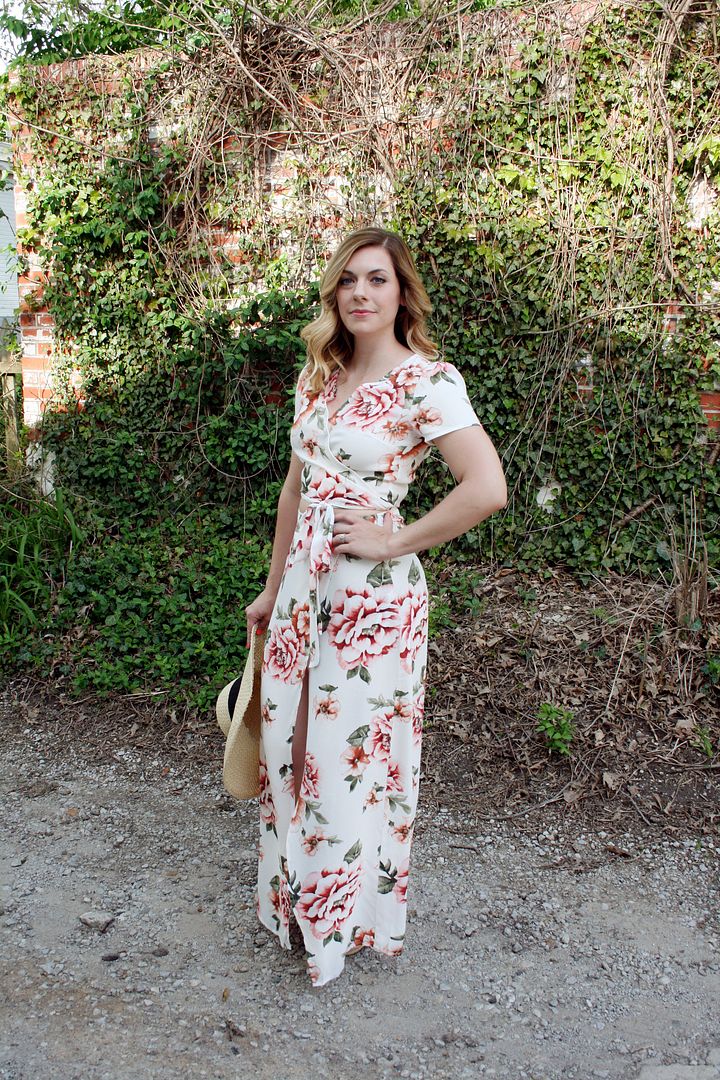 Now, who is going to invite me over for a party in their garden this spring? I'll bring the sangria!