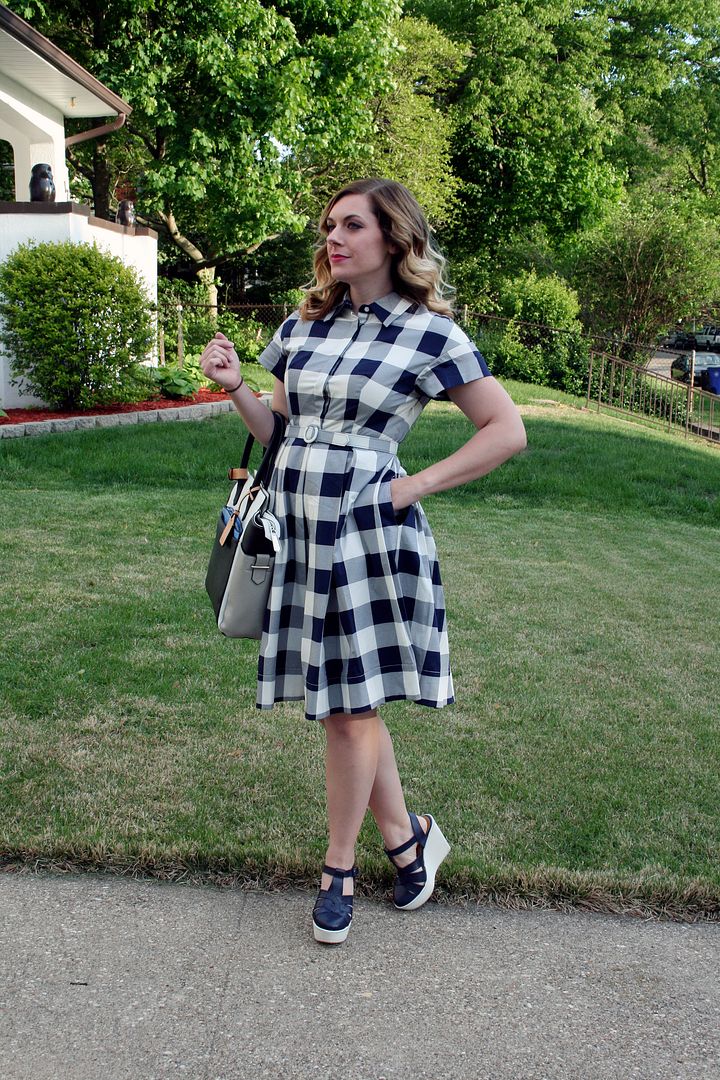 As you surely already know, we here at Mod Circus have a major thing for gingham. It's basically plaid's baby sister, so how could we not love it? Gingham means summer to me, so I like to wrap myself up in it as often as possible in the warmer months. There's something so timeless about the pattern as well. It's a perfect classic look.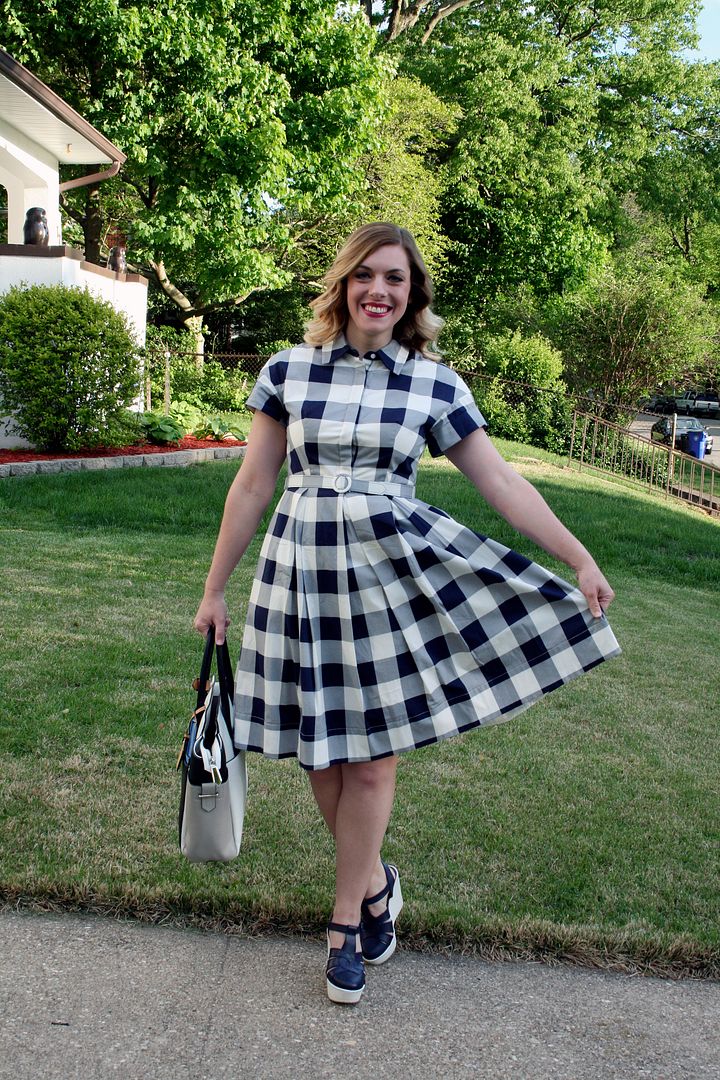 The other great thing about gingham is that it looks great on anything. Skirts, shirts, shoes, dresses, jackets, you name it, it probably looks great in a gingham version.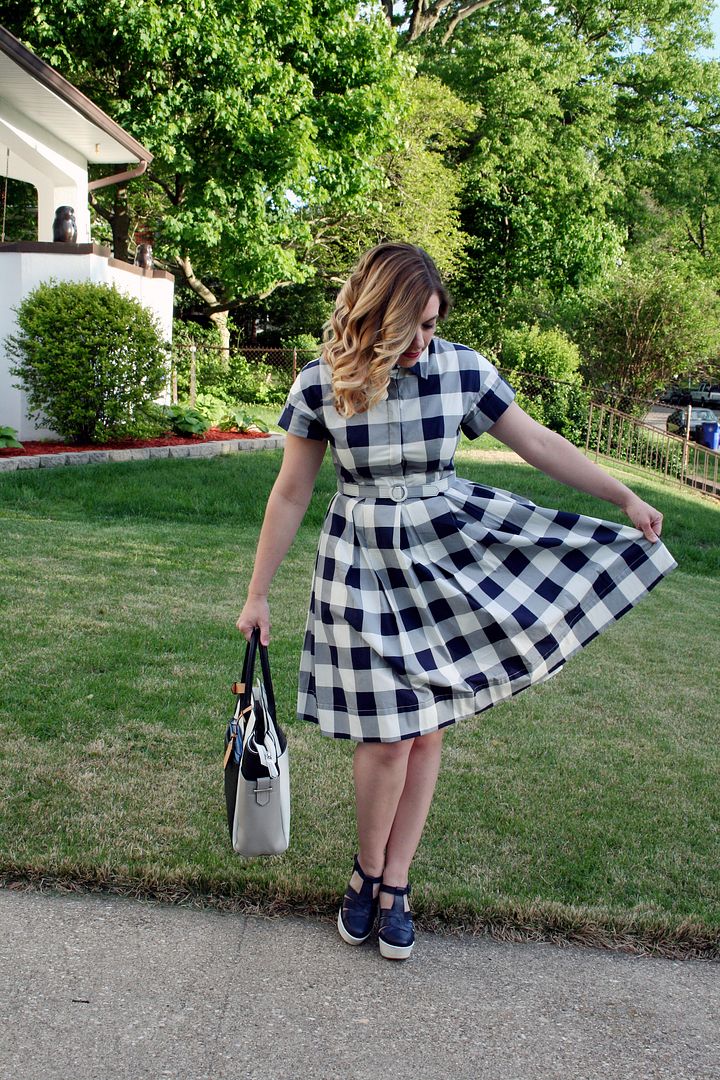 I absolutely adore Eliza J, so when I saw this navy gingham dress by the design label, I knew I had to have it. This line of clothing is super affordable and great quality, which are two things I look for when adding to my wardrobe. Plus, the dresses are some of the most flattering I've ever seen.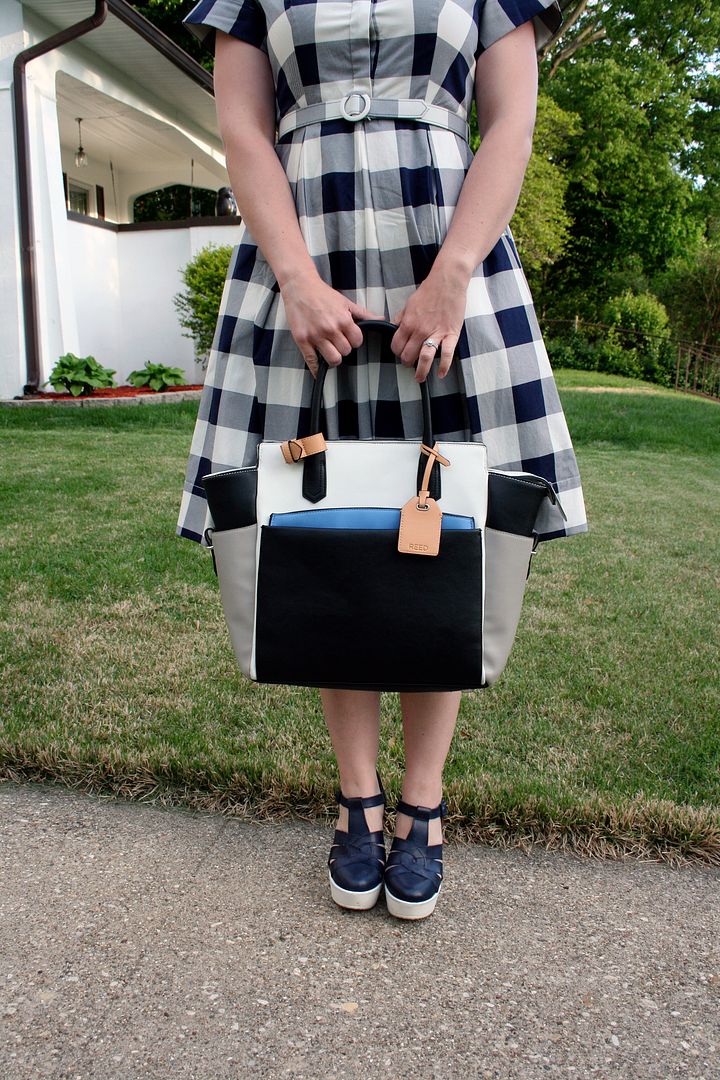 The color of this dress is even more gorgeous in person. It's a very piercing blue which contrasts nicely with the crisp white. I kept the rest of my accessories simple, so as not to distract from the dress itself.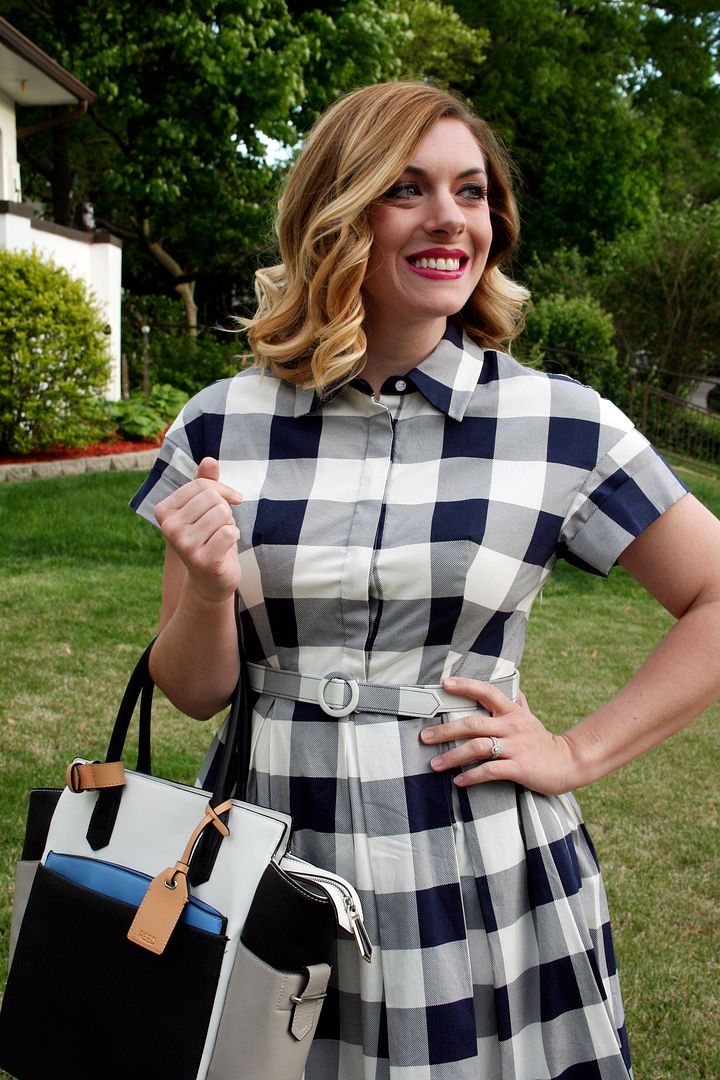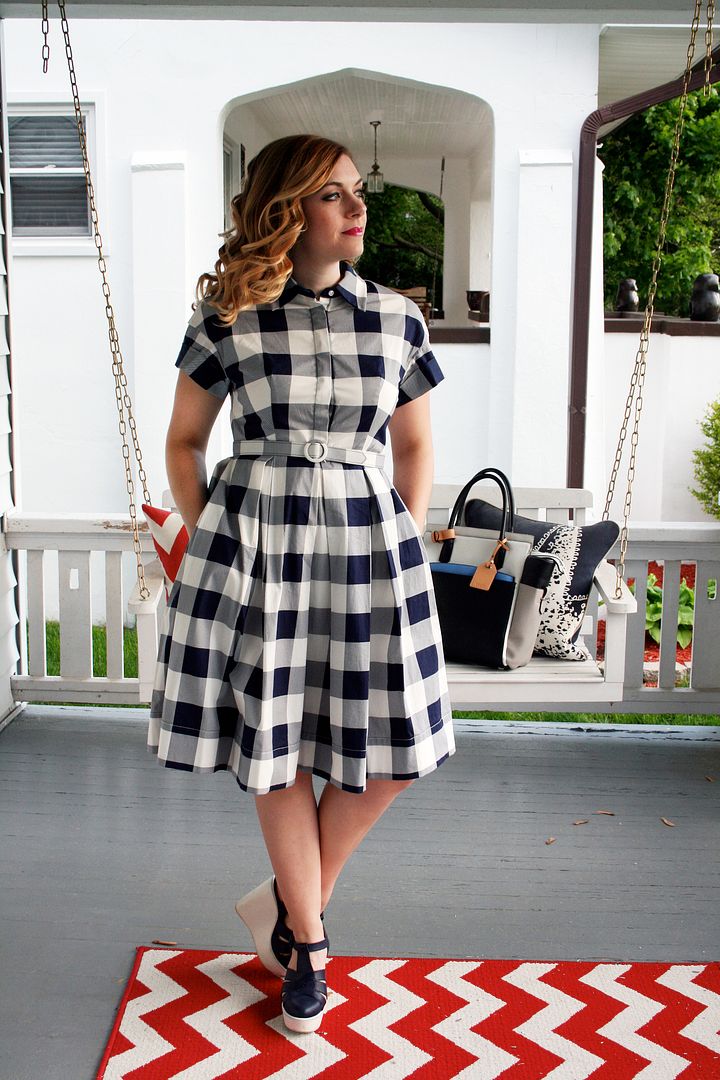 Let's get to the main purpose of this post though. I'd like to introduce you to the newest member of the Mod Circus family...Murphy!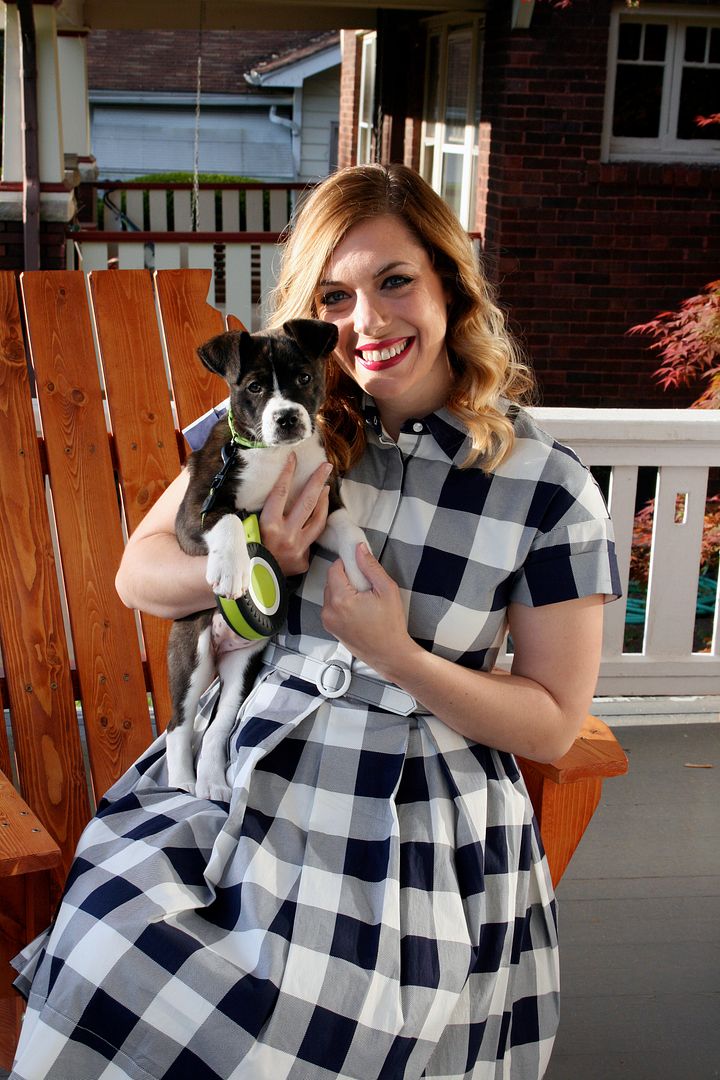 Murphy is my husband and I's new puppy. We rescued her from a local canine rescue organization about a month and a half ago and we've been completely in love ever since. She is an Australian Shepherd and Boxer mix and has the brains to prove it. She loves making friends with every creature and human she meets and really adores going on walks in the park. If you're interested in adopting a rescue pet, check out
Wish Bone Canine Rescue
in Bloomington. They were really great to work with and we highly recommend them! Now, excuse me while I go retrieve my slipper from a certain someone's puppy death grip.