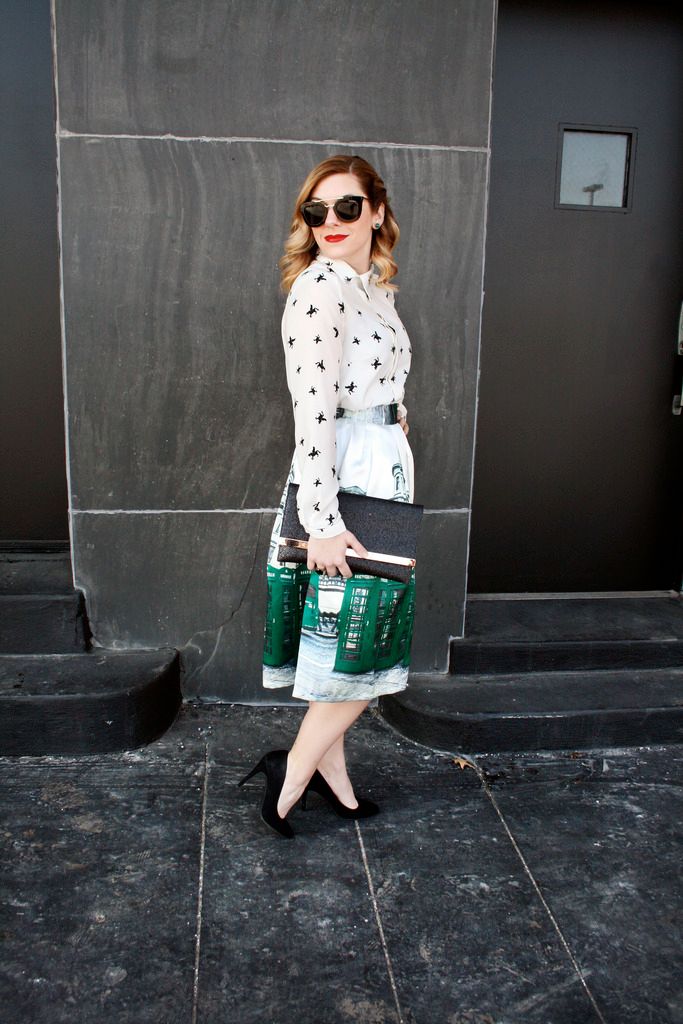 I'm a little obsessed with this outfit. It features a fun skirt AND a fun shirt. Whoa. Calm down Jodi. I know, I know. I normally only have one fun item and keep the rest of my outfit minimalistic, but I just couldn't help myself! These two pieces were basically begging me to wear them together. Kinda like wardrobe BFF's.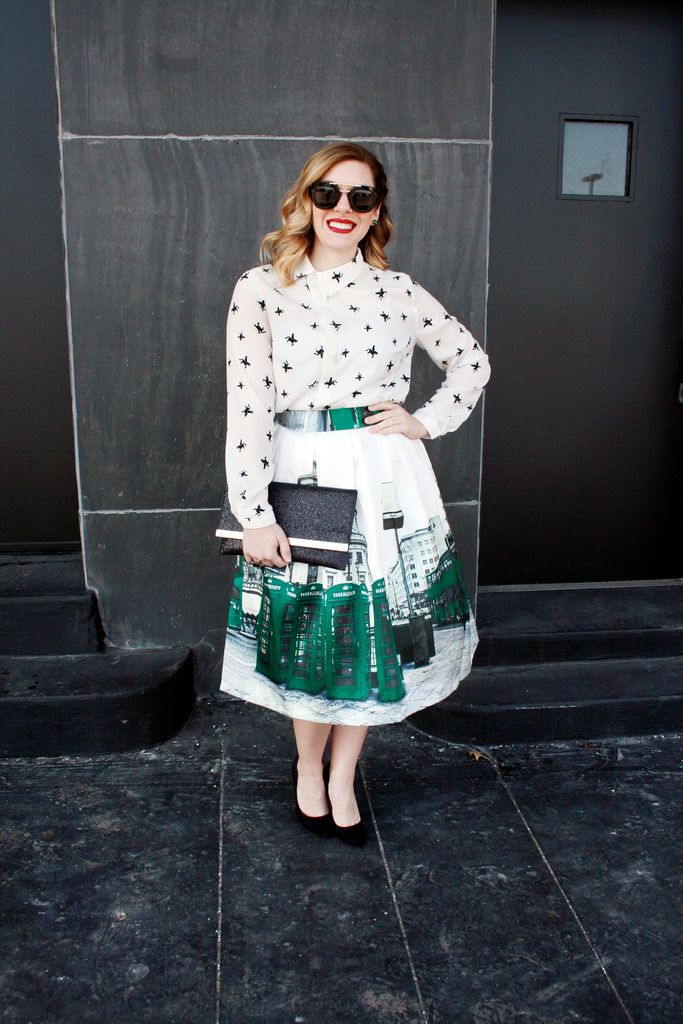 If you look closely, you will see that this skirt features a green imagining of London. Complete with green telephone booths. Sure, the real London has red telephone booths, but wouldn't it be great if they were green? Also, if you look even more closely, you will see that my shirt has tiny unicorns on it. I know! Unicorns! Plus, the collar is asymmetrical, which is really why I picked it up in the Modcloth super sale anyway.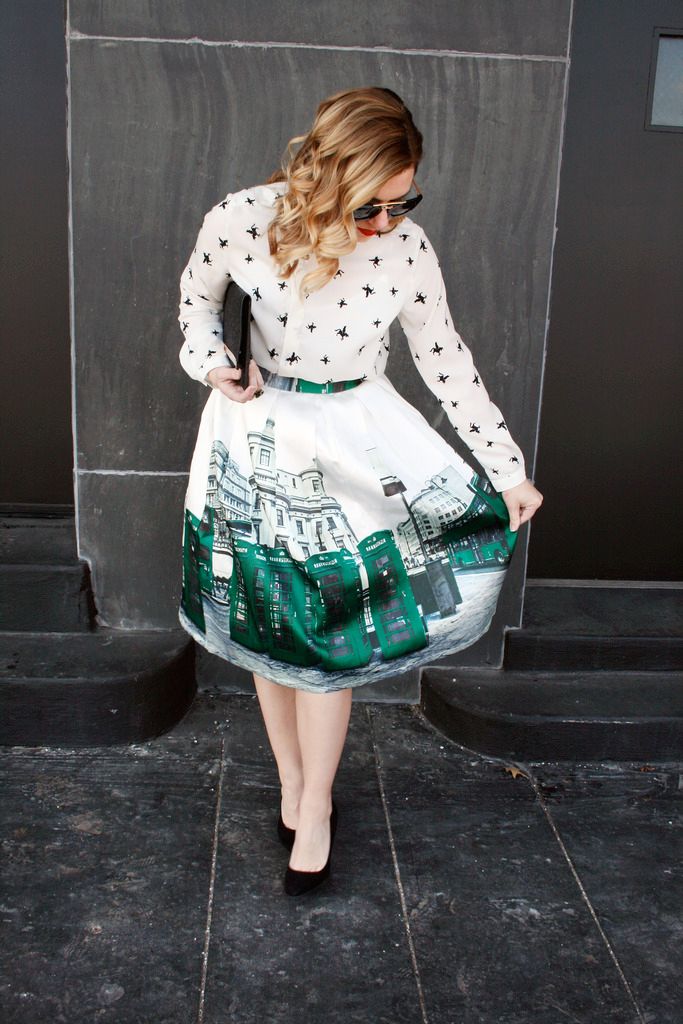 So, I know that the skirt is bold and so is the shirt, but I think it works well together, don't you? It's almost like it's so busy, it's not. Crazy right? This is outside of my normal comfort zone, but it's now one of my favorite outfits. I think spring is the perfect time of year to switch things up and get out of your comfort zone. The world is coming back to life and so should your style! Go on, give it a try and let me know how you get on.