The most important part of making this system work is the application. Rylee has done some awesome videos and tutorials about how to apply it, but we've also broken it down for you here. Let's get to it!
You have to start with a clean base, so clean your lips well with witch hazel. You can find this at any drugstore or grocery store. Next, dry off your lips with a towel or dry washcloth to make sure they're totally dry. Be sure to get inside your waterline, too.
Like totally dry. Fan them for good measure. ;) If your lips stick to your teeth, that's a good sign.
Essentially you're going to paint the color on first so it stays and then cover with a gloss, so get that color ready!
Paint the color on going only one direction, not back and forth, on your lips. This was scary for me since I'm such a lipliner perfectionist. That's why you keep that witch hazel close just in case, but I never actually needed it!
For your top lip, you can start at the center bow, just make sure you don't go back and forth over one area, always keep it going one direction, out to either side.
You'll do the color coat three times, fanning it dry in between each layer. This only takes a few seconds, don't worry. This also takes the stress off of getting the edges of that lipline perfect the first time, if you've got two chances to kind of correct it.
Once you've got those three coats on and dry, you're ready for the gloss! Gloss away, and you're set! The key now is to gloss throughout the day to keep your lips hydrated. I did this a few times: before and after meals and maybe once or twice more. But, the color underneath doesn't move, so you don't need a mirror or anything, and it takes like 2 seconds to reapply it every time.
We've rounded up some of Molly's own ridiculous selfies below to show how this stuff stays on all day. She tested it out for the first time on a dance trip with lots activities, performances, costume changes, and eating scheduled all day, so it was a pretty rigorous test.
Top left to bottom right these are: 8 AM, right after applying / 2:15 PM after eating breakfast and lunch (don't mind the dance costume collar there, haha) / 9 PM after dinner and dancing / 10:45 PM after a few glasses of red wine and soaking in a hot tub.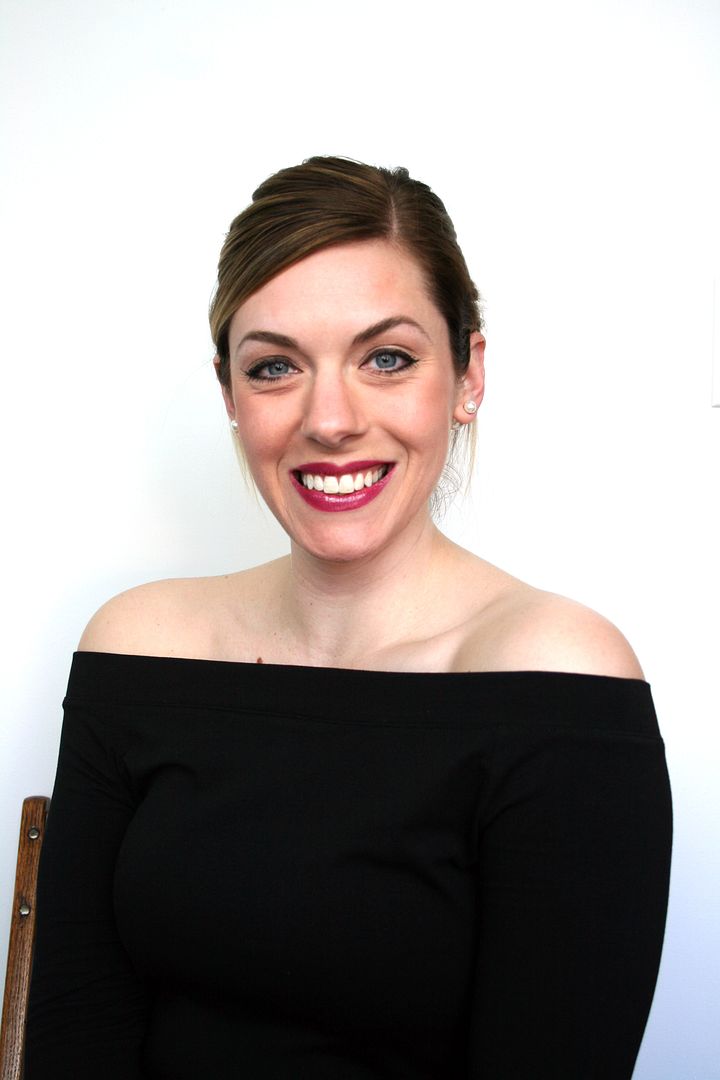 One of the most amazing parts about using this (besides all day lip color you never have to reapply or even look at again) is that you're not leaving lipstick traces like you typically would. Not on napkins, or glasses, or tissues. That gloss is the only thing that comes off even if you plant a kiss on someone. The photos above show Jodi's lip color at the beginning of the day and then at the end, after a full day of wear! That includes breakfast, lunch, the gym, dinner and drinking lots of water throughout the day.