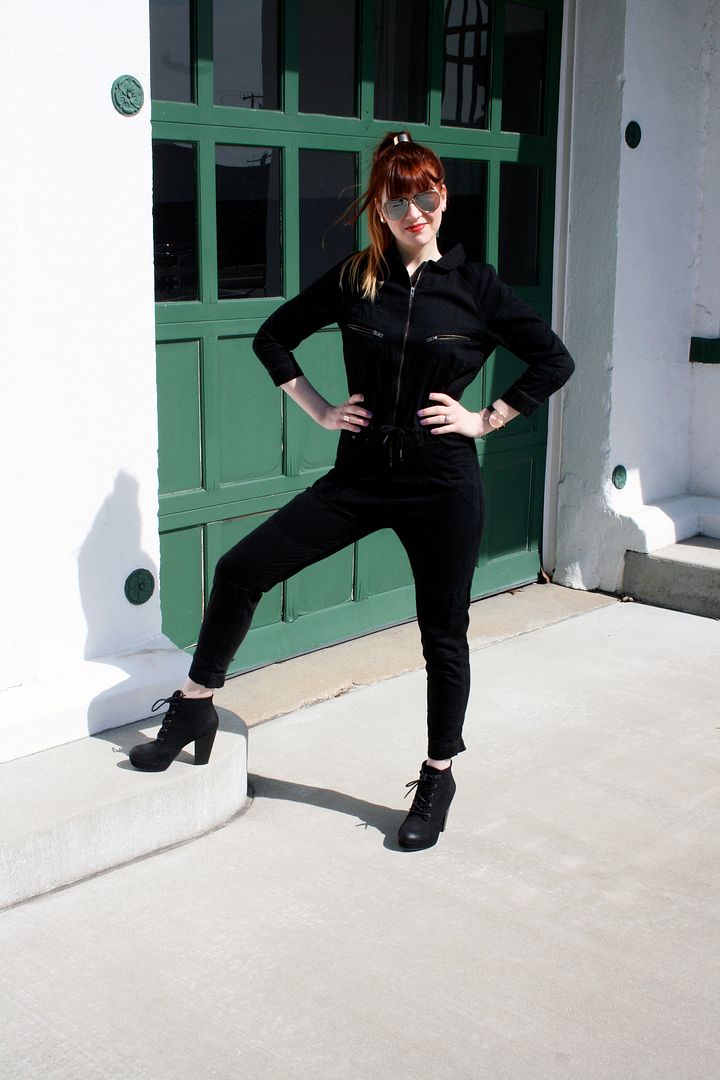 When I saw this black denim jumpsuit, I couldn't pass up just trying it on. To my disbelief, it fit like a glove, so it obviously had to come home with me. This was in large part that it was on the clearance rack for $10 and also that it's part of the H&M Conscious line, both big points. It's a casual and edgy take on a fancy jumpsuit that would be perfect for drinks or dinner when paired with a chunky platform or strappy heel.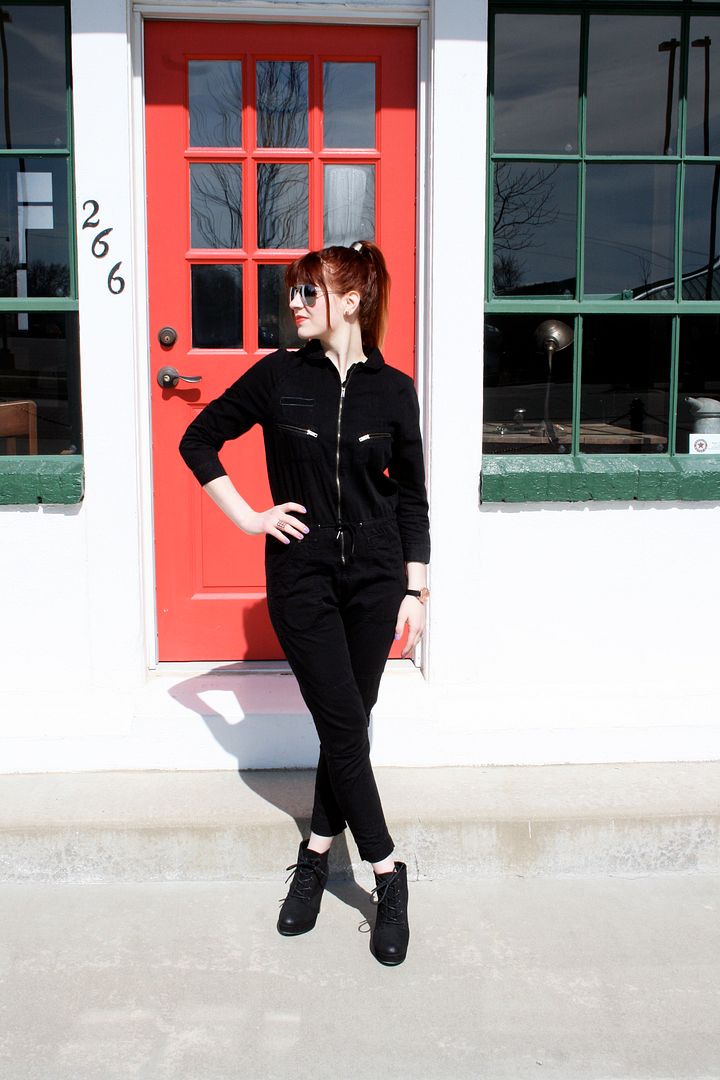 When searching for a location to snap these photos, the
Restored 1930s Texaco Station
near our downtown came to mind because of the mechanic-chic vibe I already had going on. Not long ago, the station was in disrepair until a local entrepreneur bought it and beautifully restored it. It really looks amazing now, as you can see. Learn more about the history and renovations
here
.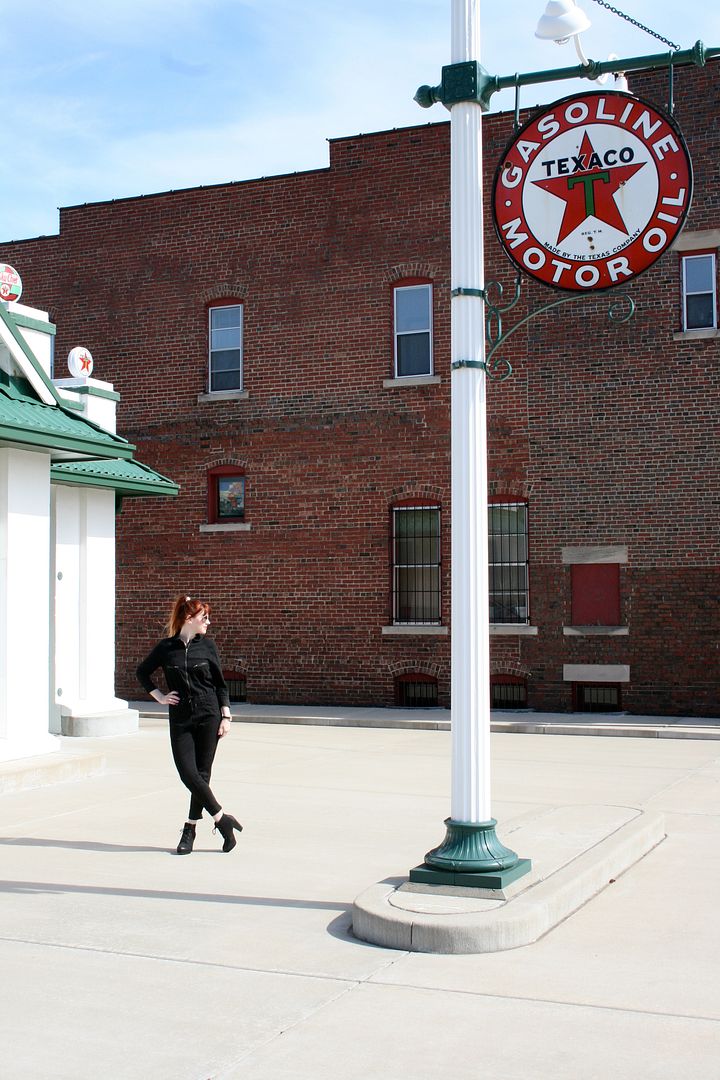 In this outfit, I really tried to marry masculine and feminine, even the collar is a scalloped Peter Pan style, which helped set the tone for the look. To play up the mechanic-chic vibe, platform booties stayed with the theme, but really gave the outfit some drama.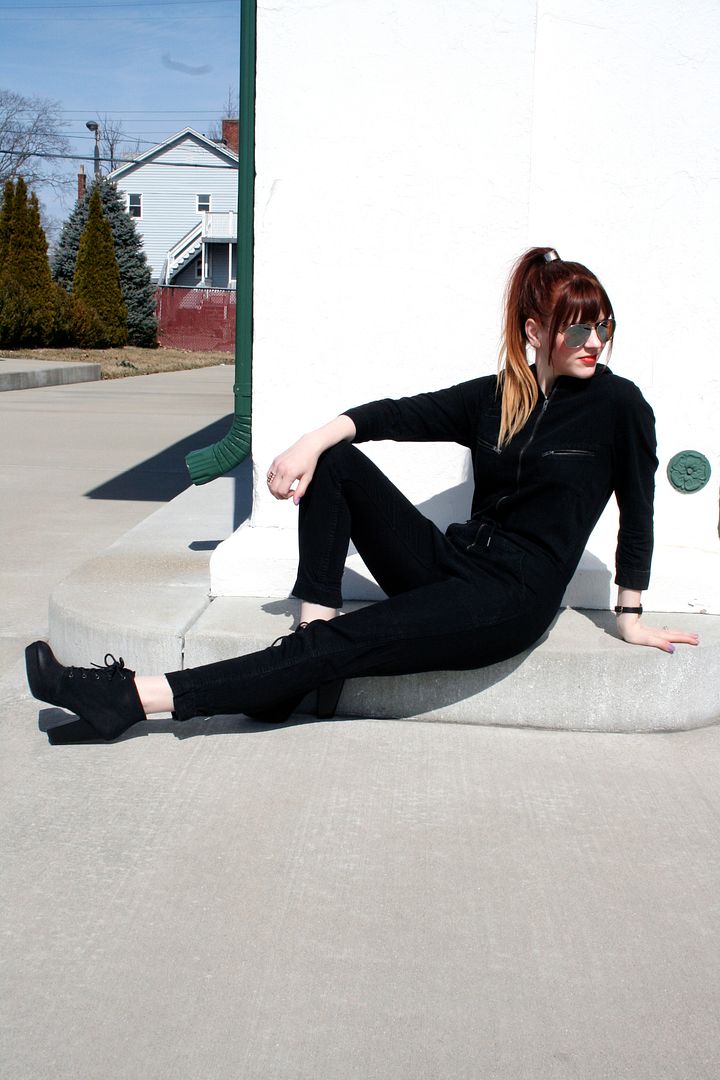 A high pony with a hair cuff helped make the look sleek and modern. A warm metal cage ring, earrings, and watch helped reinforce the structured elements and added more shiny metal reminiscent of newly restored automobiles.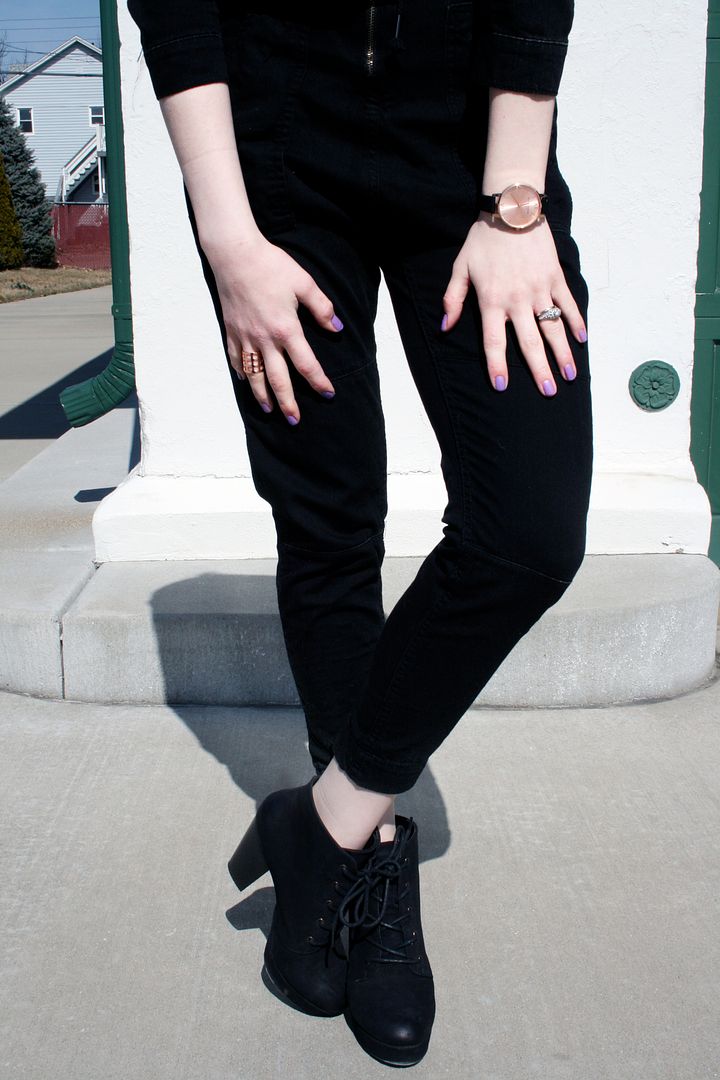 As a final touch, I added an item I designed at the product design company I work for. It's a sort of adult merit badge that reads "selfie expert"-which I thought was fitting. It's actually a magnet, and you can find it in other phrases and designs I made like "classy drunk" and "living the dream." You can buy them
here
.
Oh, and, aviator shades because obviously.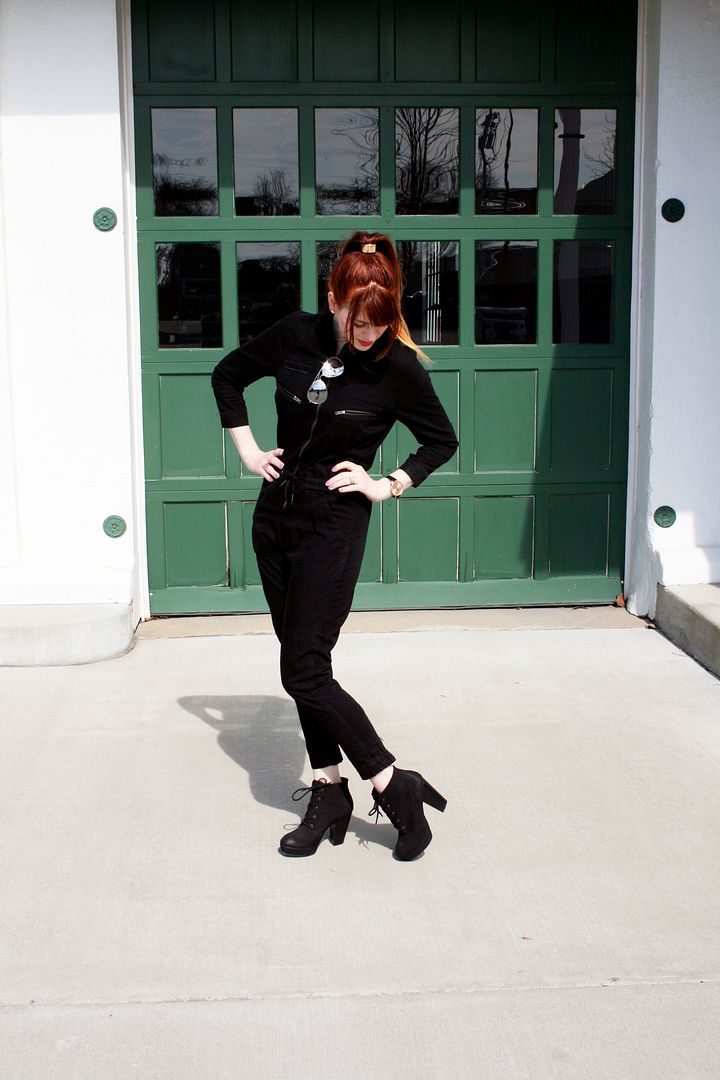 Would you try out a mechanic-chic look? Or do you have any other suggestions for how to style this jumpsuit? I'm definitely open to suggestions!
-Molly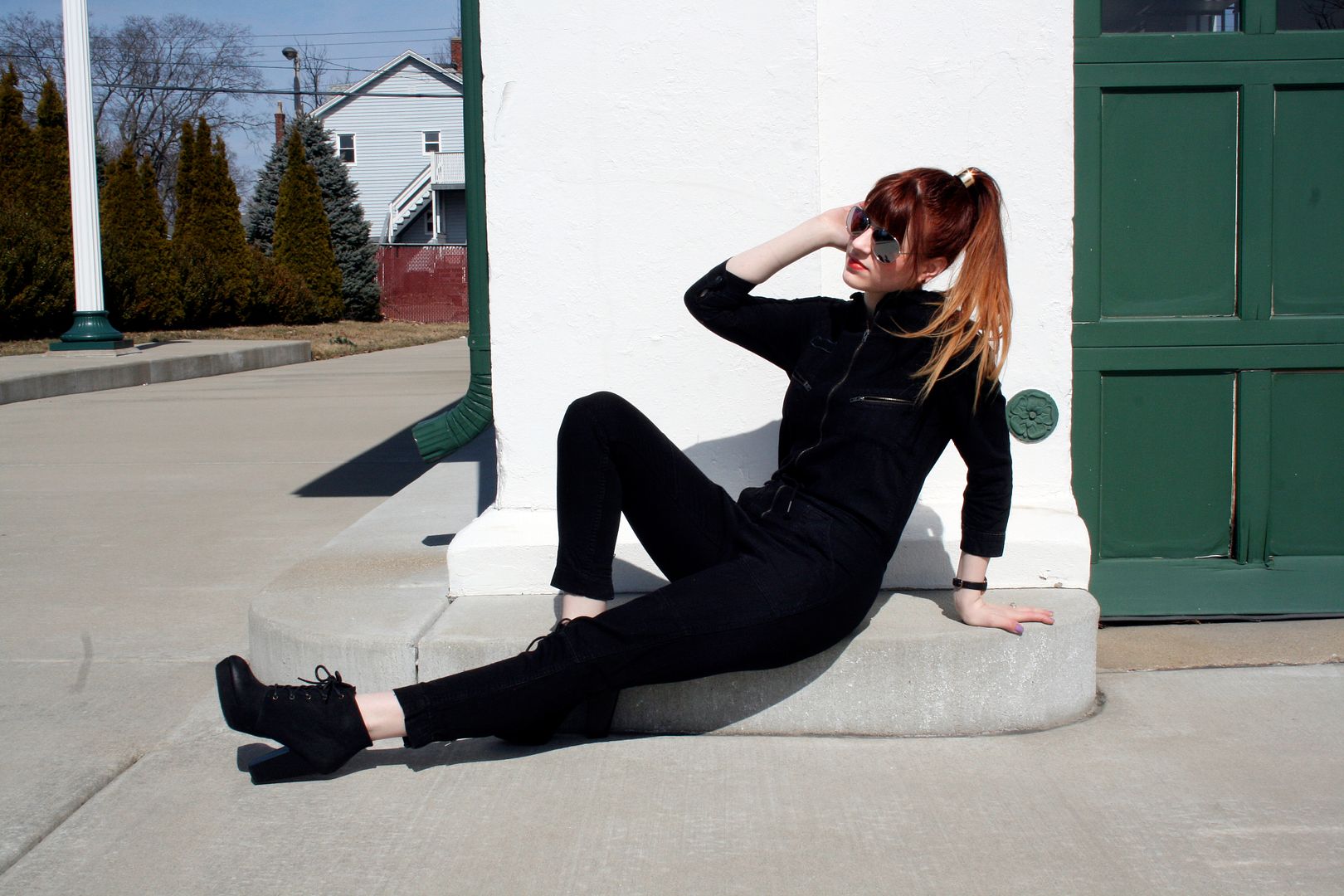 Outfit Details: Jumpsuit: H&M (
similar
), Hair cuff: H&M, Platform Booties: Target (
similar
), Watch:
Modcloth
, Ring: H&M, Selfie Expert Patch Magnet:
Design Ideas