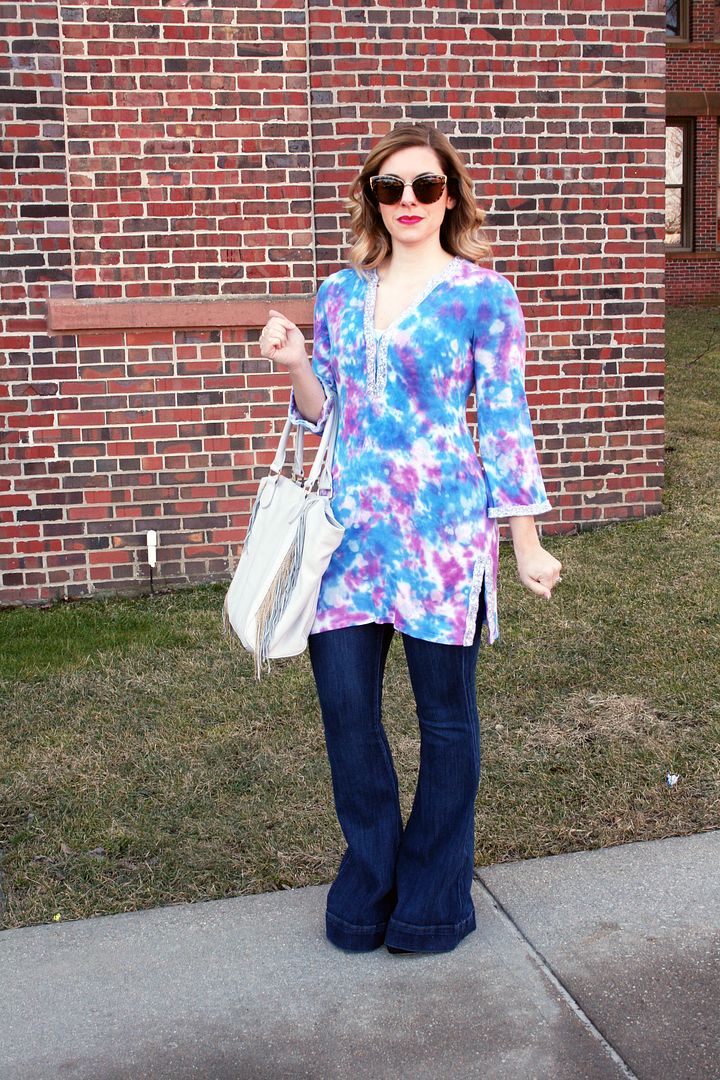 I've loved tie-dye since I was a child. Something about the swirling colors just really speaks to me. I used to steal my aunt's tie-dyed Grateful Dead shirts to wear in middle school (I'm sure she was on to me) because I just couldn't get enough, plus I wanted to be just like her and that meant dressing like her too. These days, while I do own my own Grateful Dead t-shirts, I've also learned to incorporate that love of tie-dye into my wardrobe in a different way, for those days when you want to wear more than a t-shirt.
I'm not going to lie, I've actually had this tunic for several years now. While I don't get the opportunity to wear it much, I've still kept it around because I think it's just too beautiful to part with. Also, I might have a slight tendency to hoard.
I was never really sure what to wear it with before now. I've worn it with leggings and skinny jeans, but those pairings always just seemed kind of meh. Luckily, flared jeans have come back into style and I have been able to wear this tunic as it always should have been worn, like a true 70's statement piece.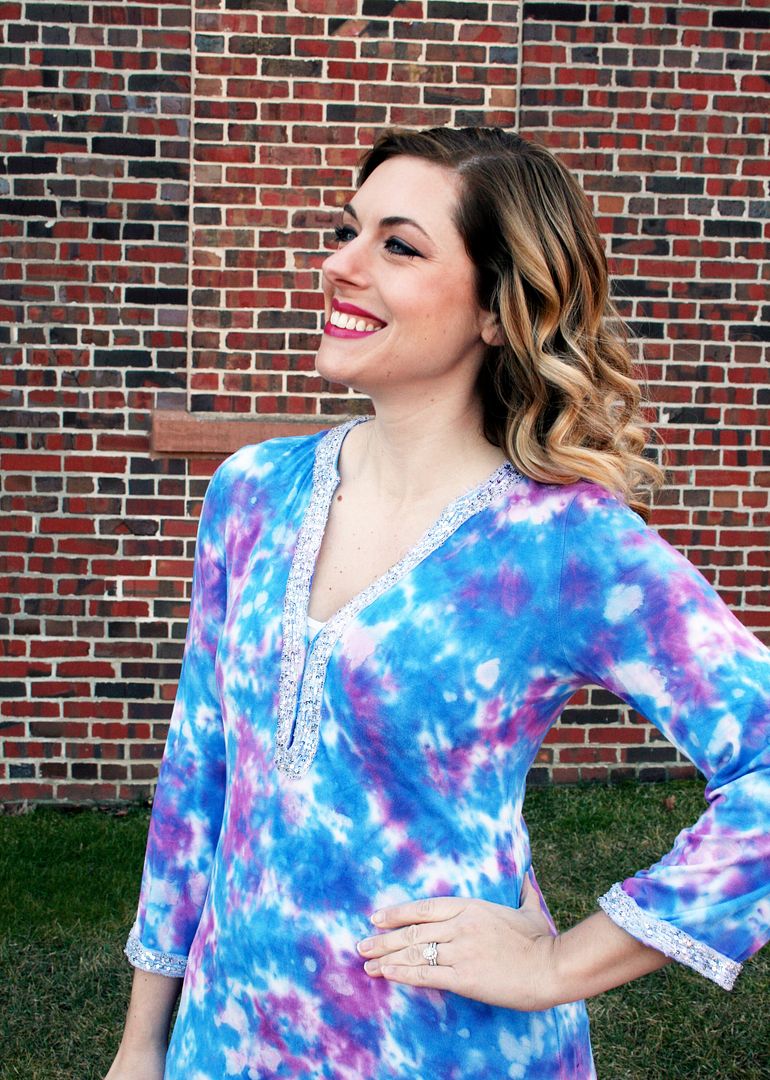 Since the sleeves and neckline are bedazzled with tiny rhinestones, I kept my jewelry and the rest of the accessories minimal.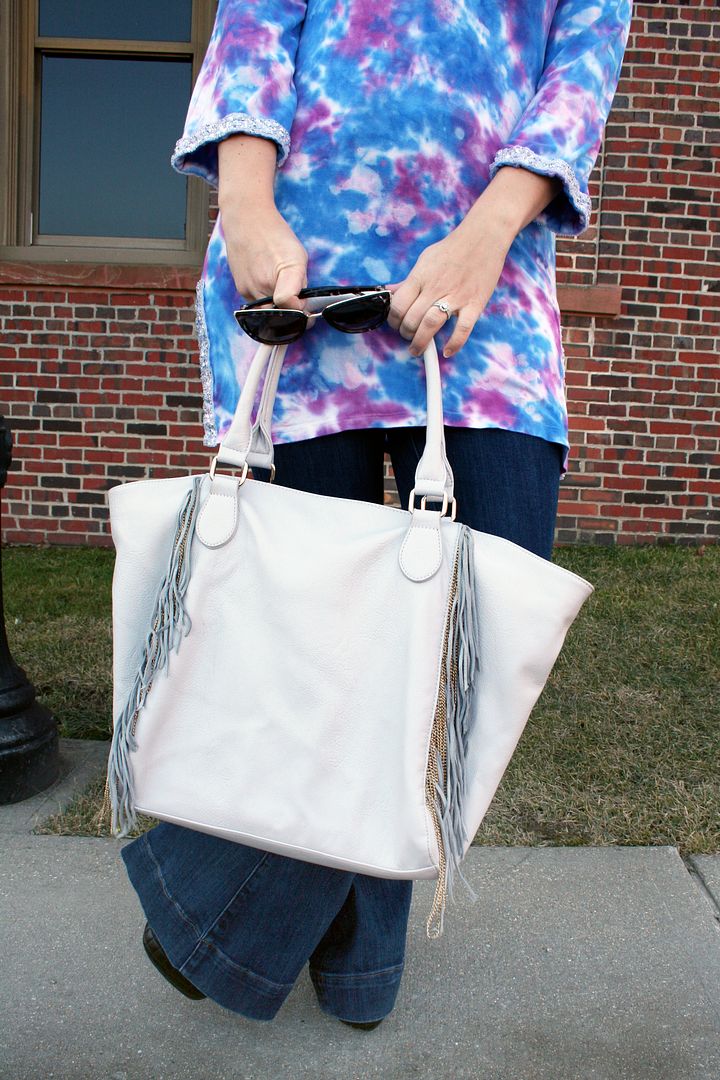 I couldn't help adding this pale lavender bag with fringe though. Fringe and tie-dye just go together, like peanut butter and jelly. I also went with a bright pink lip to bring out the pink in the top. All together, I'd say this is a perfect look for welcoming spring with open arms! Kinda makes you want to go frolic in a field, doesn't it? Excuse me while I go make a flower crown.
-Jodi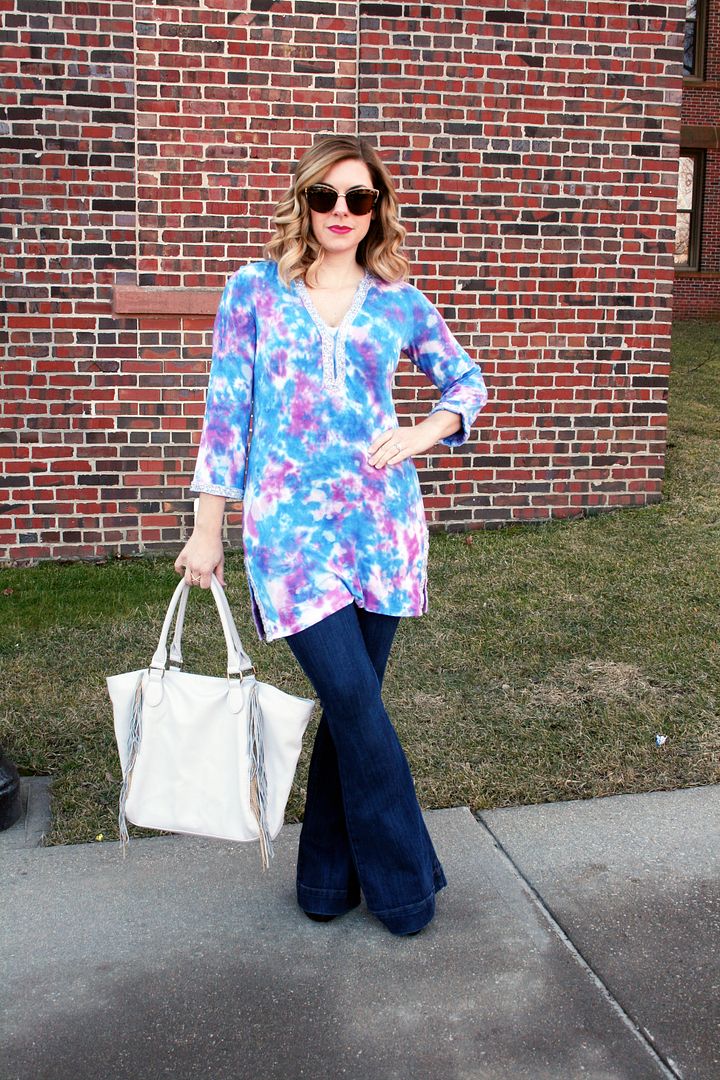 Outfit details: Tunic: I.N.C., Flares: Express, Bag: Izzy & Ali, Sunglasses:
Modcloth