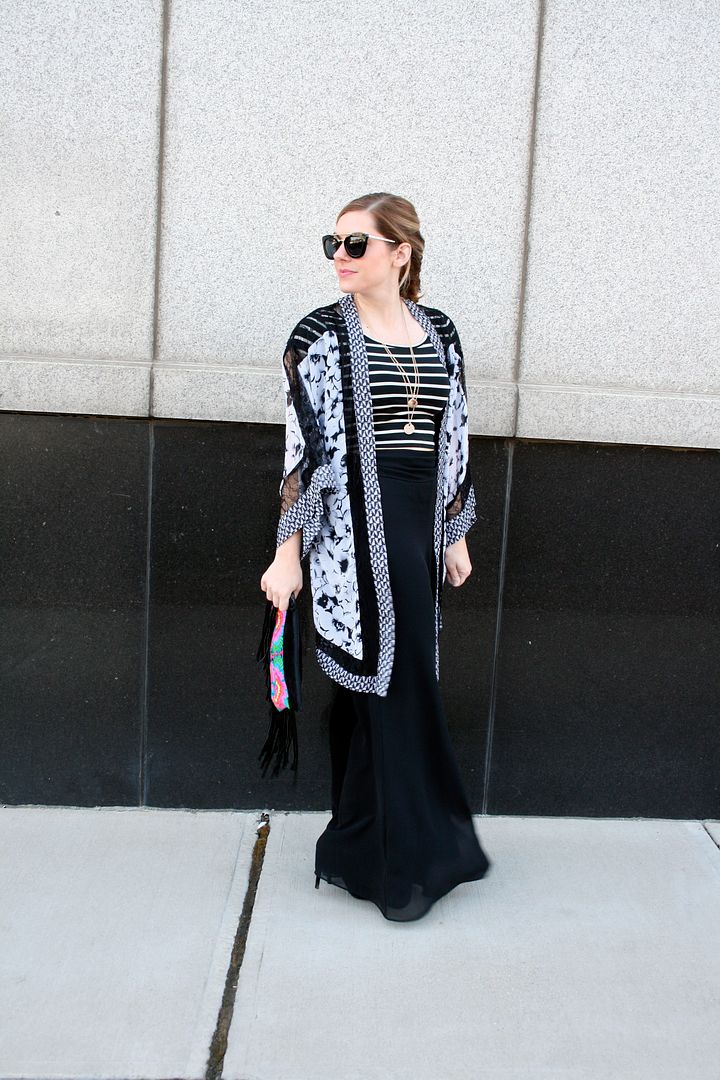 Spring is great and all, but it sure can be hard to dress for the season sometimes with the sudden fluctuations in temperature. Plus, the wind, oh the wind. Beware the circle skirt on a gusty day. It's a great time of year for experimenting with interesting combinations of pieces though.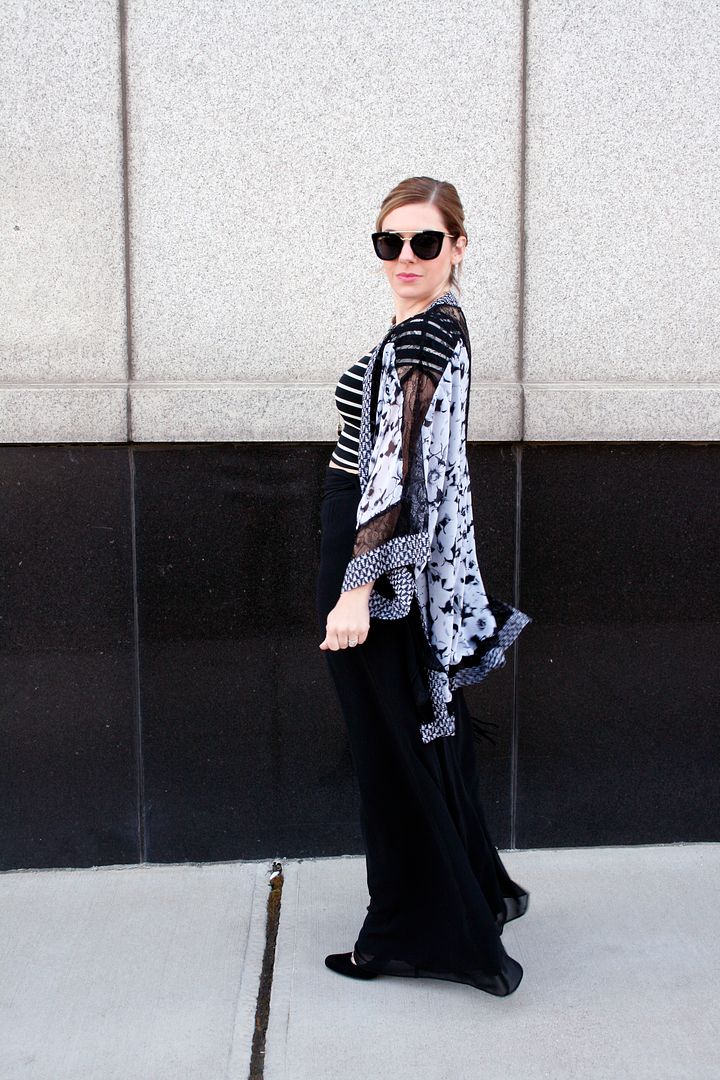 Flowy separates are how I decided to experiment for this post. The material of this kimono and these palazzo pants is enough to cover exposed skin, but light enough not to stifle you when the sun decides to shine and chase the chill in the air away. Plus, they flutter like a dream in the breeze.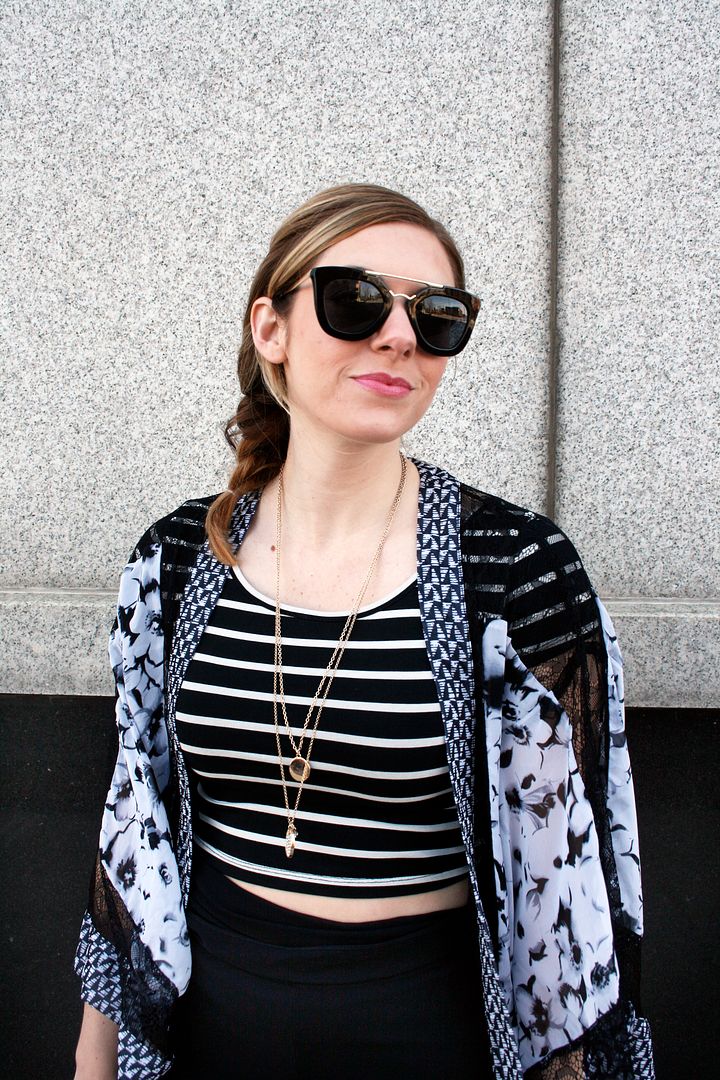 I paired the kimono and pants with a striped crop top to balance out the proportions while not adding too much extra bulk to the whole look. I also kept my hair simple with a french braid. Very art teacher chic, no?
-Jodi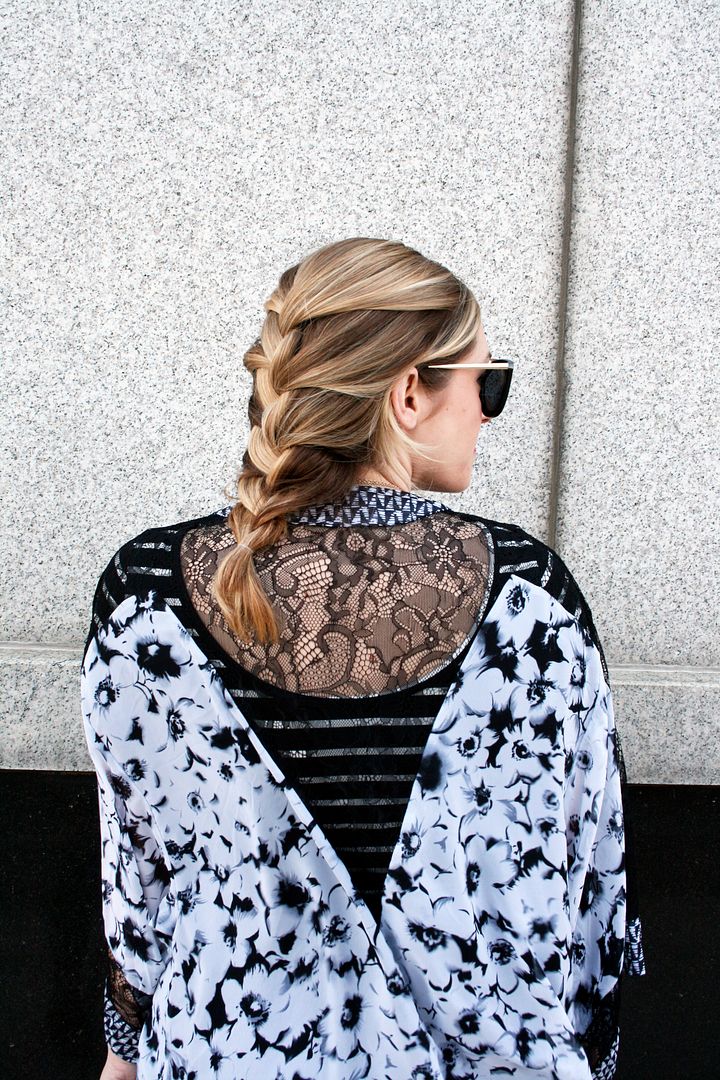 Outfit details: Kimono: Von Maur, Palazzo pants: Gift, Crop top; Target