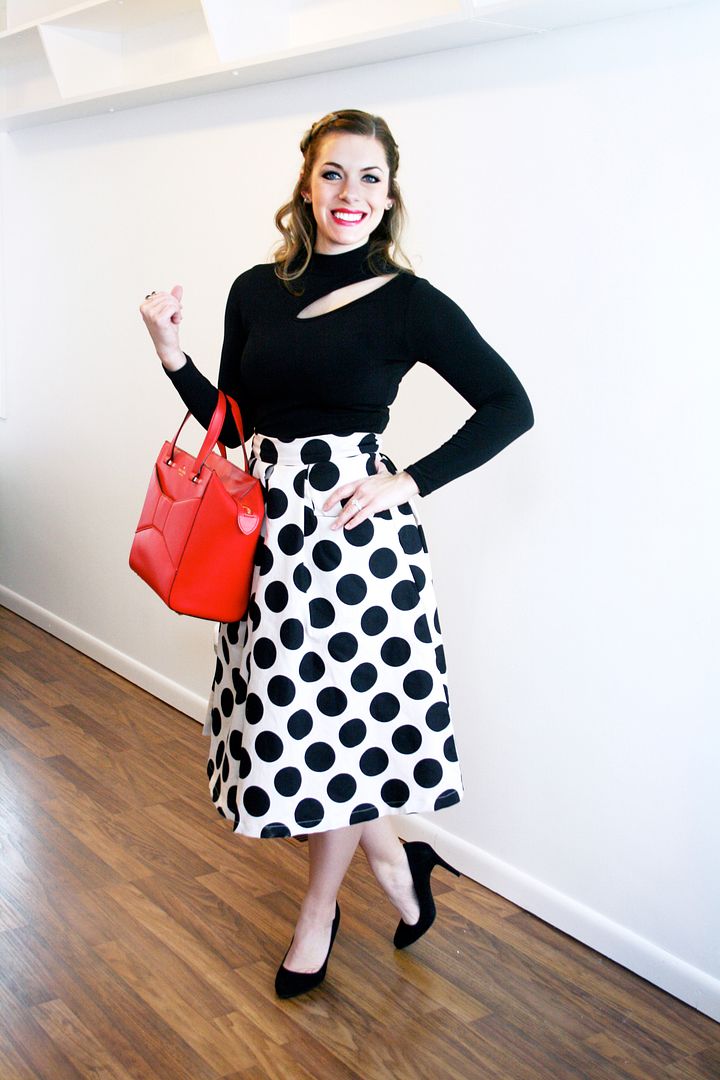 Polka dots are always "in" no matter the season, time or occasion. Sometimes, they are more in style than other times, but generally, no one is going to look at you funny if you walk into a room wearing a spotted pattern. Given the size (and color) of the dots themselves, they can be overwhelming or a nice accent. In this case, I went with a bold polka dot pattern on this midi skirt, so naturally, I kept everything else dialed down.
I received this skirt as a Christmas gift, but it was on my wishlist for a while. It's from Modcloth, and like most everything else there, it's a great addition to my wardrobe. It's hard to tell from these pictures, but the fabric of the skirt itself has an almost iridescent quality to it. It's very subtle, but really elevates the whole piece. Plus, it has pockets! We all know how I feel about pockets.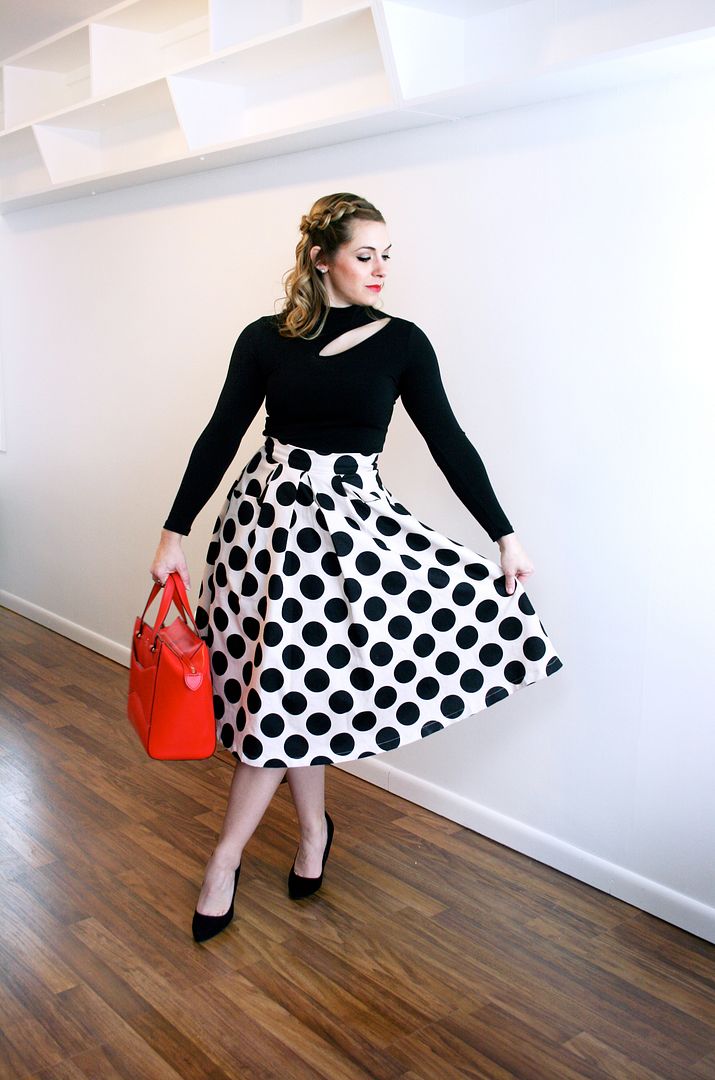 To keep the whole look from being too precious, I chose a top with a little avant garde flair to it. I've worn this top multiple times and multiple ways. It's a great basic piece to have in my arsenal, especially in the colder months when I want a little something extra, but also want to cover my entire body from head to toe. I also added a couple of bright pops of red with this beautiful Kate Spade Beau bag and a bright lip. Dots and bows? How femme of me!
Outfit details: Skirt: Modcloth (
similar
), Top: Modcloth, Bag: Kate Spade, Heels: Lauren Conrad
Hair tutorial can be found
here
.