As I've mentioned before, I have strong ties to my Celtic roots. I met my husband through participating in our local Celtic society, I got engaged in Ireland,
my wedding
was one huge Scottish and Irish celebration, and Molly and I both enjoy Celtic dancing. I primarily do Scottish dancing now, but I started Irish dancing when I was in middle school and even taught it for a few years while in college, so it will always be near and dear to my heart. My grandparents and the rest of my family really enjoy celebrating our Irish heritage and we've recently started researching our Scottish heritage as well.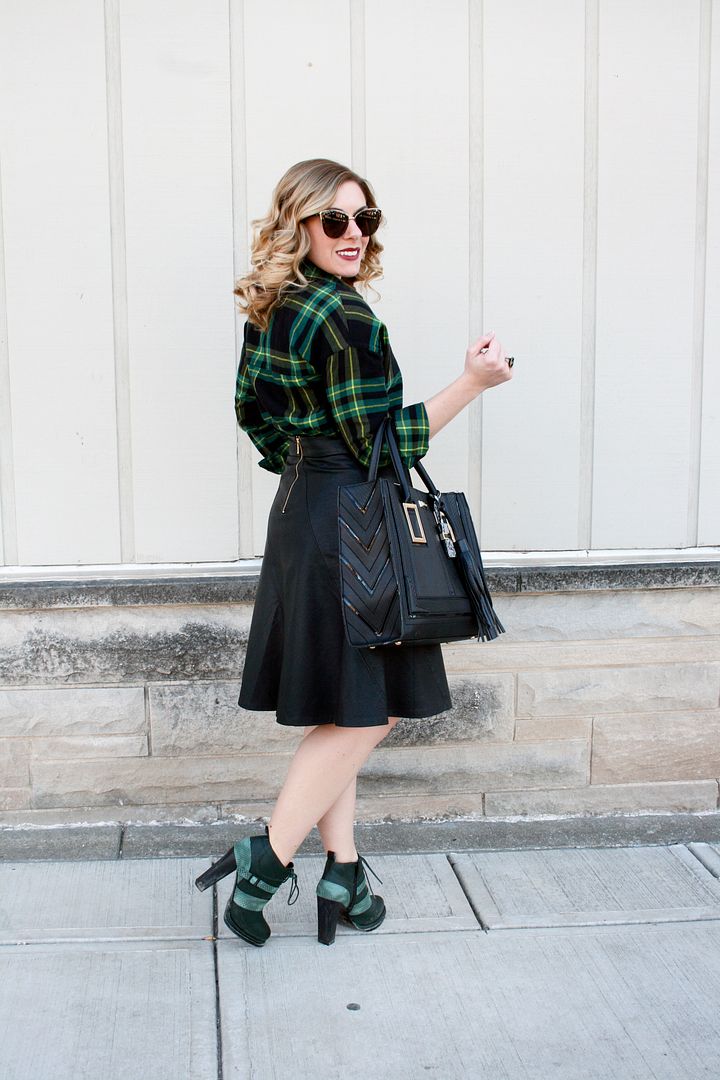 Given all of that, to say we enjoy celebrating St. Patrick's Day is a bit of an understatement. Sure it's an Irish holiday, but around here we like to mix it all together for one big happy Celtic celebration. We actually celebrate the entire month, rather than just the day. My husband, mom and cousin are in a Scottish bagpipe band, along with my father-in-law and stepmother-in-law, so we spend most of our time around this special day in parades and performing around our community and the surrounding area.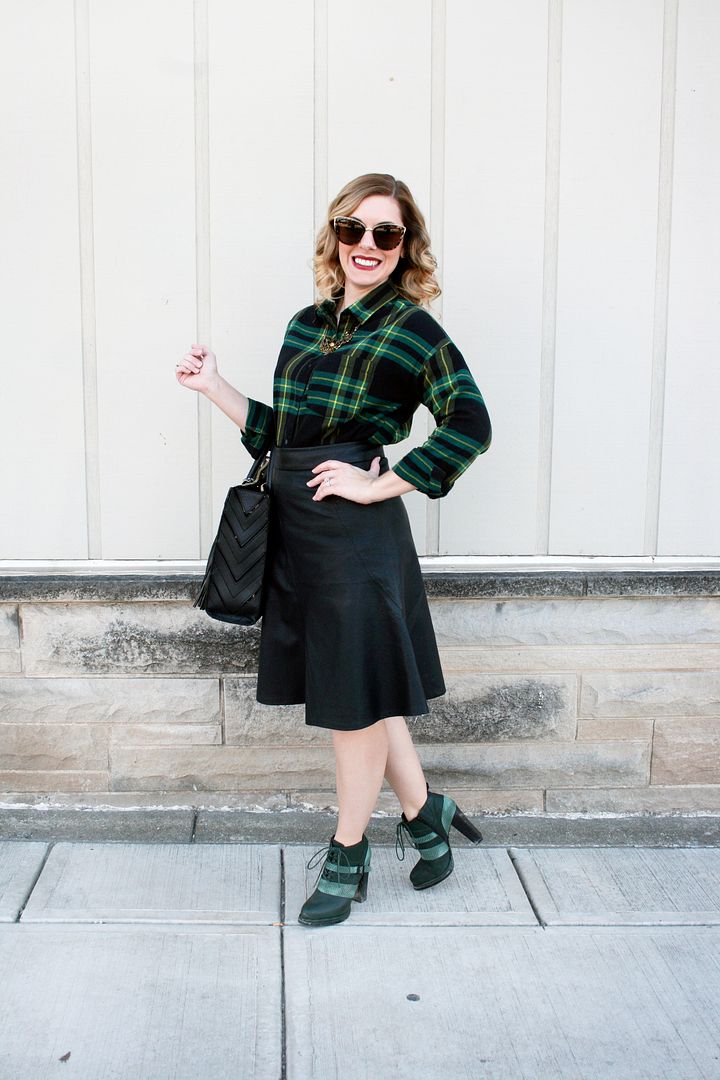 However, I still have to go to work in between all that celebrating. Since I can't wear a kilt or a sparkly dance outfit to work, I like to incorporate a little green into my outfit to be extra festive (and you know how Molly and I like to be festive!). For this look I incorporated a bright green and black plaid shirt with a high waisted faux leather skirt. I added more pops of green with my booties, cocktail ring and earrings.
In reference to this blog title, The Wearing of the Green is actually a tune that references the Irish Rebellion of 1798. The lyrics talk about how the Irish were being persecuted for wearing green or shamrocks during the rebellion. It's a great tune, give it a listen
here
. The history of Ireland (and Scotland) is full of stories like these and we pass down these stories through the tunes and dances that we do.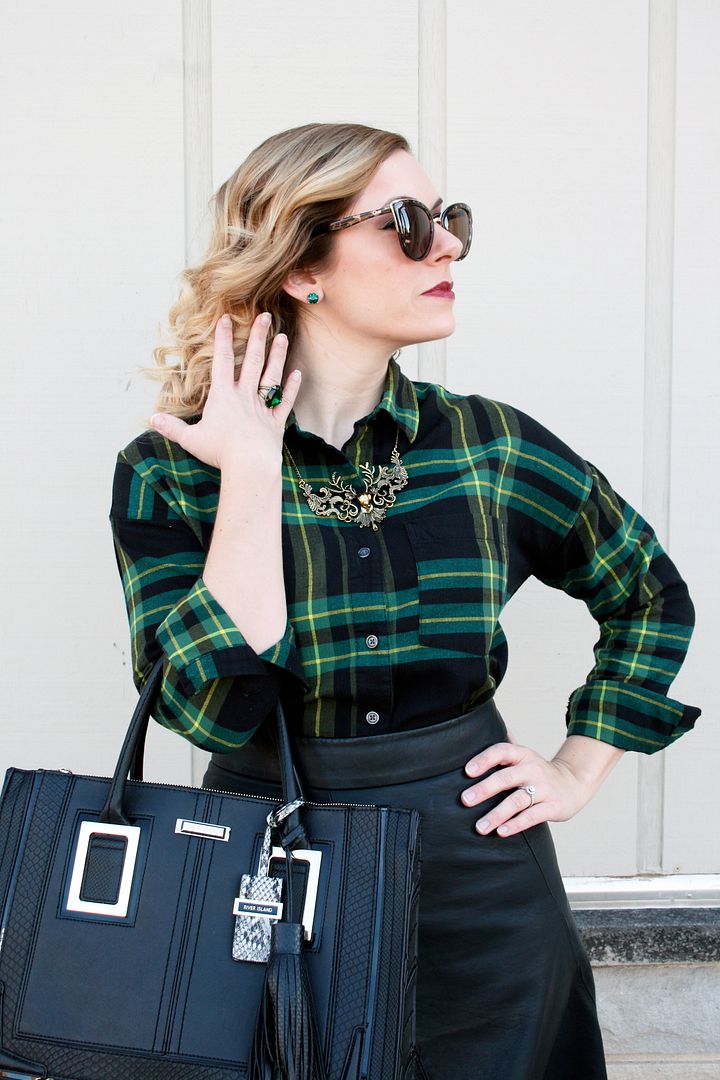 I also wore this unique stag necklace to tie in the Scottish theme with the Irish. The stag is a symbol in Celtic mythology. The Celts saw white stags as messengers from the otherworld and in Scottish highland dance we form our fingers into shapes that represent antlers and lift our arms above our heads while we dance to symbolize a stag. Bet you didn't know you'd get a history lesson along with this look did ya? Now you can impress your friends with a little Celtic knowledge while sipping your Jameson on St. Padddy's Day. You're welcome. Sláinte!
Outfit details: Shirt: Old Navy, Skirt: The Limited, Booties: Nasty Gal, Bag: River Island, Cocktail ring:
Chloe + Isabel
, Earrings:
Modcloth
, Sunglasses:
Modcloth
, Deer necklace: Boutique find