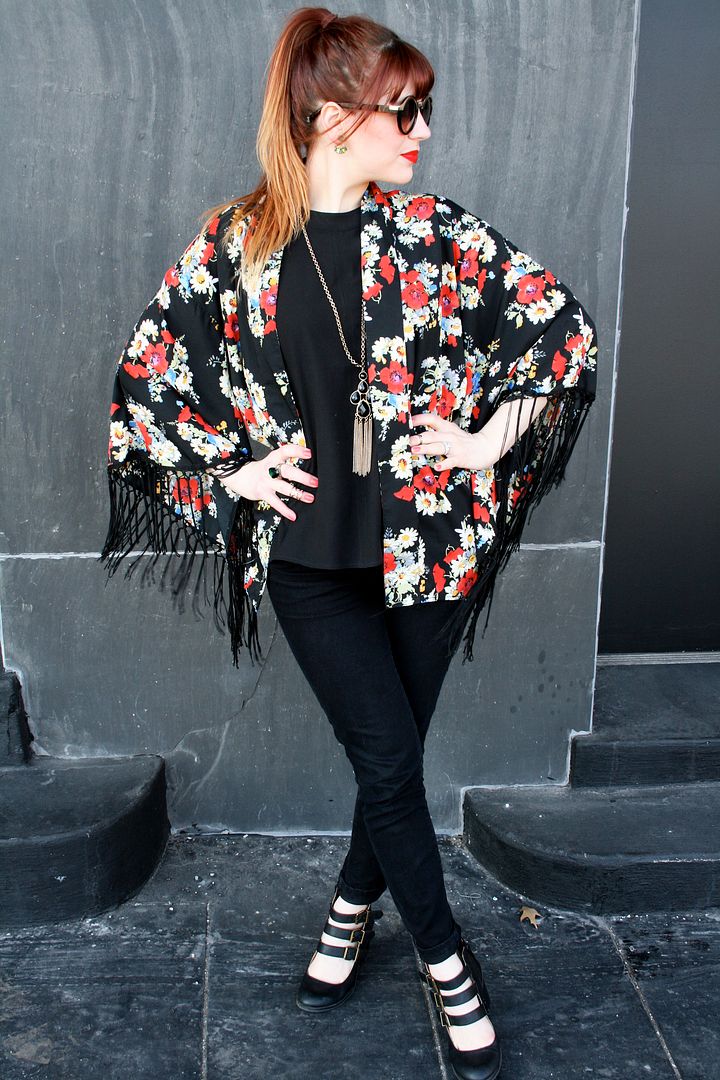 Kimonos might be my very favorite Spring article of clothing. They still keep your arms covered when it's not that warm out yet, but they're flowy and drapey, so they're much less formal and warm than, say, a cardigan.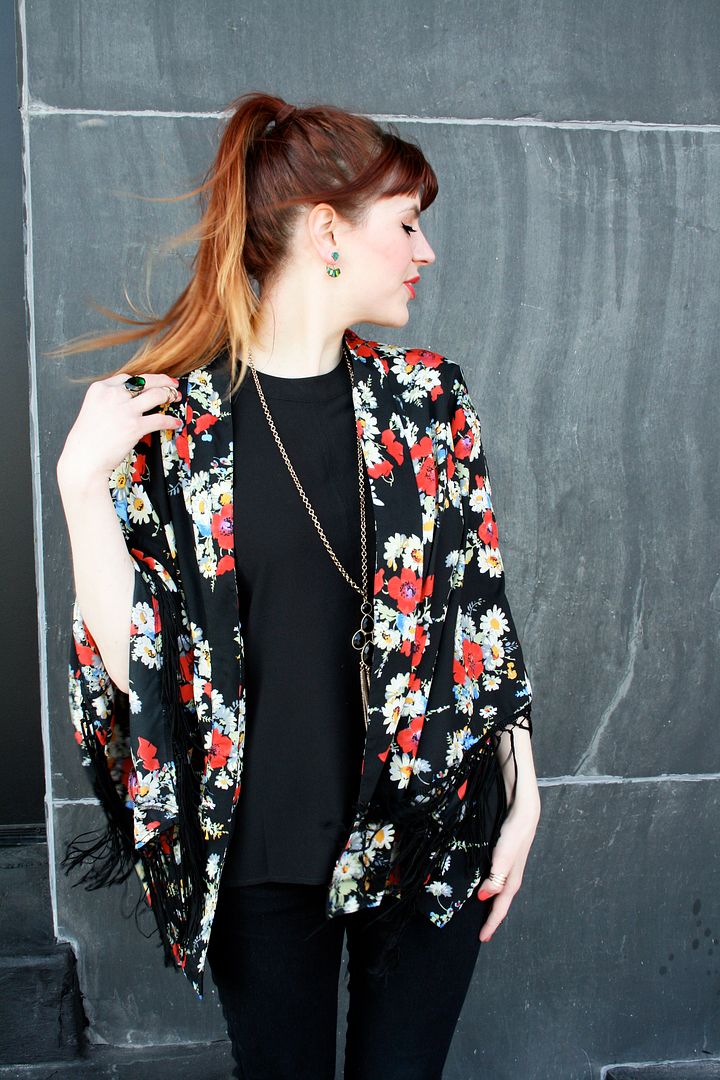 Without a doubt, fringe kimonos are my favorite type of kimono. They automatically take you out of your hum-drum life and suddenly you're a 1920s jazz singer sashaying around a nightclub. Or an aristocrat lounging about your town home, moving from one chaise lounge to another. Until your fringe catches on a door handle, and you realize you're in your office and you need to pay attention to those tricky door handles. That hassle is worth the daydream, though, let me tell you.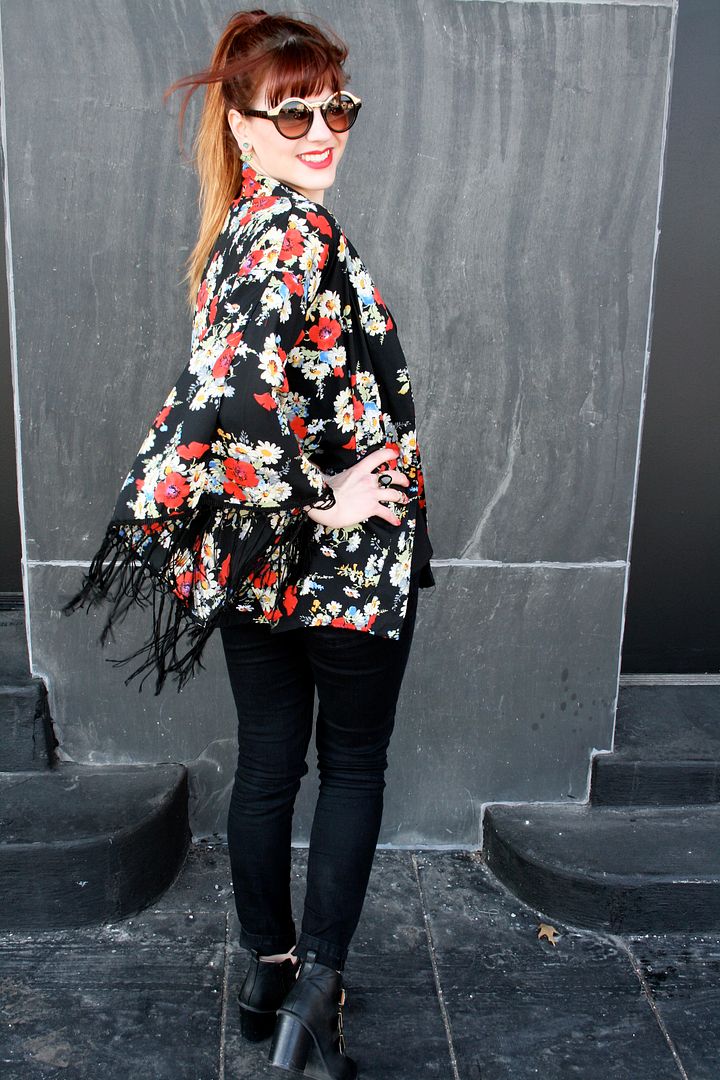 I styled this dramatic black floral kimono with a long tassel necklace, large ring, and jacket earrings for a look that's perfectly vintage-inspired modern. Fun sunglasses combined with the jewelry play up the '20s vibe.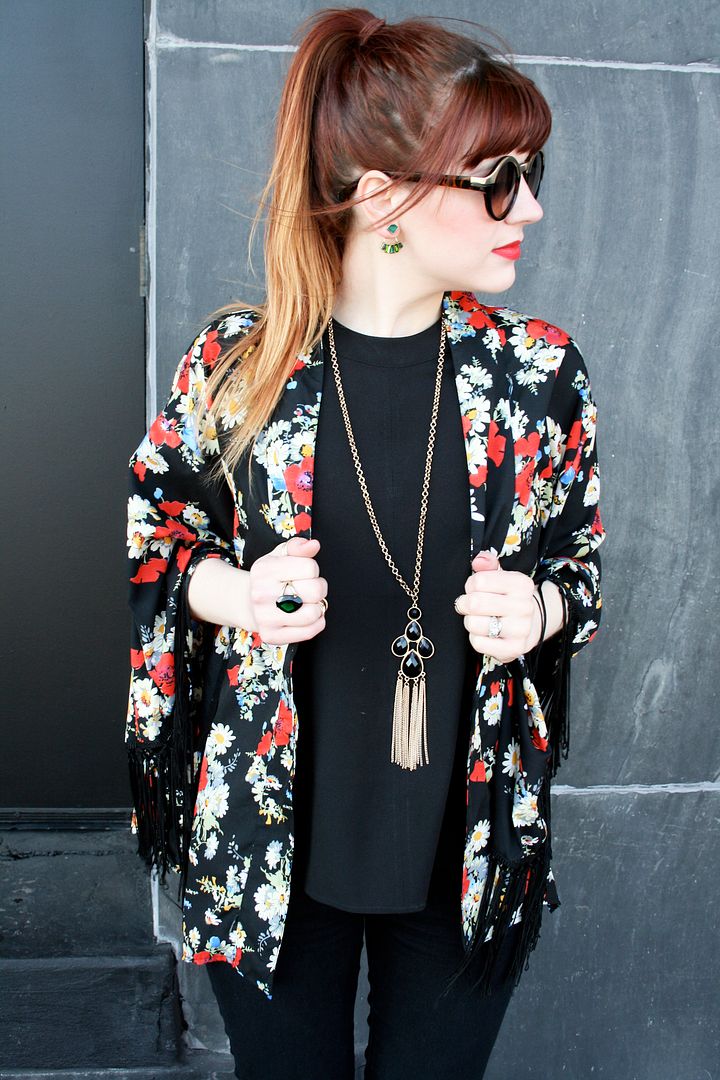 Since I love the bold pop of red in the floral pattern, I couldn't resist going with a bold red lip to mirror it. My "Frankenstein Mary Janes" as I so lovingly call them were the perfect edgy-modern-vintage-influenced shoe to complete the ensemble. Lastly, a high pony takes the focus off my hair and onto that fringe. I mean, look at that fringe!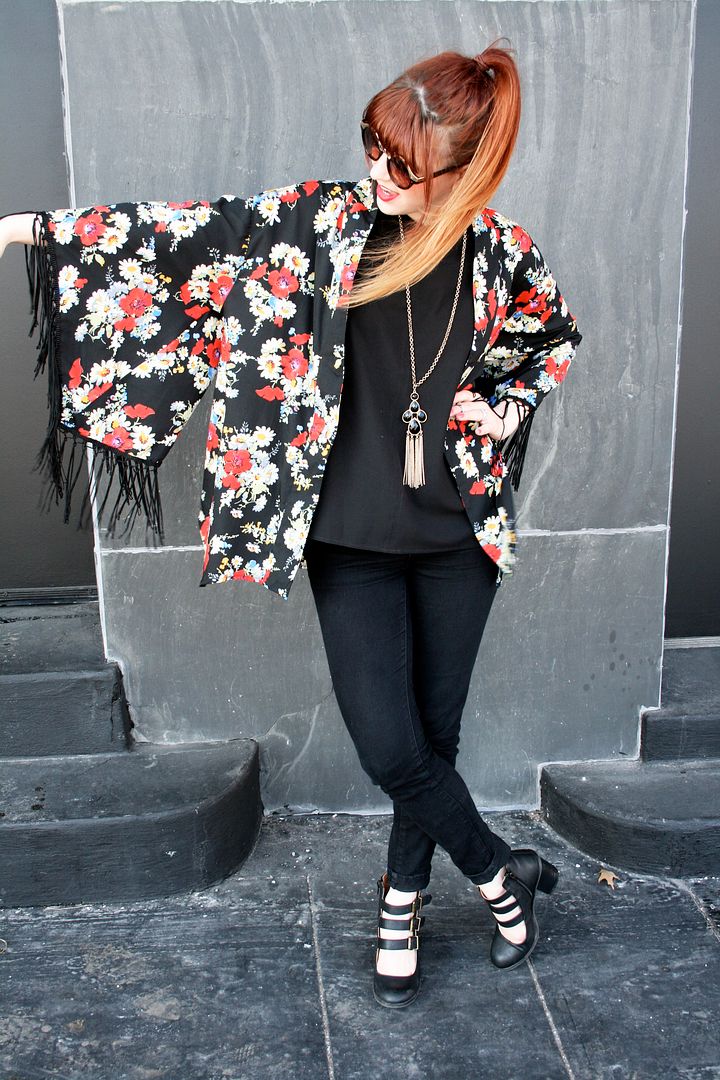 Now, go forth and sashay, my friends! Are you kimono crazy too?
-Molly