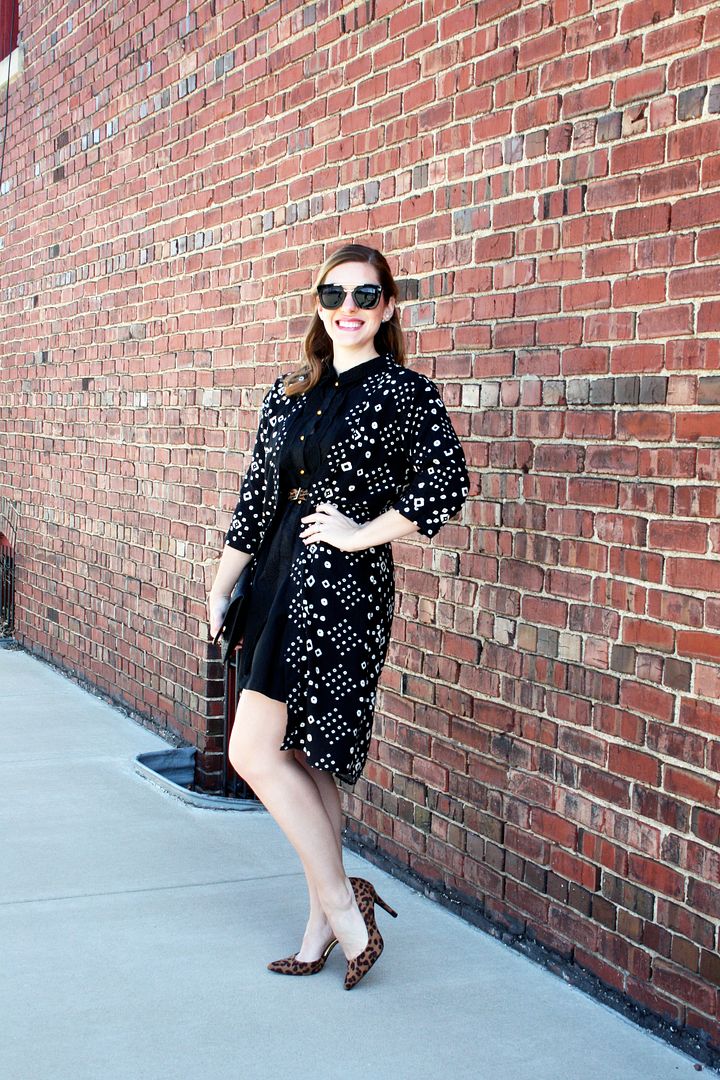 I love a good kimono. They are comfy and chic and really, what more do you need in an article of clothing? Technically, I guess this one falls into the "duster" category, but we're going to be calling it a longline, sleek kimono for today's post.
Whatever you call it, it's a great way to add another element to an otherwise just okay outfit. It immediately takes it from "eh" to interesting. The leopard print shoes and belt don't hurt either.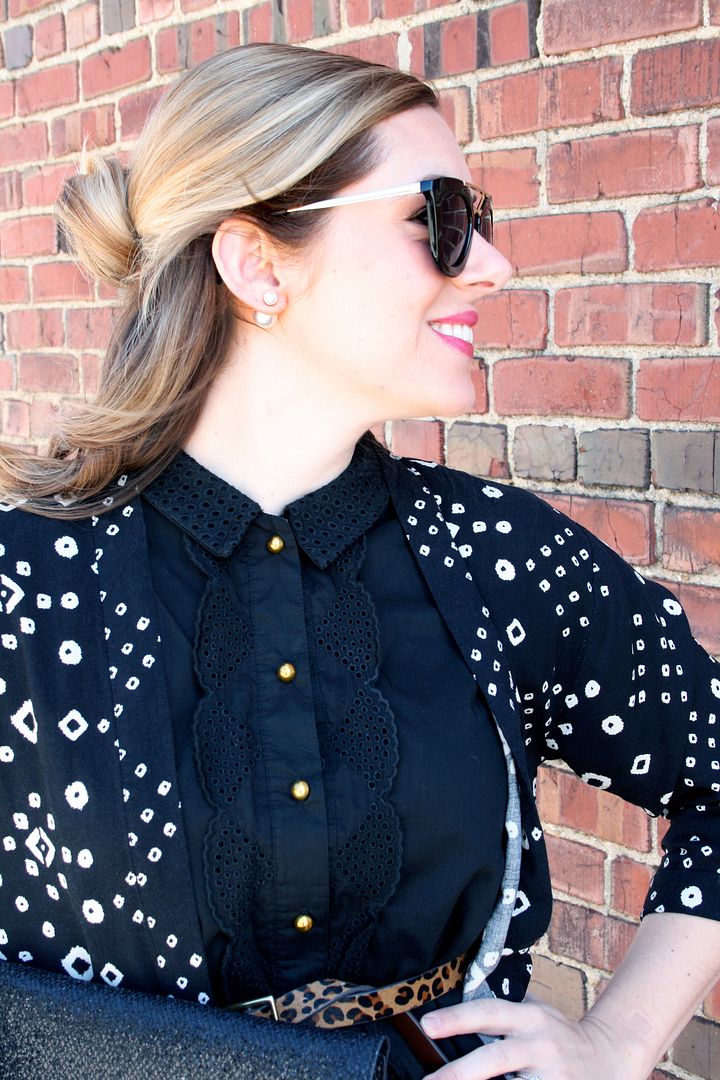 I think this look could work at the office or out for a night. Add tights and you're even good to go for cooler weather (which seems to be every other day around this time of year). Now, go out and get your kimono on!
-Jodi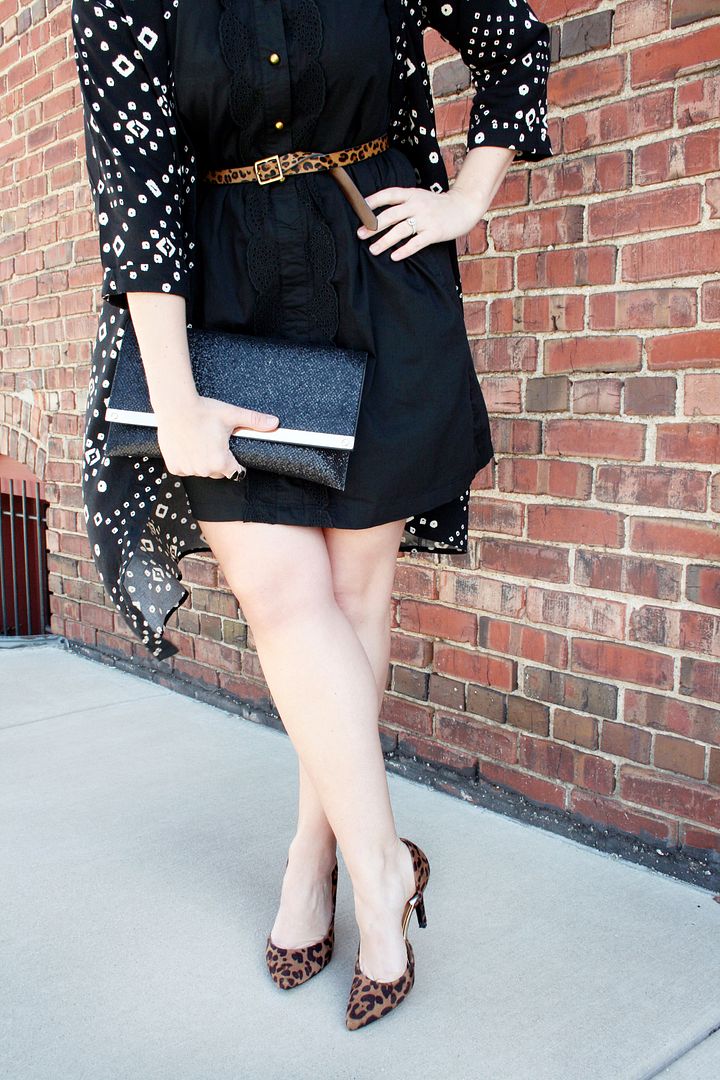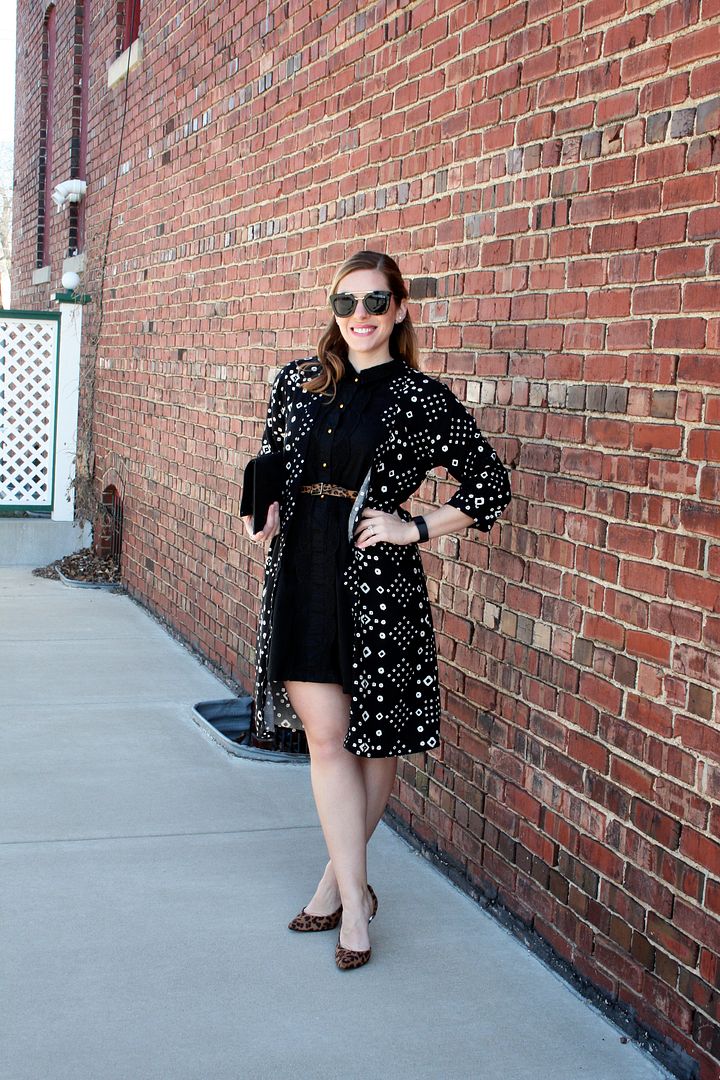 Outfit details: Dress: Dear Creatures, Duster kimono:
Forever 21
, Belt:
Target
, Shoes:
Target
, Clutch: T.J. Maxx