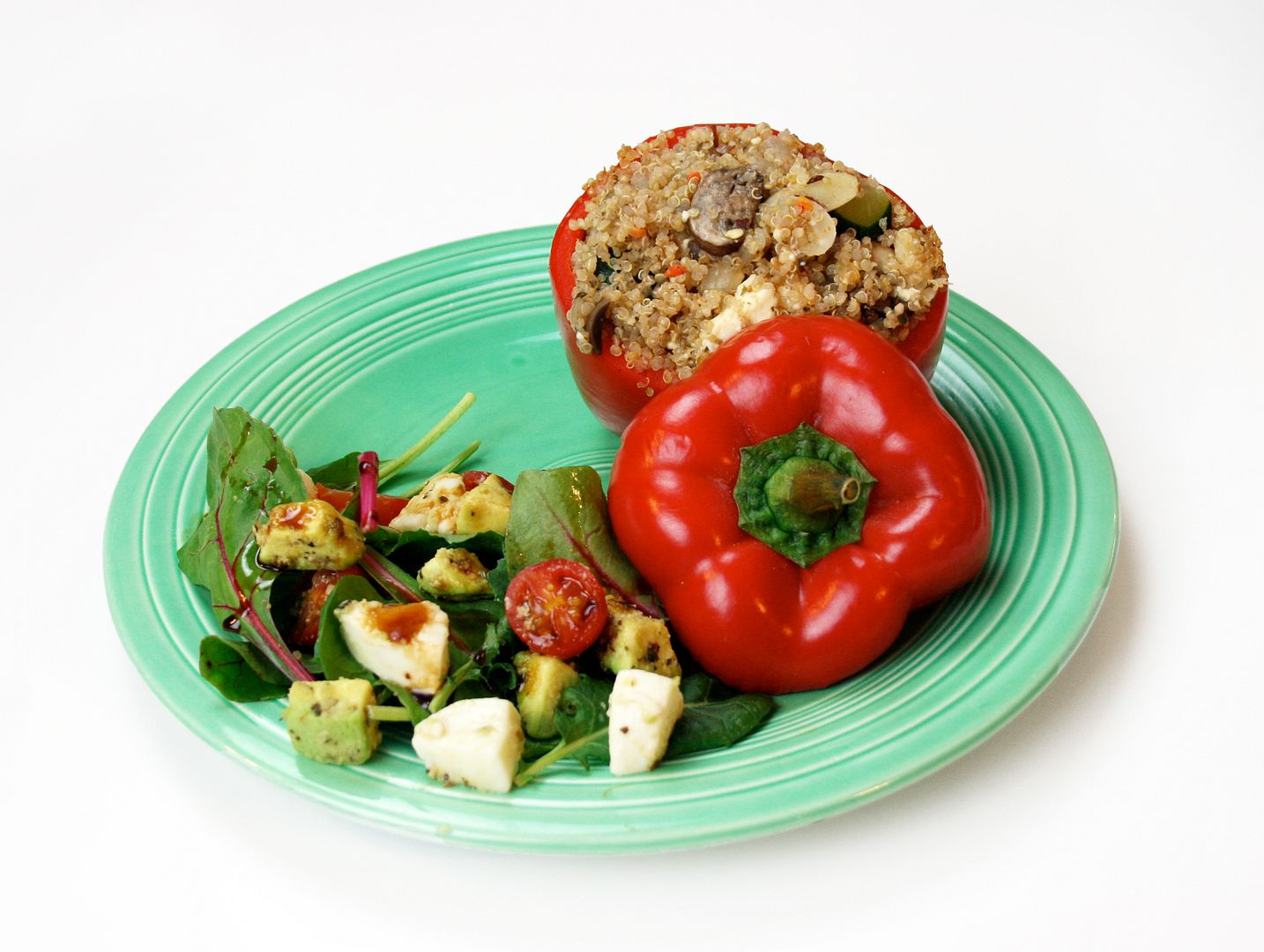 Have you heard of
The Flavour Stack
? (No, that's not a typo, it's an Australian company;) ) We hadn't until recently and are so happy to have discovered it! It's a direct ship program that delivers pods of spices and infused oils to your door every month with corresponding fun and healthy recipes. We got the opportunity to try out three different flavour stacks courtesy of our nearby consultant,
Amanda
, and made some delicious dishes!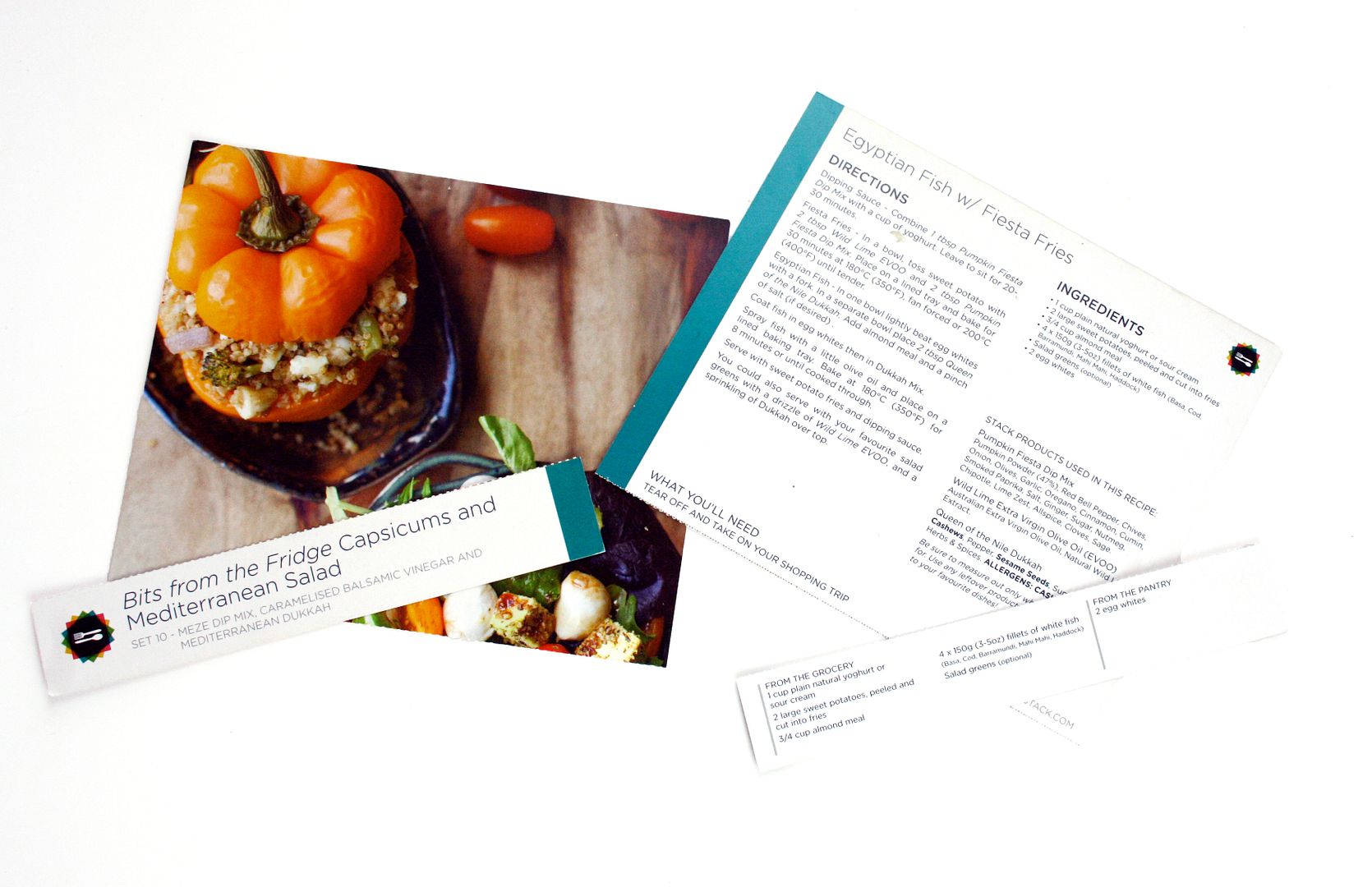 We loved how these recipes had relatively few ingredients, which made them super easy and also very healthy. One of our favorite aspects of the recipe cards is the perforated tab that tears off the bottom of every card. It lists everything you need to make the recipe, so you simply fold off that tab and head to the store, without worrying you're missing anything! Now, let's get cooking!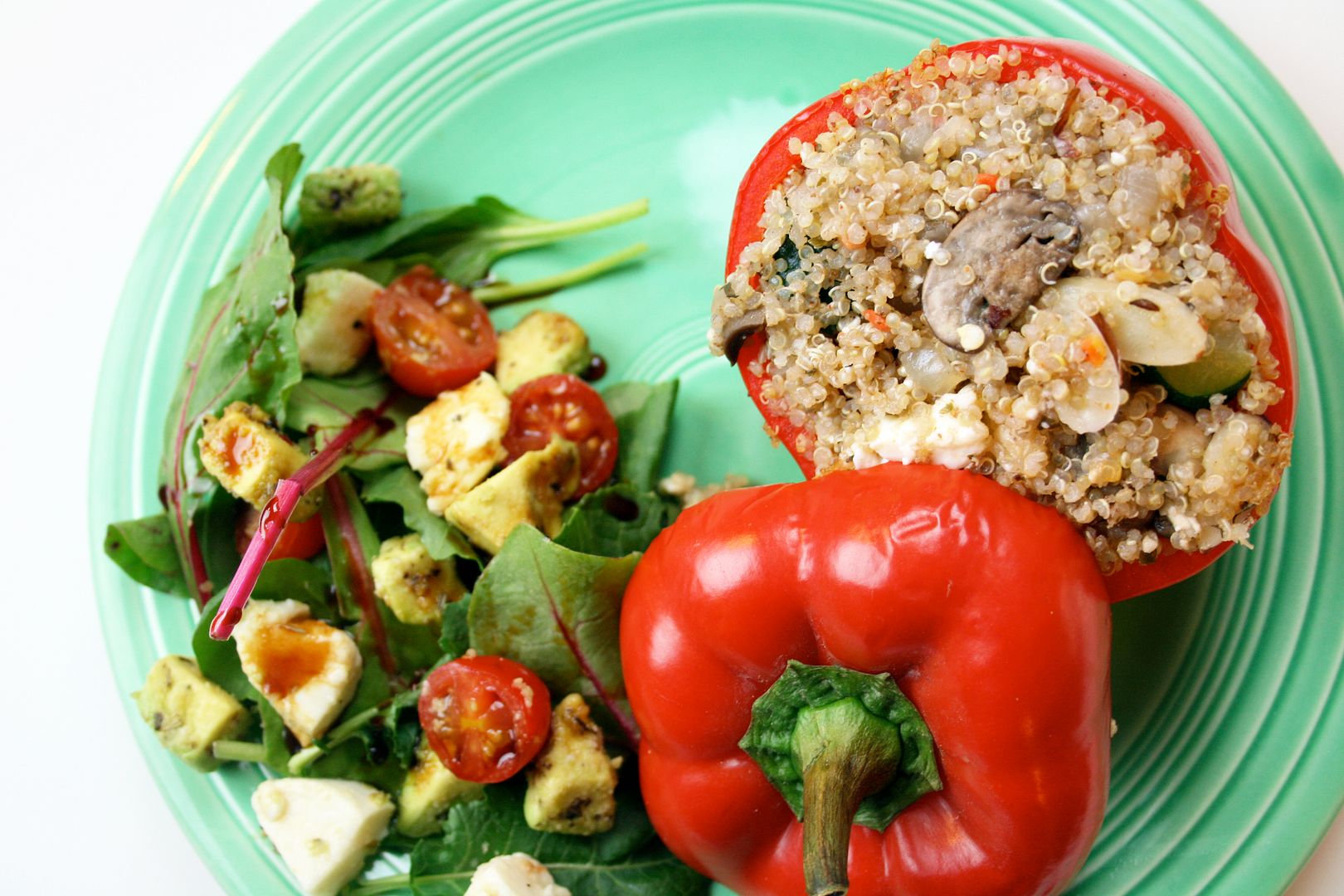 First up is the Bits from the Fridge Capsicums (bell pepper stuffed with quinoa and veggies) and Mediterranean Salad. This stack consisted of Meze Dip Mix, Caramelised Balsamic Vinegar, and Mediterranean Dukkah. The Meze spice seasoning for the quinoa was really tasty. Luckily I have some left over (which is another great thing about these stacks!), so I'll definitely be throwing it in more quinoa, couscous, or rice in the future. You can add whatever veggies you want, but I went with mushrooms, onions, and zucchini. Overall, it was super filling and flavor(u)rful! The salad combination was awesome. The caramelized balsamic finished off the combination of avocado, fresh mozzarella perfectly and the avocado tossed in the Dukkah gave the salad lot of zing.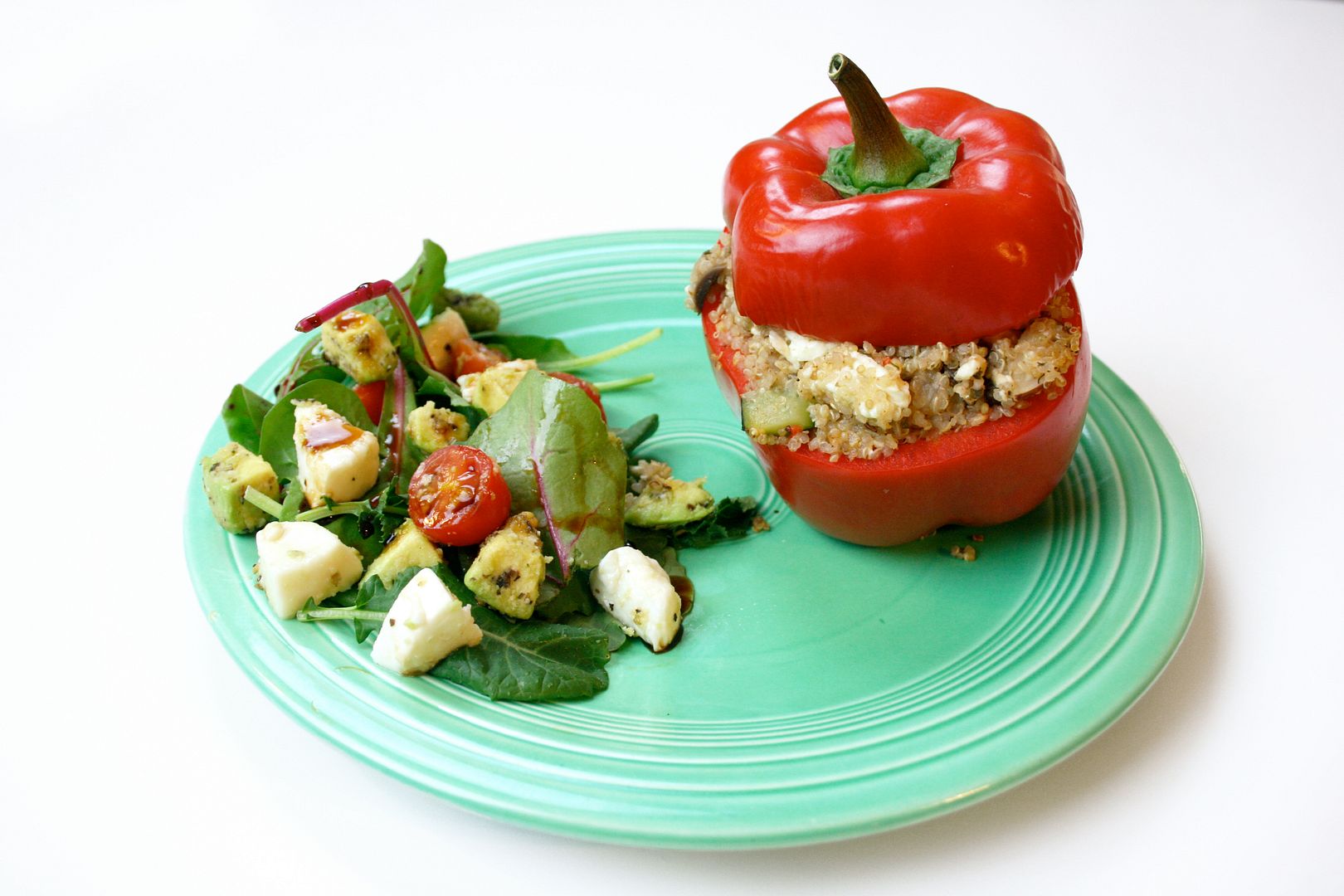 Next up is the Egyptian Fish with Fiesta Fries. This stack came with Pumpkin Fiesta Dip Mix, Wild Lime Oil, and Queen of the Nile Dukkah. I don't cook fish often, so I was a bit nervous about this one, but it turned out great!
The lime oil on the sweet potato fries was a fun acid balance to their inherent sweetness, and the pumpkin mix spices on them were a winner! I would definitely make these again.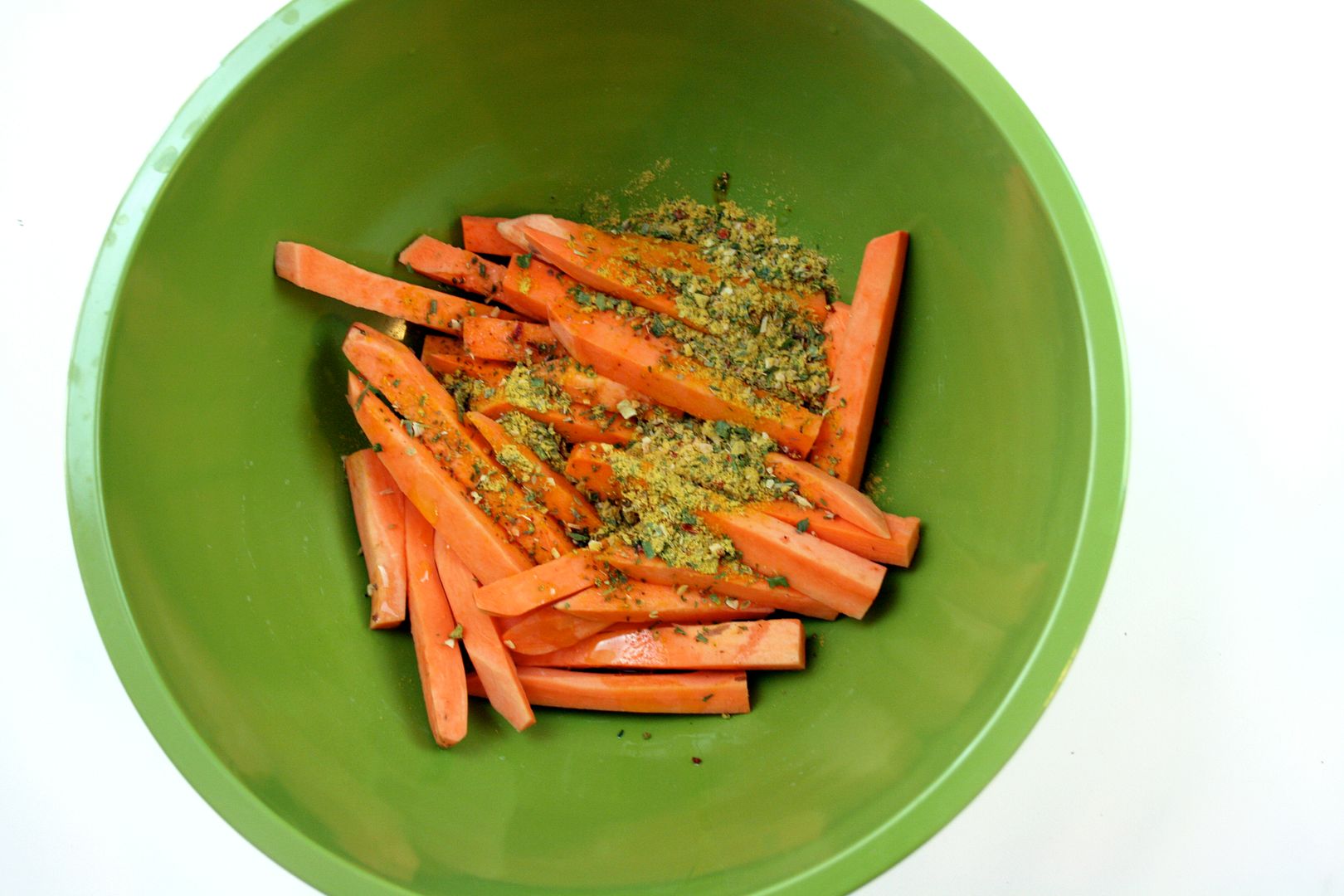 The dukkah on the fish was super tasty, with a slight bit of a kick, and if I do say so myself, the fish was cooked perfectly. If I had to do it over again, I'd probably pan fry the fish, rather than bake it, because the breading got a bit soggy, but I guess that also takes away from the healthy factor a bit.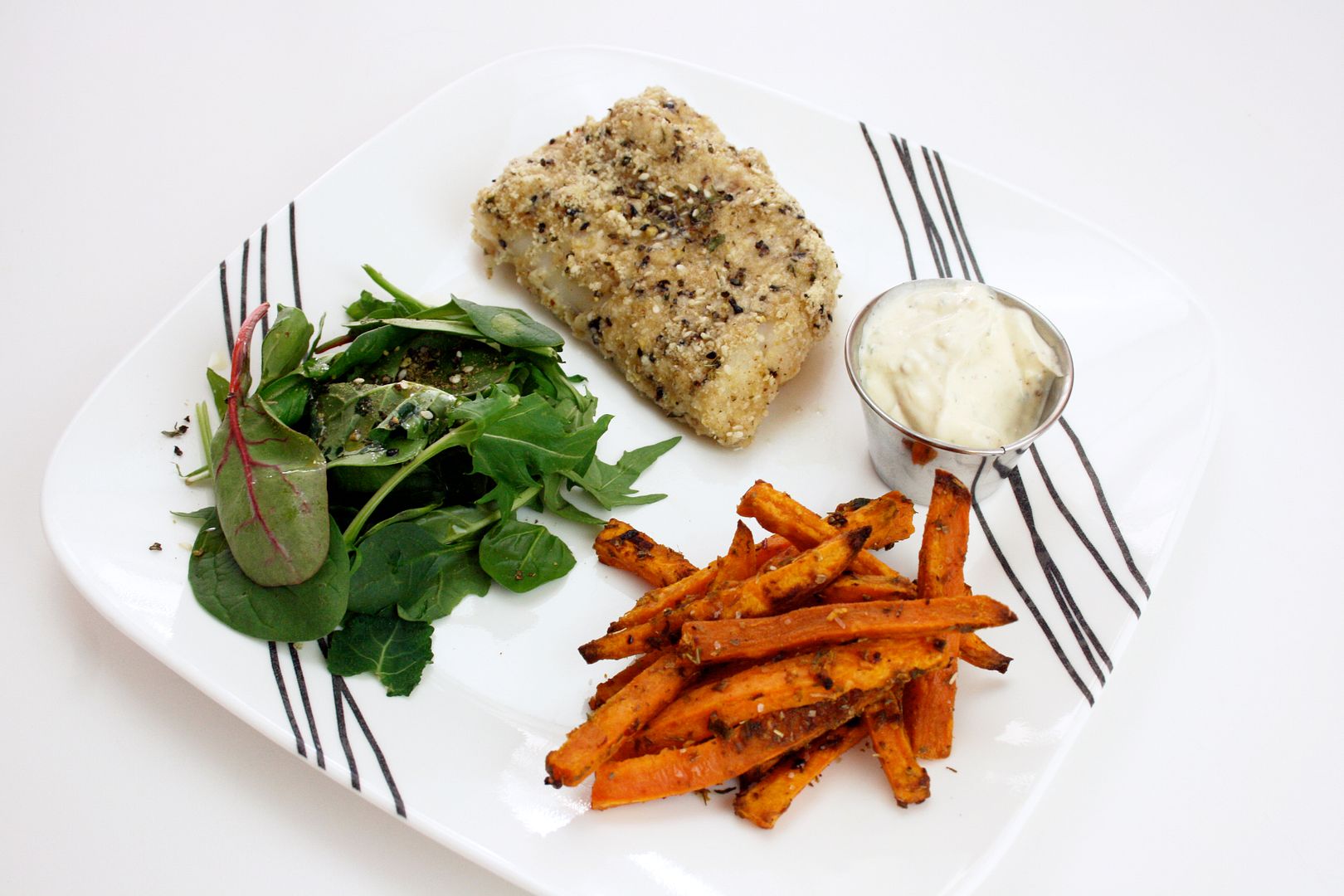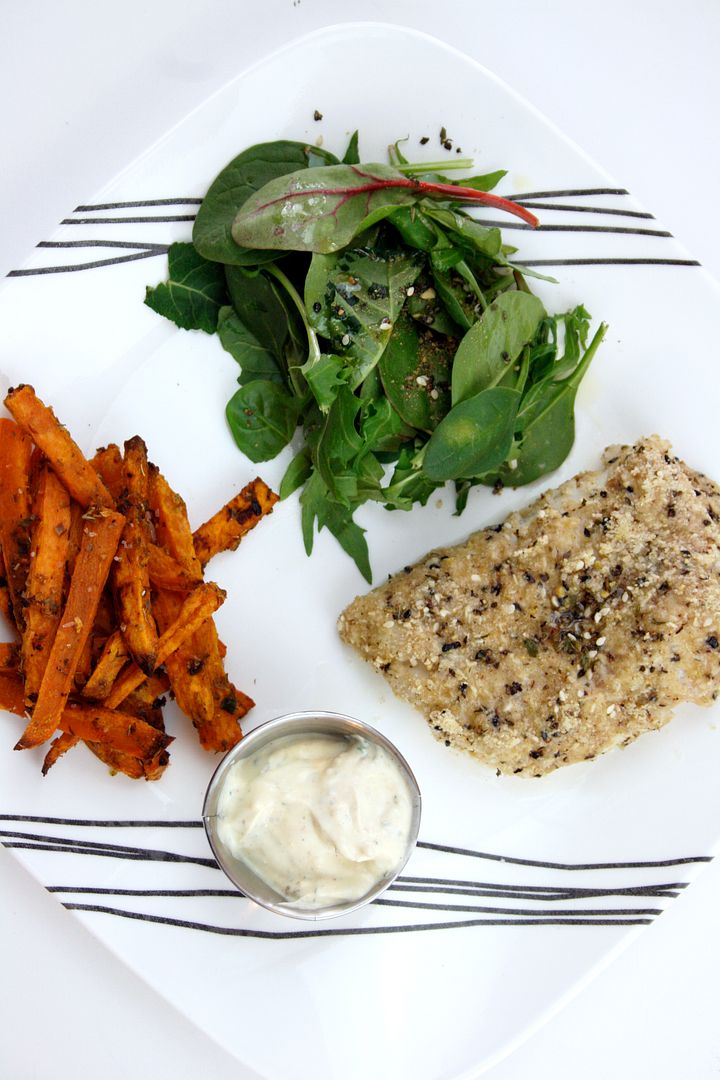 One of the cards also had a bonus recipe! This particular one was for bruschetta made with the Tomato & Herb spice mix. This mix would be good in loads of different Italian recipes too! It smelled incredible and perfectly balanced out the diced tomatoes.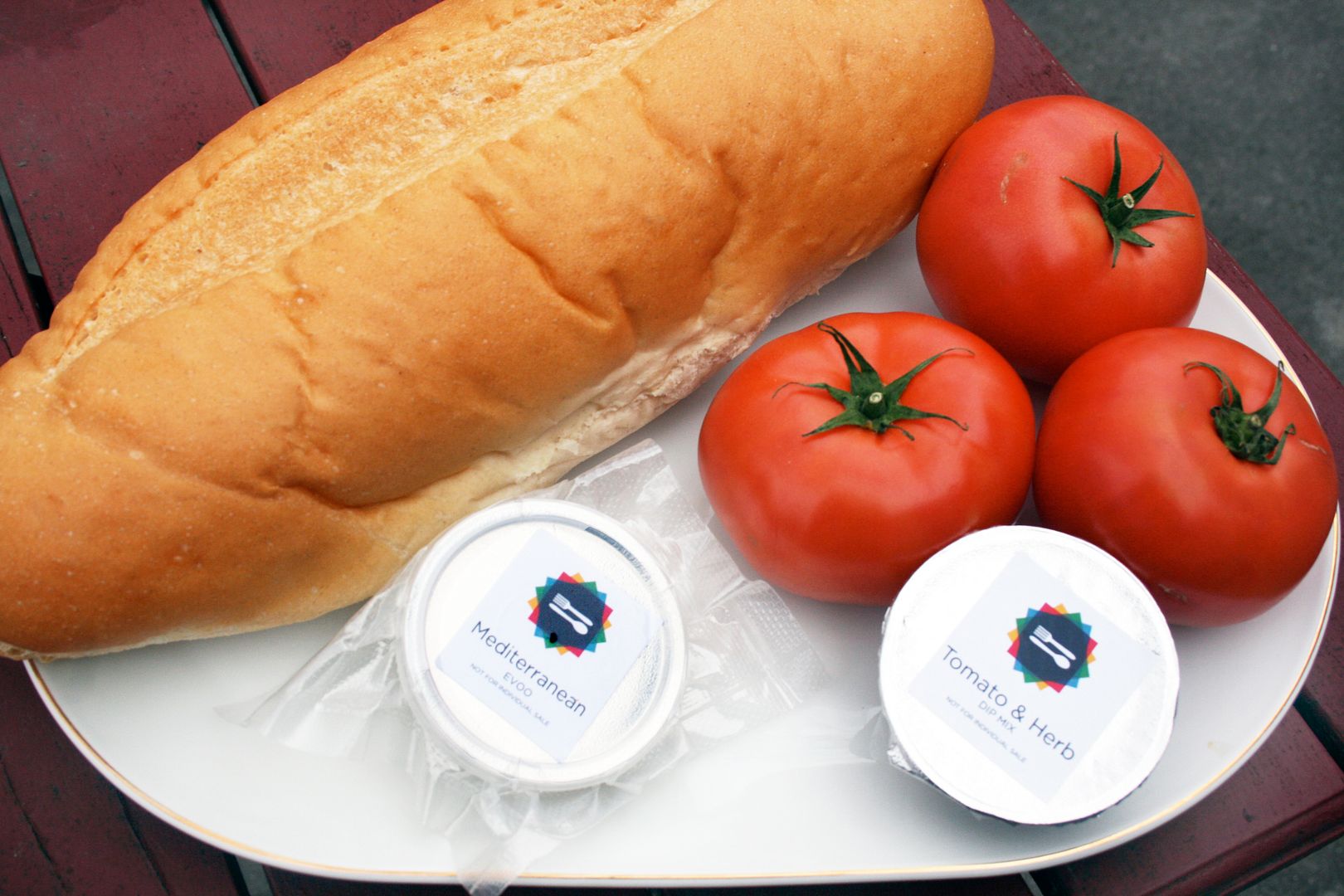 This recipe was super easy to throw together, however it tasted like I spent hours making it! You simply dice your tomatoes, add in the seasoning and mix. Wait twenty minutes or so to let the bruschetta sit and soak in all the spices. It also came with a container of Mediterranean EVOO to brush onto your loaf of bread and toast.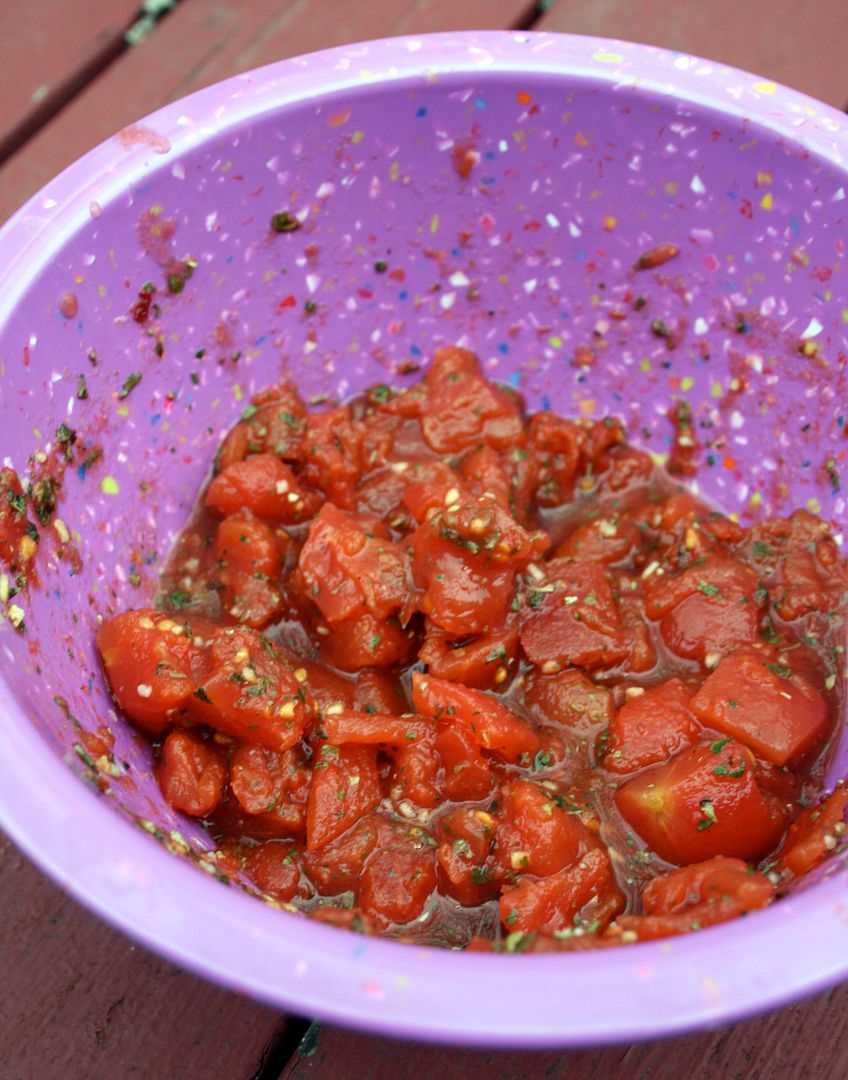 It was so easy and so delicious, we couldn't stop eating it. We might have demolished a whole loaf of bread in a day. Sorrynotsorry.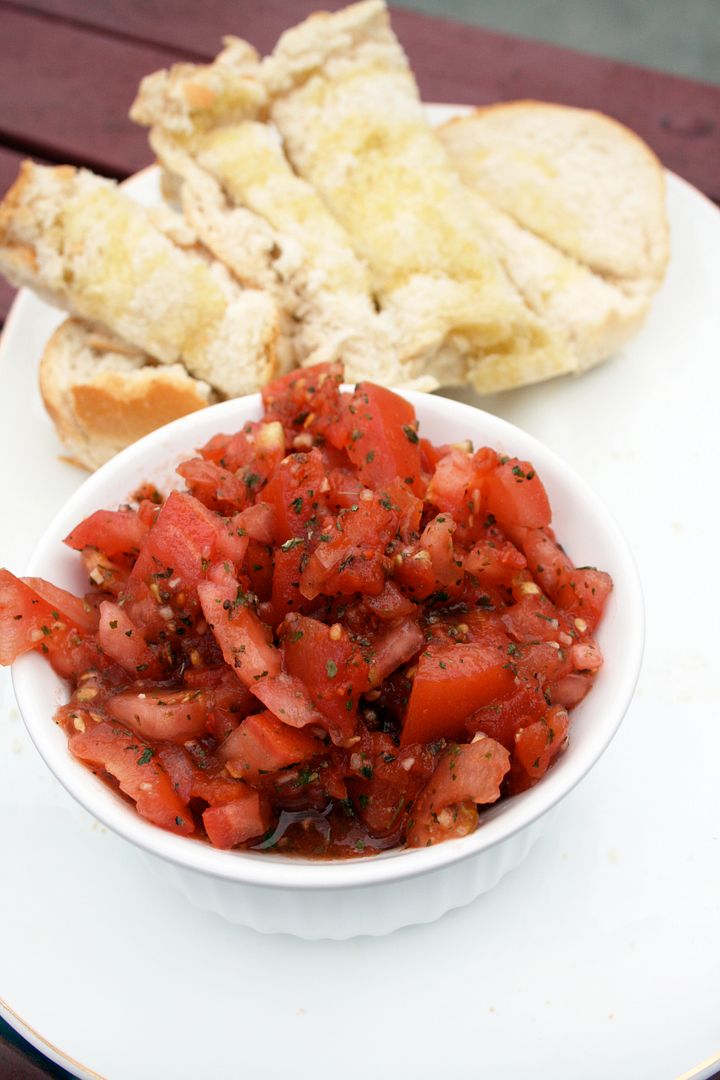 We had a really great experience with The Flavour Stack! If you're looking for a little something extra to "spice" up your meals, this is a great way to do it. Check it out by visiting Amanda's
website
and let us know how you like it! Happy cooking!