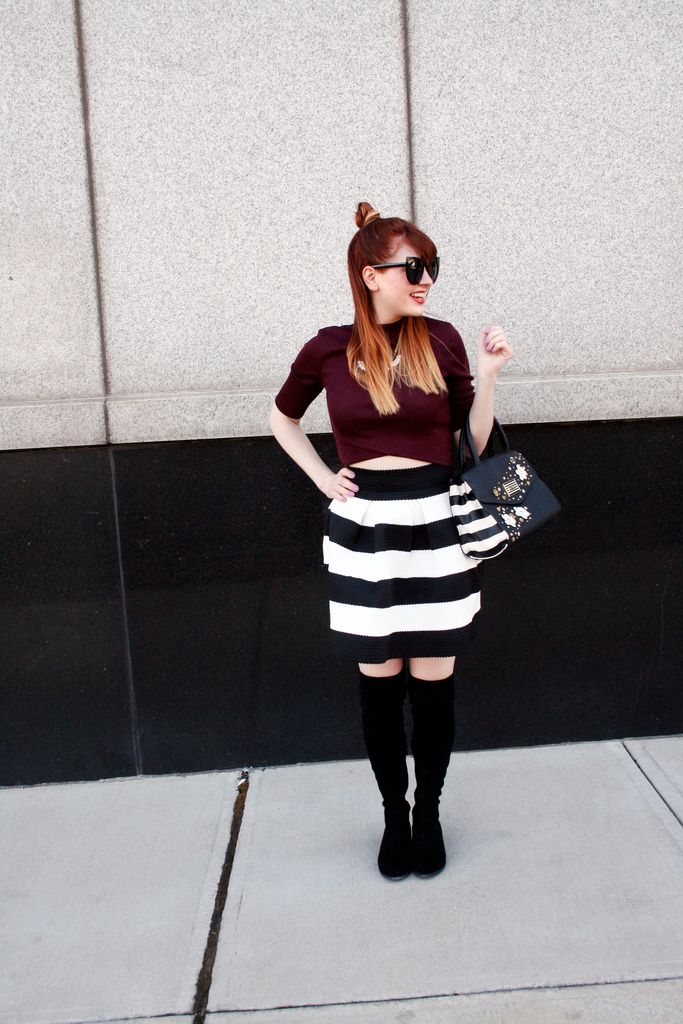 Aubergine, (the French word for eggplant—I mean, doesn't that sound so much fancier than "eggplant"??) may be a darker color that works in the fall, but it doesn't have to be cold weather exclusive! This rich jewel tone mockneck is both cropped and short-sleeved, so for Springtime it is.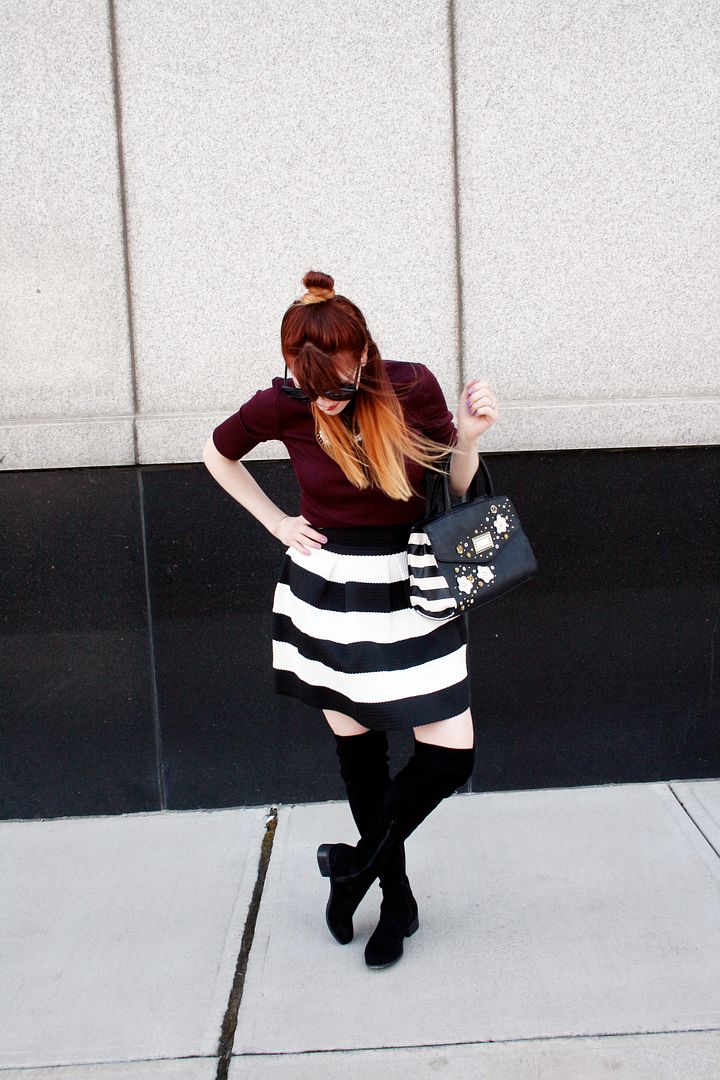 I'm not sure if you've noticed, but I've been a little bonkers over these over-the-knee boots this winter. I thought for sure they'd have gone into retirement for the season, what with 75 degree days we had a month ago. But, that's good ol' Midwest weather for you, because there are some chilly temps back in action, which gives these babies one last hoo-rah!
This black and white bandage skirt is just the right length to pair with OTK boots and it sits high enough to keep a sophisticated pairing with the crop top.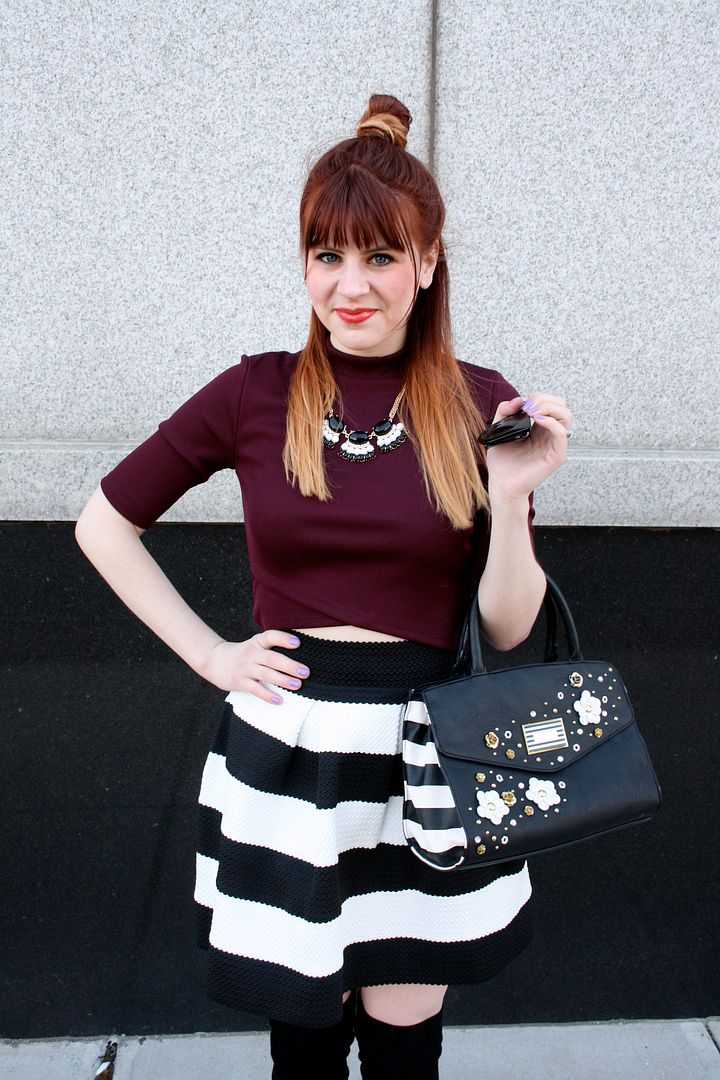 When I start pairing with black and white, it's no secret that I may get a little carried away. I mean, I couldn't just leave this bold skirt out there on its own. Enter my super fun Betsey Johnson purse and black and white art deco necklace.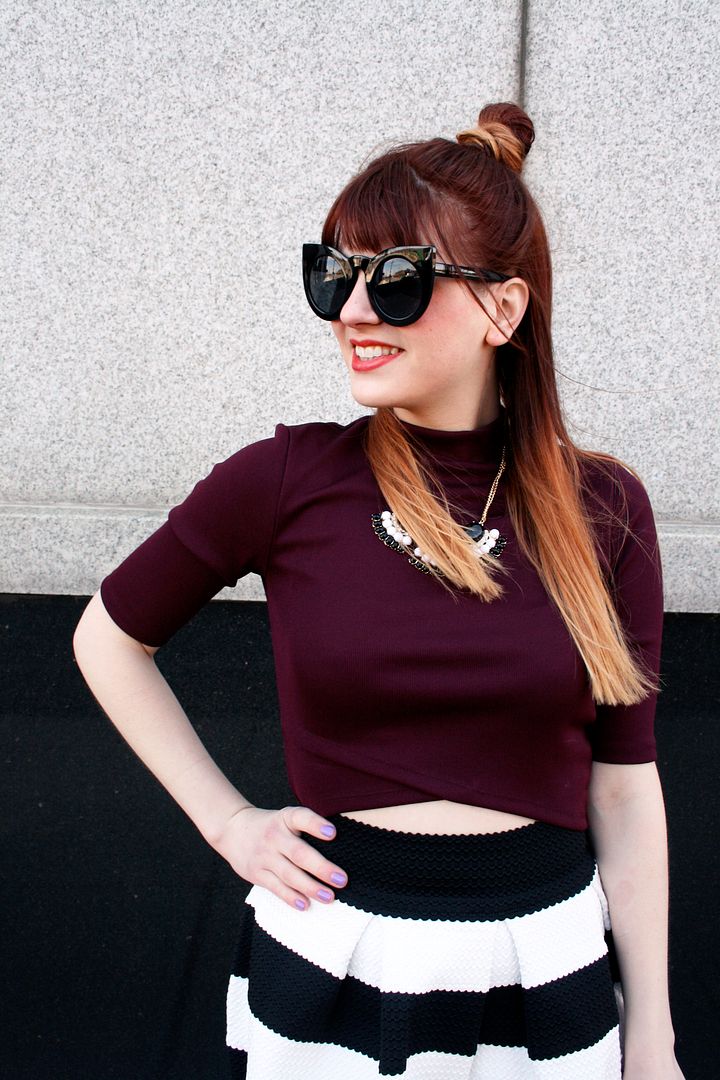 Just remember, don't feel boxed in by colors that are so "cold weather" or patterns "only for summer." You make the rules!
-Molly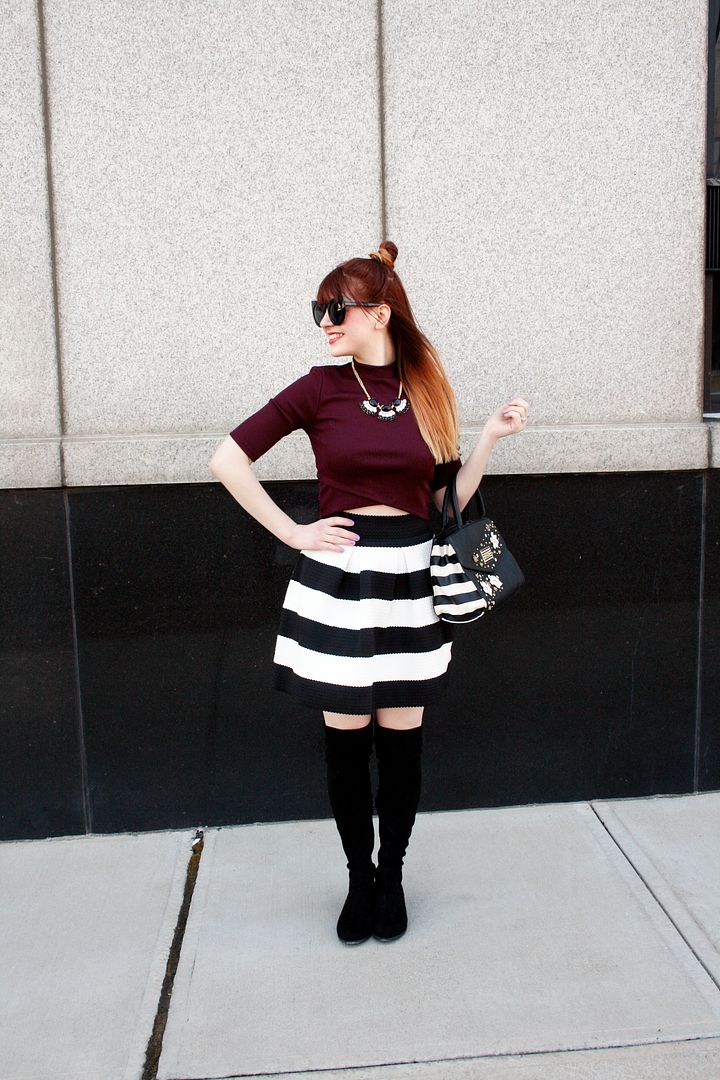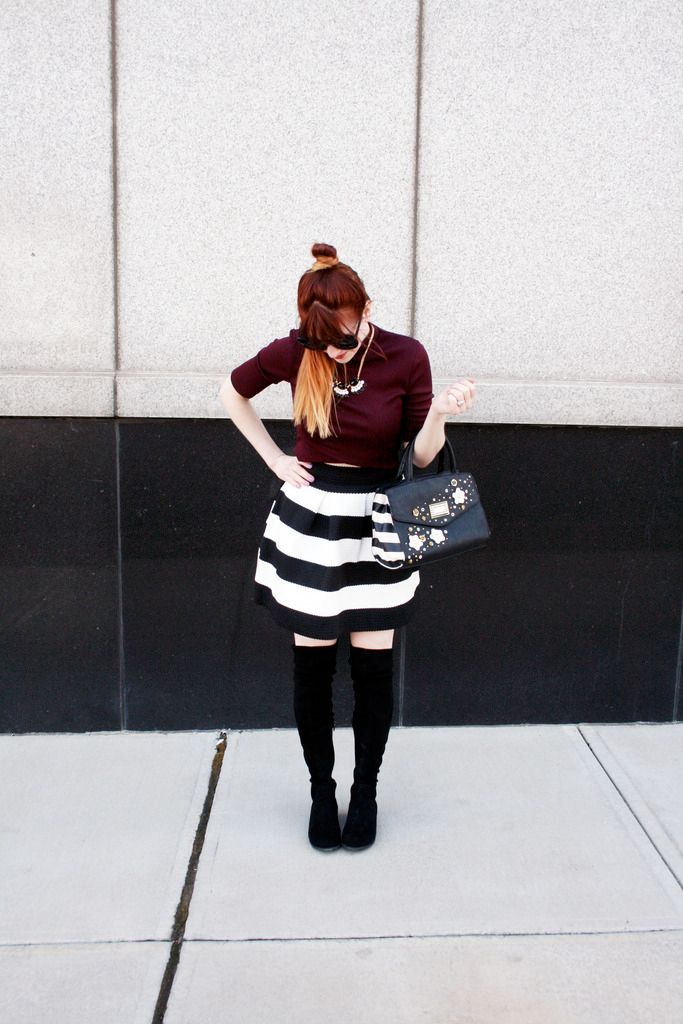 Outfit Details: Top: Forever 21 (
similar
), Skirt: Target, Over-the-knee boots: Forever 21, Necklace: Walmart, Purse:
Modcloth
, Sunglasses:
Zooshoo