We are so ready to kick off these socks and long sleeves and embrace spring! There's something about this time of year, when the weather starts to warm up, the days get longer and the birds start chirping again, that really makes us feel all warm and fuzzy inside. Of course, all of the new, cute clothes that are hitting the stores doesn't hurt either! We've rounded up the trends we are really excited about this spring and detailed them all below. We went ahead and shared the links to them all too, just to make it easier for you to snag these beauties. What are you most excited about wearing this spring?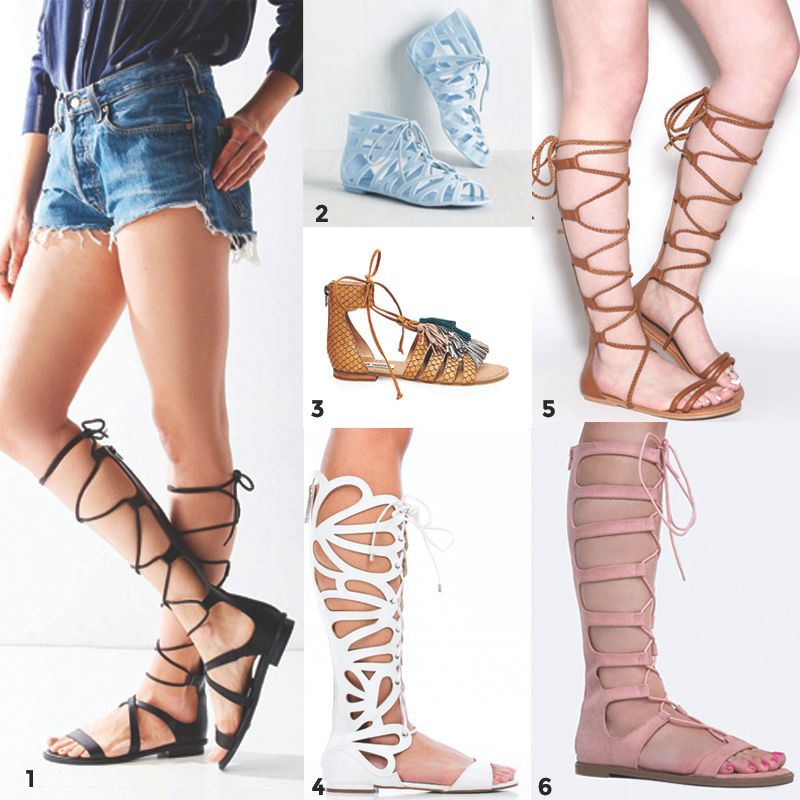 Trend #1: Gladiator Sandals
These sandals have been in and out for the last several years, but they are definitely in again! They are the perfect way to make a bold statement this spring and go perfectly with almost all of the other trends that are big this season.
1.
Urban Outfitters
2.
Modcloth
3.
Steve Madden
4.
Zooshoo
5.
GoJane
6.
Zooshoo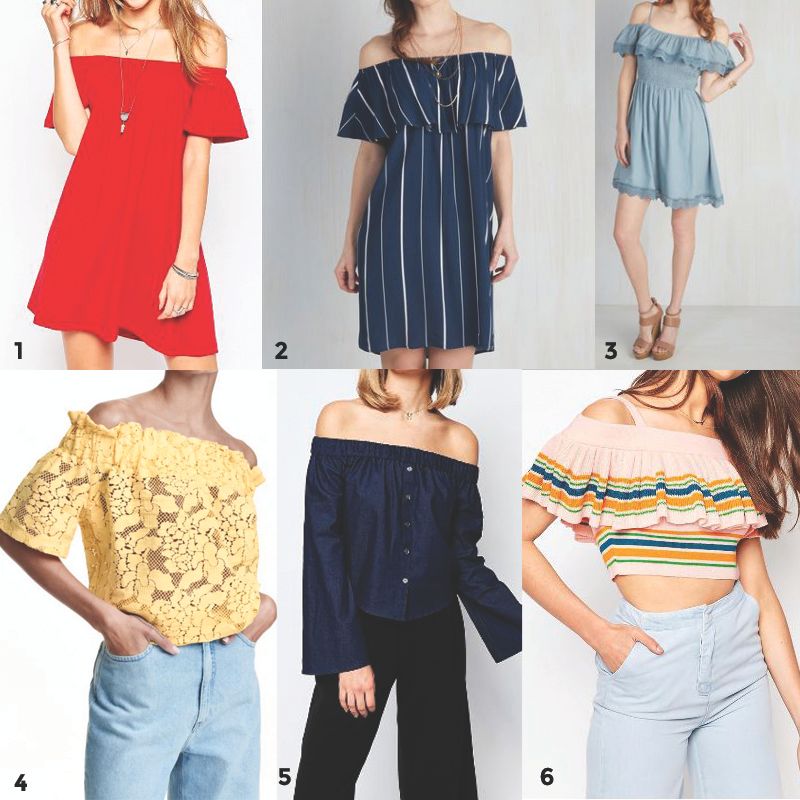 Trend # 2: Off-the Shoulder
Spring is the perfect time to show off those soon-to-be sun kissed shoulders! This trend is all over the place this season, on dresses and tops. You will also see its close cousin, the cold-shoulder top.
1.
ASOS
2.
Modcloth
3.
Modcloth
4.
H&M
5.
ASOS
6.
ASOS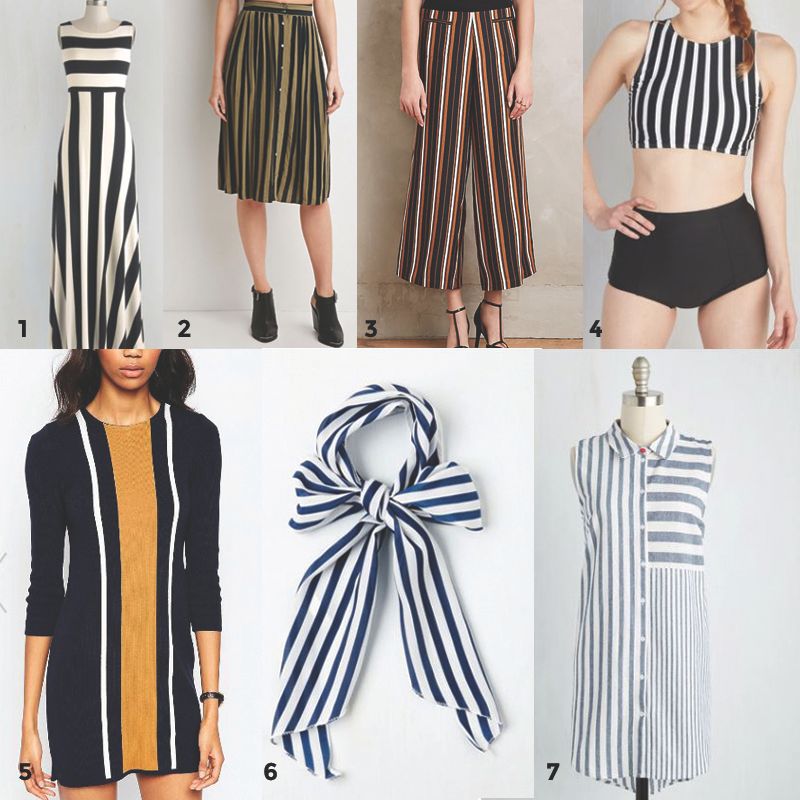 Trend #3: Vertical Stripes
Stripes in general are always in, but this season they are getting a bolder look with vertical stripes. You can rock this trend in a little (accessories) or a big (dresses and pants) way. Horizontal stripes will also (and forever) be showing themselves too.
1.
Modcloth
2.
Forever 21
3.
Anthropologie
4.
Modcloth
5.
ASOS
6.
Modcloth
7.
Modcloth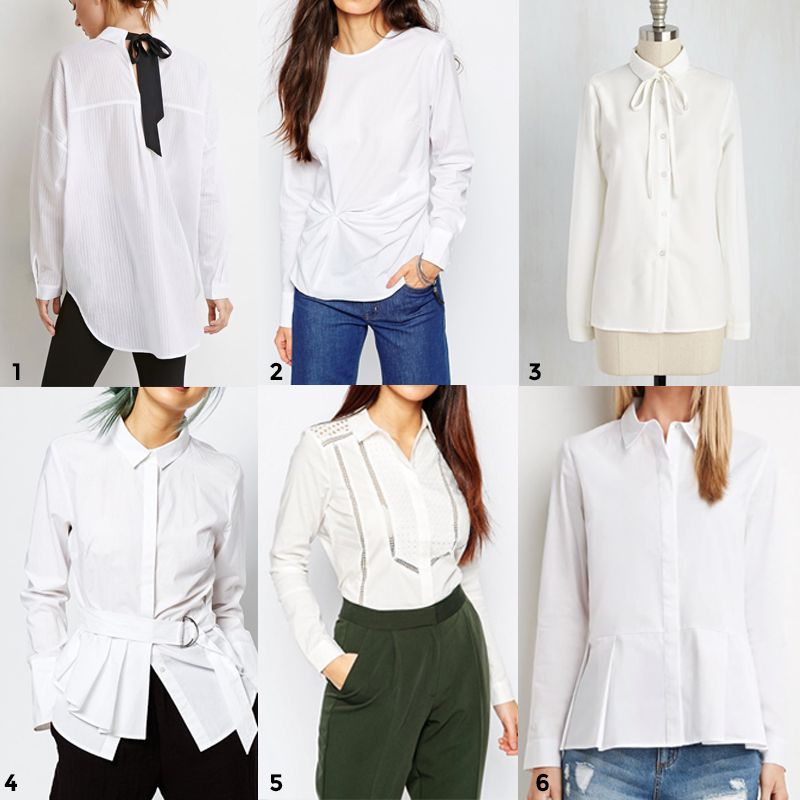 Trend #4: White Shirt Redux
The basic white shirt is always a classic, but this spring, you will see it with a high fashion twist. Look out for versions that are long, cropped, slashed, and generally just twisted every which way. You name it, there will be a white shirt version of it.
1.
Forever 21
2.
ASOS
3.
Modcloth
4.
ASOS
5.
ASOS
6.
Forever 21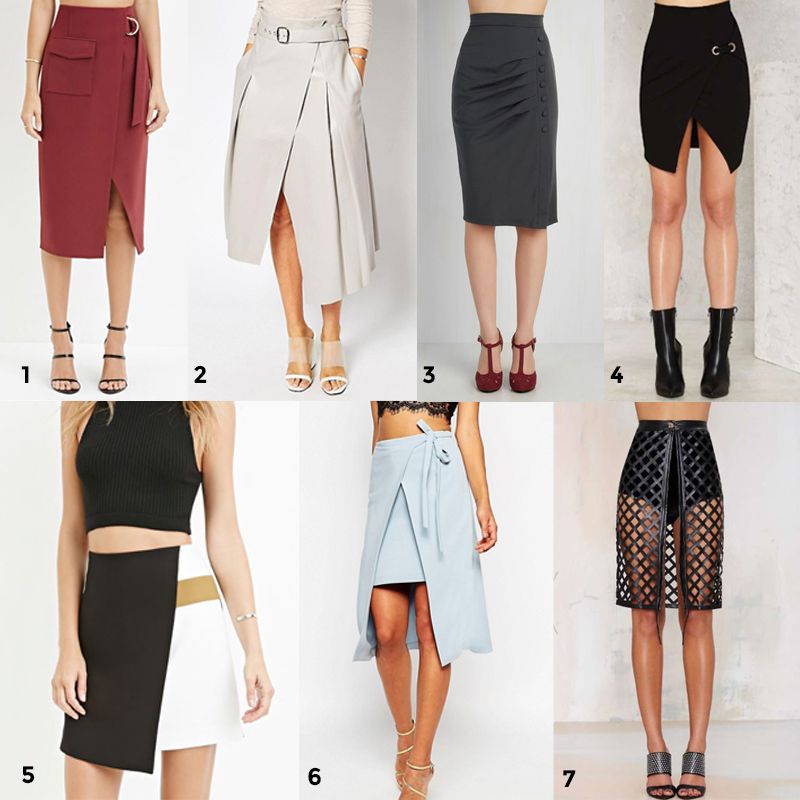 Trend #5: Wrap Skirts
A wrapped silhouette is universally flattering. That's why the wrap dress is a classic that never goes out of style. Well this season, we are moving the wrap to the bottom half. Wrap skirts will be everywhere and will also come in various lengths and styles.
1.
Forever 21
2.
ASOS
3.
Modcloth
4.
Nasty Gal
5.
Forever 21
6.
ASOS
7.
Nasty Gal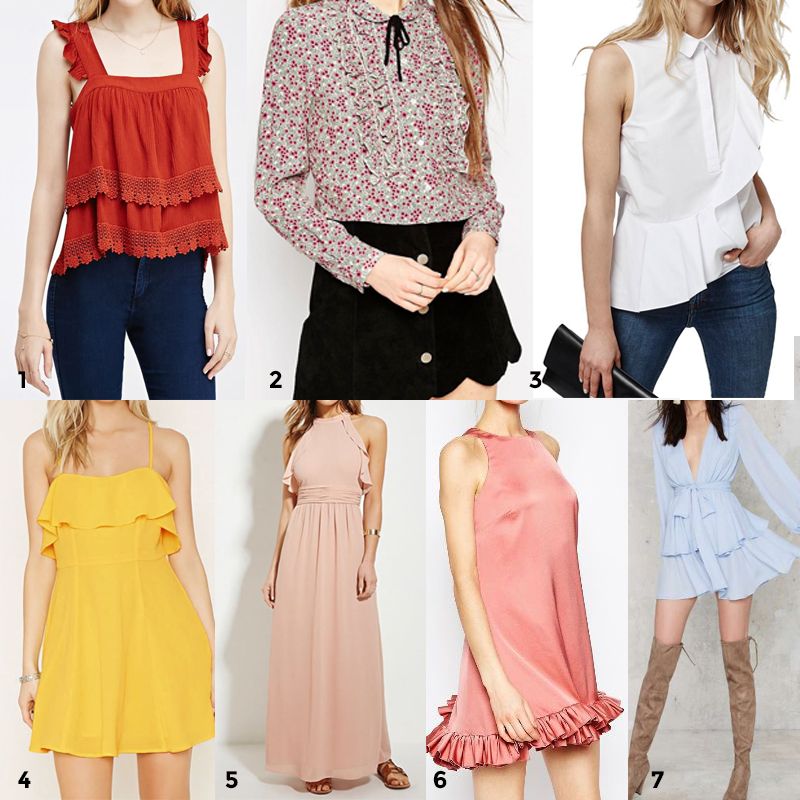 Trend #6: Ruffles
Does anything scream spring more than ruffles? You will see this frill on tops, dresses, skirts, shorts...even shoes and purses! Which is perfect, because it lends itself to our last huge trend...
1.
Forever 21
2.
ASOS
3.
Topshop
4.
Forever 21
5.
Forever 21
6.
ASOS
7.
Nasty Gal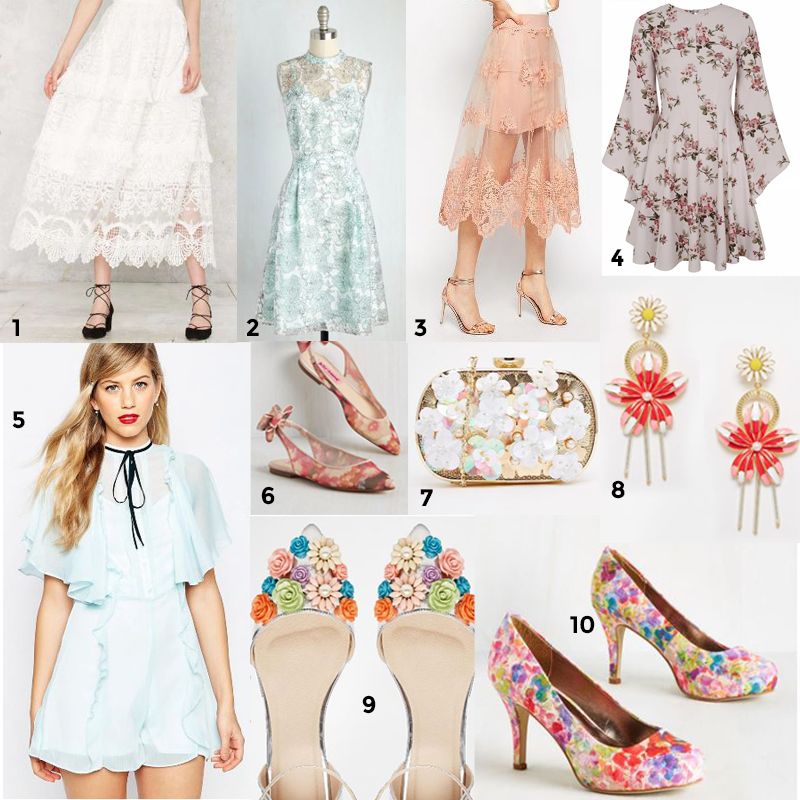 Trend #7: Hyper Romantic
I think we might be the most excited about this trend. We're talking
plaid
level of excitement here people! The hyper romantic trend is partially a carryover of the
Victorian trend
from fall, but much more light and bright and punched up about a hundred levels. This is an overarching trend that will influence almost everything you are going to see in stores this spring. We're talking floral patterns, pastels, ruffles, lace, embroidery, ribbon, shine...anything feminine and lovey dovey.
1.
Nasty Gal
2.
Modcloth
3.
ASOS
4.
Miss Selfridge
5.
ASOS
6.
Modcloth
7.
ASOS
8.
ASOS
9.
ASOS
10.
Modcloth
Happy shopping!