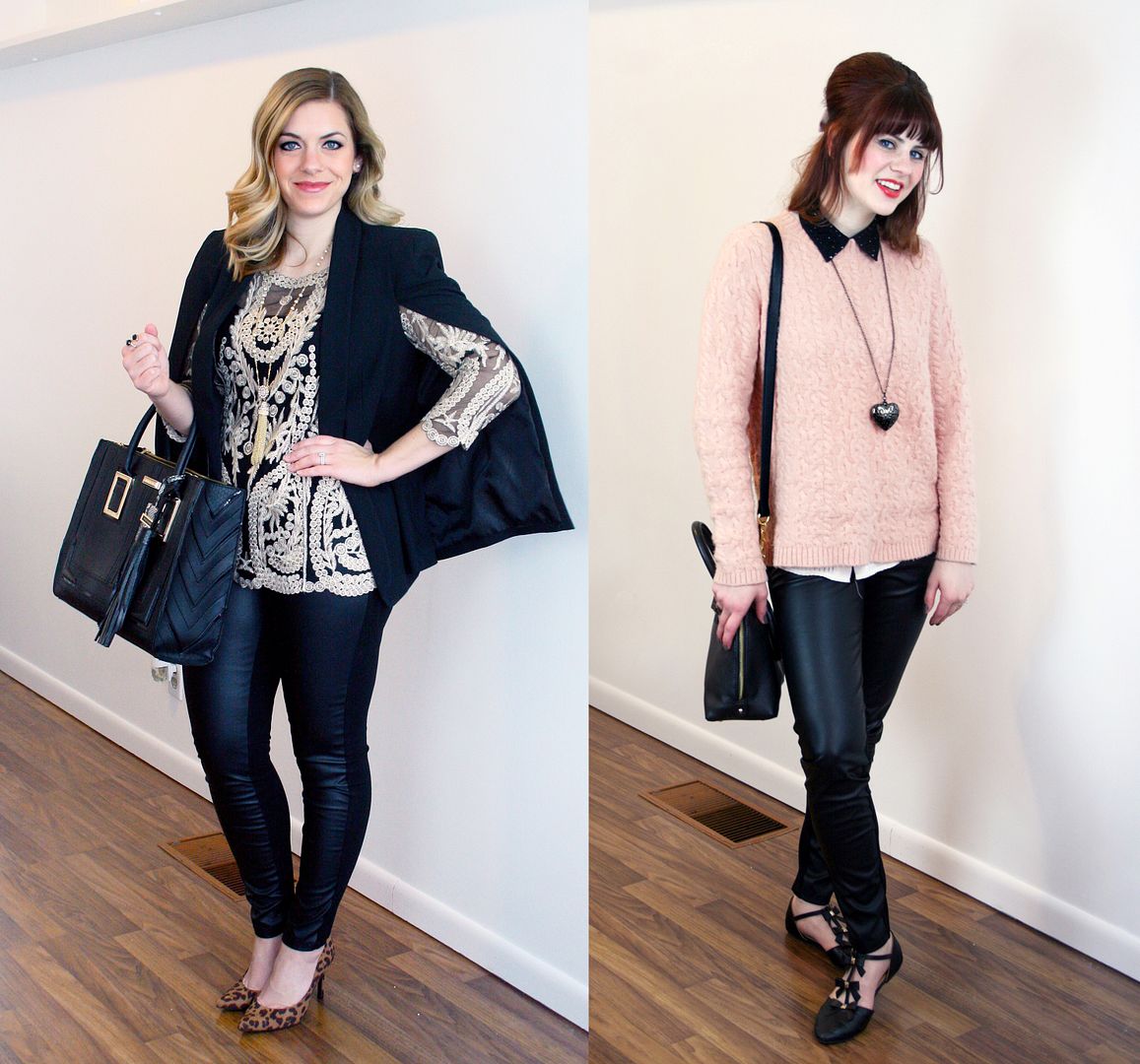 Black leather pants aren't just reserved for biker gangs, old rock stars, and Catwoman. They are a fun and versatile basic that can be styled for an everyday look, a chic weekend night out, or, sure, an edgy tough biker vibe. On a "blog research" trip to TJ Maxx together, we both found these equally stylish and comfortable leggings that are leather on the front and thick legging on the back and they ended up in both of our carts. (Weird how that just happens, huh?) See how we style them both below!
Molly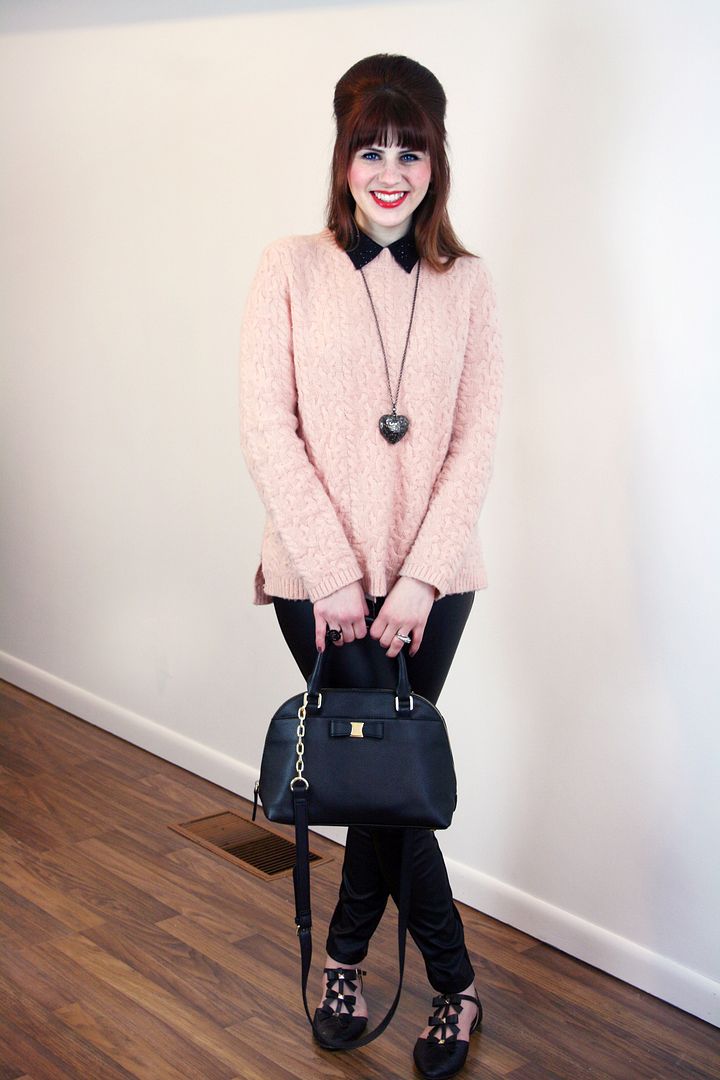 My look is chock full of leather. From the leather pants, to my purse, to shoes, to my hair bow, leather is in abundance for this ensemble. To balance it out, a fuzzy blush pink sweater and and red lips play up warm colors as a total juxtaposition to all the sleek black.
But black leather can be feminine, too! The bows on the purse and shoes really help soften the look and make it more girly. In contrast, studs on the shirt collar and shoes play up the tough look. All about balance here. I love that the studded collar buttoned all the way to the top helps give a totally '60s vibe.
Speaking of sixties vibes, as I typically do, a
baby beehive hairdo
secured with a pink leather bow totally reinforces the retro feel.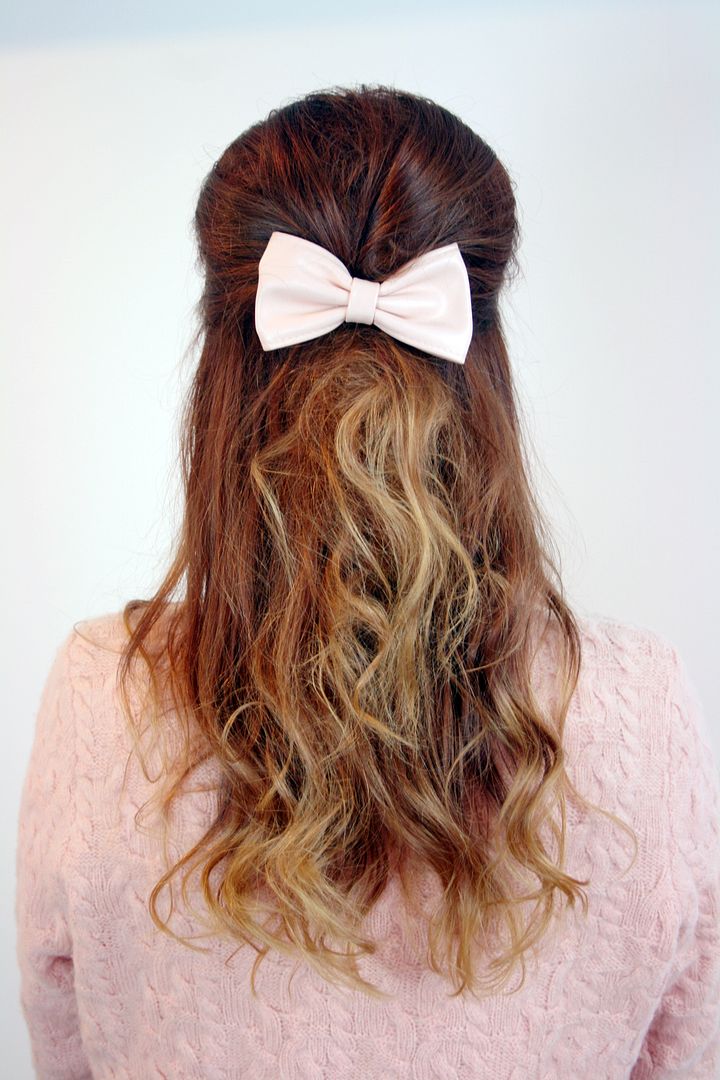 A black rose ring, a heart-shaped necklace and a pink bow cement the perfect dichotomy between the delicate feminine and the tough leather. Sweet, sleek, and sixties all in one nifty look!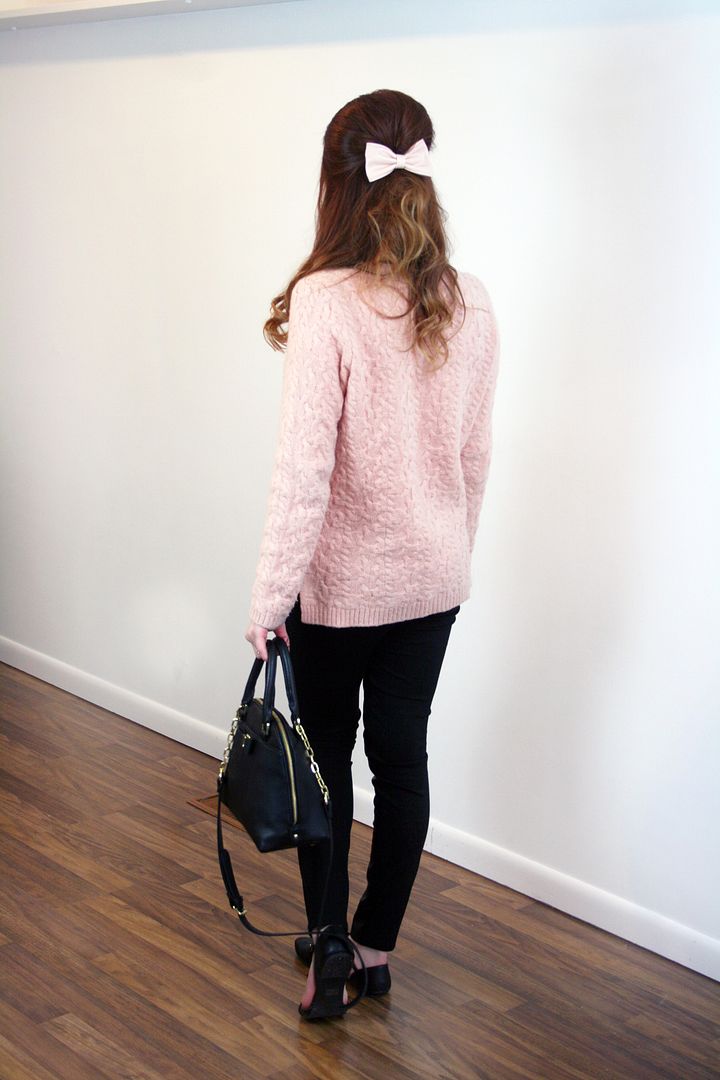 Molly's Outfit Details: Leather leggings: TJ Maxx (
similar
), Sweater: Zara, Collared Shirt: The Limited, Bow: H&M, Shoes:
Modcloth
, Necklace: Kohl's, Purse:
Target
Jodi
Leather leggings are a basic that every fashionista needs in her closet. You can literally wear them with anything. I'm trying to think of something that they would look horrible with and... I got nothin! They are perfect for dressing up or dressing down, for a "cool" dressed down look of course. They look equally cool with a nice blouse or a worn in t-shirt.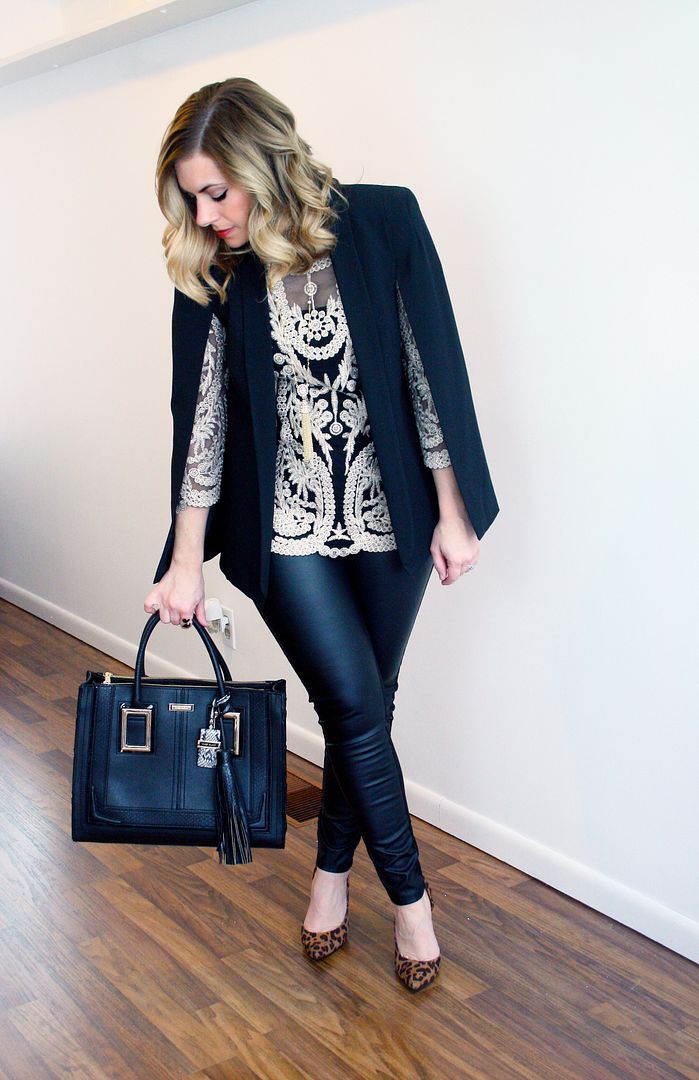 For this look, I decided to dress them up. My very stylish grandma got me this gold and black lace blouse as a Christmas gift (I come from a long line of stylish women. The fashion force is strong with this one).
And you all know how much I love capes, especially blazer capes aka
blapes
. These items were begging to be put together, so I happily obliged! This look is definitely on the formal side, but it would be a perfect alternative for a more formal event, or just going out for a fancy night on the town.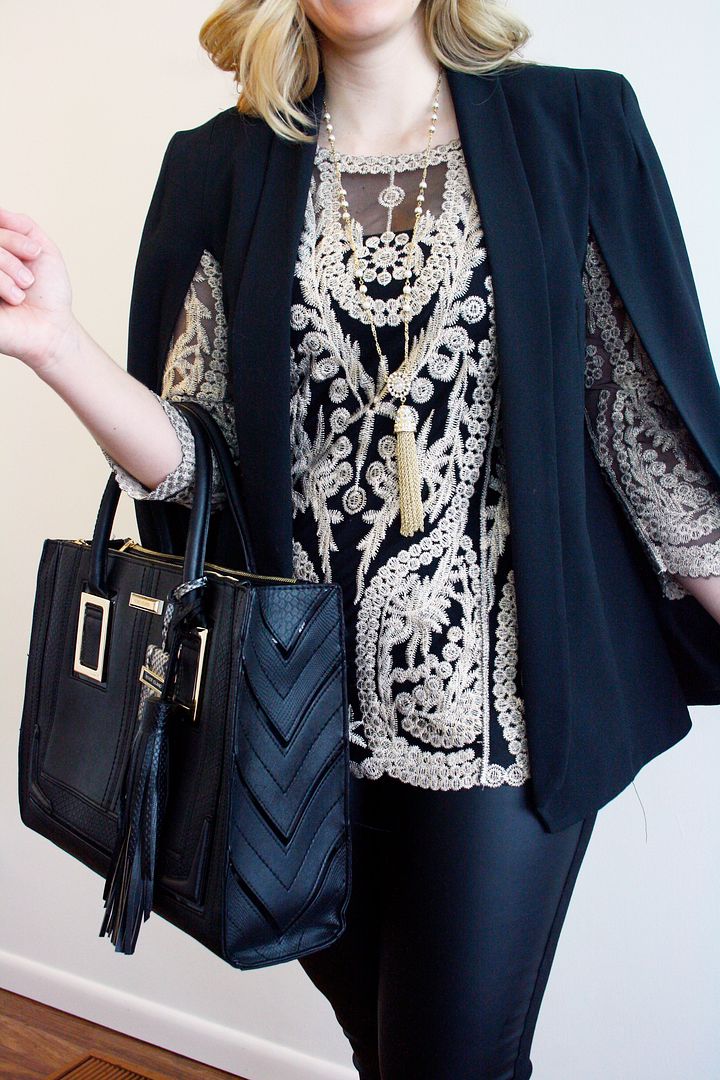 I finished off the look with a sparkly long necklace, a structured bag and leopard print heels. I went with animal print shoes to add a little extra flair and fun and to keep the look from being too stuffy. I know, leather leggings stuffy? You can never be too careful. Rock on with your blape self!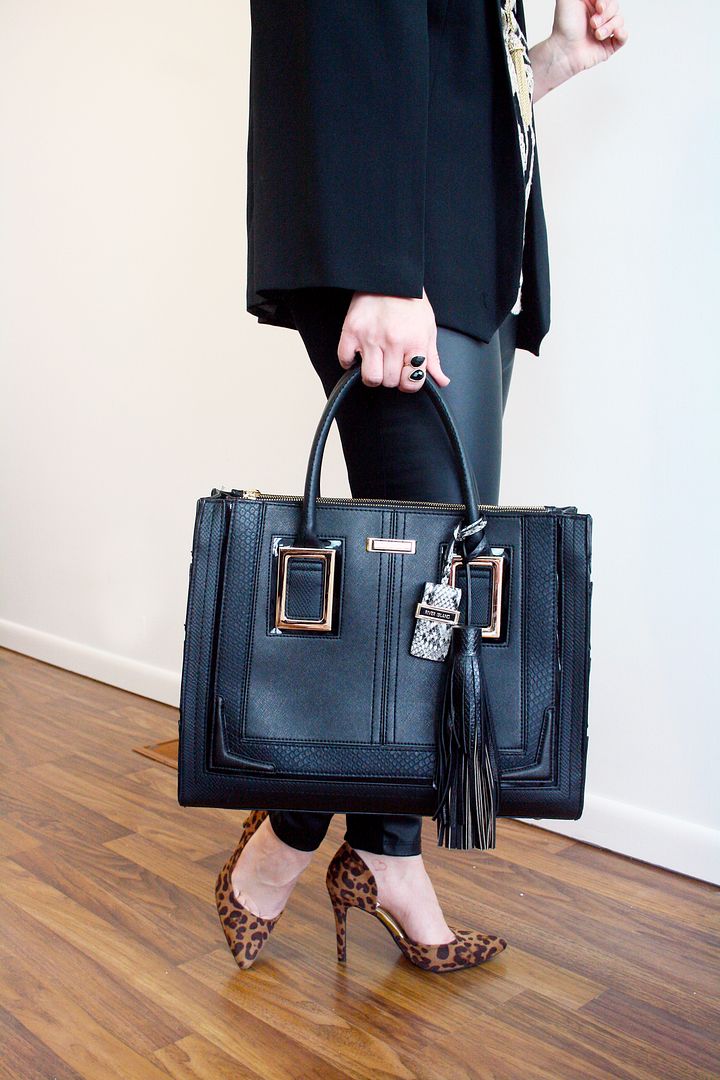 Jodi's Outfit Details: Blazer cape: Miss Selfridge (
similar
,
similar
), Blouse: CATO, Leather leggings: T.J. Maxx, Heels: Target, Bag:
River Island
, Necklace: Stitch Fix