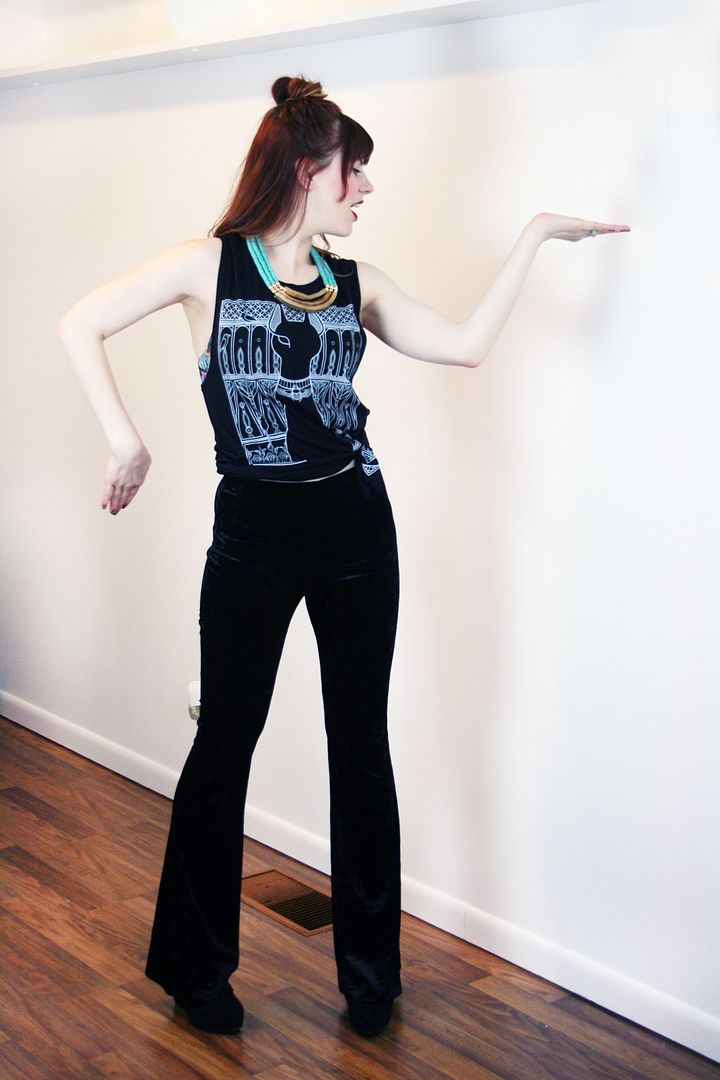 As much as we love convenient mall shopping and discount prices, we adore finding new local and independent shops for cool new duds. Vardagen, which means "everyday" in Swedish, is a cool, casual streetwear brand crafted for those who want to live a little. It's just outside of Indianapolis and their graphic tees feature hand-drawn illustrations with an edge. Also, their tagline should be "the most comfortable clothes known to man." (But they didn't ask me.)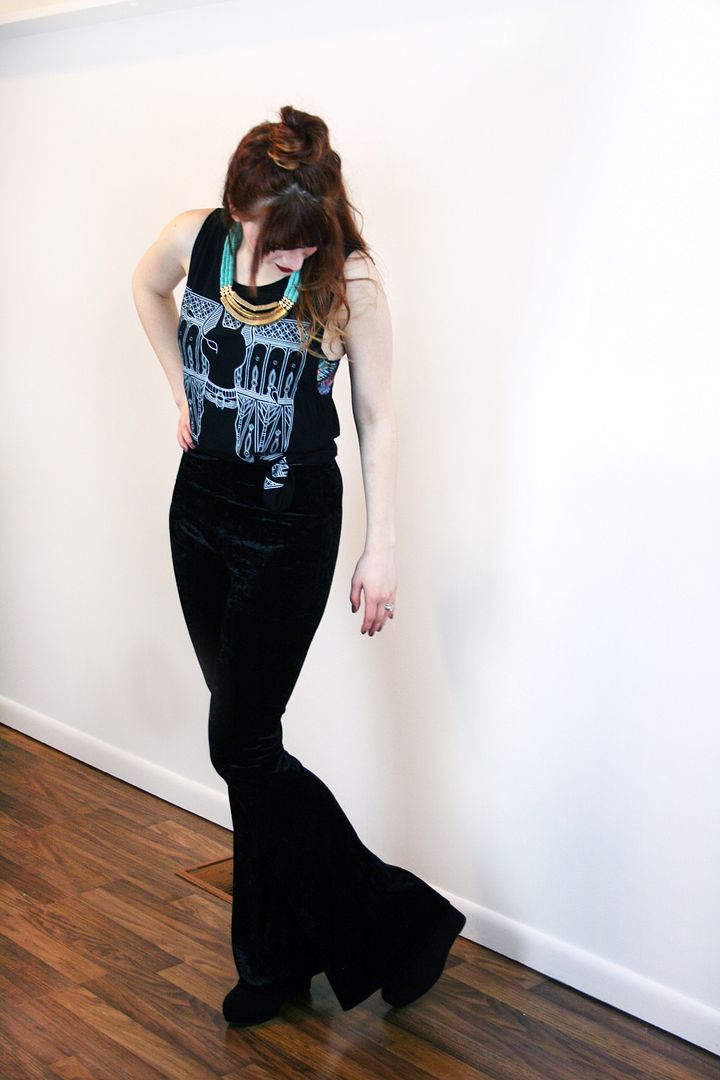 I especially loved this Bast Cat tank, probably because it has a classic, decidedly retro look to it. I paired this super soft and stylish tank with some of my new favorite pants of the season: crushed velvet flares. They're fun, luxurious and retro. What better combination could there be?
This Egyptian cat print plays off of ancient hieroglyphics, and brings that imagery into the modern day. I may be the most pale person on the face of the earth, but I've always loved Egyptian culture, down to the Cleopatra Halloween costume I wore in grade school with dramatic jewelry and a choppy black wig.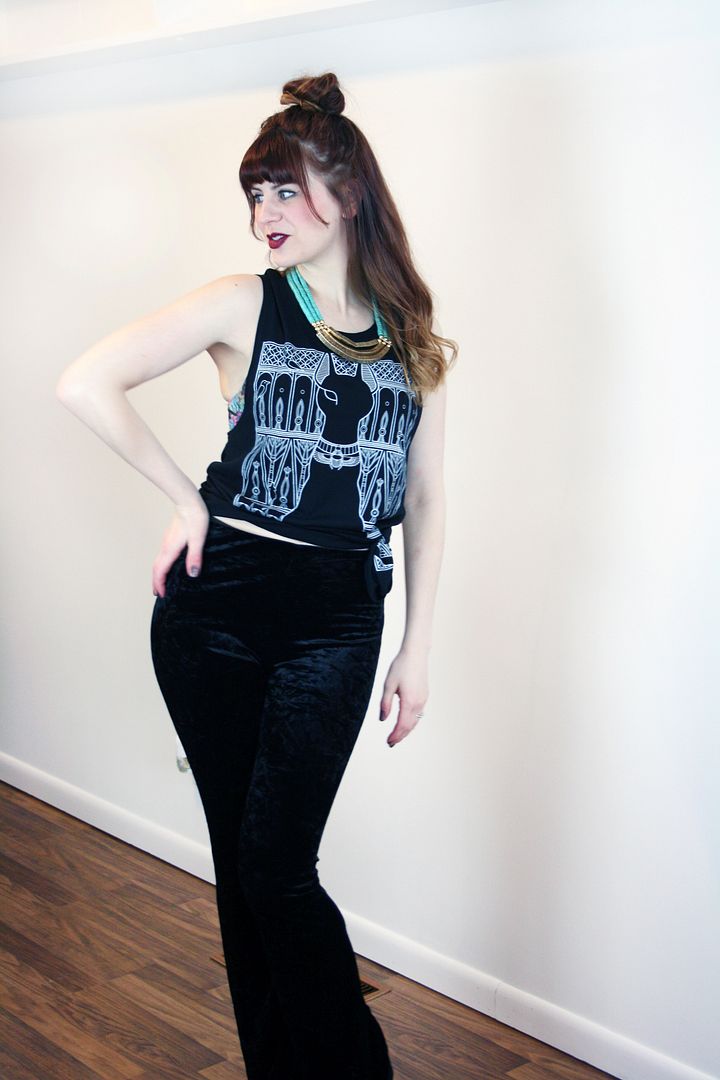 This is a fun homage to a costume, but again, I'm all about making costume-y work for everyday. So I topped the look off with a gold and turquoise statement necklace, dark lips, and a half knot for a fun exotic '70s vibe.
I like to think Cleopatra would approve!
Now, go on and sing along to the Bangles. And also check out this tank. Oh whey oh.