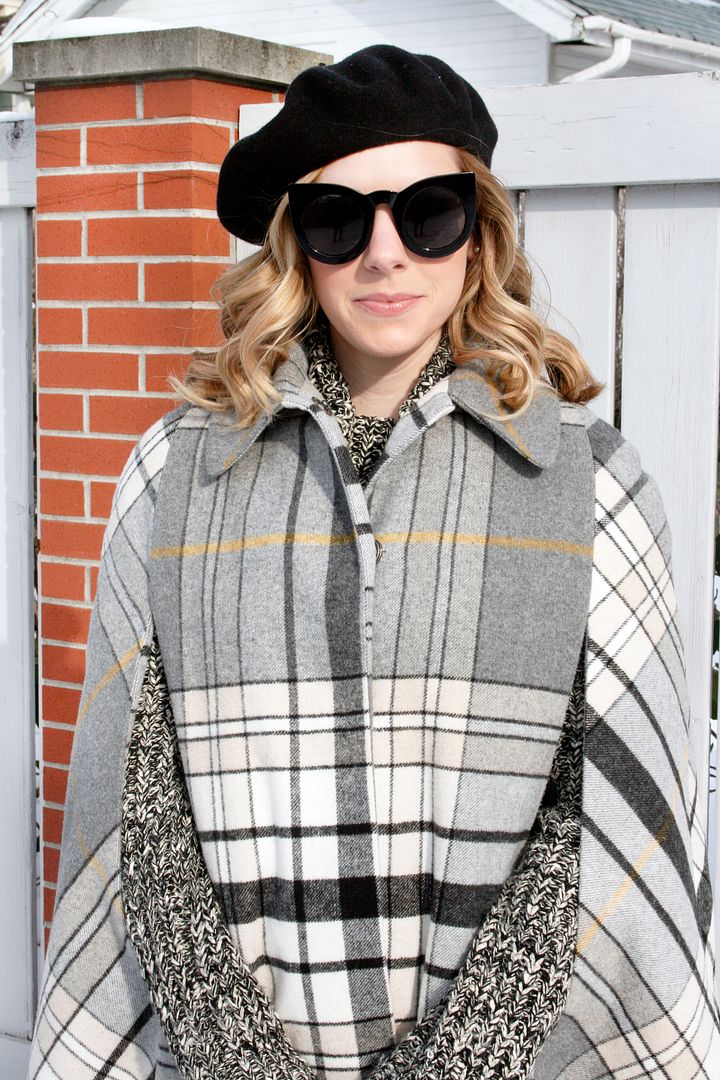 Boy, do I love a good cape. My husband likes to point out that I have more capes than some people (him) have coats. I can't help it. Something about them just makes me feel invincible. If I'm wearing a cape, you better believe I am strutting my stuff like nobody's business. In a cape you can feel like a superhero, a super model, or Nancy Drew!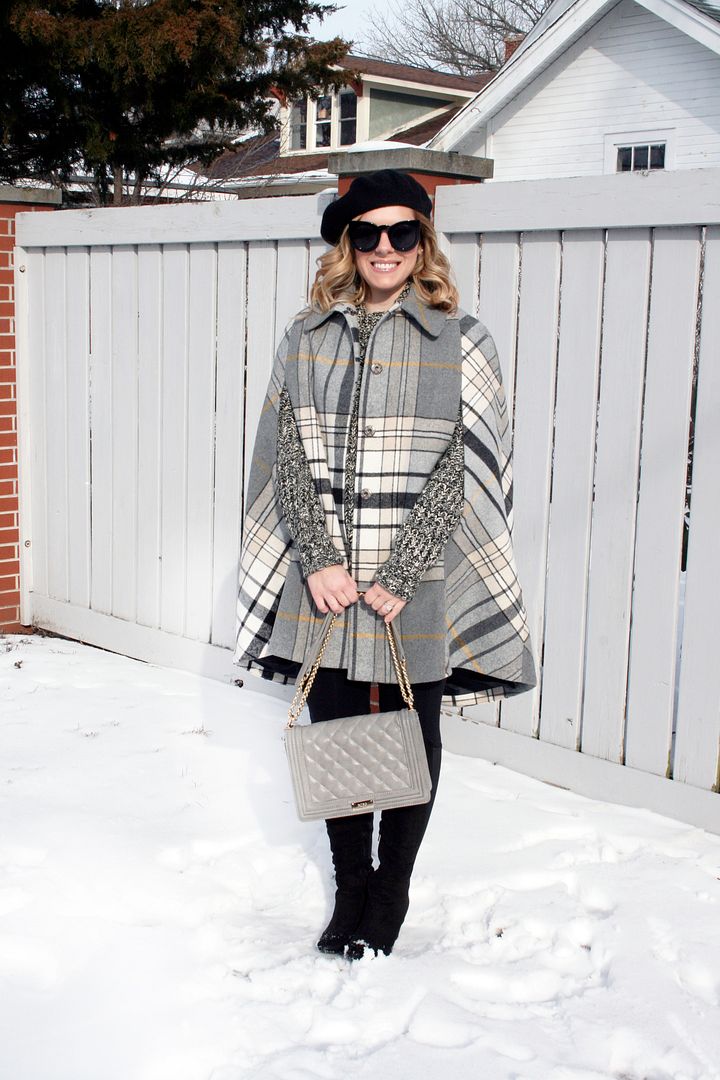 This cape has been worn many times this winter. It's made of a heavy material so is actually quite warm when paired with a chunky sweater and boots. A perfect combo for when you need to grab your magnifying glass and get down to solving mysteries! Or you know, just looking super chic in the middle of winter.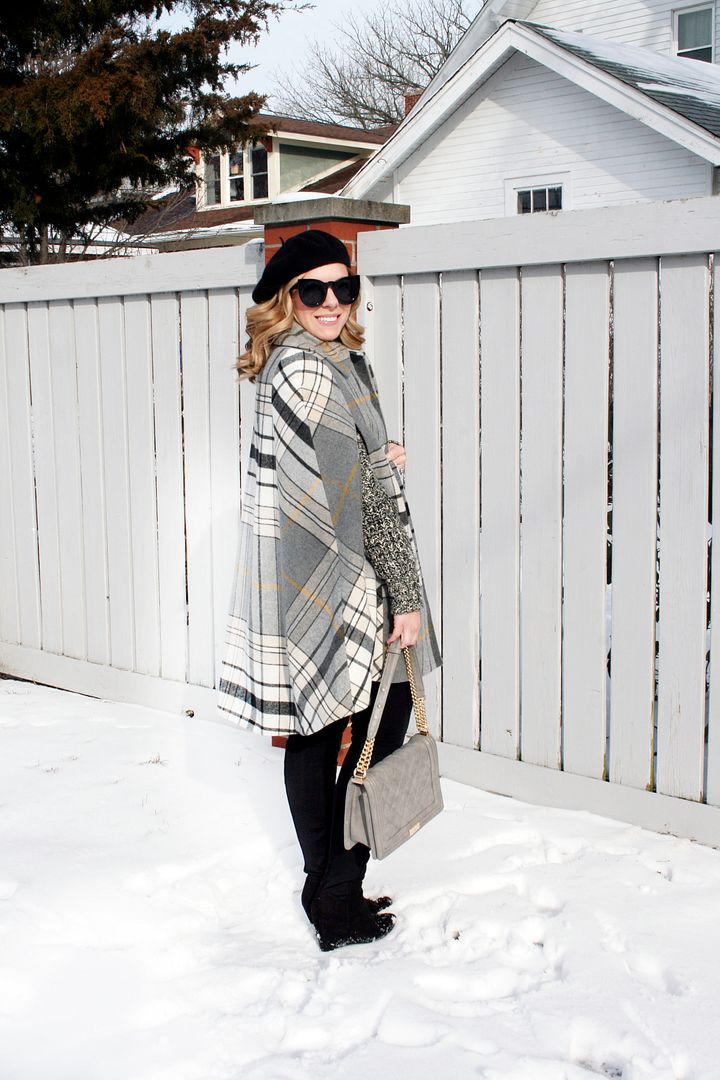 The day we took these pictures, it was the first time the sun had made an appearance in what felt like decades, so I needed to borrow Molly's sunglasses to get through the pictures. I'm super glad I did though because the sunnies really take this look to the next level. As in super Parisian Nancy Drew level!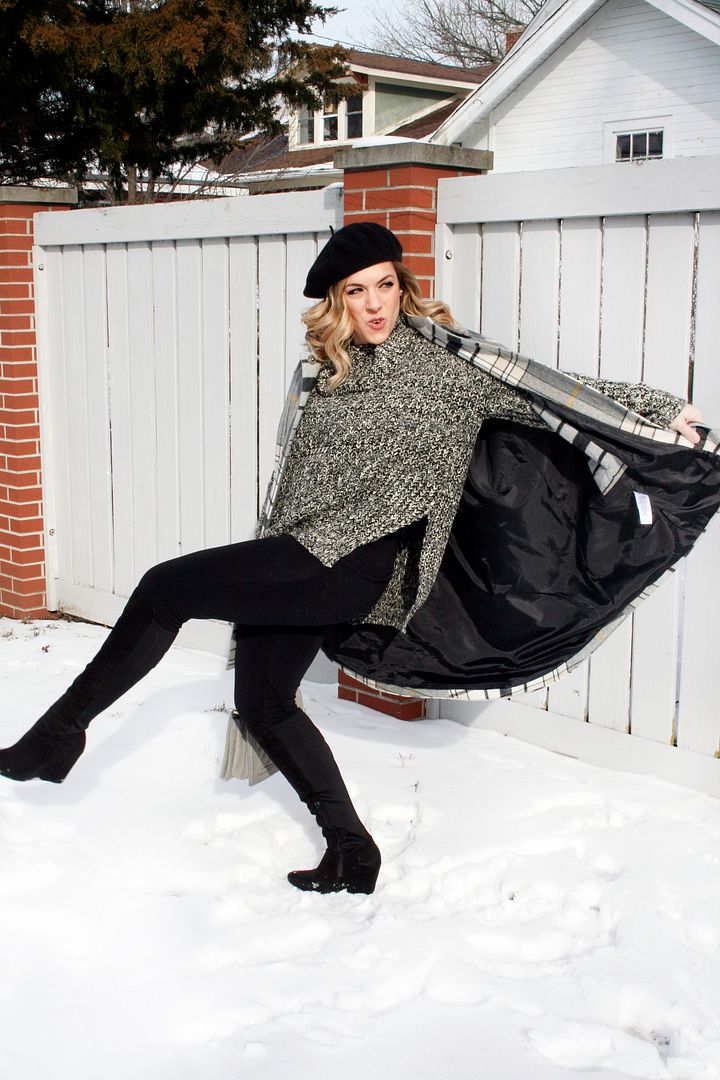 Watch out, I'm gonna solve some capers. Get it? Capers?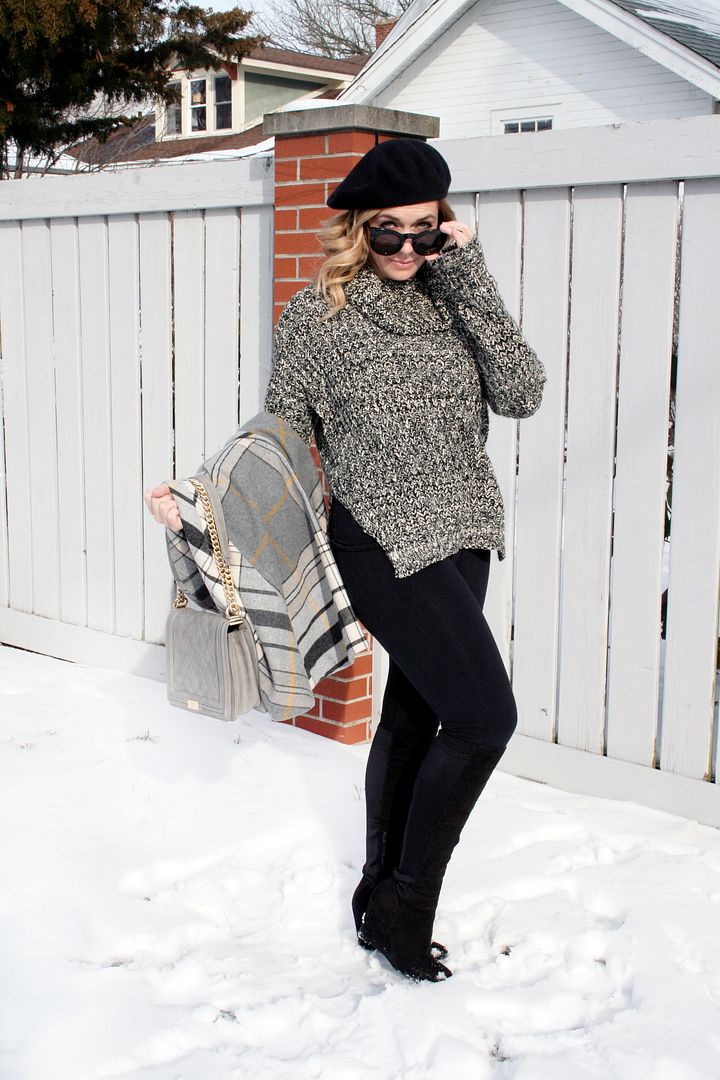 Oui oui!
Outfit details: Cape:
ASOS
, Sweater: MOSS Boutique, Boots: Target, Purse: BCBG