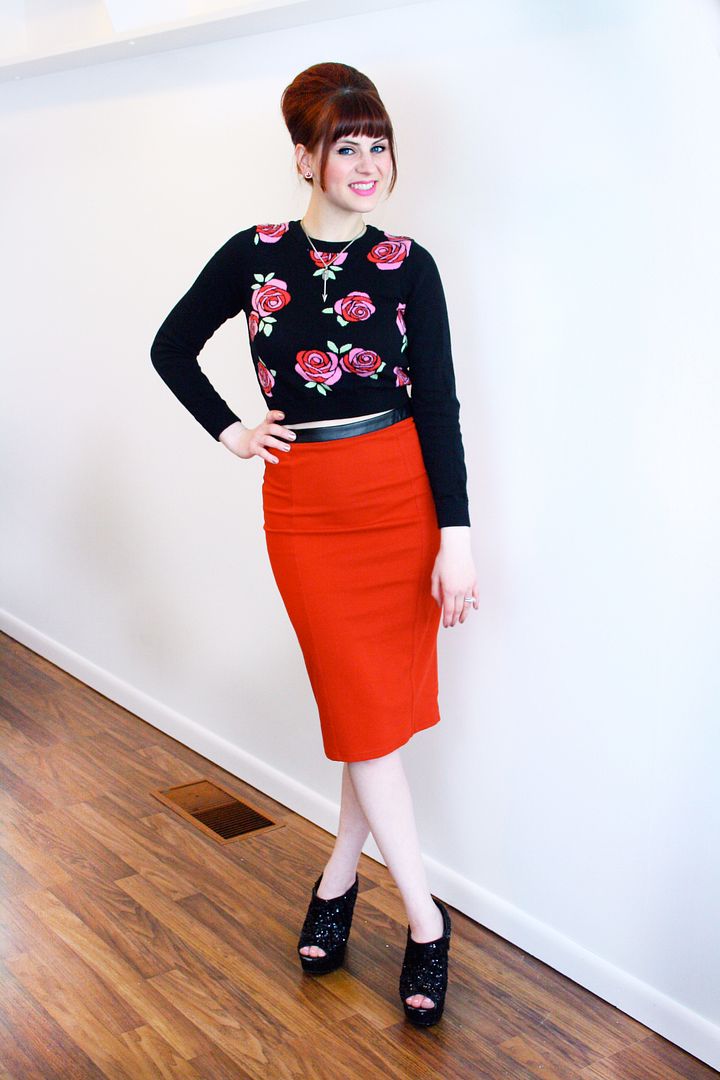 So, winter is long and cold and long and cold. Leading up to Christmas, there is so much festive cheer to keep you distracted, but after that, it's easy to do nothing but hibernate under blankets waiting for sunshine. Valentine's Day is a fun little holiday stuck in there full of glitter and chocolate as a bright spot before spring.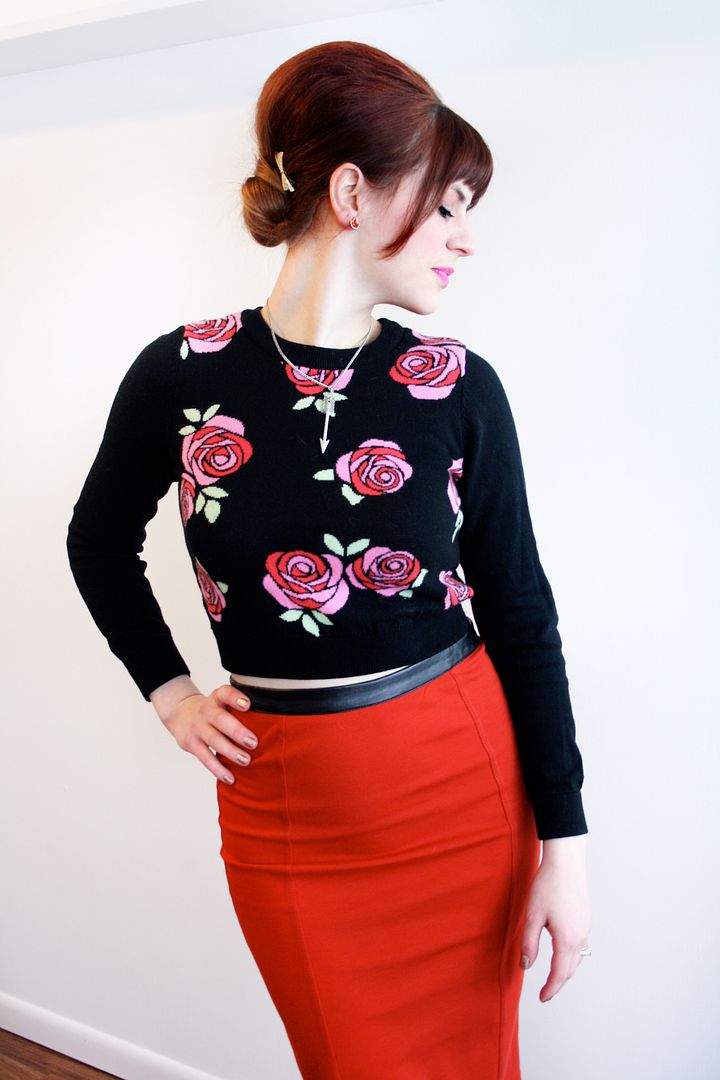 I know that it's a totally Hallmark holiday, but any excuse to stuff yourself with salted caramel dark chocolate and throw on a floral outfit can't be all bad. And you definitely don't have to be in a relationship to get into the holiday, especially when you could celebrate Galentine's Day too (thanks Leslie Knope)!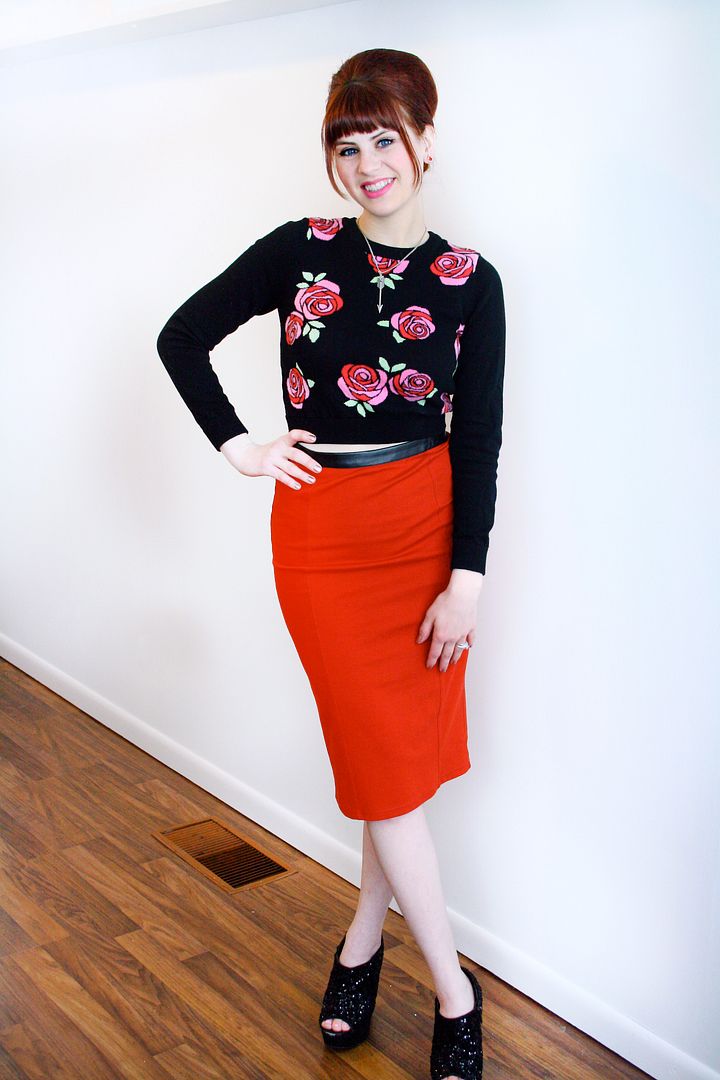 I love this cheery cropped sweater that's perfect for a Valentine-y look without being over-the-top. A red pencil skirt with black leather trim added a fun and sophisticated flair. A vintage bow barrette and an arrow necklace, from a DIY I did
here
were the perfect understated pieces to top off the theme.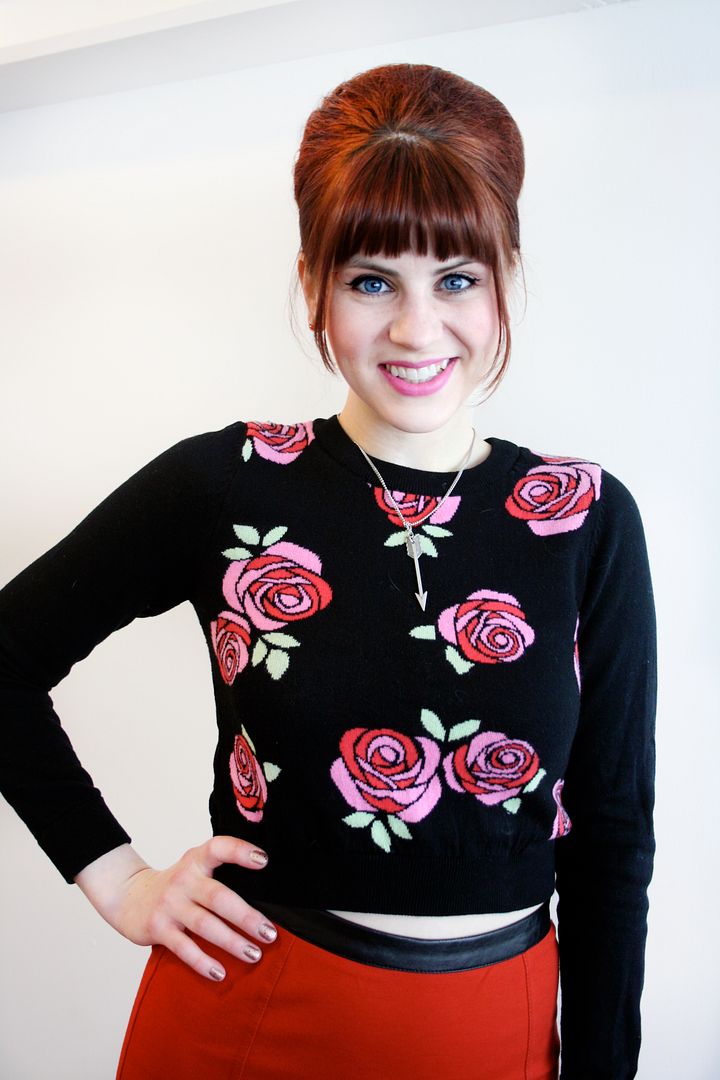 These black sequin wedges are some of my favorite kicks, but they're only appropriate for a few choice occasions. This is one if there ever was one.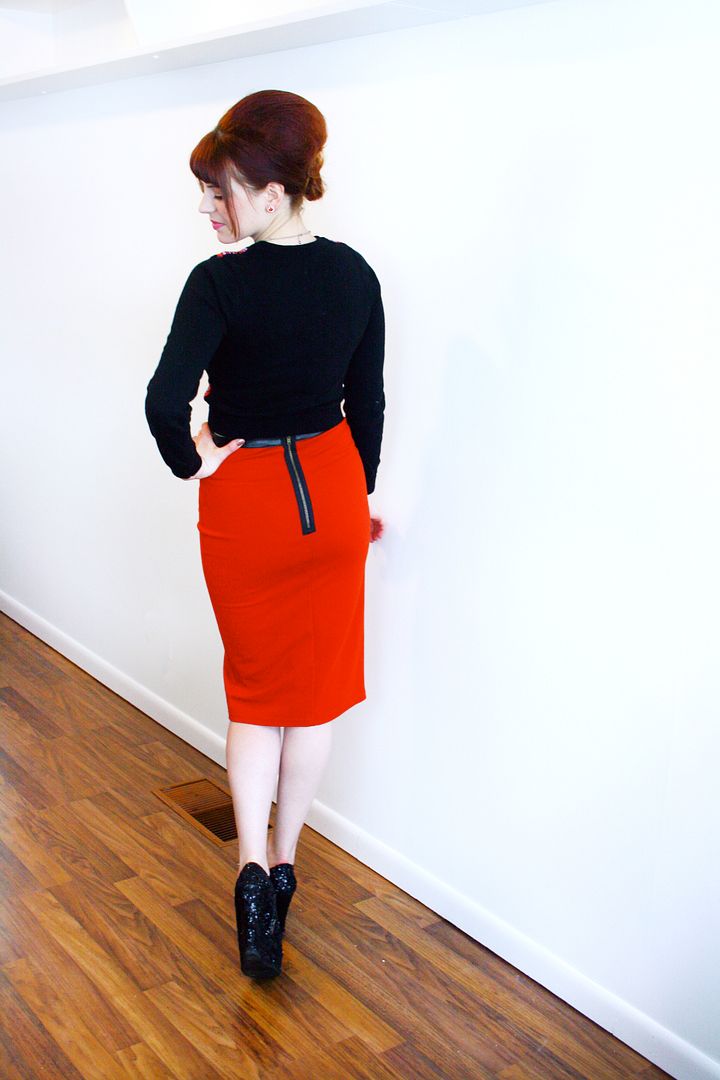 Every year on Valentine's Day, restaurants are crazy busy, so my husband and I started a tradition on our first Valentine's Day together 7 years ago. We stay home, spend a good portion of the day making a nice meal, dress up, and have a nice candlelit dinner at our dining table.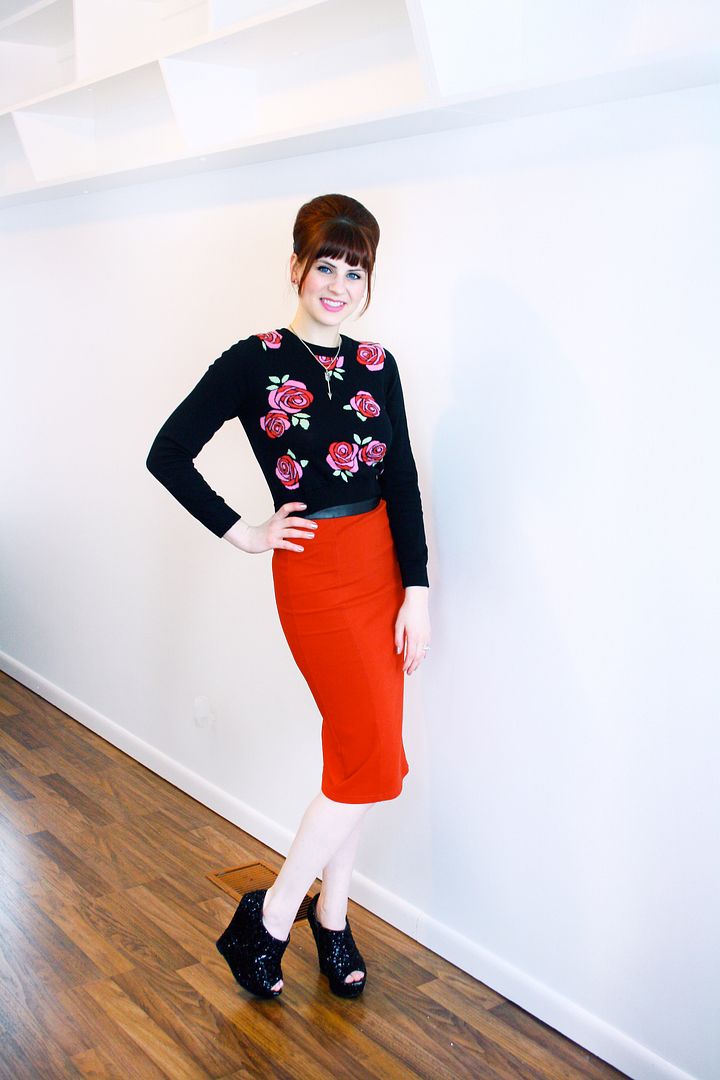 What are your plans for Valentine's day? Are you at least excited to incorporate some pink and red into your ensembles this week? Be sure to follow us on
Instagram
to see our Valentine-themed outfits of the day!
-Molly