I always seem to get into a slump around this time of year. It's usually cold and dreary for days on end, everyone is sick and spring is way overdue. Valentine's Day is a perfect excuse to dress up cute, bake some goodies and hang out with your favorite person or people.
My husband and I don't have any set traditions, but this year we're taking a page out of Molly and her husband's book and cooking dinner at home. My husband makes a mean pot roast and we're going to eat our way through an ice cream sundae bar.
Since we're staying in, we're most likely going to wear comfy clothes and have an indoor picnic, but we've got the whole weekend to dress up and feel festive for the holiday! I decided to go for a really in your face obnoxious look for this post to make up for my Sunday wardrobe.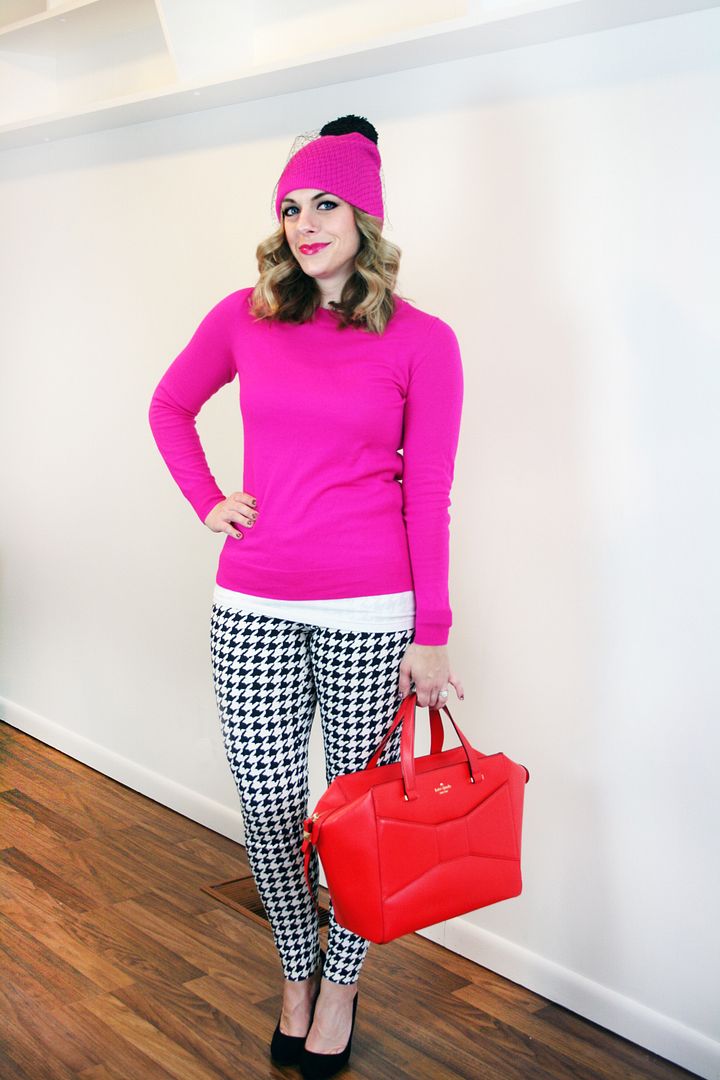 I got this fuchsia sweater a couple of months ago and quickly realized that fuchsia is my new favorite color. Soon after, I found this adorable veiled beanie to match and the rest is color coded history.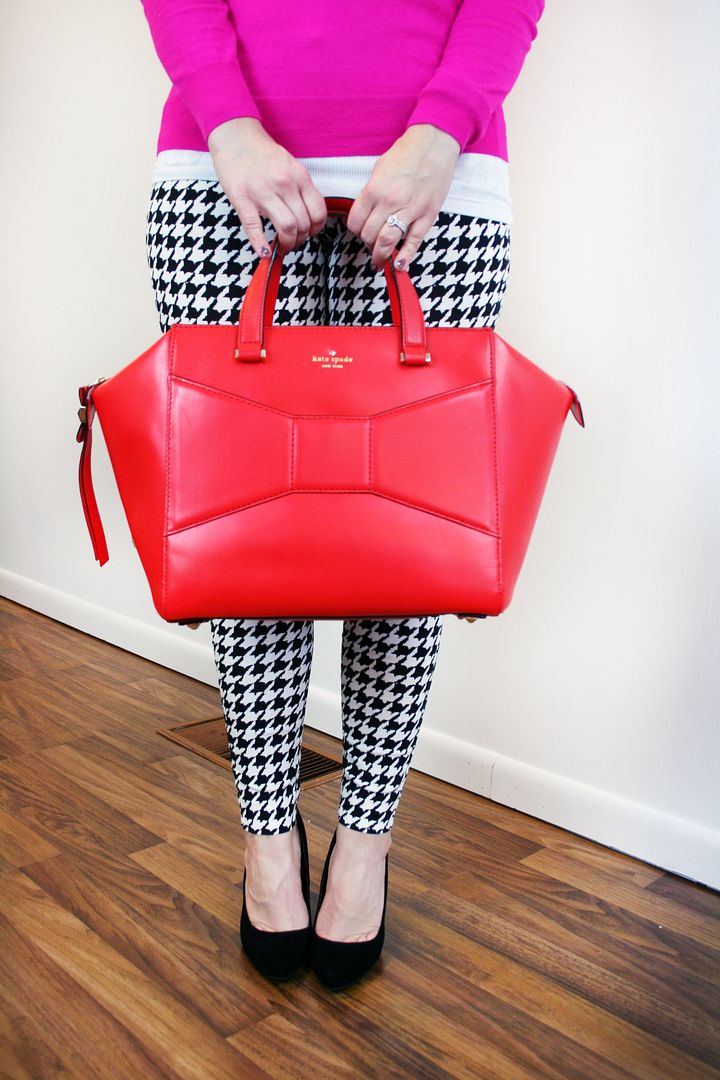 I upped the Valentine's Day factor by adding a red coat and bag, which I'm currently obsessed over. I'm like a walking, talking candygram! Now, where's the chocolate?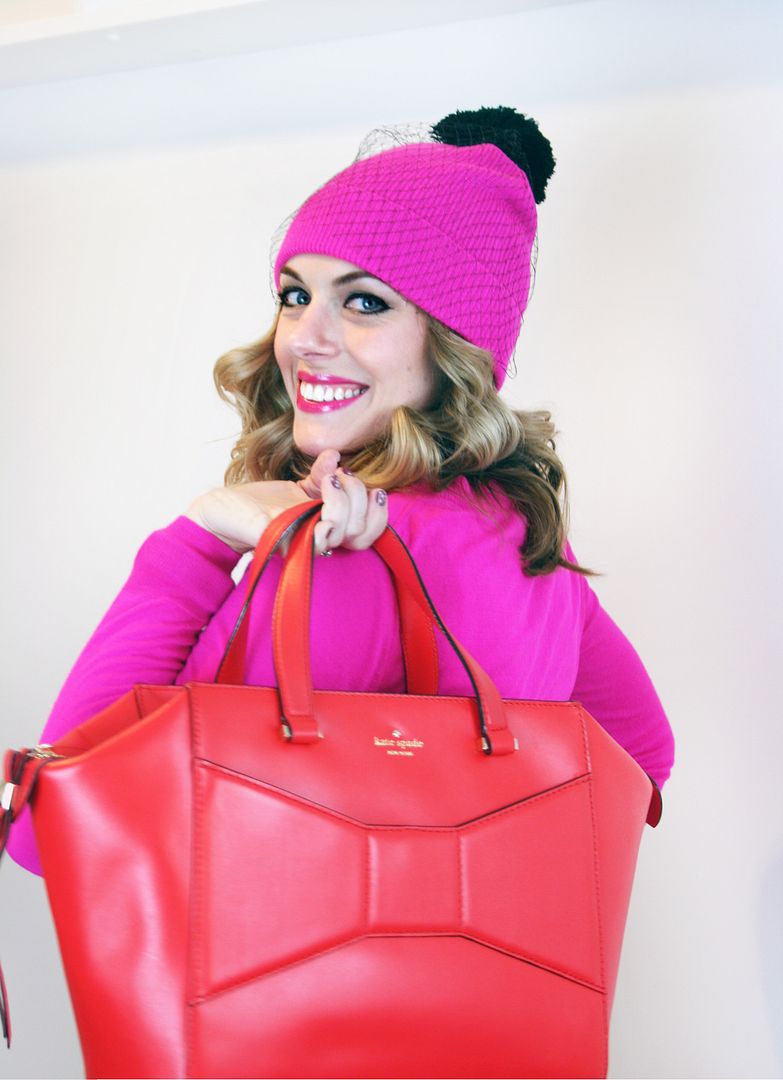 Happy Valentine's Day!
Outfit details: Sweater: J.Crew Factory, Beanie: Betsey Johnson, Pants: The Limited, Coat: J.Crew Factory, Bag: Kate Spade