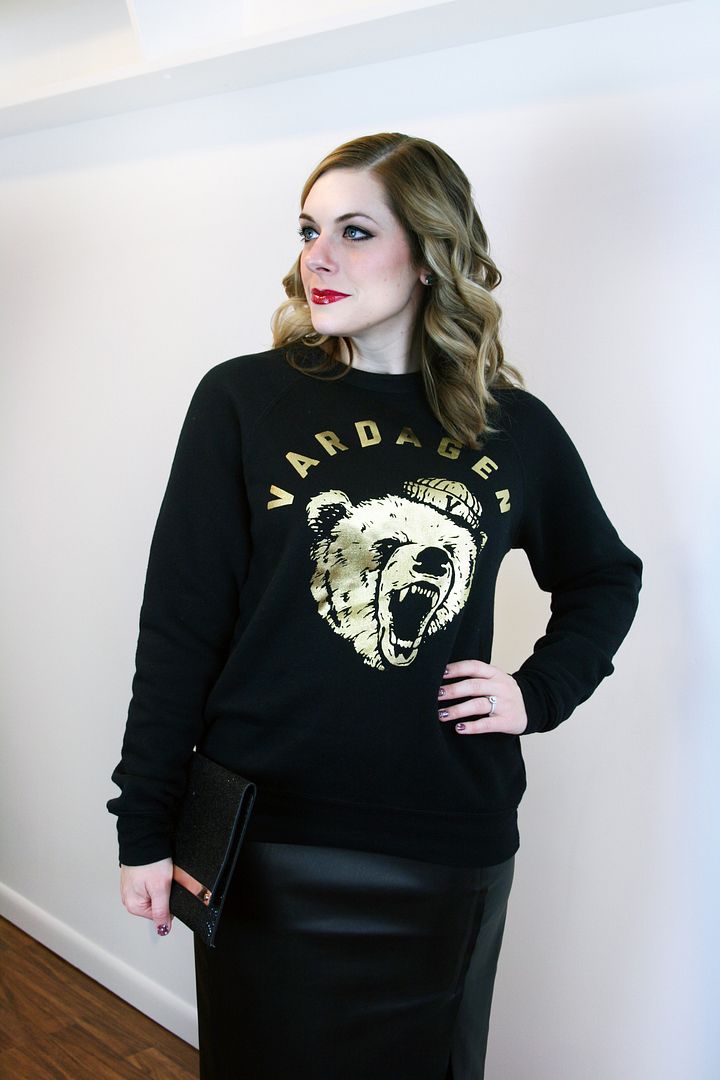 As Molly mentioned on
Monday
, we love our independent boutiques and small business shops. They are the best place to find one of a kind pieces.
Vardagen
, which means "everyday" in Swedish, is an awesome company based just outside of Indianapolis that specializes in cool, casual, everyday streetwear made for those who want to live a little.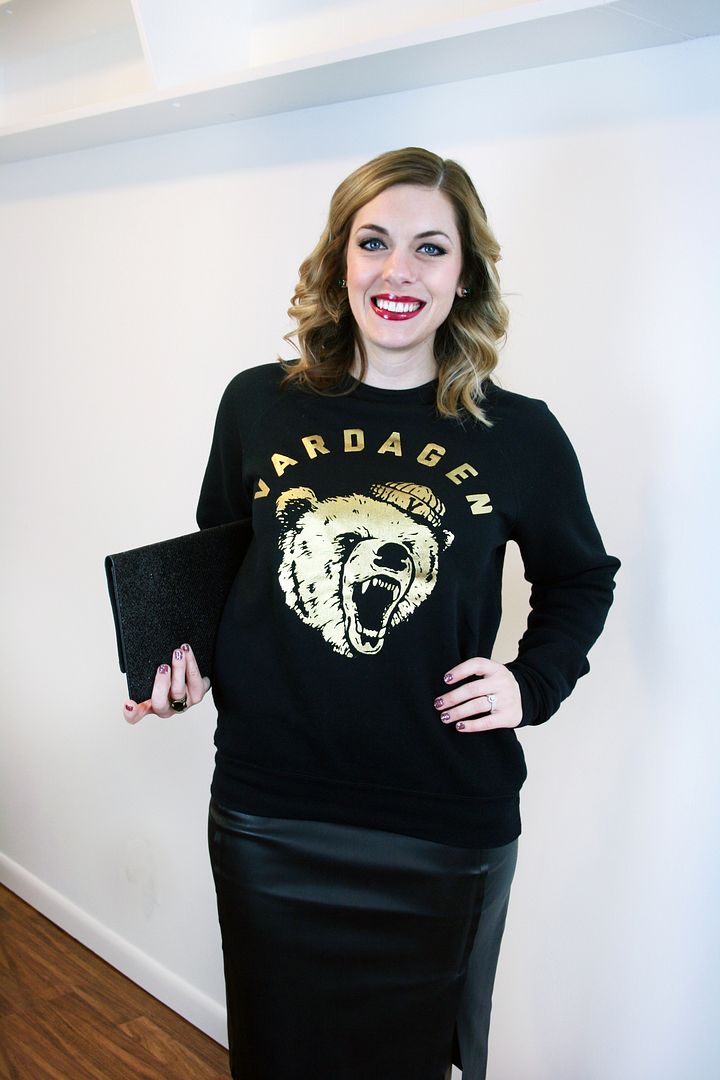 You may not realize this, but I went through a bit of an "emo/skater/punk" style phase when I was in high school. I still have the belt I made entirely out of safety pins and beads and my first pair of Converse with Dashboard Confessional and Saves the Day lyrics scrawled all over them. I remember the day when I realized I didn't have to dress in only obscure band tees and safety pinned jeans to express myself. I could dress stylishly too! That early high school part of me still exists inside and continues to draw my eye to places like Vardagen, so I was very excited to find this Bling Bear sweatshirt on their website. I love mixing different styles and pieces, so Mr. Bear has been a welcome addition to my closet.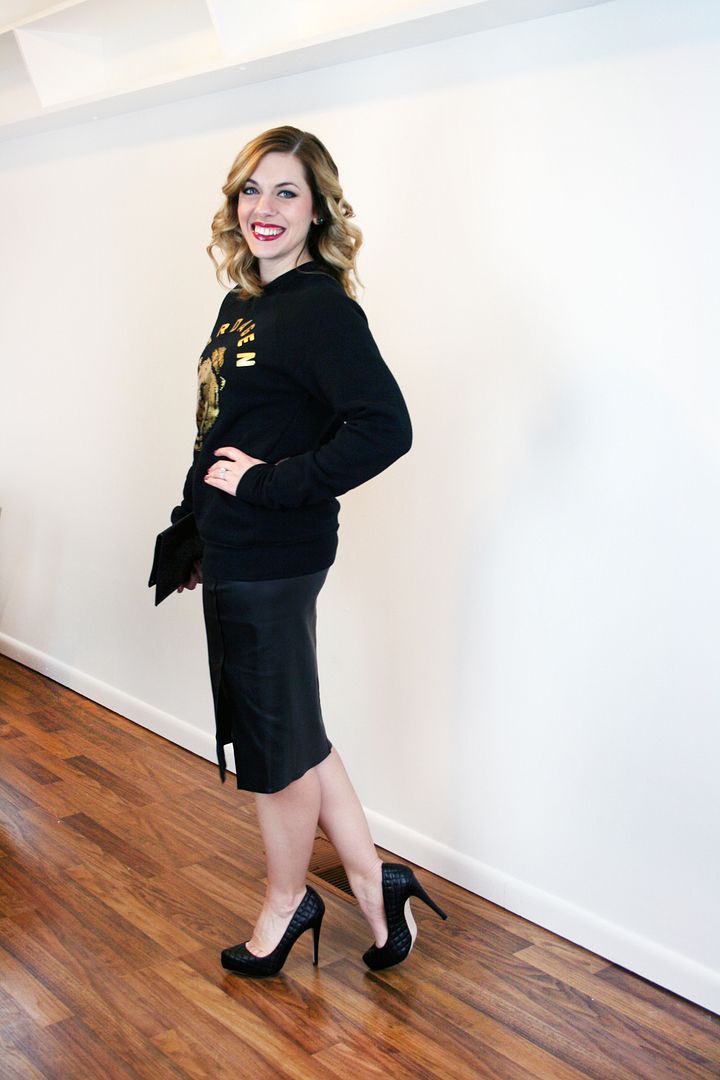 I'm not gonna lie, I've mostly worn this sweatshirt with leggings and comfy pants so far, but I also like the idea of dressing it up with this leather pencil skirt and heels for an unexpected look. It doesn't hurt that the material is the softest I have ever felt. I'd live in this thing if I could (and I intend to).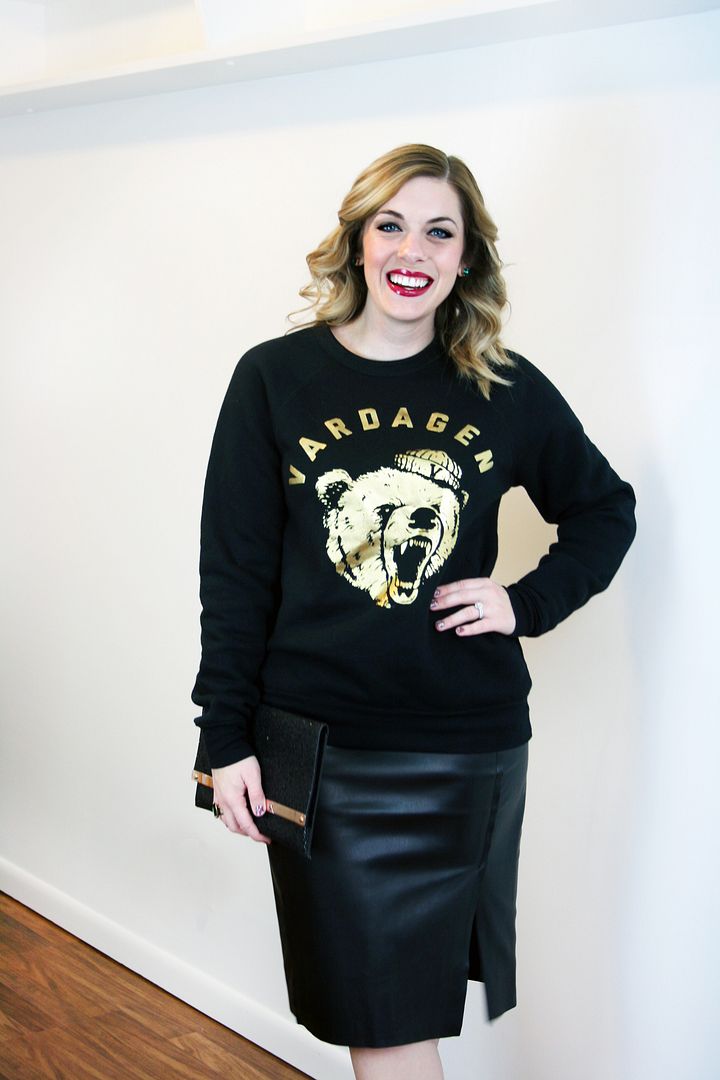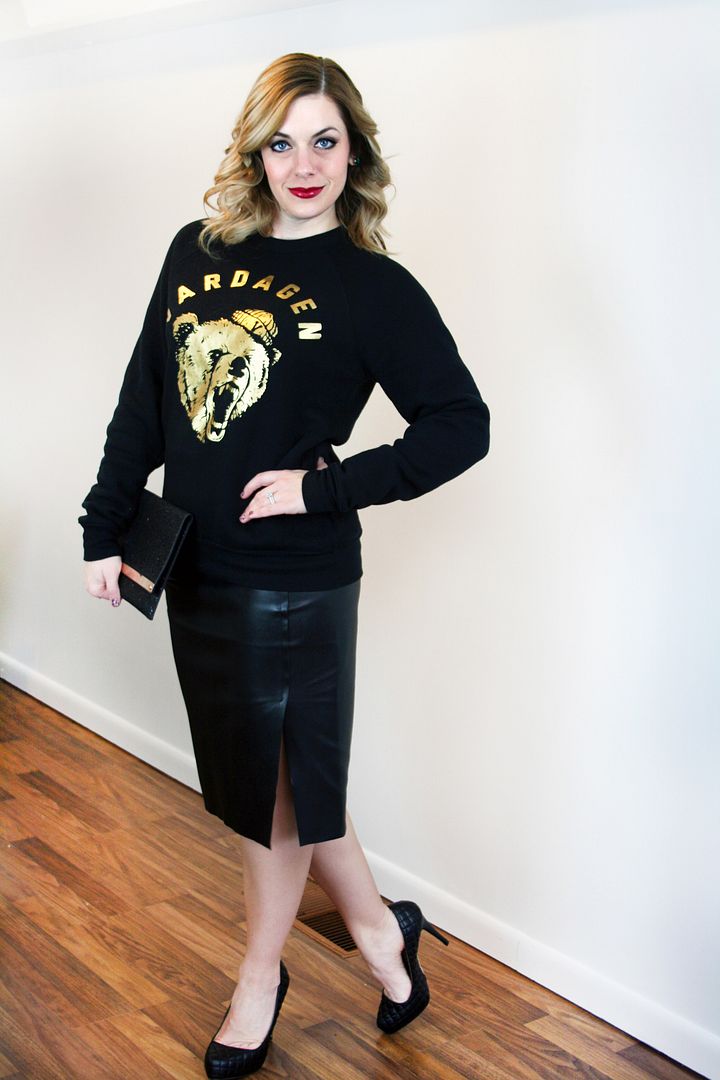 The gold foil of the bear design elevates it as more than just a normal sweatshirt as well. It really doesn't get any cooler than a gold bear wearing a little sailor hat, does it? It's almost like he's saying, "Aharrrrrgh matey!"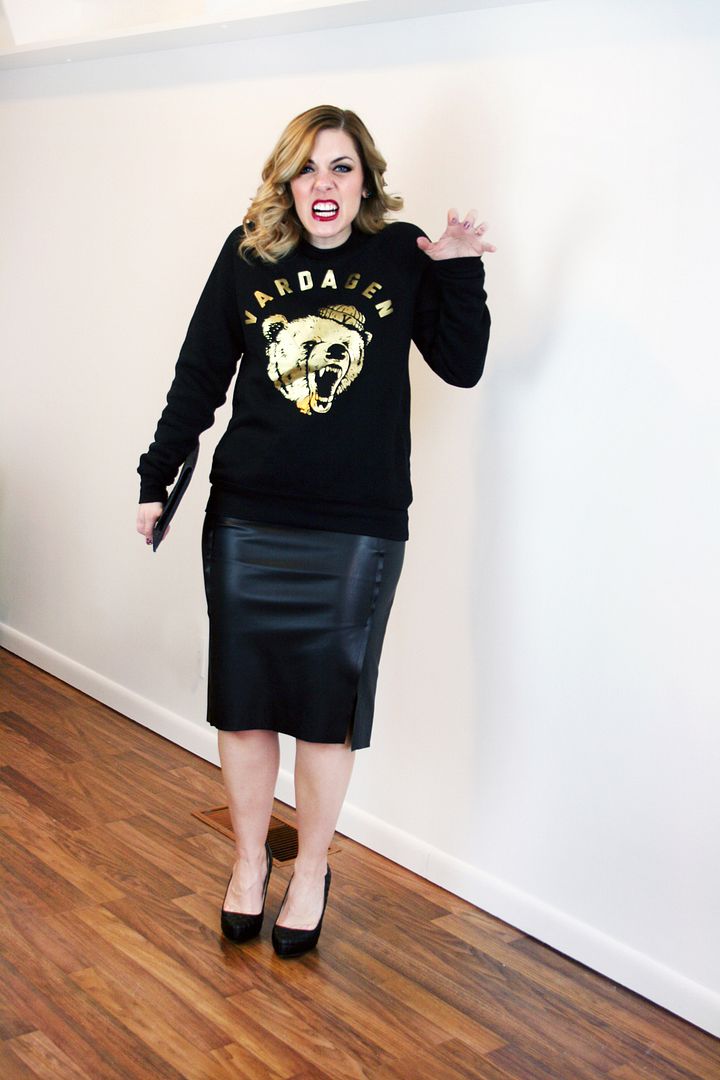 Outfit details: Sweatshirt:
Vardagen
, Skirt: Loft, Heels: BCBG, Clutch: T.J. Maxx