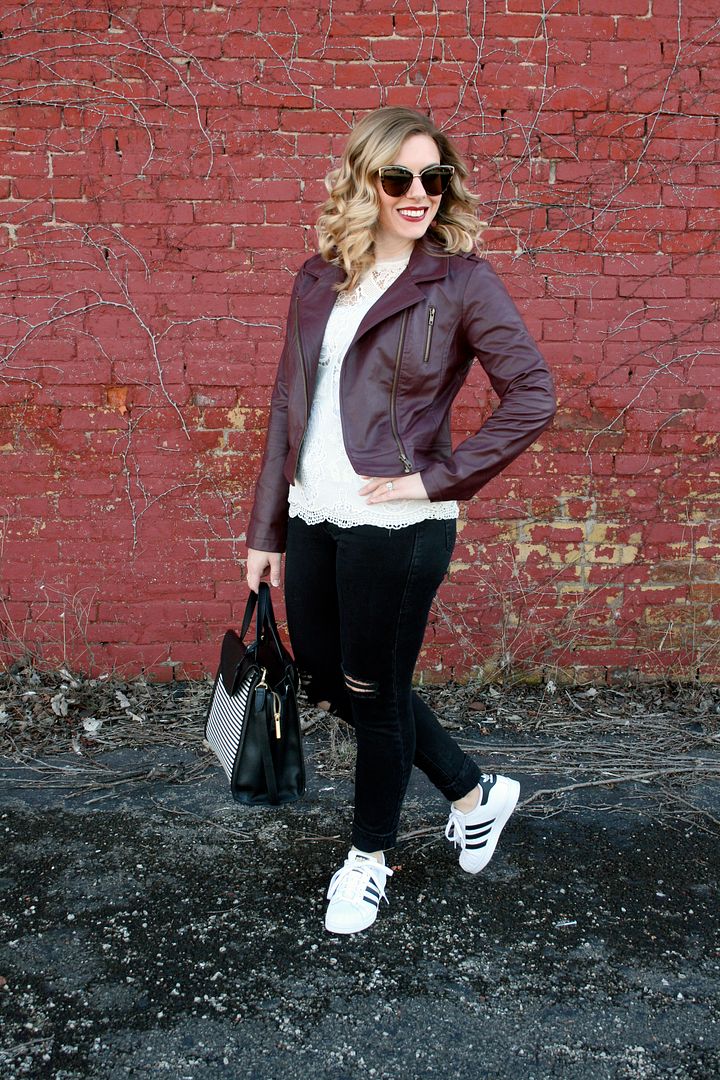 This time of year in the Midwest is defined by crazy weather. Literally, on Monday it will be 60 degrees and by Wednesday, there's a snowstorm. All of that makes it really difficult to dress and look put together. Luckily, it's also a great time to pull from your winter and your spring wardrobes and experiment with mixing and matching.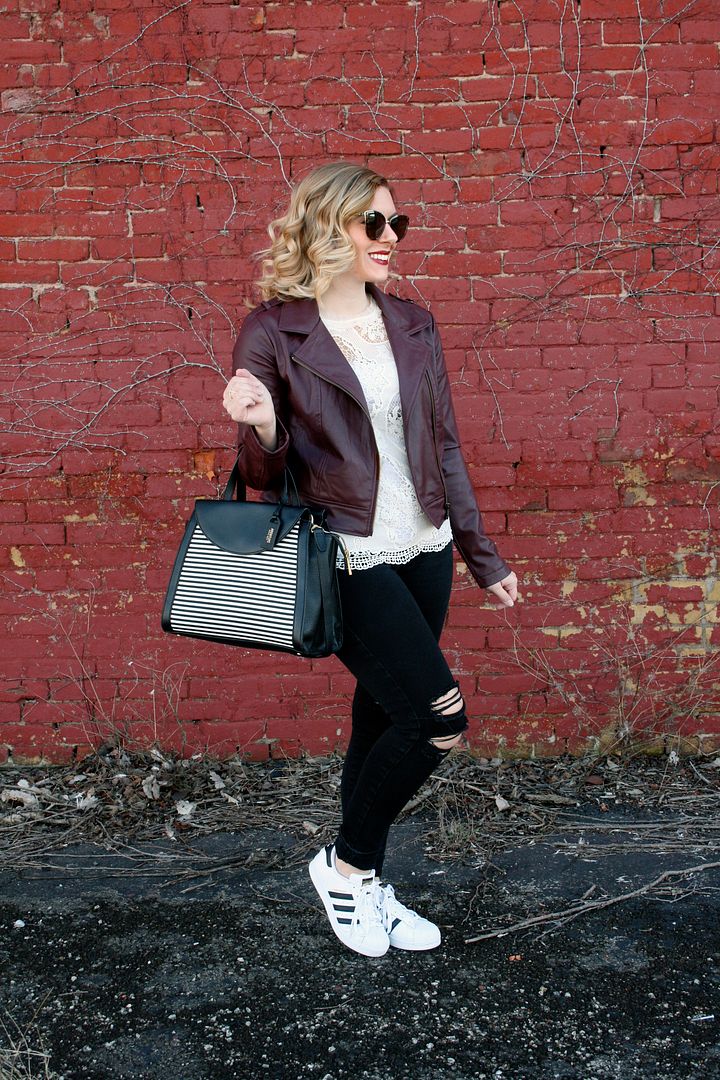 I like to mix and match tough and feminine pieces. It keeps the look interesting and insures that you don't look too girly or too biker chick. Don't get me wrong, there's nothing wrong with either of those things, I just like to satisfy all parts of my personality at once.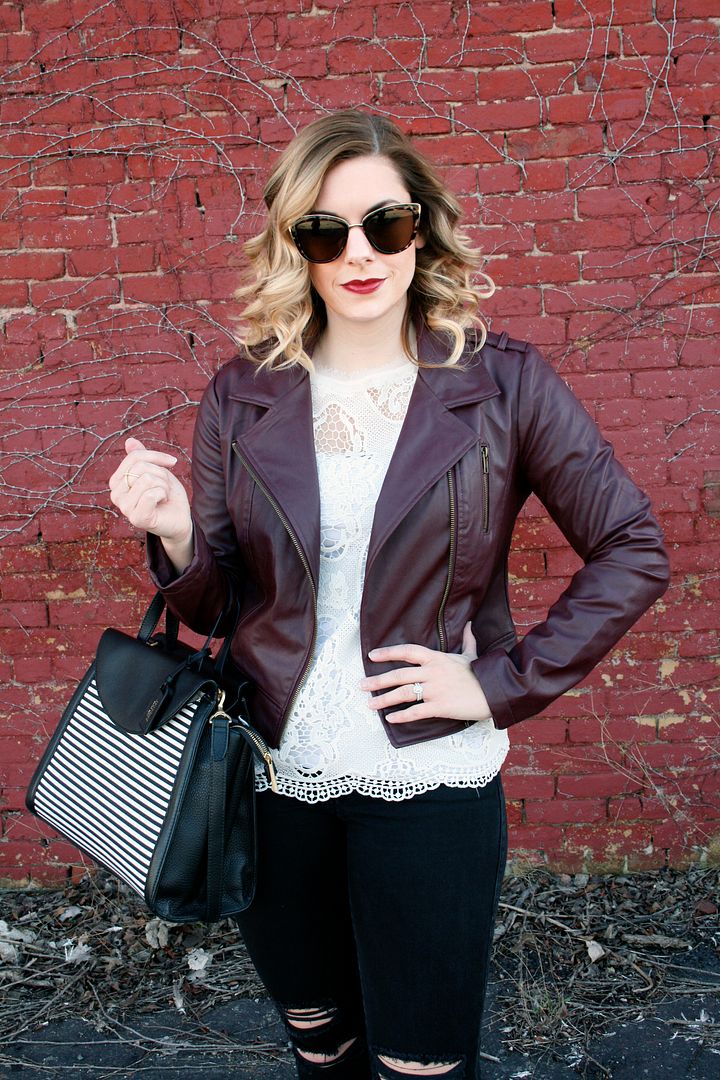 I scored this burgundy "leather" jacket at Modcloth during one of their 70% off sales. I don't use the word "score" lightly either, they practically were giving it away. Plus, I love all things burgundy, so it didn't take much convincing to add it to my cart.
Can we also talk about how happy I am these Adidas shell tops are back in style? I bought my first pair as a freshman in high school and felt like to coolest person on the plant. I'm happy to report that I feel exactly the same way now in these new sneaks.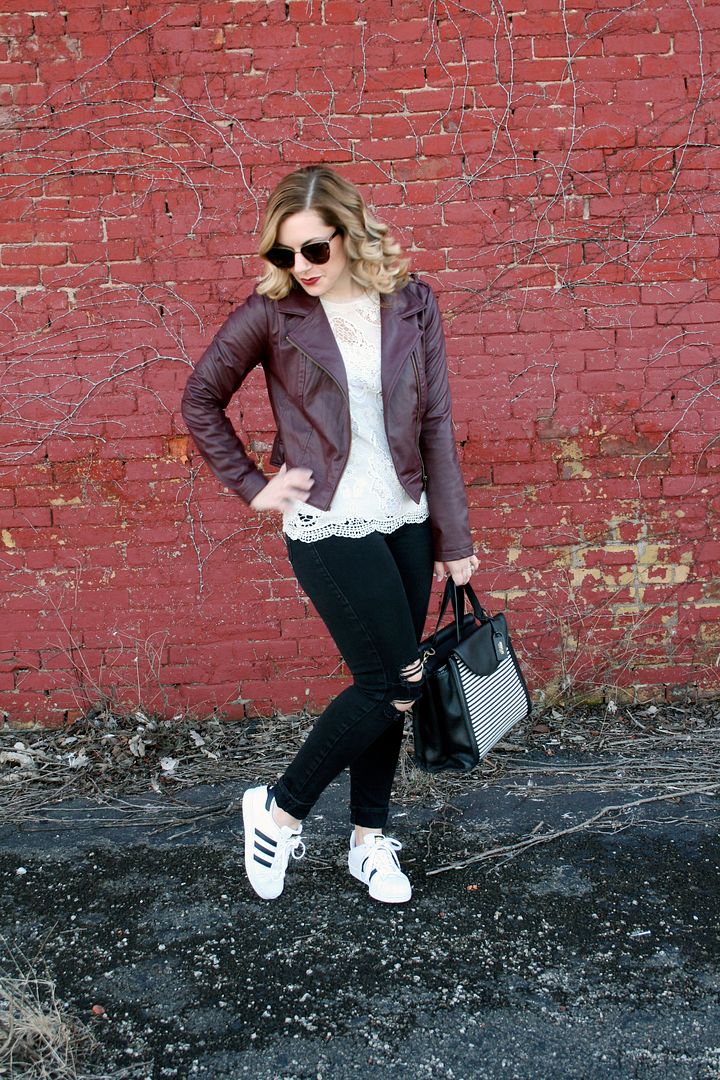 I kept the "tough" vibes to my jacket, jeans and sneakers and upped the "feminine" vibe with this lace shirt, shades and makeup. I think it all added up to a well balanced delicate meets tough look. Plus, it was super comfy to boot and that is definitely a win-win in my book!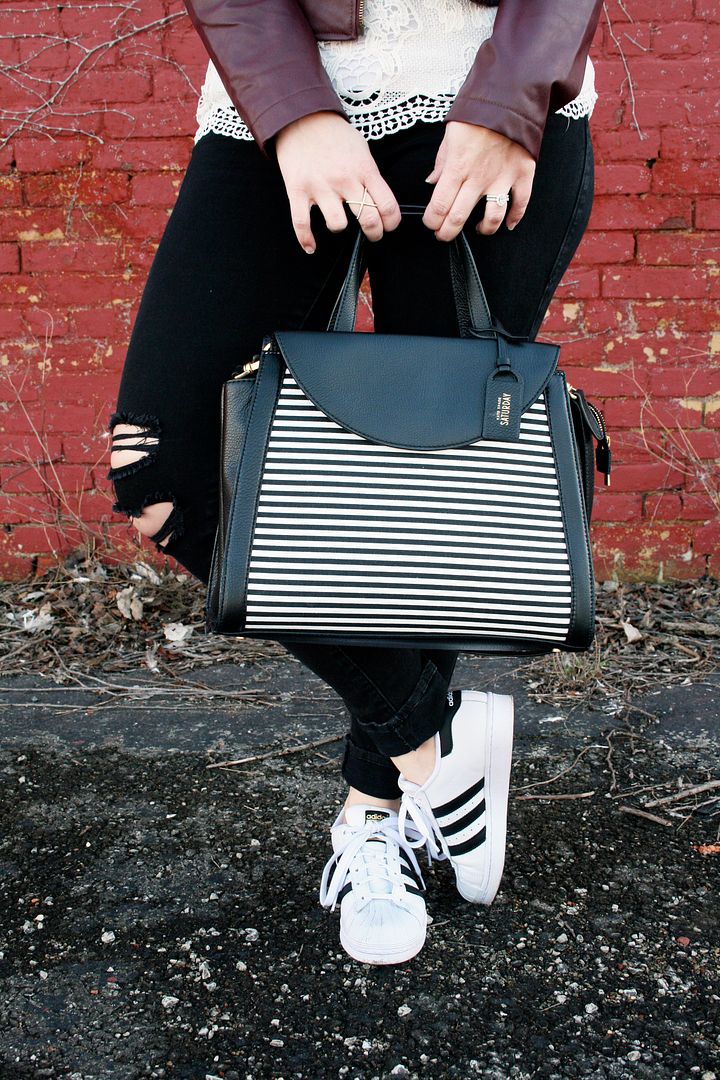 Outfit details: Jacket:
BB Dakota
, Jeans: Rock & Republic, Lace top:
Target
, Sneakers:
Adidas
, Purse: Kate Spade Saturday, Sunglasses:
Quay