My husband and I recently vacationed in San Diego for about a week. The scenery, architecture, and Mexican-inspired food made it seem like a total getaway. We weren't able to complete our list of what we wanted to see and do there; unfortunately we were there for the only week of "winter" with temps in the 50s and monsoon-like rain for days. That said, we had to forgo some of our outdoor plans for indoor things. Which obviously means we just ate good stuff for 6 days straight (OK, we saw a few museums too).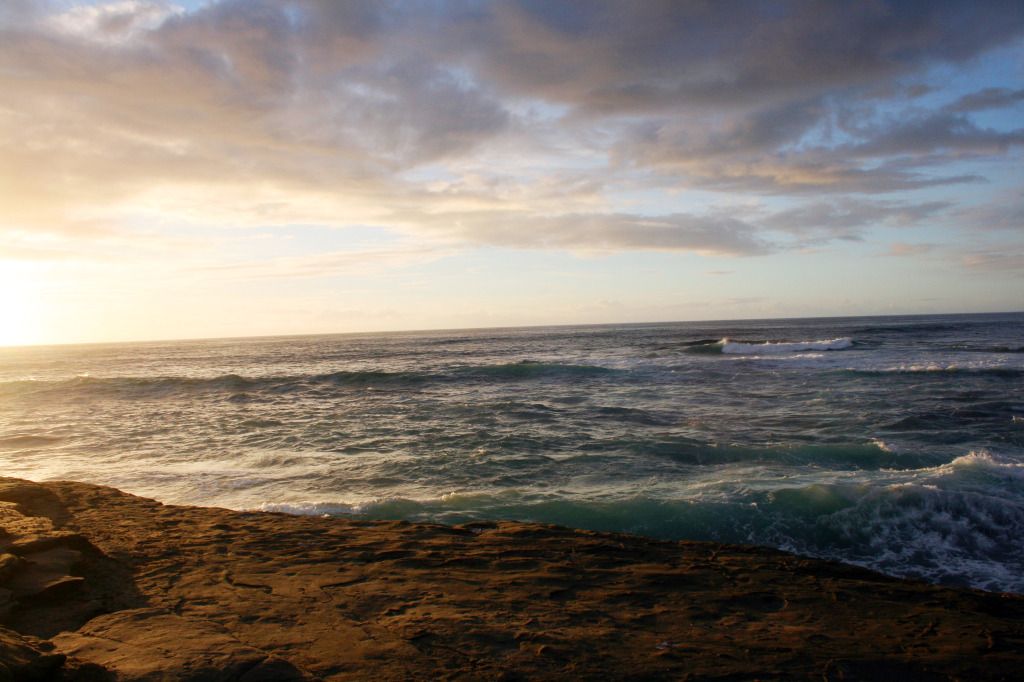 This is no means an exhaustive list, but from the eyes of someone traveling to San Diego for the first time, I've rounded up a places you should definitely check out in the area. Let me know in the comments if you have other recommendations, because we'd love to visit again... hopefully when it's warm and sunny next time!
Torrey Pines
Luckily, our first day we visited Torrey Pines National Park. It rained a bit, but for the most part, the weather was perfect. There are tons of hiking trails for all sorts of levels. Some end at the beach, some with beautiful scenery looking over the water, and many of them connect to each other. I can't exactly call it hiking though, it's more trail-walking, because each trail is very clearly marked off and well-worn, which means you can cover a lot more ground, since you're not too worn out after a trail or two. Highly recommend hitting Torrey Pines for at least half day. You cannot beat those views!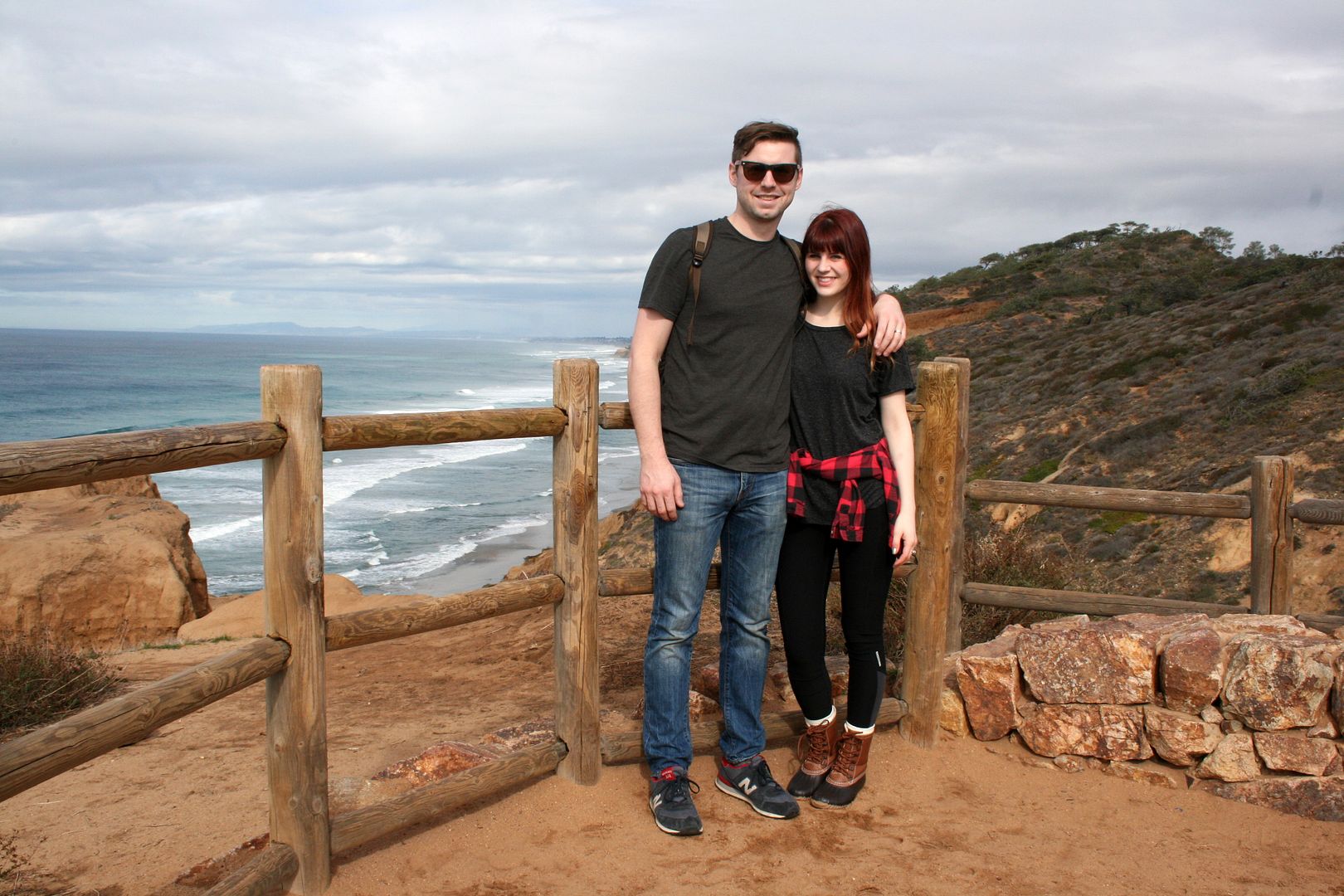 La Jolla
(pronounced by the untrained ear as
la hoy-ya
)
Later that afternoon, we trekked to La Jolla for a bite to eat and to explore the cove. There are many ocean-side eateries here, but
Puesto
is well-known for their fun, modern vibe and killer tacos. I picked three and I have to say: the meat ones were good BUT, the squash blossom and cactus tacos? Out of this world. Just get three of those and then die of happiness.
Be sure to walk along the coastline and see the sea lions in La Jolla. Especially since it was cool, they were all out of the water sunning themselves. It was great entertainment on a lovely beach.
San Diego Zoo
Everyone says to go to the San Diego Zoo because, well, it's amazing. We went on a very rainy day and were able to really get up close to a lot of the enclosures because in a lot of cases, no one else was really around. The typical 45 minute wait line to see that pandas was exactly zero minutes for us! So, go on a rainy day if you'd like a VIP zoo experience! Just bring your galoshes and rain gear.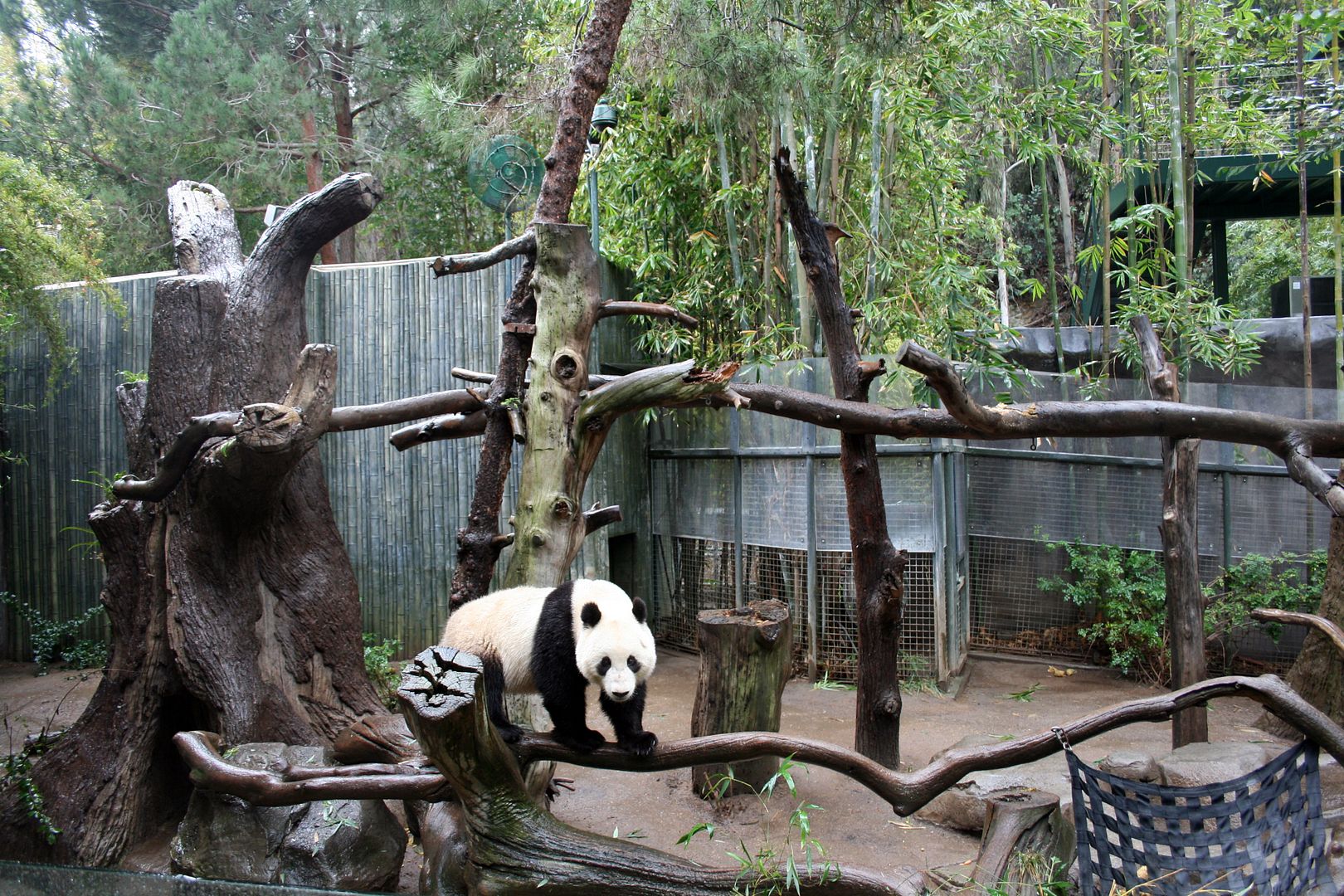 Balboa Park
The zoo is part of Balboa park, but there's so much more there, too, including 17 museums. One of my favorites was the Museum of Photography, which was actually free on Wednesdays, the day we went. Especially if you're not from the area, just wandering around the park makes you feel like you're in an exotic country with the intricate architecture and swaying palm trees.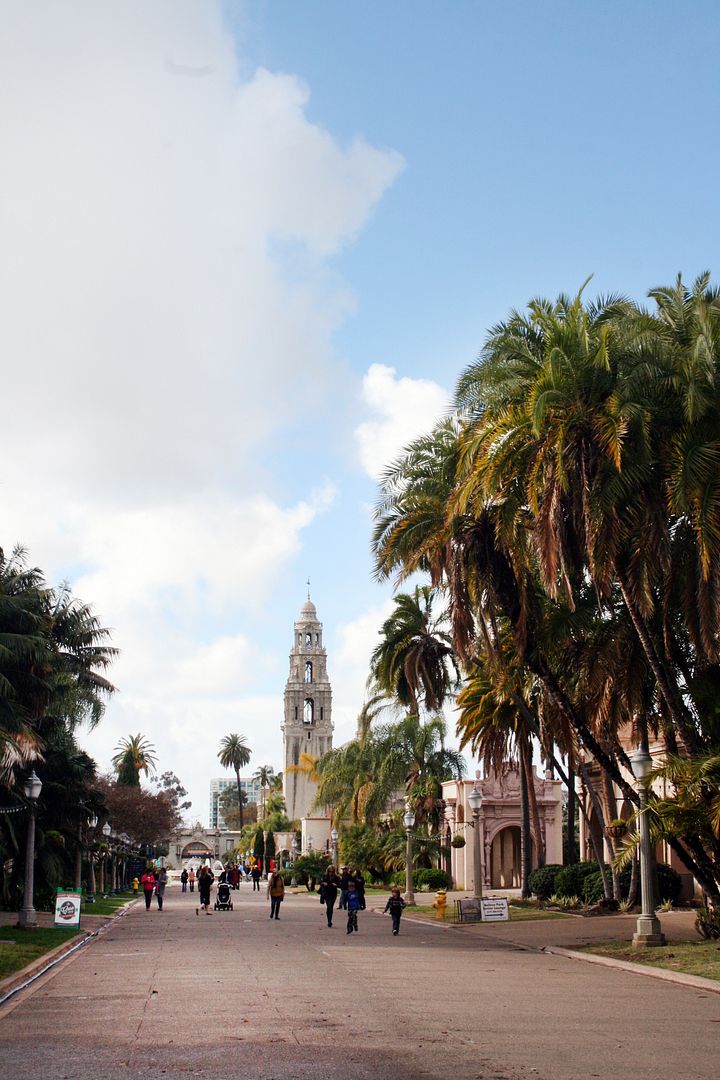 The Pearl Hotel
We only stayed in the Pearl Hotel for one night, but it's a super-cool boutique hotel that's totally mid-century modern. We even had our own little fish in the room named Pluto! The rooms are tiny, and it's a bit older, but the vibe is hard to beat. There are all sorts of events they host too, like "dive-in" movies, and seasonal activities. Definitely at least stop by and grab a delicious cocktail!
Here's a roundup of our favorite meals:
Juniper and Ivy
This is the "it" place everyone says to go. And everyone is right. The hip, cool vibe is a great place for sipping cocktails, but the food is truly great. I will be dreaming about the desserts there for years to come.
Snooze, an A.M. Eatery
This was a must-hit on our list according to lists and reviews I looked at, and for very good reason. The hip mid-century modern vibe creates a super fun and laid back atmosphere, and the breakfast offerings are the most delicious compilation of foods I've ever seen in my life. Thank all that is holy they let you mix and match benedicts, and get a "flight" of three pancakes-including the pancake of the day filled with chocolate chips, bacon, and topped with bananas and salted caramel sauce. I'm dying all over just thinking about it. So, between the two of us, we got to try five dishes. Now I just need to go back and try the rest!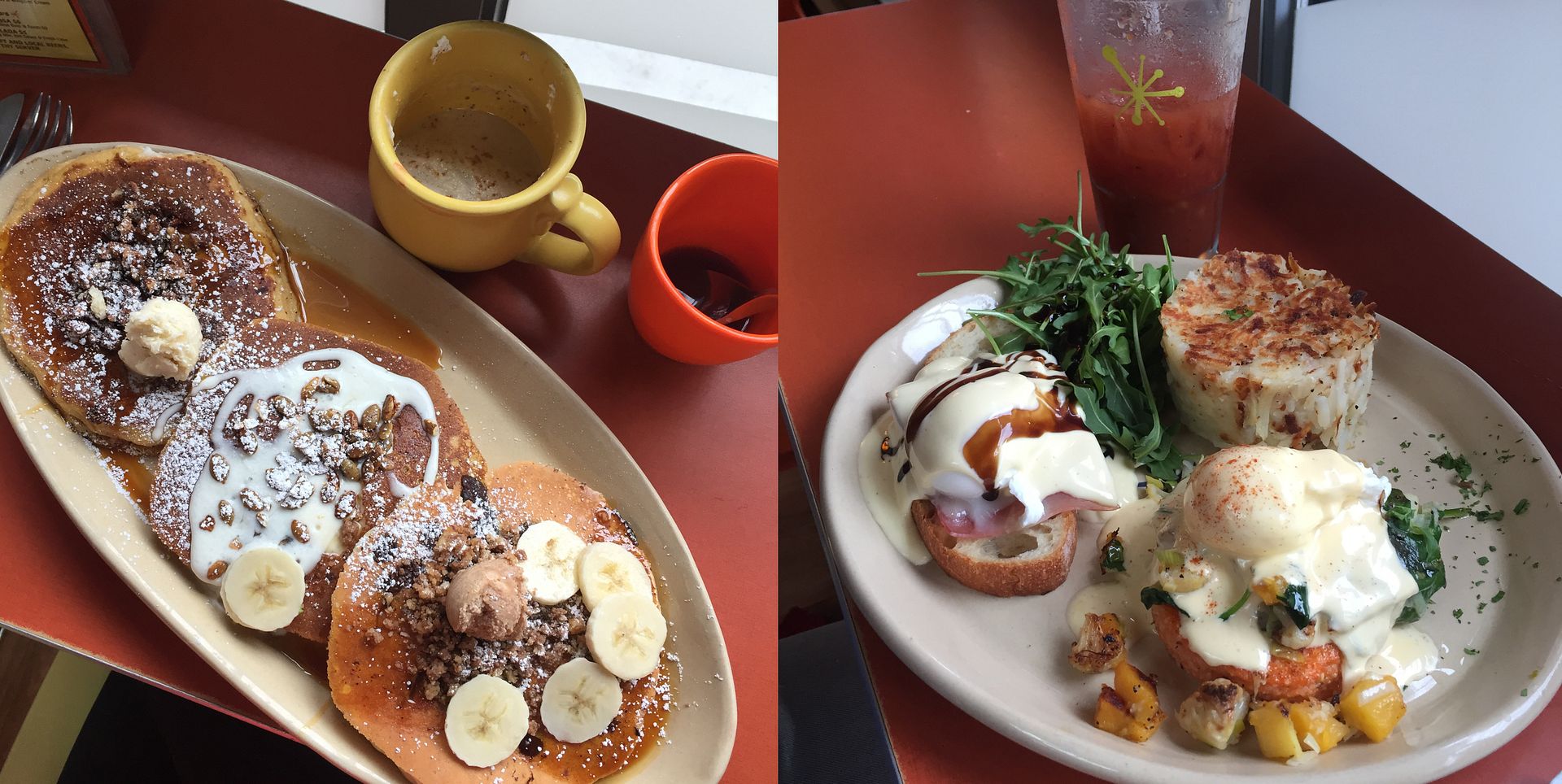 The Cheese Store
This was an wonderful little stop. The gal working was so incredibly helpful and let us sample all sorts of amazing cheeses before buying some and taking it on a picnic. She was very knowledgeable and it was impossible not to get excited about ridiculously good cheese.
Soda & Swine
This was a place we sort of stumbled upon. Another place we were headed to wasn't open yet, and we were getting hangry. We were so, so glad we found this gem! Their specialty is meatball sandwiches, but we think the brussels sprout side dish took the cake!
Polite Provisions
Right next door to Soda & Swine, this corner bar describes itself as an apothecary-esque bar in a stylish retro space. The old-fashioned style and draft spiked sodas set apart this drinks-only spot. The cocktails were filled with fresh herbs and ridiculously delicious.
Oscar's Mexican Seafood
: This is a laid-back eatery where you take your food outside or to go. Get a torta and the ceviche. This will feed two people and you will be in a very happy food coma.
Ponce's
: Skip the queso and guac. These were straight out of a bag I was worried we'd wasted a good meal on this place that had such great reviews. Then the entrees showed up and blew us away. Tamales with manchego in them? Out of this world.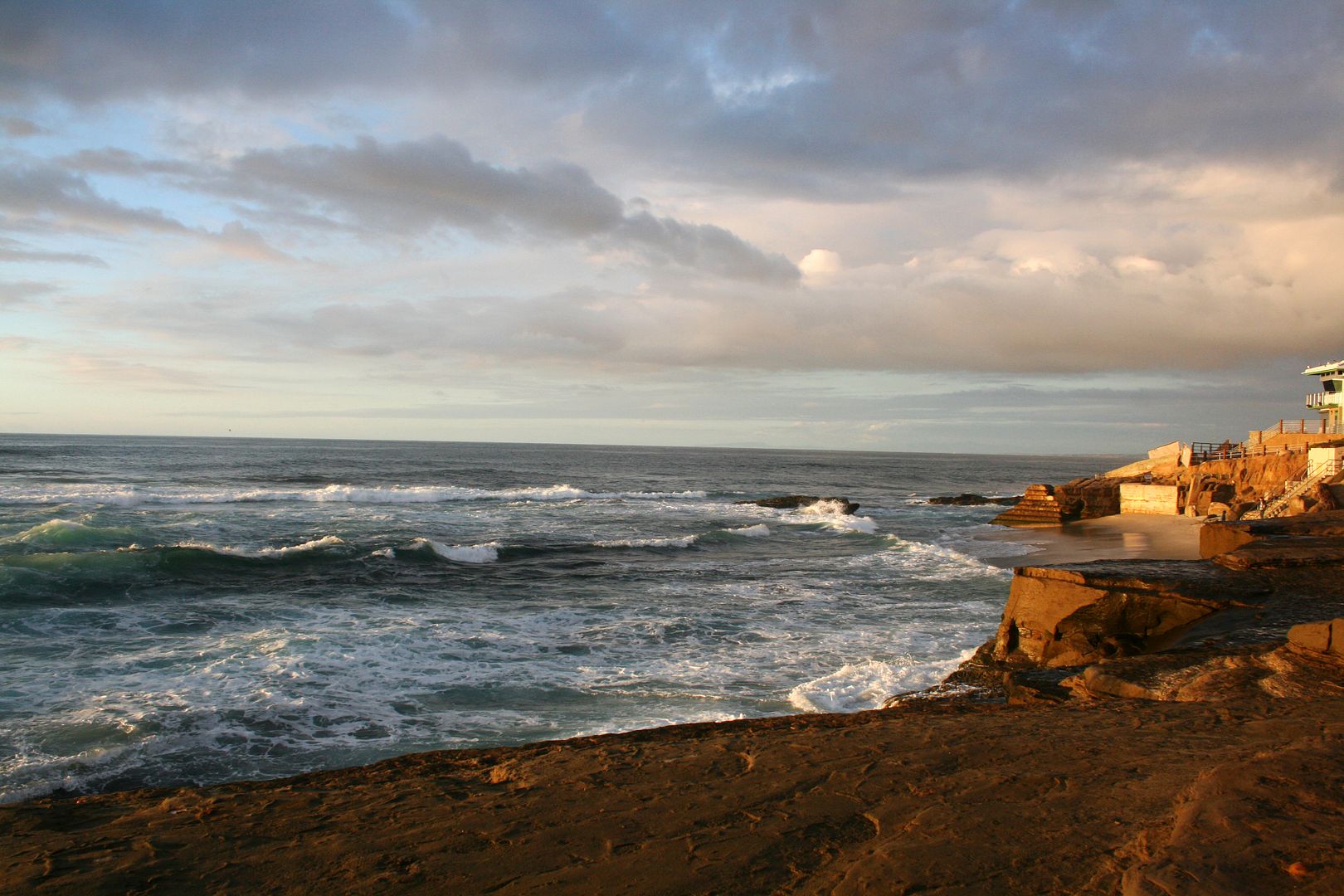 Let me know what your favorite spots in San Diego are! Follow us on
Instagram
to see snapshots of outfits, food, and fun details from the trip!
-Molly