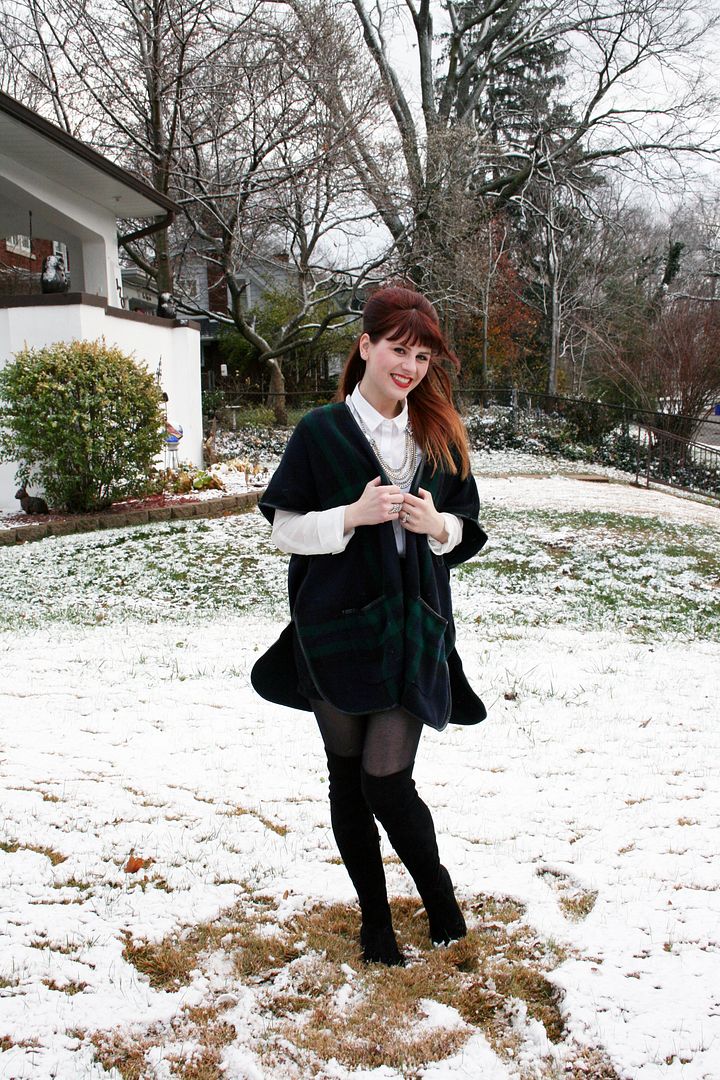 It's been an oddly warm year, but there is no doubt about it, it finally feels like winter! There's not much you can do about needing to layer up to stay warm, but my challenge is being creative and looking put-together when I really want to do is wear black jeans and a giant sweater every day (Let's be serious, that is my uniform most days, I just like to trrrry to spice it up).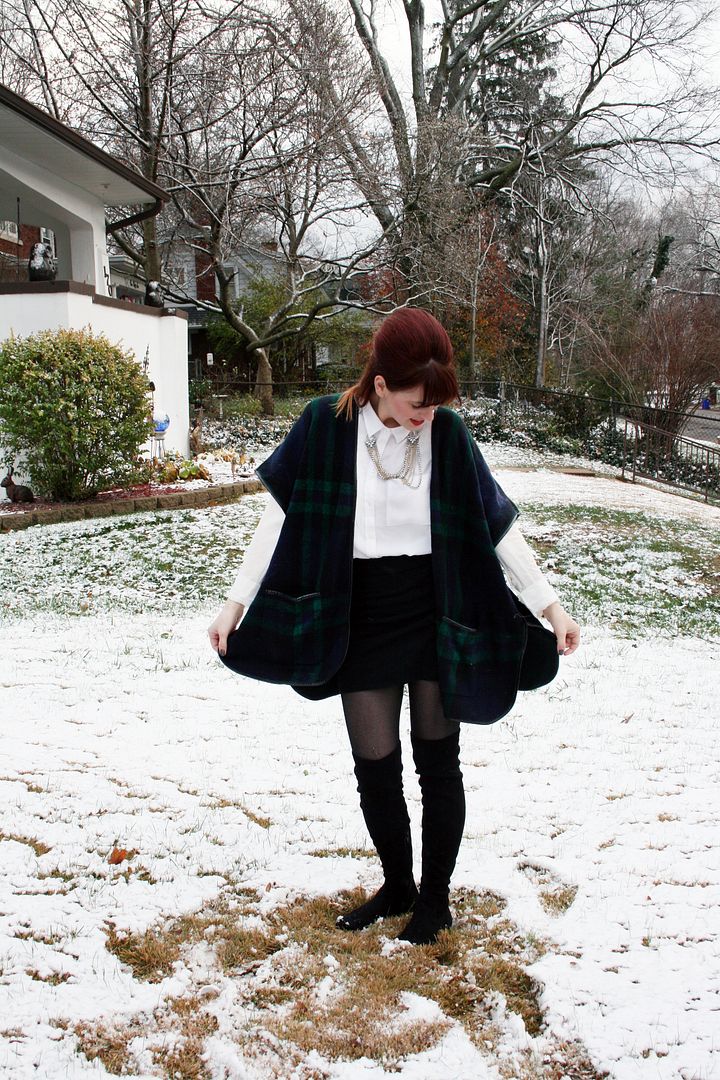 This poncho is one of my new favorite pieces of clothing this year. It's warm and cozy, and you feel like you're wearing a blanket, but the lovely plaid pattern and faux leather piping gives it more of a polished look. It can be paired with jeans and a tee for a casual cozy look, or dressed up a bit for a classy retro feel.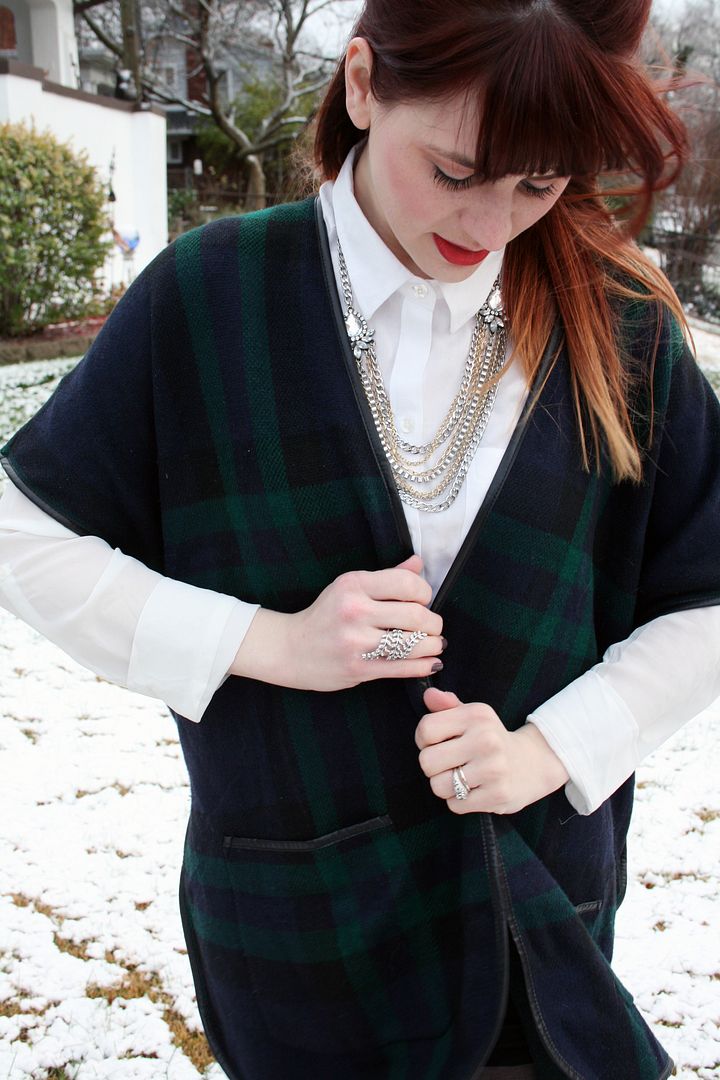 Obviously, I took the retro route. A white button down and statement jewelry really help dress up the look. I mean, isn't that ring, something? It was less than $6 at Forever 21 (insert blue-faced surprised emoji)!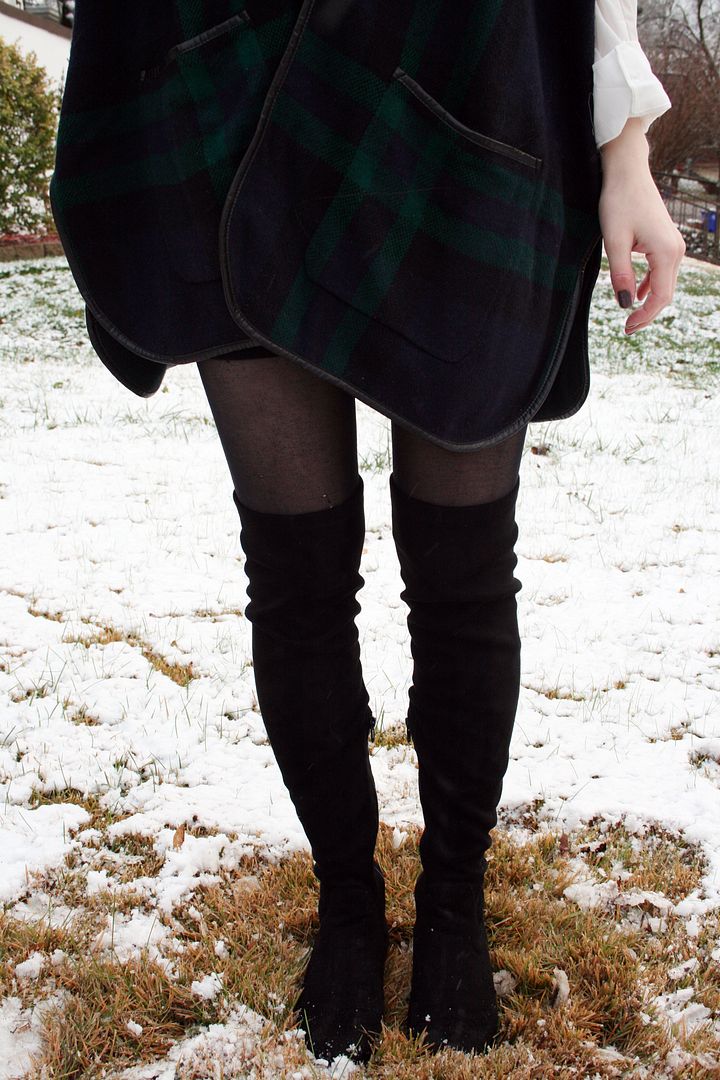 This isn't the first time I've said this, but I'm really loving these form-fitting over-the-knee boots this winter, too. They help give a retro go-go look to ensembles while keeping my legs nice and toasty.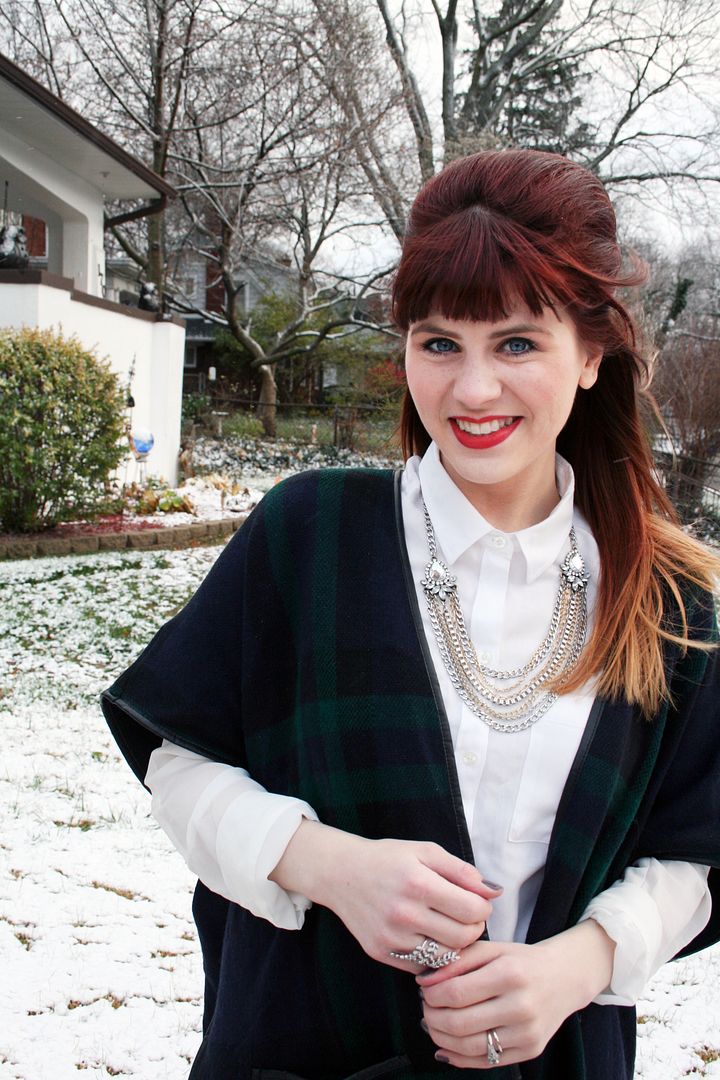 Red lips and a
baby beehive hairdo
help finish off the look nicely, while continuing to play up the retro vibe.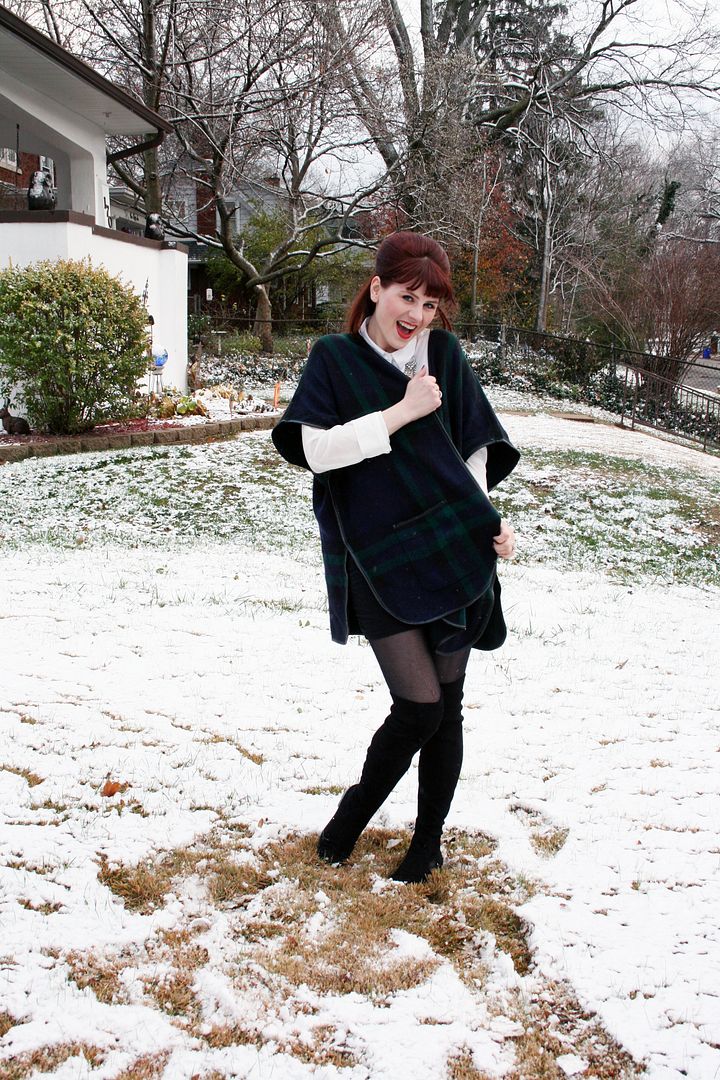 In case you couldn't tell, the North winds were getting the better of me while we were shooting these photos, and I had to hold my cape down so it didn't blow up. But, man, I sure did feel polished and cozy! Which are really the only two criteria you can hope to shoot for in these chilly times. Stay warm out there!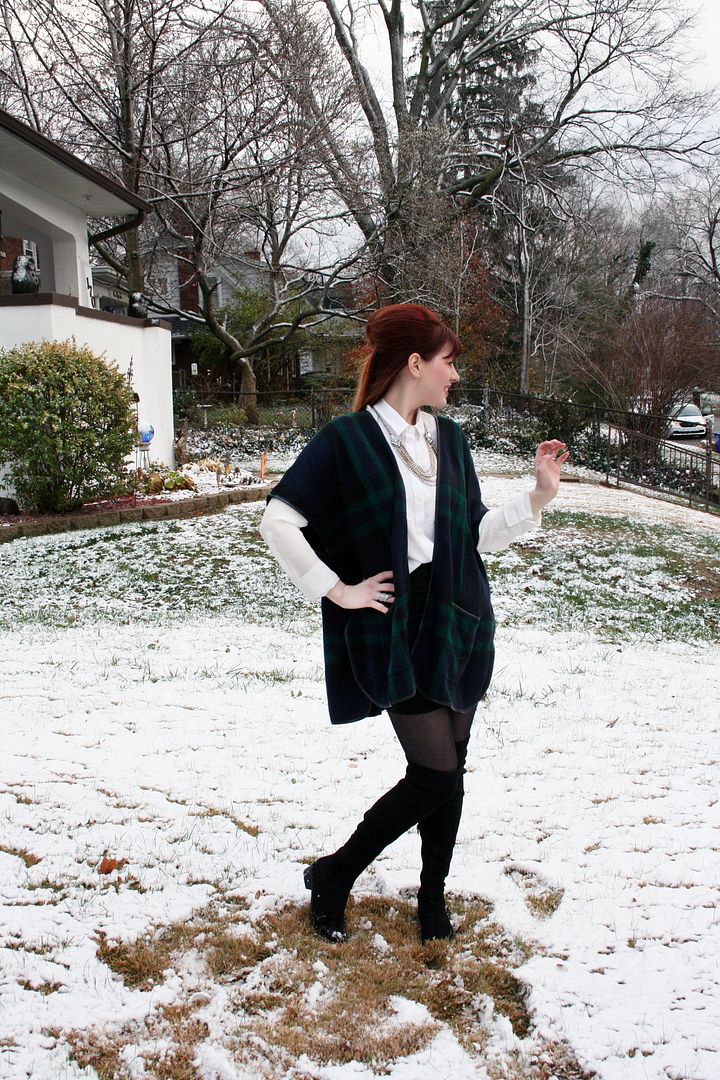 Outfit Details: Poncho: Forever 21 (
simliar
), Button Down: TJ Maxx (
similar
), Necklace: Wal-Mart, Skirt: Target, Boots: Forever 21 (
similar
), Ring: Forever 21 (
similar
)