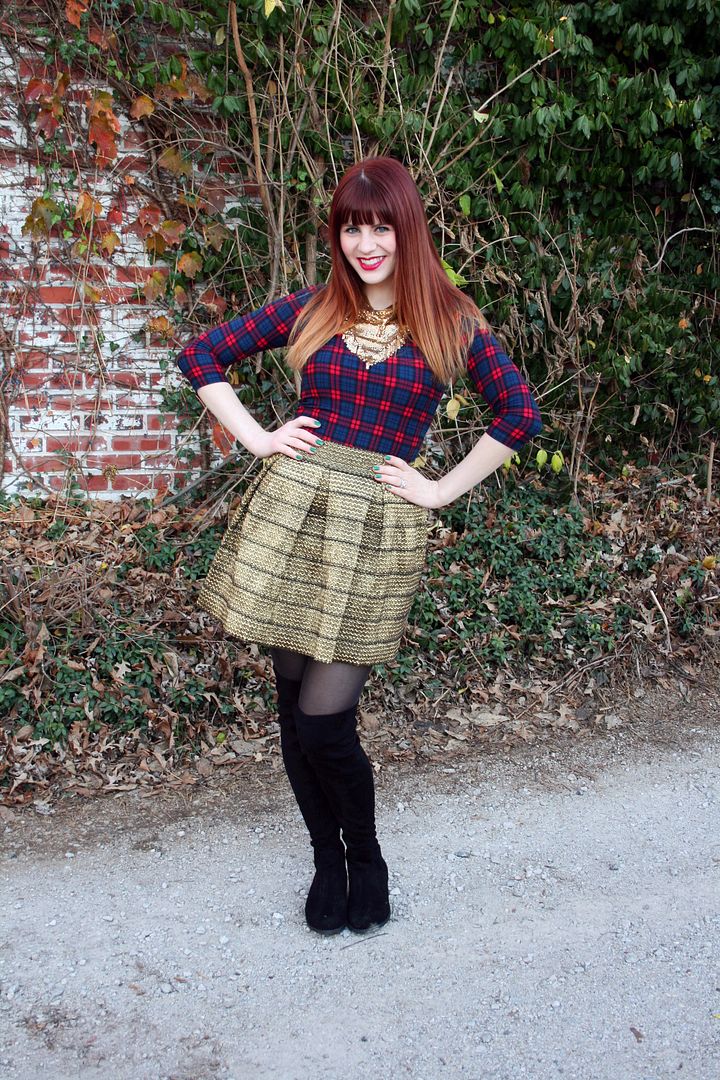 It's no secret that we're mad for plaid this winter! Don't feel like now that the holidays have passed, you have to give up plaid, though. Plaids, and metallics for that matter, aren't December-exclusive. I especially love this hot pink and bright blue plaid crop top that's a little variation from the red, green, and navy plaids I've been wearing for a couple of months now.
Sometimes I feel like you have to work harder in the colder months to have fun and inspired ensembles, but during that time, it's more important than ever to have fun outfits to help lift your spirits in the bitter cold. That's why I thought this gold bandage skirt would be a super fun accompaniment to a traditional pattern.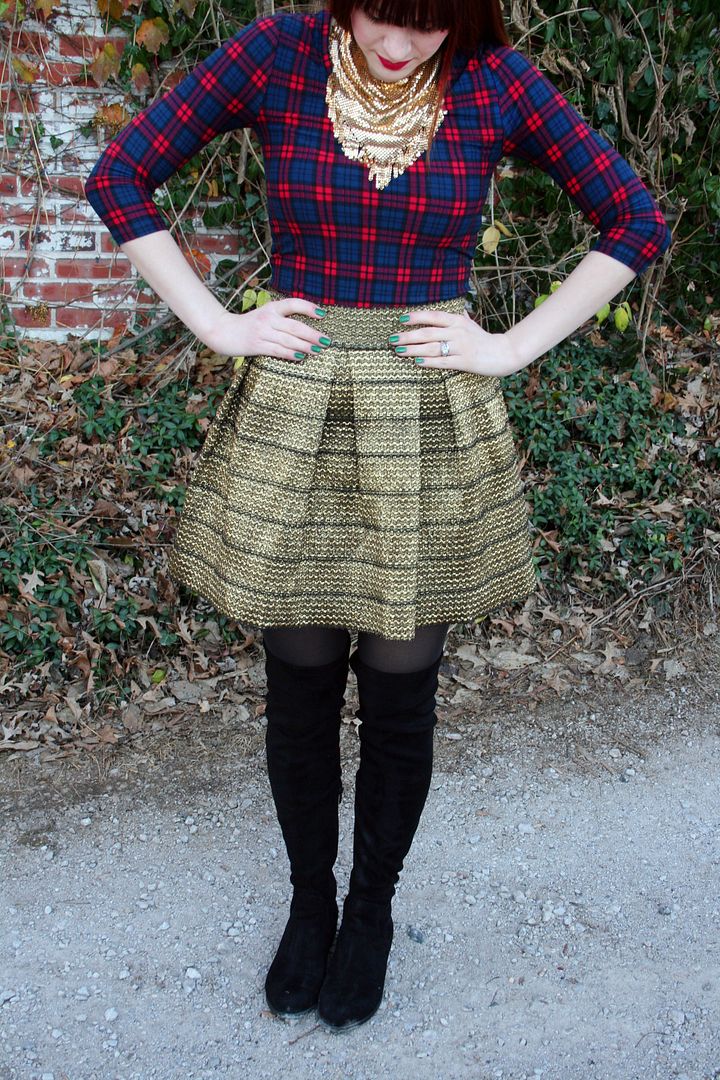 Over-the-knee boots are my favorite kickers of the season, because they keep more of your legs warm and somehow make my short legs look longer and leaner.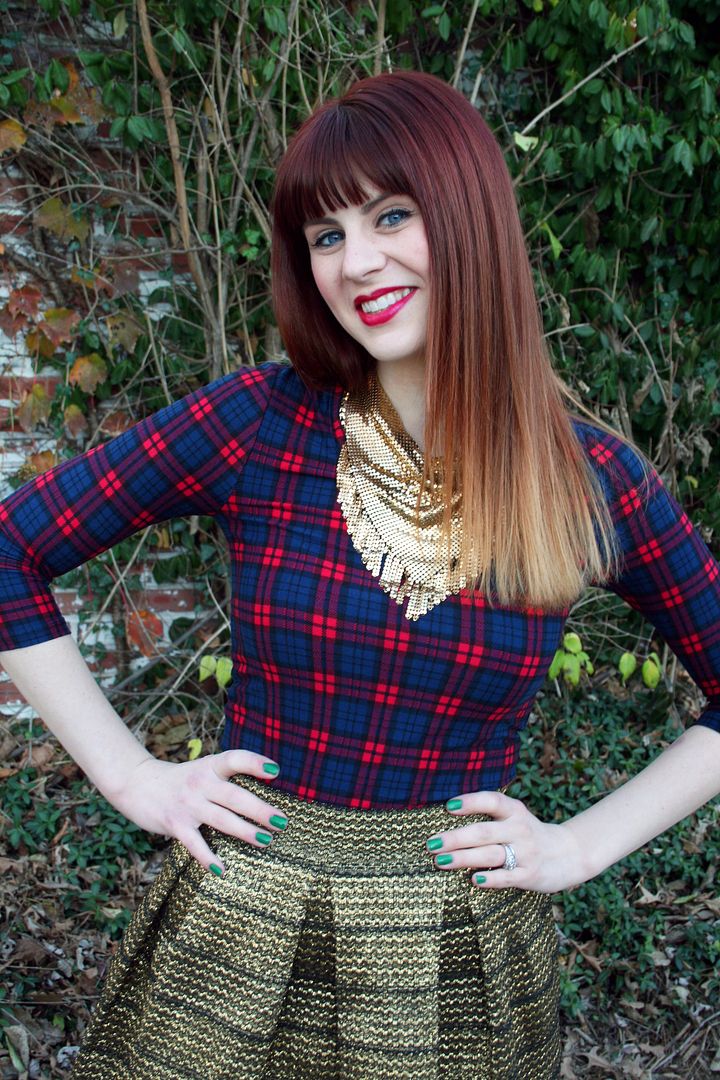 I accessorized with this a ridiculously fun vintage necklace (Bandana? Bandecklace?) that was once my mom's. I even wore it for Halloween when I was Cleopatra in grade school, and recently got it when she sent me home with old jewelry boxes to go through. It also helps balance out the loud gold skirt. Last but not least, fuchsia lipstick finished off the unconventional look in a fun way and played up the hot pink in the plaid.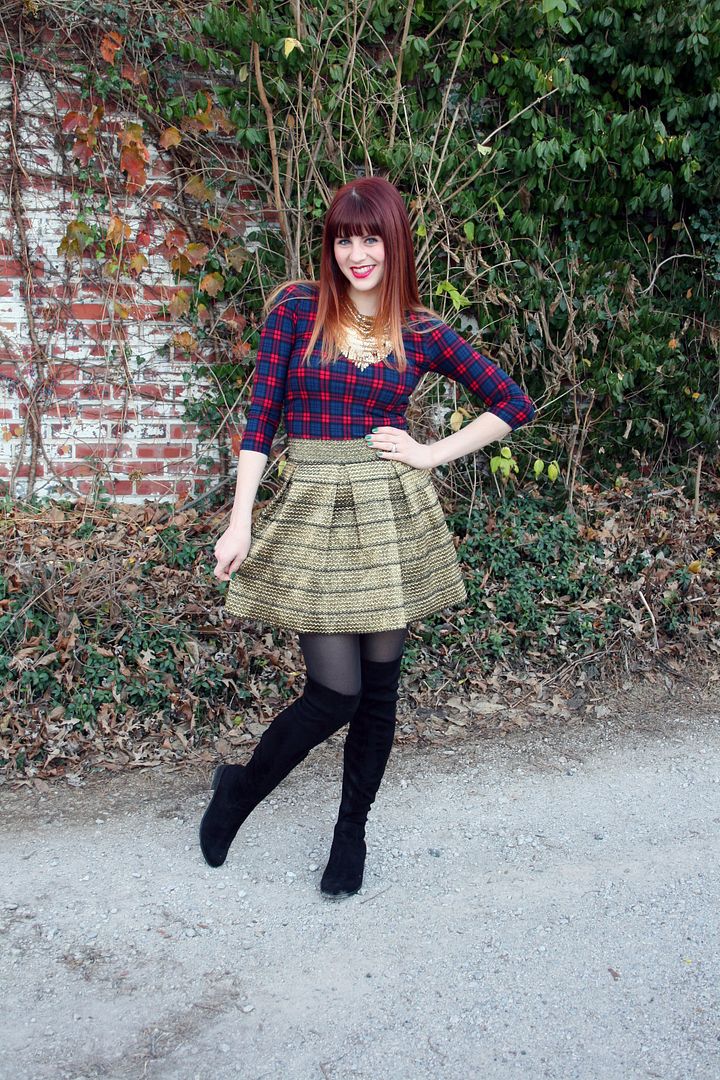 What looks are you loving to keep your post-holiday winter wardrobe interesting?
-Molly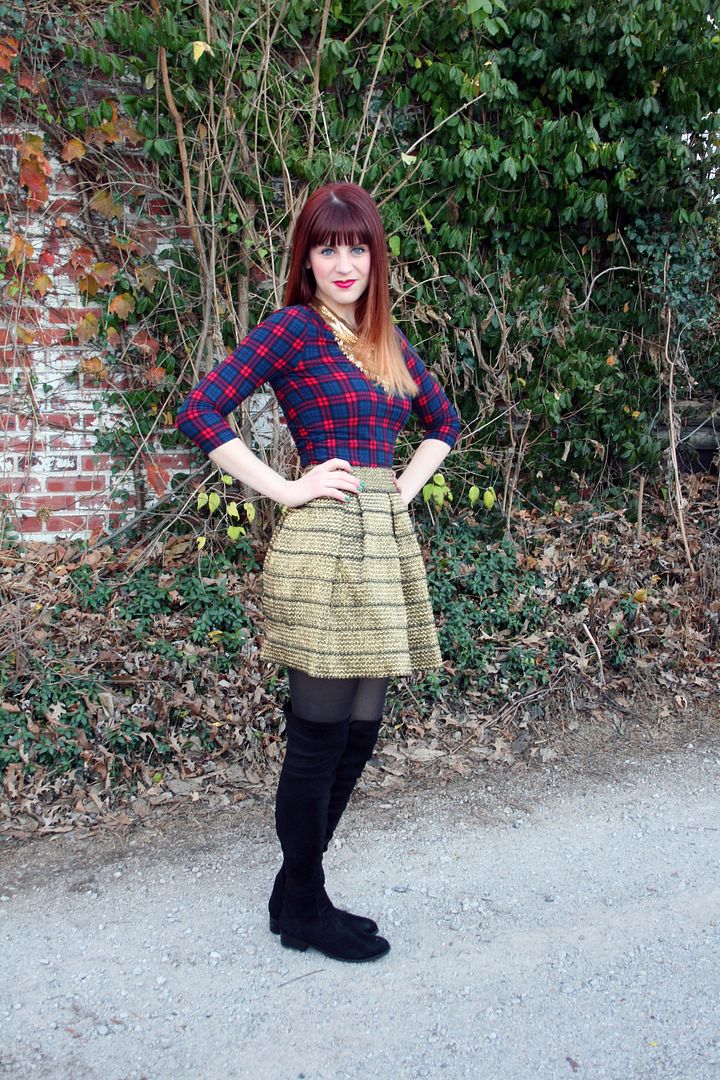 Molly's Outfit Details: Top: Forever 21, Skirt: TJ Maxx, Over-the-knee boots: Forever 21, Necklace: Vintage