Have you heard of
Chloe + Isabel
jewelry? We hadn't until recently and are now in love with this fun jewelry that spans from vintage costume jewelry to delicate casual modern pieces. Not surprisingly, I fell in love with their Estate Vintage collection, which this amazing Jardins du Trocadéro Statement Ring comes from.
Today, I'm styling a look around this lovely ring to kick off our very own 3-day Chloe + Isabel by Julie pop-up shop
here
. During our sale, a lot of the jewelry is on super sale: up to 65% off! AND anyone who makes a purchase through our link will be entered to win a $25 credit of jewelry!
I'm all about the go-big-or-go-home philosophy when it comes to jewelry, especially rings. If we're getting real, I don't have the daintiest of fingers, so I need something substantial that helps draw attention away from my not-so-ladylike hands. This ring perfectly fit the bill: it's large and in charge in the best possible way. I love the art-deco style detailing of the stones around the perimeter, and it feels very sturdy, which is important, since I'm not the best at being precious with my belongings.
You know I love mixing old and new, and it's also fun when the new items appear to be old like this ring. I went for a full-on vintage look with 1940s hair, a black jumpsuit and delicate wedge sandals. A red lip is always classic and helps add a nostalgic flair.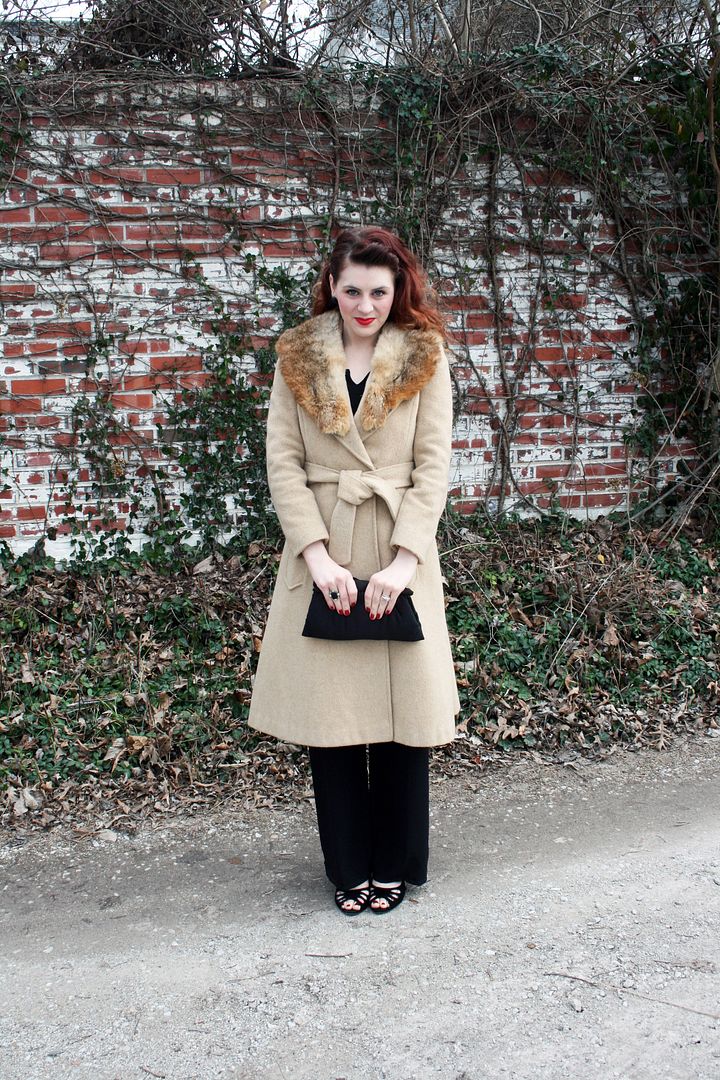 I topped the look off with this camel coat of my mom's she got when she was crowned homecoming princess in the '70s in high school! That right there, is why I love reviving vintage clothing (I know she's cringing at me using that term, sorry mom!): the stories.
While we're talking about family vintage pieces, this clutch also a family hand-me-down from my grandmother. I love adding it to an ensemble for an understated (or totally in-your-face) vintage look. It's simple, but has just enough character to go with practically anything.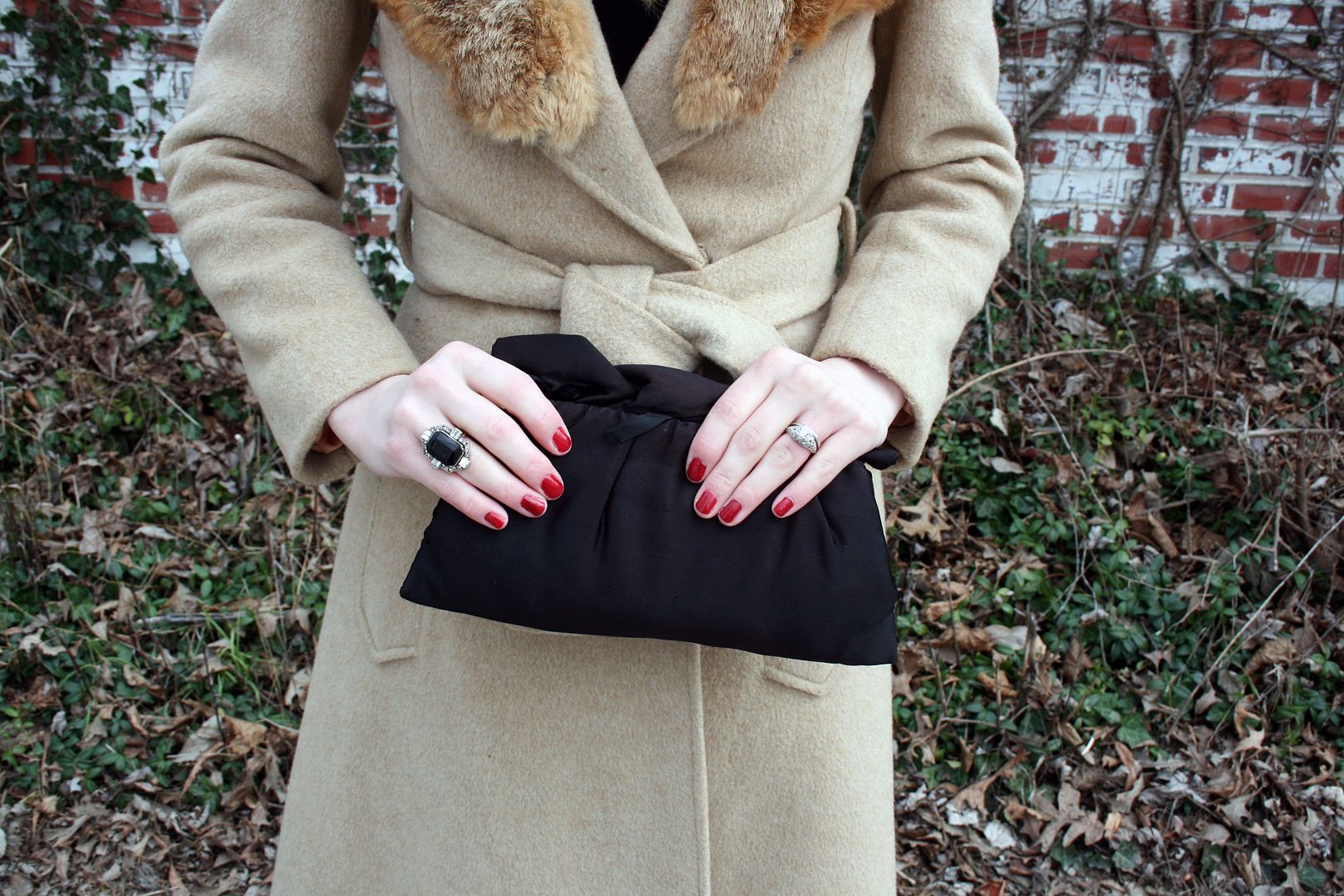 Remember to check out our
pop-up shop
with Chloe + Isabel by Julie right away, especially since it's only three days long!
Do you like styling vintage-looking jewelry with a head-to-toe vintage look, or do you prefer it to accompany a modern look?
-Molly
Molly's Outfit Details: Ring: c/o
Chloe and Isabel by Julie
, Coat: Vintage, Jumpsuit: TJ Maxx, Clutch: Vintage, Earrings: Kohl's