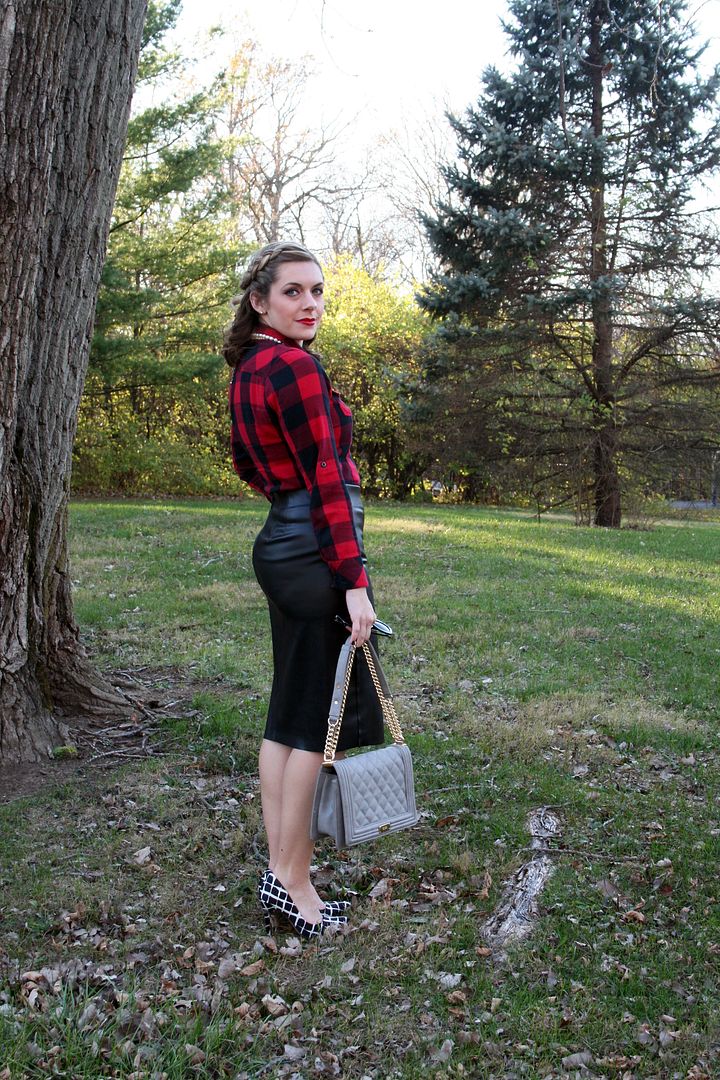 This time of year can be pretty dismal. I find myself wanting to just wrap up in layer upon layer of sweats. And blankets. And socks. You get the idea. In fact, I am currently writing this encased in a cocoon of blankets and pillows. That is precisely why I find it important to fling off the blankets once in awhile and throw on something cute and fun.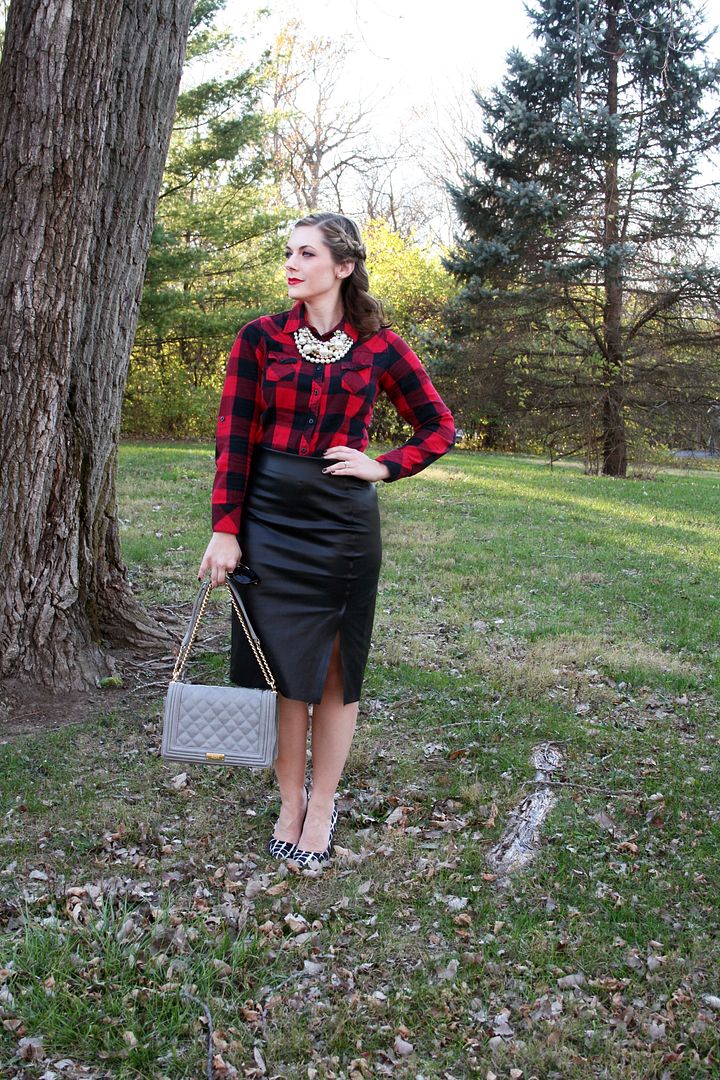 This shirt is perfect for such an occasion. It's warm and still perfectly comfortable, even when paired with a leather pencil skirt. It's even perfect for work!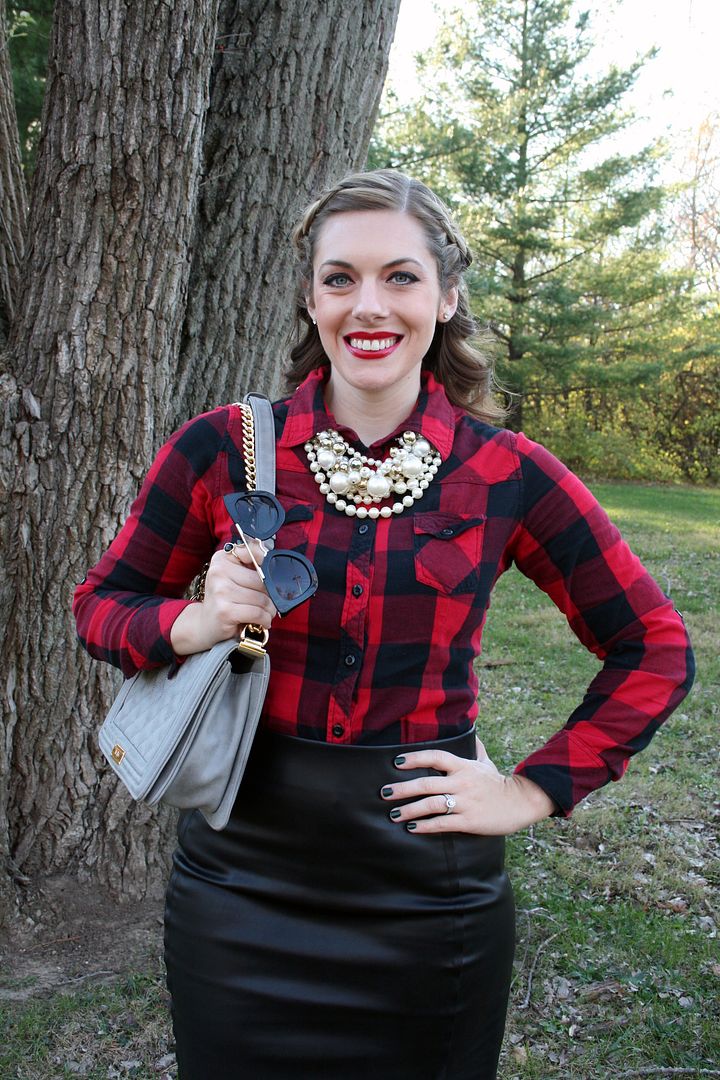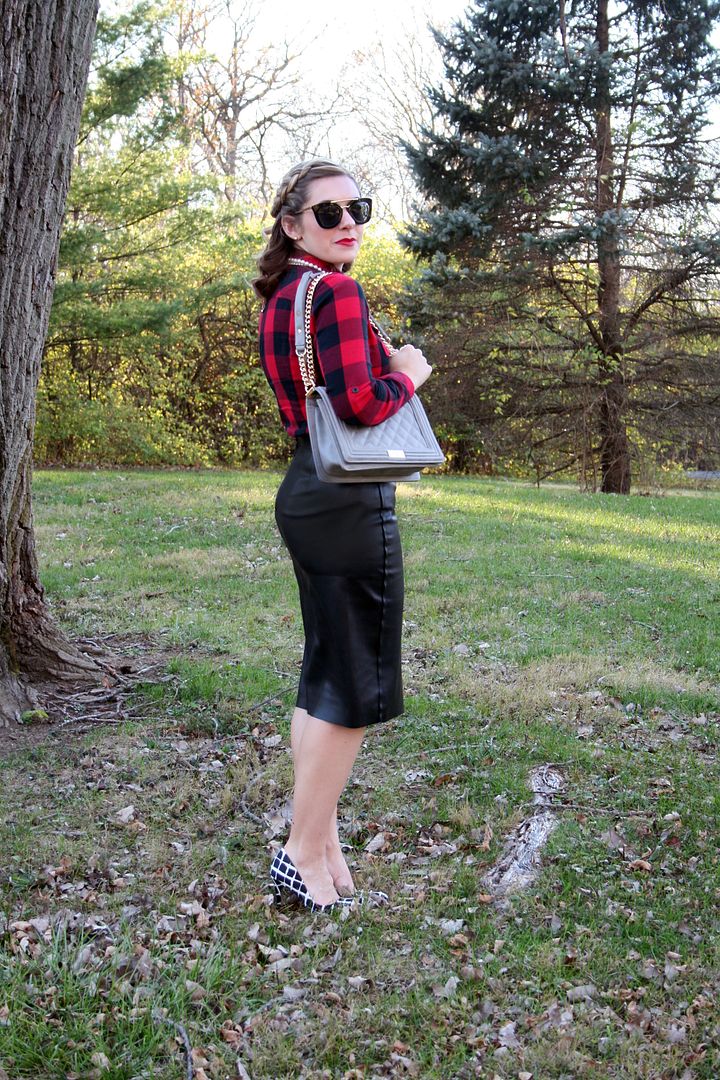 To dress it up a little more, I added a couple fun necklaces, plaid heels and this sleek gray bag. I'm a huge fan of this bag, by the way. I tend to gravitate toward big purses, but they get to be a little cumbersome when you're out and about. This bag is perfect because it still fits your essentials, plus it has a strap that you can wear at two different lengths.
Now, if you'll excuse me, time to huddle back into my blanket cocoon. How long until spring?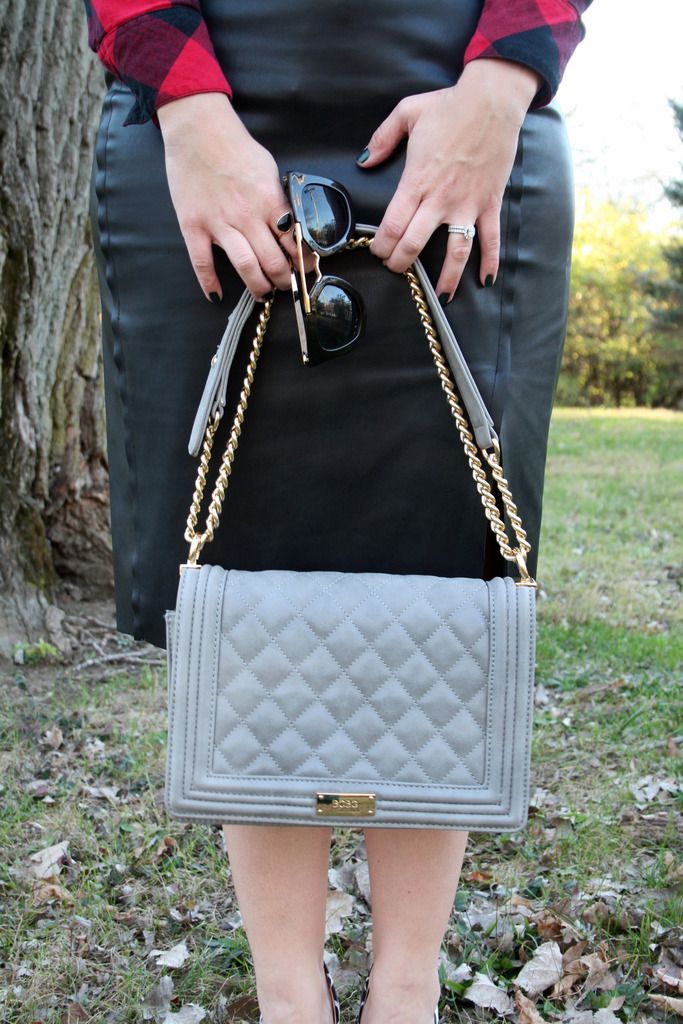 Outfit details: Shirt:
Thread & Supply
, Skirt: Loft, Shoes: Adam Lippes for Target, Bag: BCBG