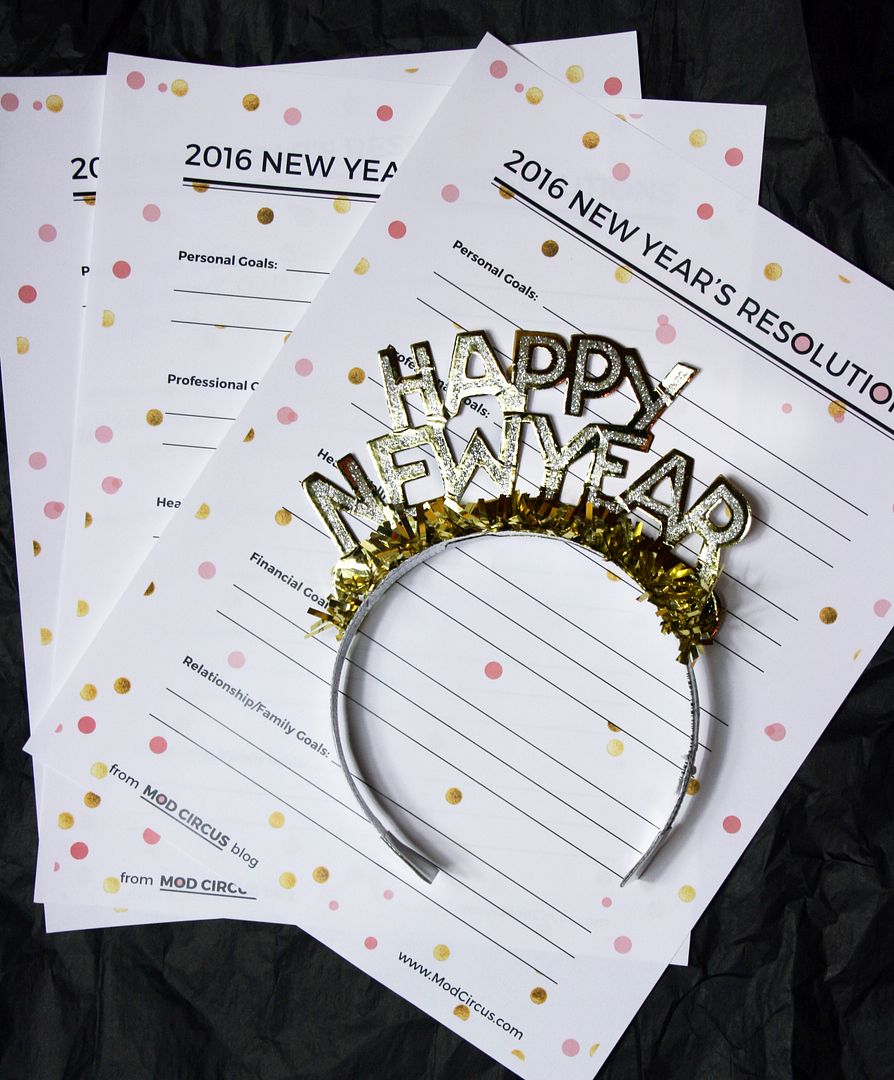 Happy New Year! Hope everyone is having a great holiday season! And, as we all know, a great holiday season often means our wallets may be a bit emptier, our clothes a little tighter, and our routines out-of-whack. It may be cliché to write up New Year's resolutions, but we think that writing them down helps make them more intentional and gives a nice visual reminder. So, we came up with a downloadable printable for you to get your thoughts down on paper (link at bottom of post). We think it's easier to come up with resolutions for categories of our lives to help cover different areas of improvement, because for us specific goals work much better than broad, vague ones.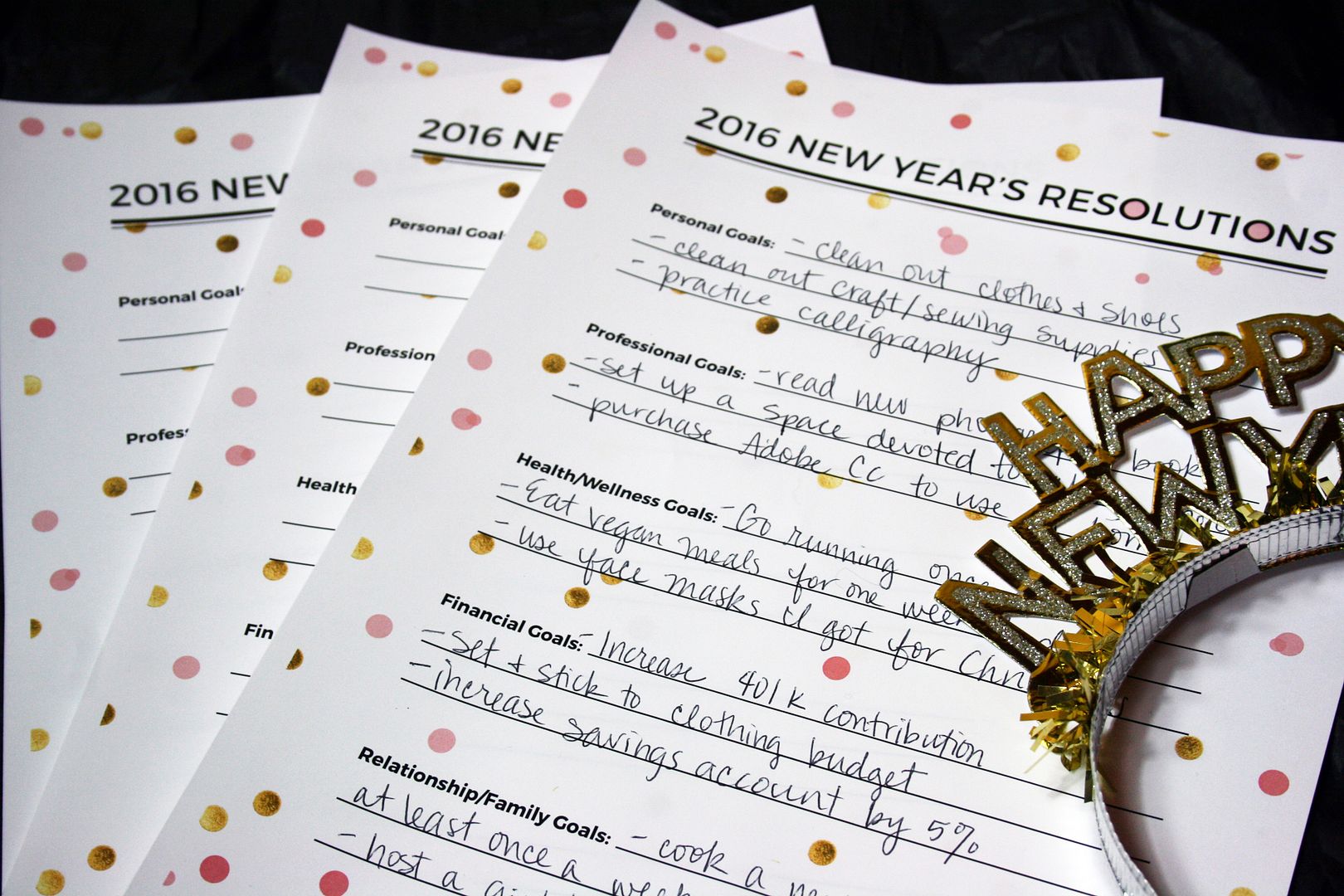 I wrote down some that may seem a little silly, but I think it's important to keep it fun, too! Like hosting a girls' night with cocktails and movies. Or eating vegan for a week. Or remembering to use facial masks I got for Christmas, since I often let these slide to the back of my bathroom cabinets. I have some serious ones too, but this shouldn't be chore, just reminders of goals or things you'd like to improve!
What's one thing you've resolved to do this year? Do you ever set fun resolutions for yourself?
Download the printable
here
!
-Molly