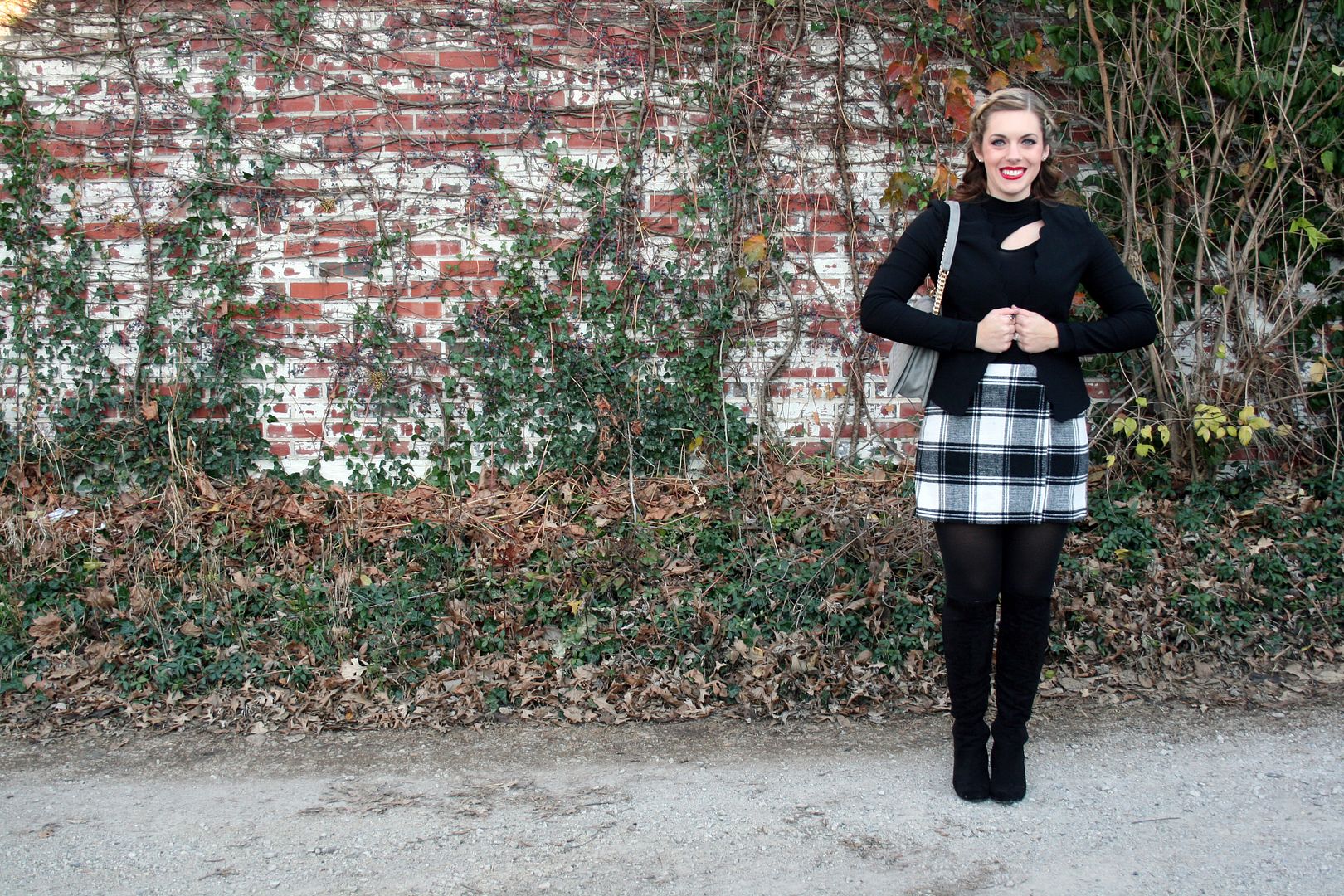 This turtleneck was one of the best purchases I've made recently. You've already seen it
here
and be prepared to see it a lot more in the future! It's very versatile and perfect to pair with all sorts of skirts, jackets, and anything else you can think up. The artfully placed slash along the collarbone keeps it from being too precious and gives it a bit of an avant garde flair.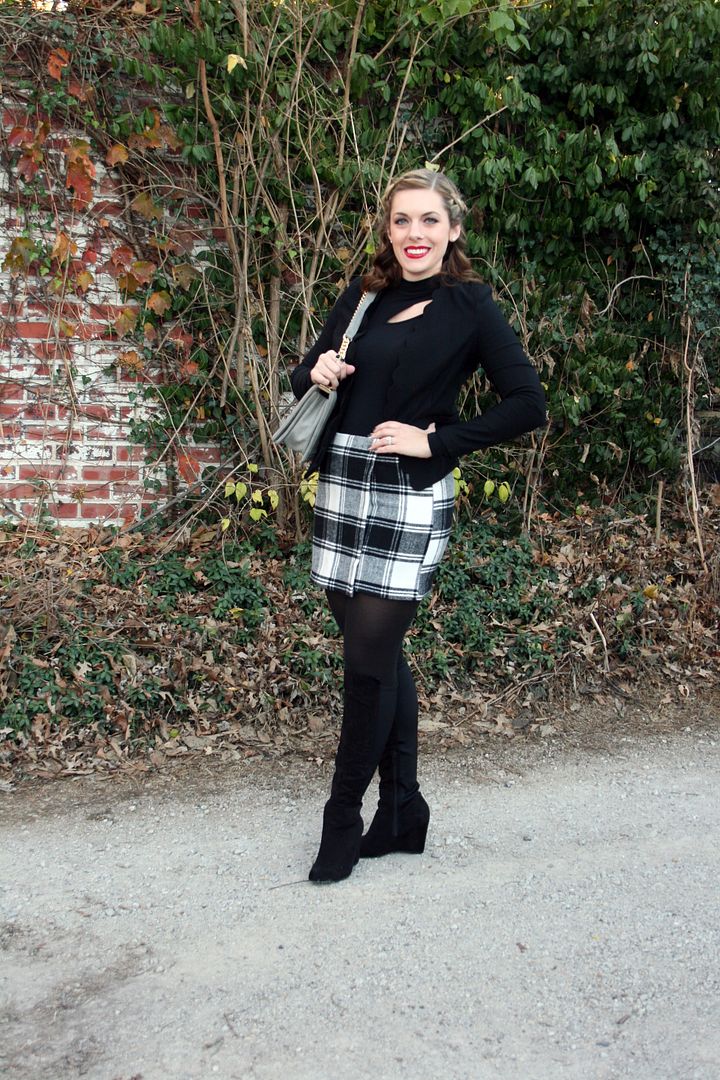 This time, I paired it with a gray, black and white plaid wool skirt and a blazer with scalloped edges. It's a great outfit for these winter days when you want to dress up, but also don't want to freeze to death. The boots and tights keep you nice and toasty too.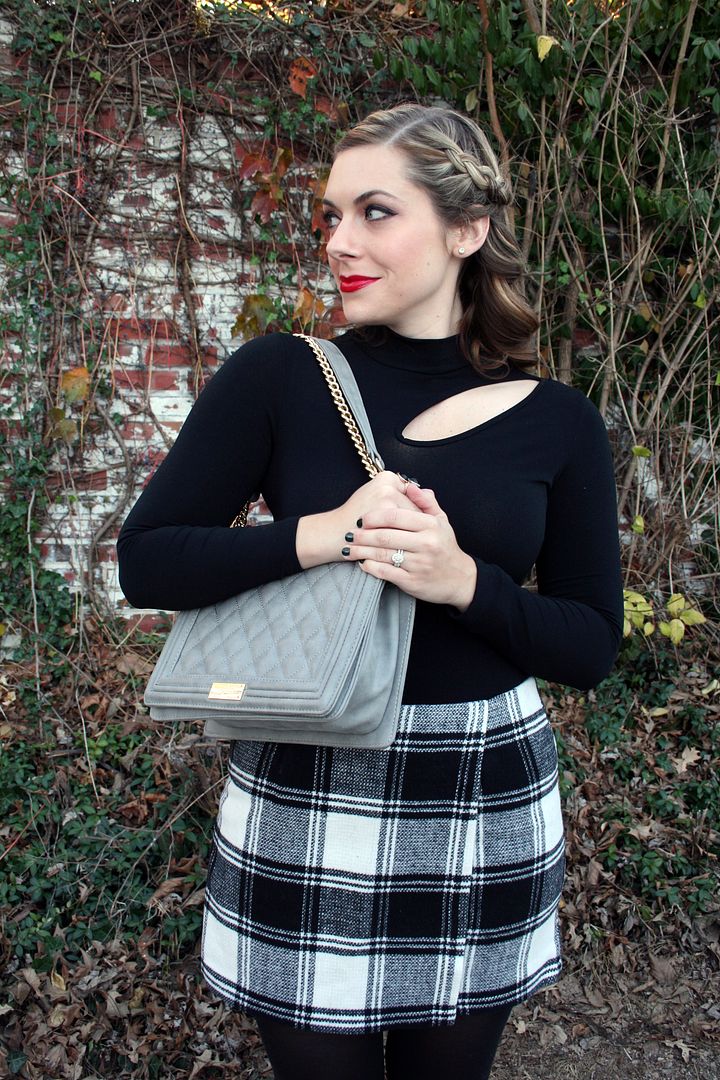 Of course, you can't wear a monochromatic outfit without giving it a little pop of color. Enter, the red lip. It's the easiest way to brighten up your look. It brightens up your mood too! Go on, give it a try!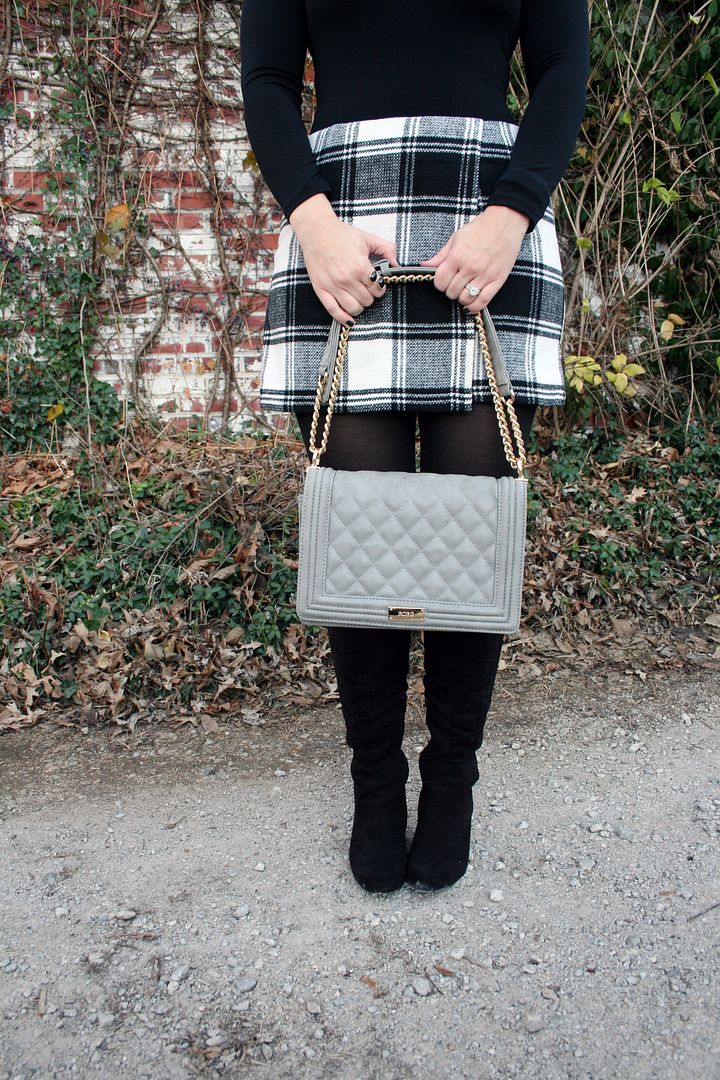 Outfit details: Turtleneck: Modcloth, Blazer: Modcloth, Skirt: Forever 21, Boots: Target, Purse: BCBG