Earlier this week, we announced that December will be a month totally focused on holiday party inspiration at Mod Circus! There will be many upcoming months filled with sweaters and boots, so we decided to use this month strictly for festive cheer! We'll style looks for various party types, and make sure your appetizer and cocktail games are on point.
Today I'm styling a look for a fancy cocktail party. I'm loving florals for winter, and as long as you pair them with dark accents, like this black clutch and black pumps, you can totally make them work for the season.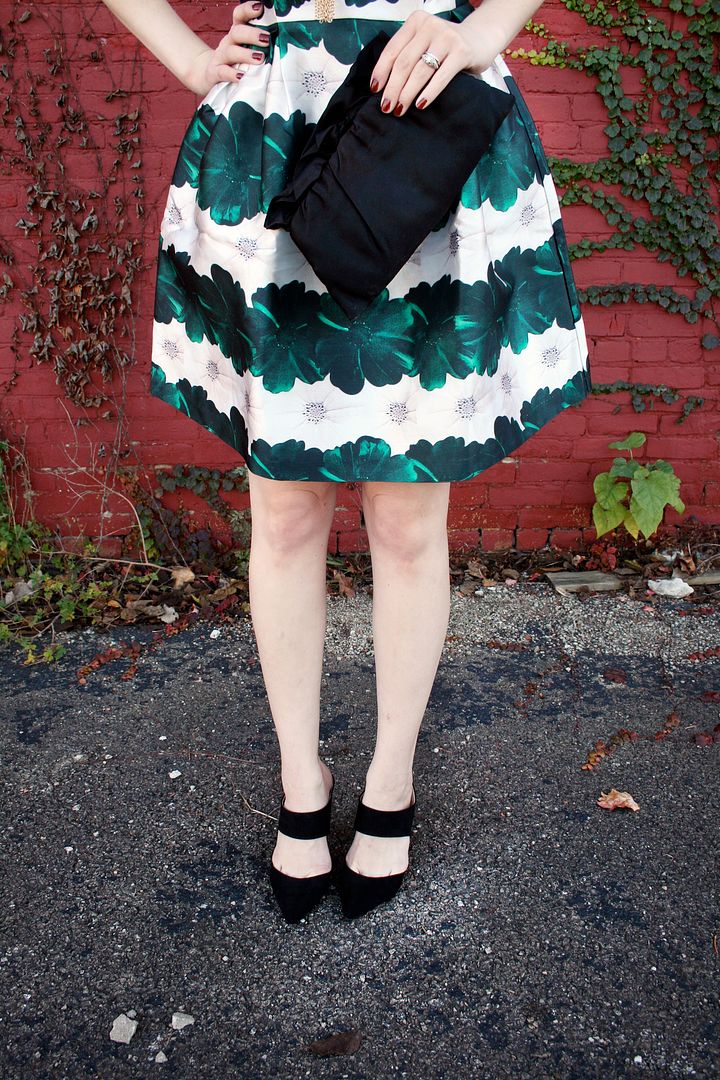 The combination of green and white have a holiday feel to them without hitting you over the head with the too-obvious red, white, and green. A maroon lip and nails are a perfect way to subtly tie in the red and green, and gold accents help give the holiday look some pizazz. These gold floral earrings are the perfect accompaniment to the floral dress to tie that theme together.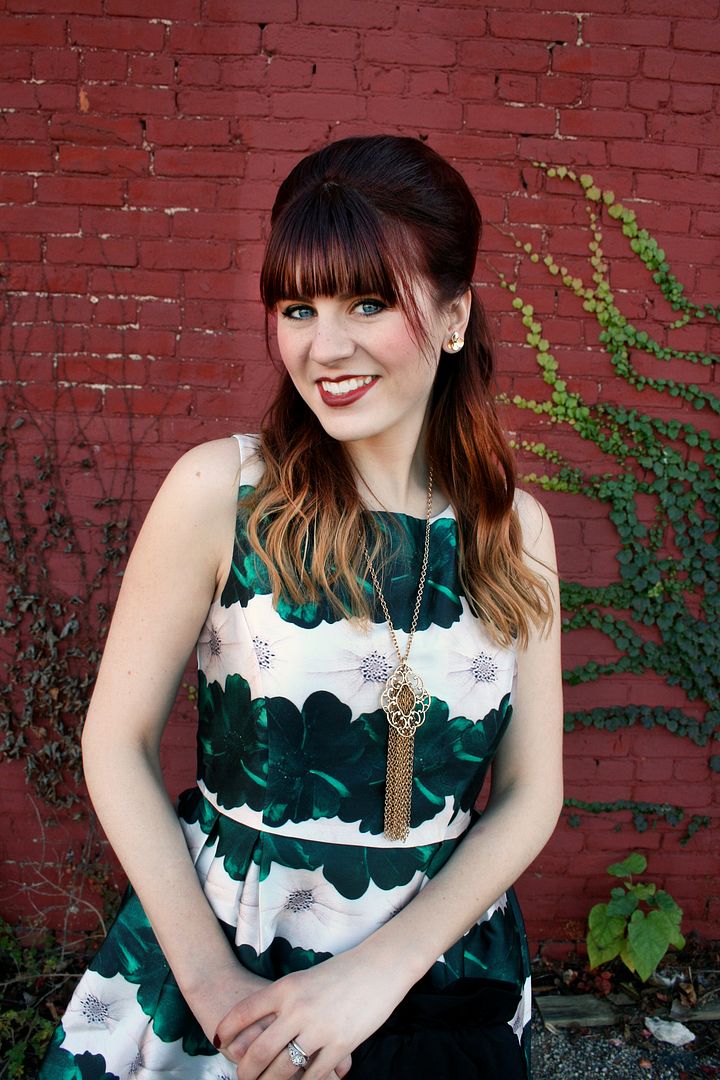 For whatever reason, I feel like the colder months lend themselves especially well to incorporating vintage pieces. Here I've styled a gold vintage dual brooch and necklace and a black vintage clutch to finish off the look. A
baby beehive hairstyle
always helps top off the vintage-retro theme nicely.
Now I'm ready to sip mulled wine and eat fancy hors d'oeuvres while listening to Nat King Cole records with good friends while snow flurries softly outside. Ahhh.
Be sure to check back next week to see Jodi's festive cocktail party look!
-Molly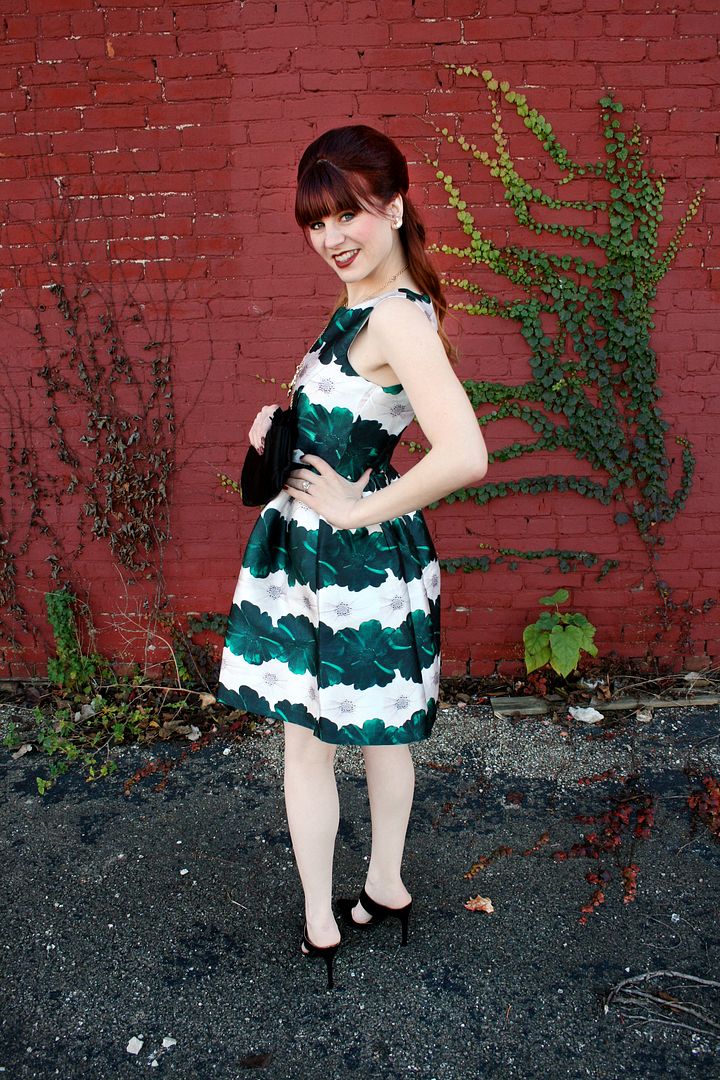 Dress:
similar
, Shoes:
similar
, Earrings:
The Limited
, Clutch: Vintage, Necklace: Vintage