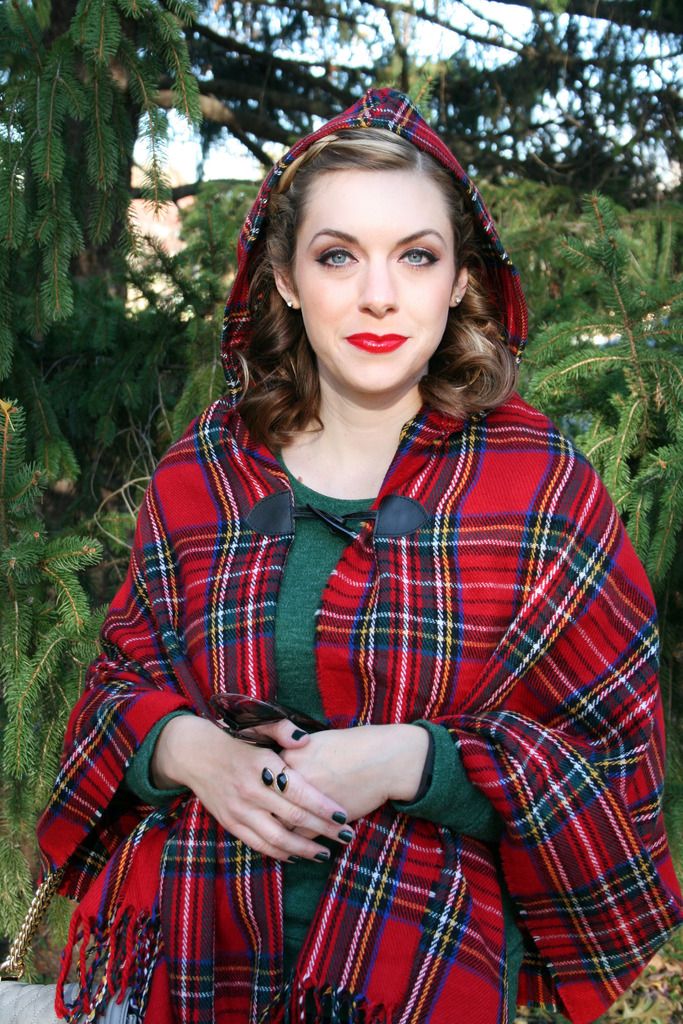 As you are all very aware, I love plaid. Always have, always will. So, when I saw this plaid hooded cape, I simply had to have it. It also helps me fulfill my lifelong fantasy of pretending to be Little Red Riding Hood, or Little Plaid Riding Hood in this case.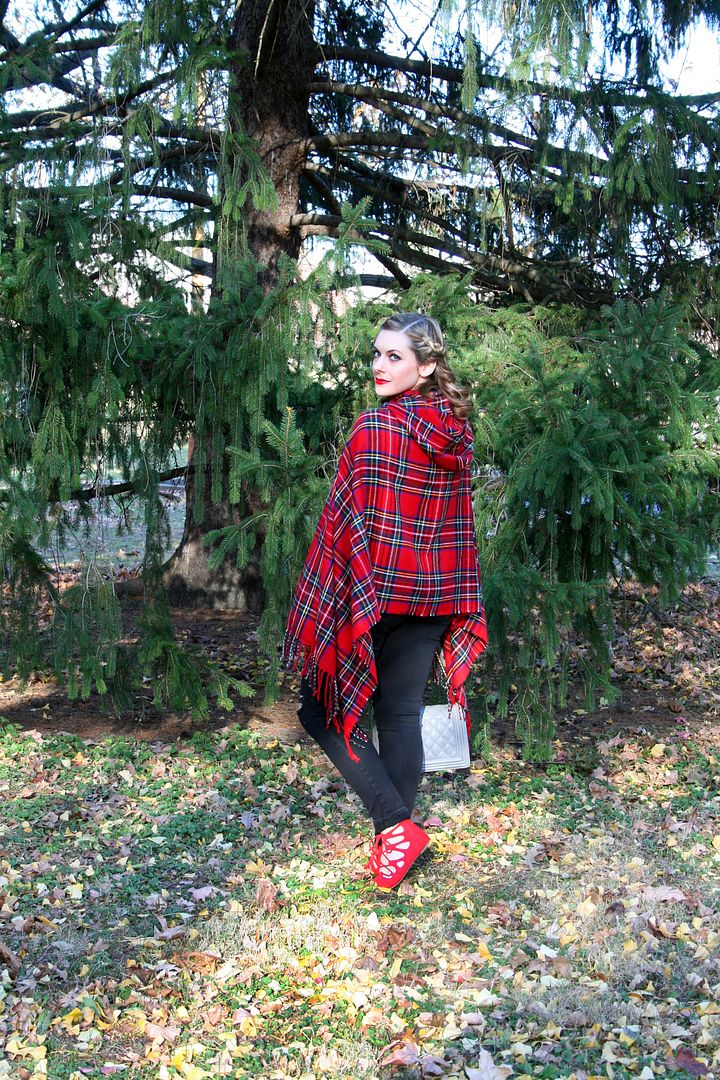 The temperature around the Midwest has been all over the place, which is quite odd for December. Depending on the day, a winter coat might be too much for the mild weather. This cape is perfect for throwing on when you're travelling over the river and through the woods to grandmother's house for Christmas dinner.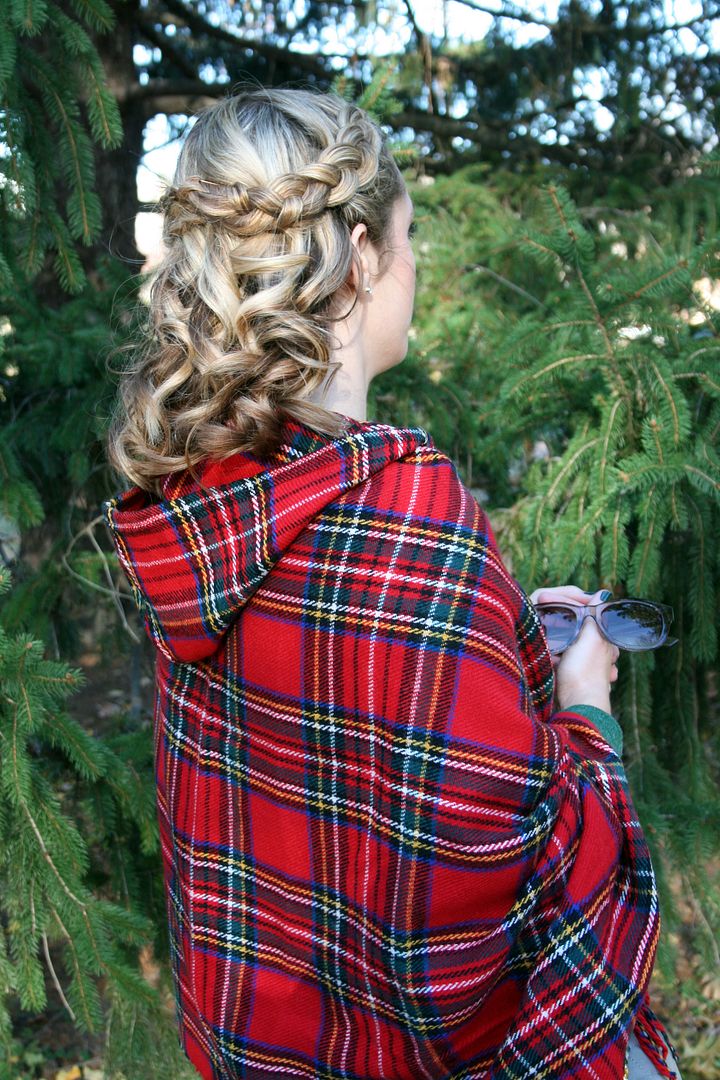 "My, what big braids you have!" I've been experimenting with different hairstyles as my hair gets longer. This braided crown is actually really simple and looks polished while keeping your hair out of your face while you open presents and make merry on Christmas day.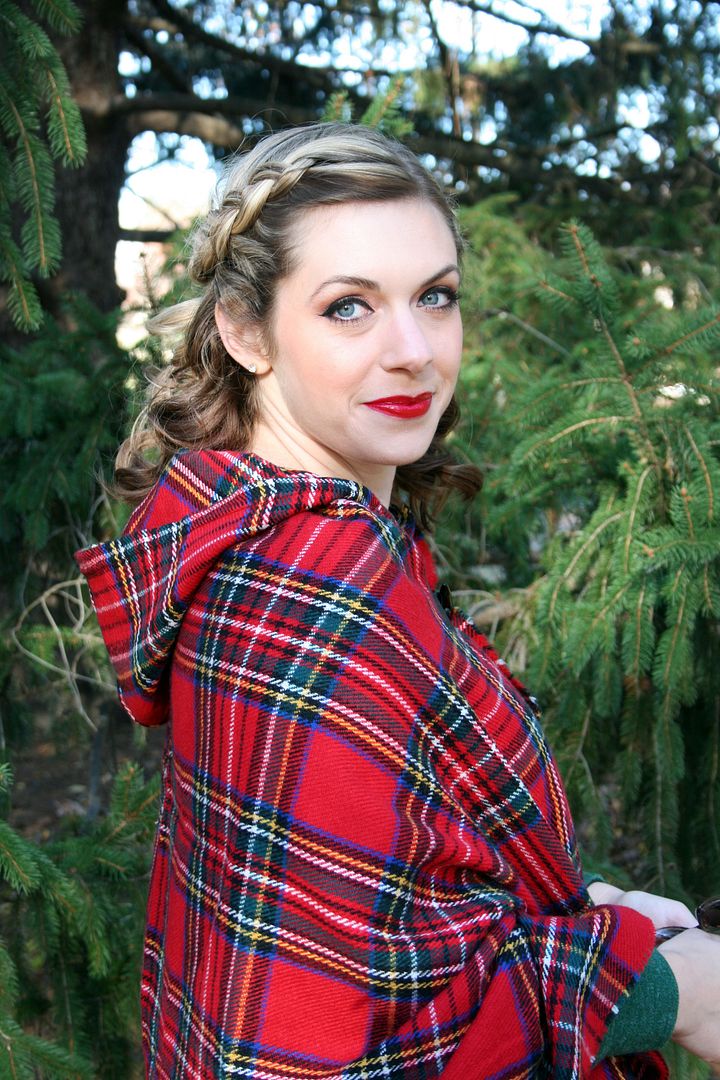 I like to keep things comfy and casual for Christmas Day. This look accomplishes all of that and is pretty much as festive as you can possibly be without sitting on top of your Christmas tree. Cheers to a very Merry Christmas and a Happy New Year!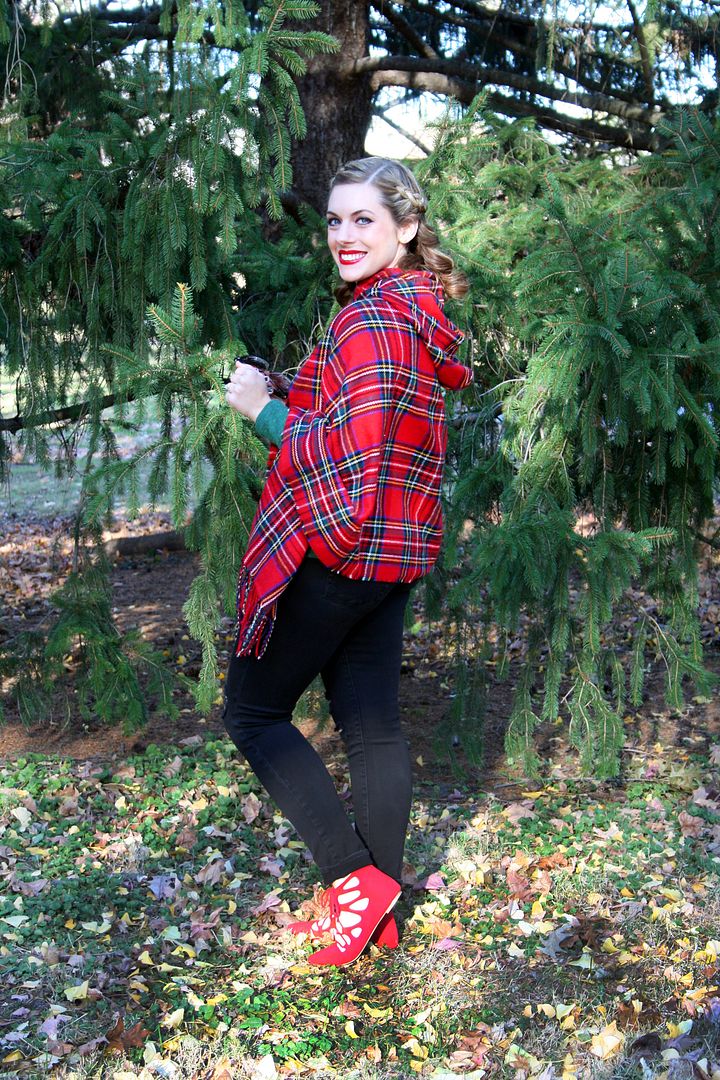 Outfit details: Cape: Ross Dress for Less, Jeans: Kohl's, Shoes: ASOS, Purse: BCBG