On Friday, you saw Molly's fun and festive cocktail style, now I'm showcasing mine. There's something about this time of year that just makes me want to dress head to toe in sparkly accents and green and red everything. It's the perfect time to dress like a sparkly little disco ball and make merry.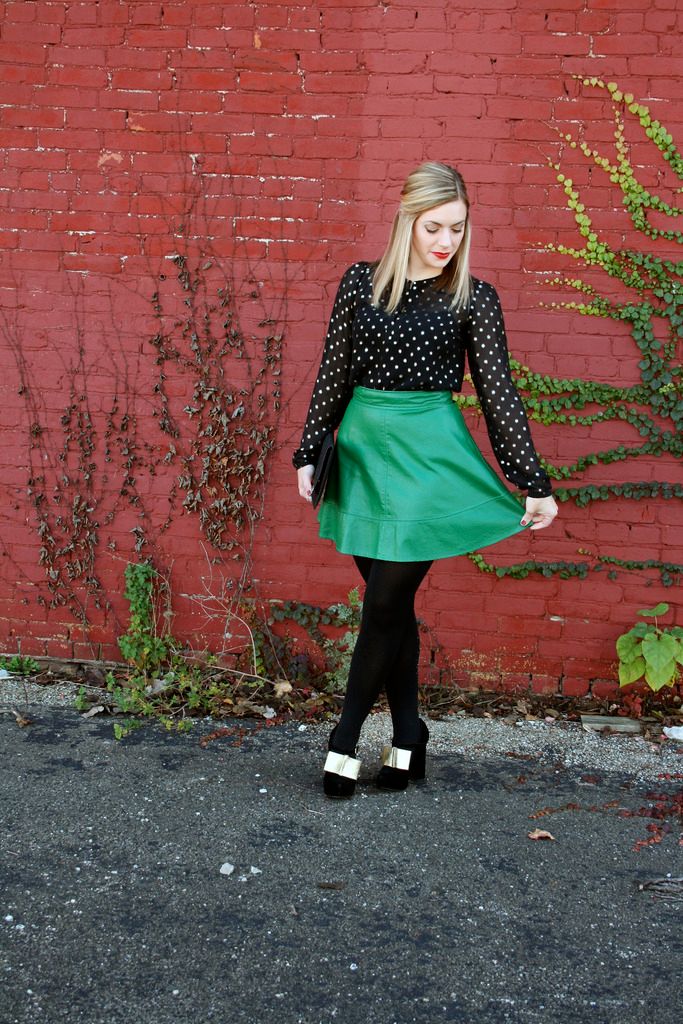 I've worn this outfit before to a work holiday party and it's probably one of my favorites. It's fun, festive and stylish. The best way to show festive style without being too cheesy is by minimizing the red and green combo and maximizing the metallic accents. I stuck with a green skirt and added the red in the form of a bright lip. Gold foil balances out the rest of the look.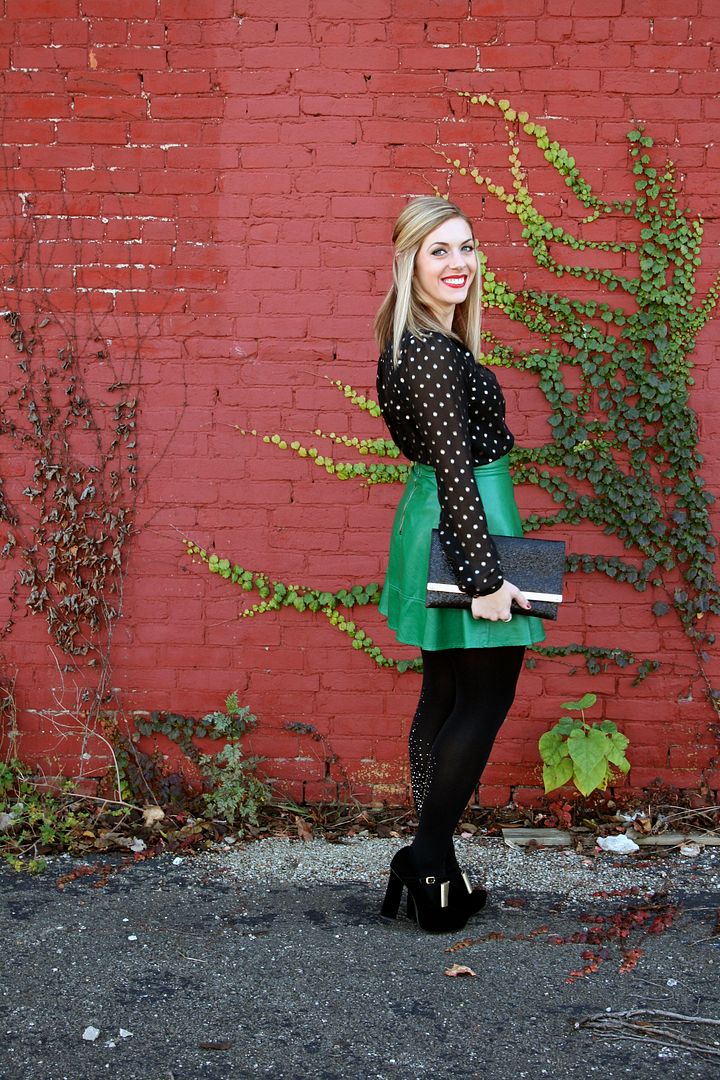 I really love these tights because they have such an unexpected detail on the back. They are a great way to add a little flair to an outfit without overpowering the rest of the look. Plus, they are some of the most comfortable tights I own.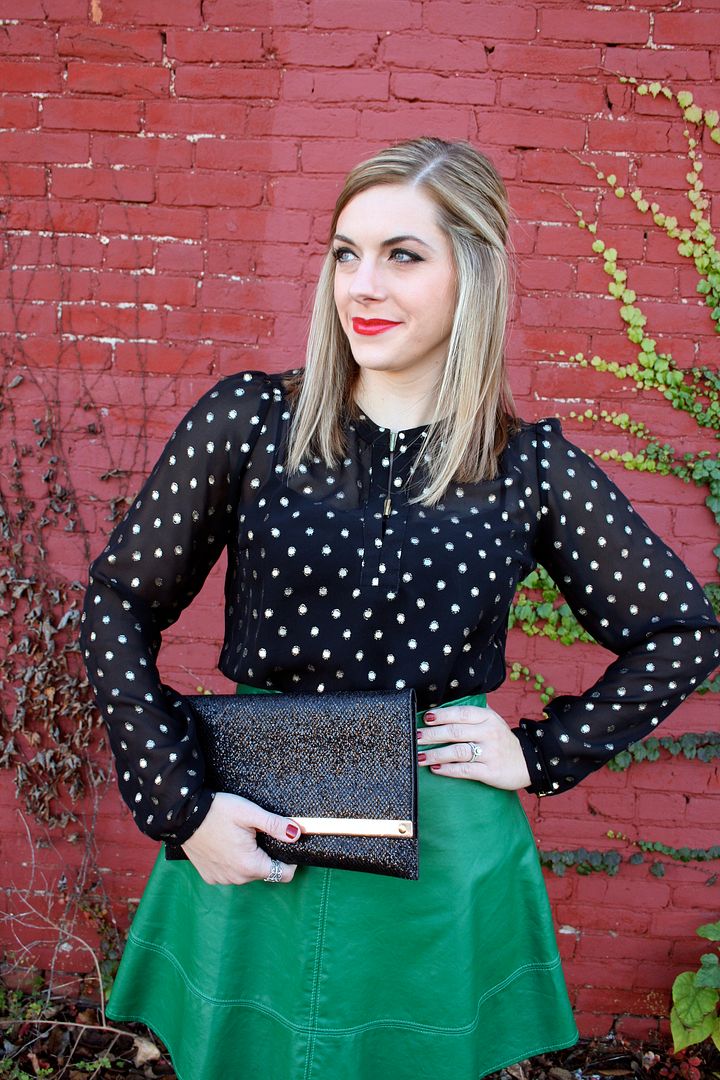 I finished off the rest by keeping things subtle with a sparkly black clutch and black velvet heels with a fun gold bow. I'm ready to rock around a Christmas tree, now where's the egg nog?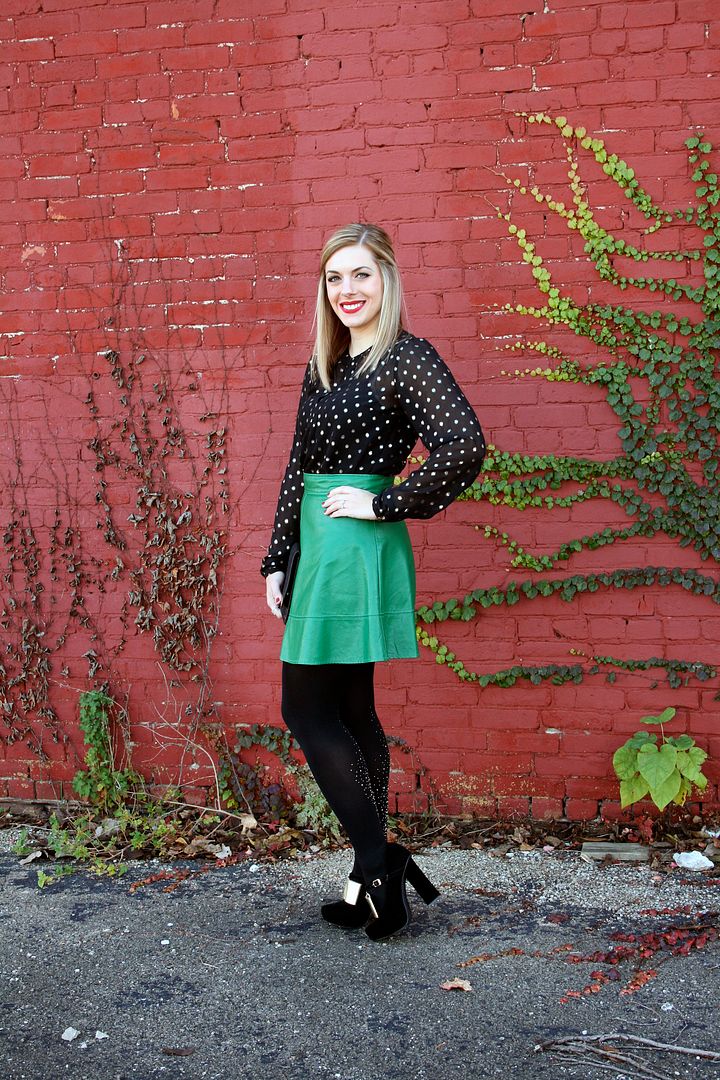 Outfit details: Skirt: Lulu's, Blouse: The Limited, Tights: Modcloth, Shoes: Modcloth, Clutch: T.J. Maxx