A not-so-gentle public service announcement that IT'S DECEMBER. Guyyyyys, I hope you don't mind, but this means we've got an ENTIRE MONTH of holiday party inspiration lined up. Because holiday cheer is all that will get us through this chilly weather, let's be real.
First up, I've got my absolute favorite appetizer ever in the history of appetizers. It's so, so easy-peasy you won't even believe it. It's layered with pesto and sun-dried tomatoes, so it's even beautiful festive red and green colors! The tangy goat cheese and rich flavors really pack a delicious punch that makes this little terrine go a long way.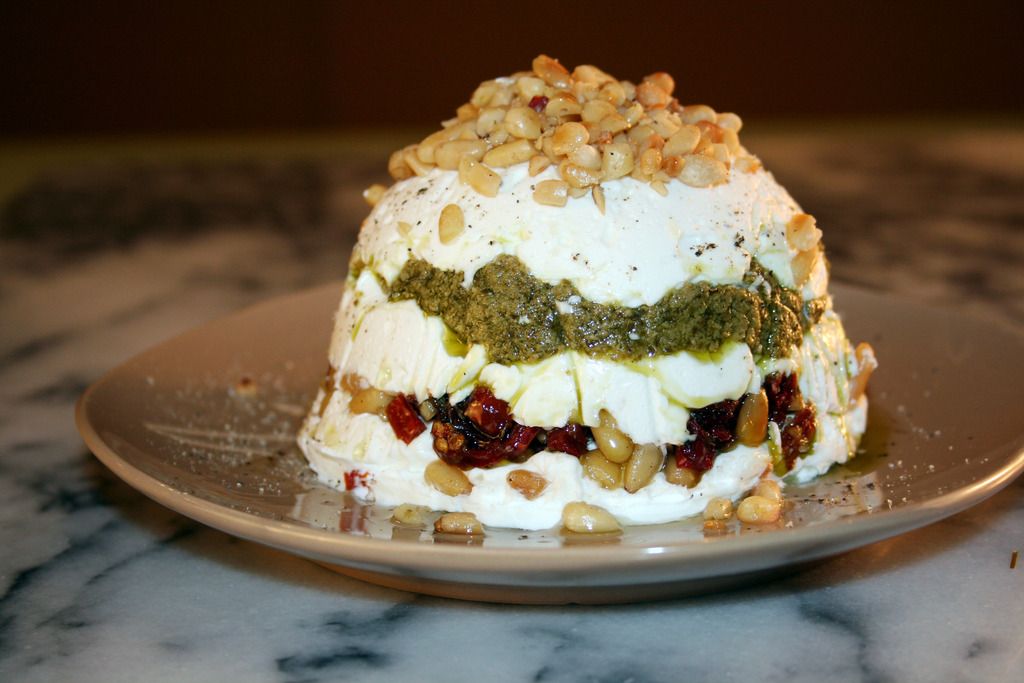 I can't take this thing anywhere without people raving about it and asking for the recipe. Hope you're ready for that responsibility.
It's based off of this recipe from Fine Cooking. (Have you picked up their magazines before? Their appetizer and party compilations are hands down the best recipe roundups my husband and I have come across.)
I know there are a handful of people who just can't do goat cheese (I'm sad for you, but I'll work with you on this). If this is you or your partygoers, feel free to go with 10 oz of cream cheese instead. If you must. If you can't get enough of the stuff, feel free to do only 10 oz. of goat cheese, as the original recipe suggests.
Without further ado, let's get to it!
Ingredients:
4 oz. goat cheese
6 oz cream cheese or Neufchâtel, slightly softened
1/4 to 1/2 cup heavy cream
Kosher salt and freshly ground black pepper
3 Tbs. basil pesto (homemade or store-bought)
5 oil-packed sun-dried tomatoes, drained and finely chopped
1/4 cup pine nuts, toasted and coarsely chopped
Extra-virgin olive oil for drizzling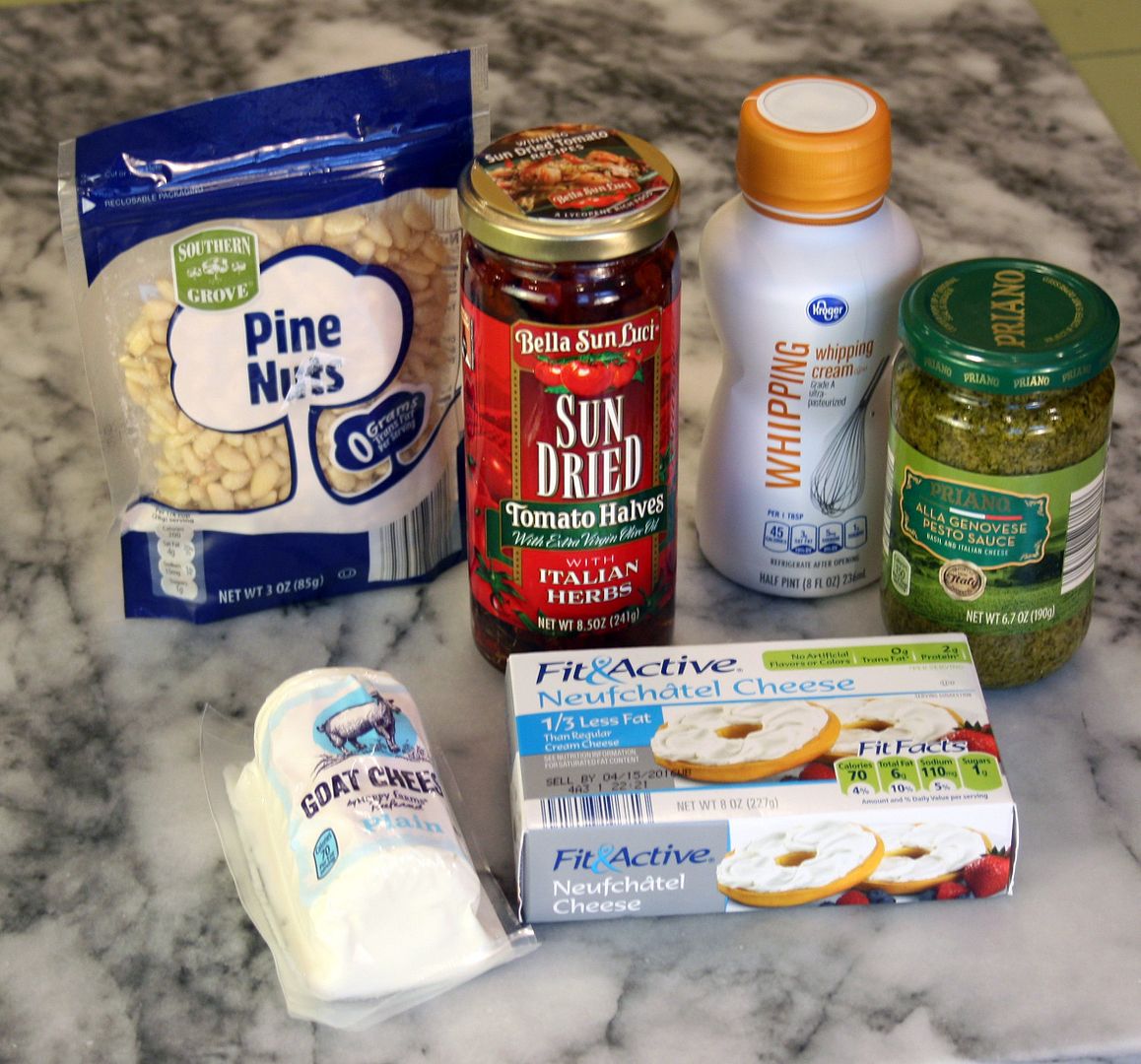 Line the inside of a 2-cup sharply sloping bowl (about 4 inches across the top) with plastic; let the ends extend over the sides a few inches. In a mixing bowl, mash the goat cheese, cream cheese and 1/4 cup of the cream with a fork and season with 1/4 tsp. salt and a few grinds of pepper.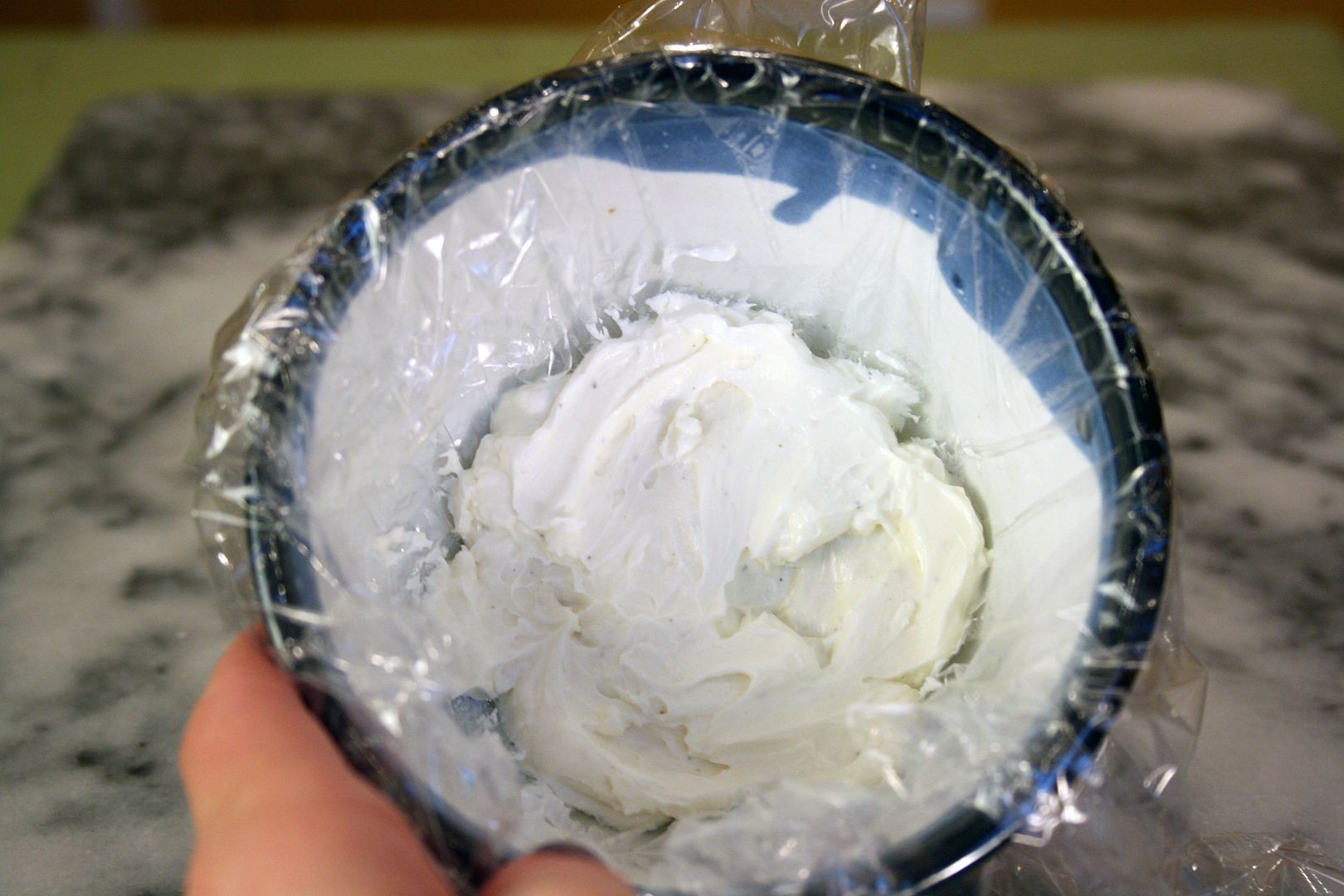 Take about one-third of the cheese and form into a disc, then place into the lined bowl and pack it into an even layer. Spread the pesto almost completely to the sides of the first layer of cheese. Top with another third of the cheese (making a disc and placing it down again), the sun-dried tomatoes, and all but 1/2 T. of the pine nuts. Top with the remaining cheese. Lightly pack down, fold the plastic over, and refrigerate for at least 30 minutes.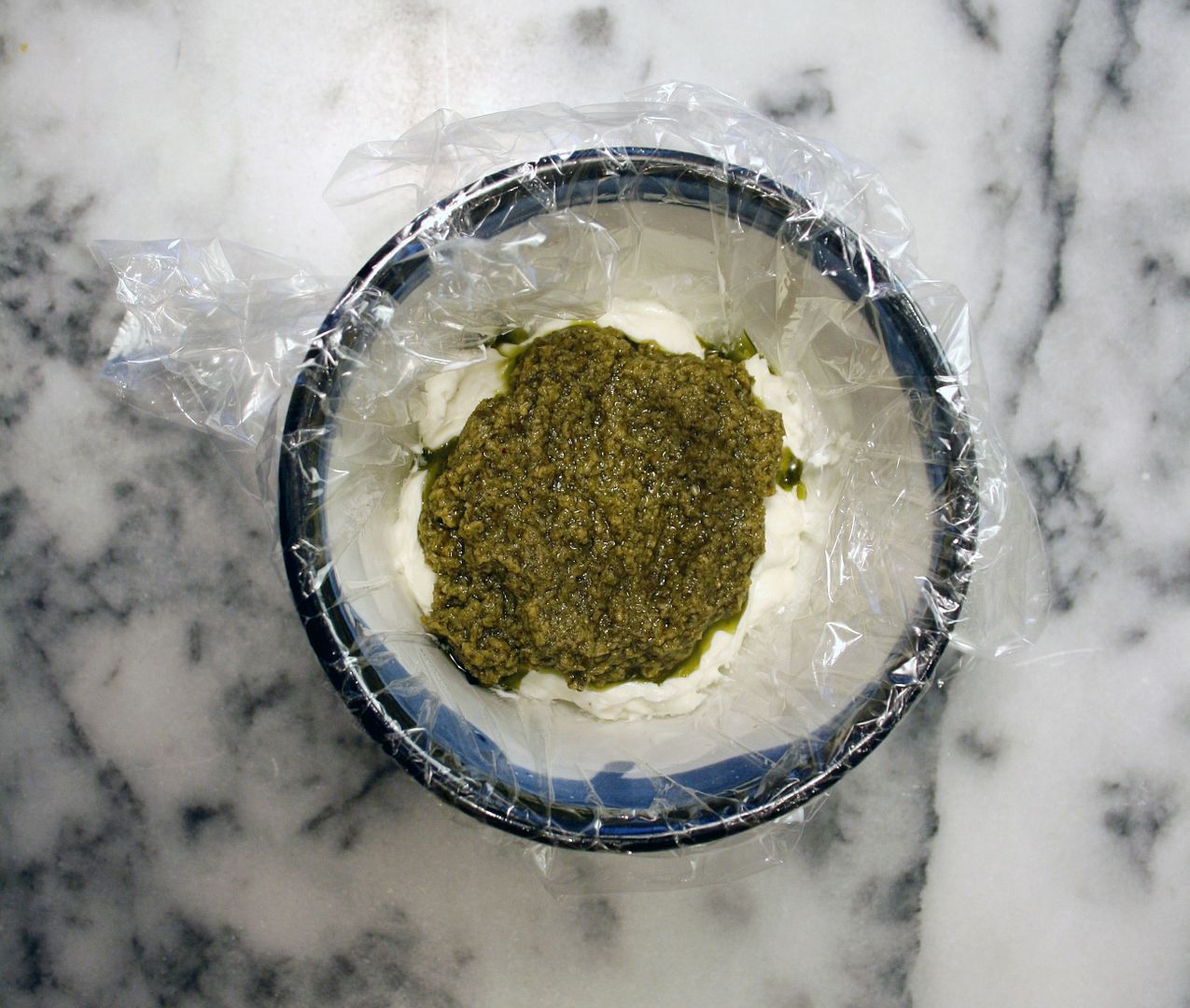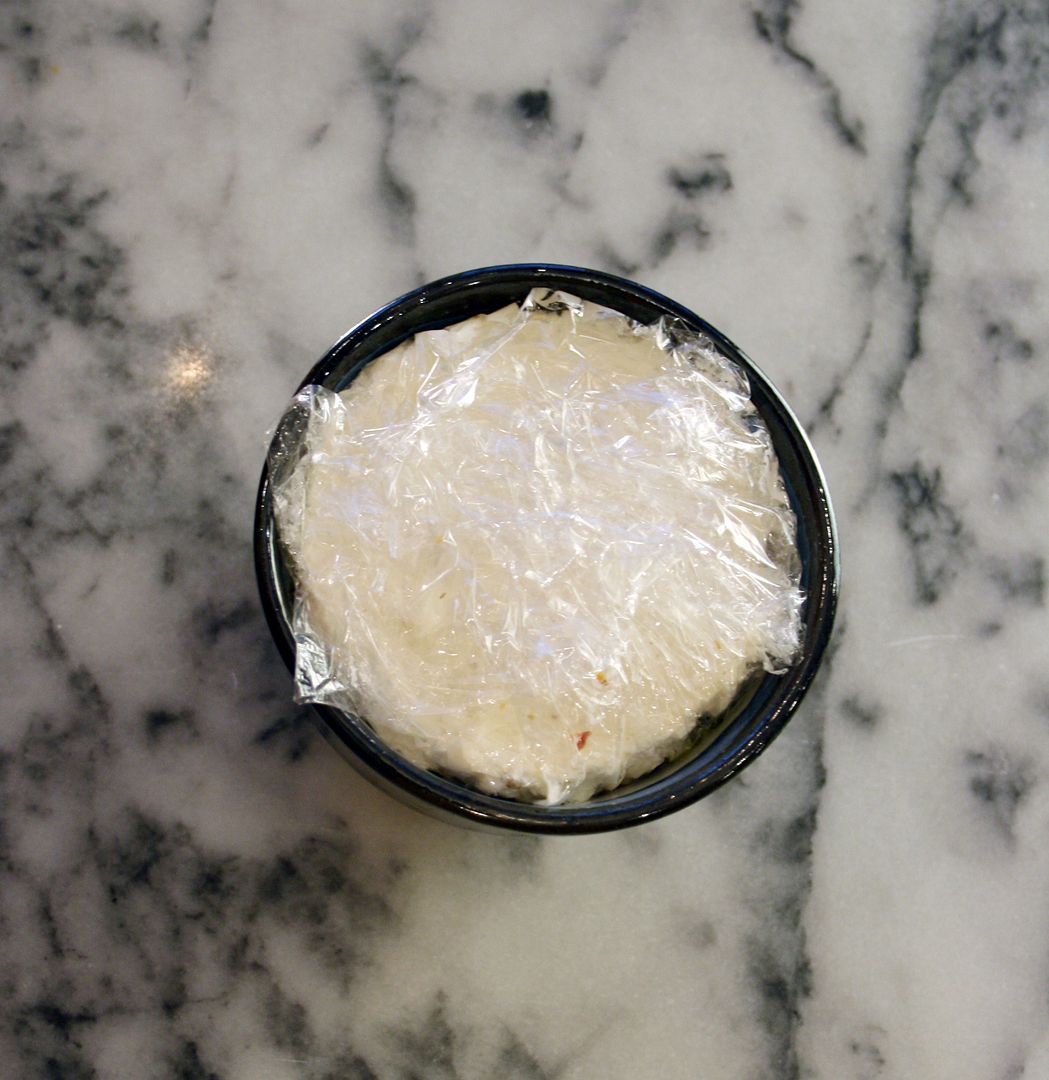 Half an hour before serving, take the bowl out of the refrigerator. Pull on the edges of the plastic to loosen from the bowl. Invert the terrine onto a plate, drizzle with a little olive oil, and let sit for 1/2 hour to warm up. Sprinkle with the remaining pine nuts, season liberally with pepper, and serve.
Now, put these ingredients on your shopping list and be ready to be the star of the holiday party circuit this season!
-Molly