A few weeks ago, we styled a couple of outfits to wear to work. I work in a corporate office setting, so it's sometimes a struggle to come up with fun outfits using what you currently have in your wardrobe. When this happens, I try to mix things up and style different patterns, colors and material together.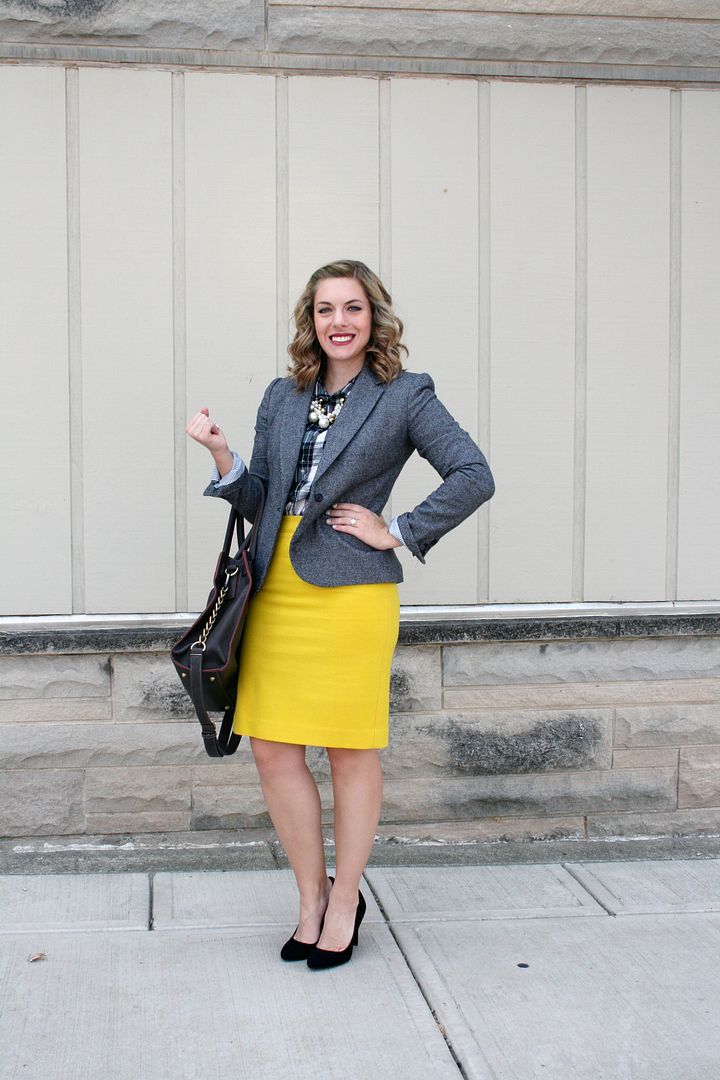 One type of material that only gets used once a year (at least here) is wool. I mean, I can't even think about wool unless it's less than 40 degrees. It does make for a cozy layer in the fall and winter though. This skirt and tweed blazer are both wool and will definitely be keeping me warm this winter.
I love this skirt because it's in an unexpected golden hue that brightens up even the most dreary of days. It's great to have on standby for when you haven't seen the sun for weeks on end and need a pick me up. I finished off the look with a plaid flannel shirt, suede heels and a charcoal gray bag that's big enough to fit everything you'll need for your work week.
Outfit details: Blazer: Target, Plaid shirt: T.J. Maxx, Pencil skirt: J.Crew Factory, Heels: Kohl's, Bag: Modcloth