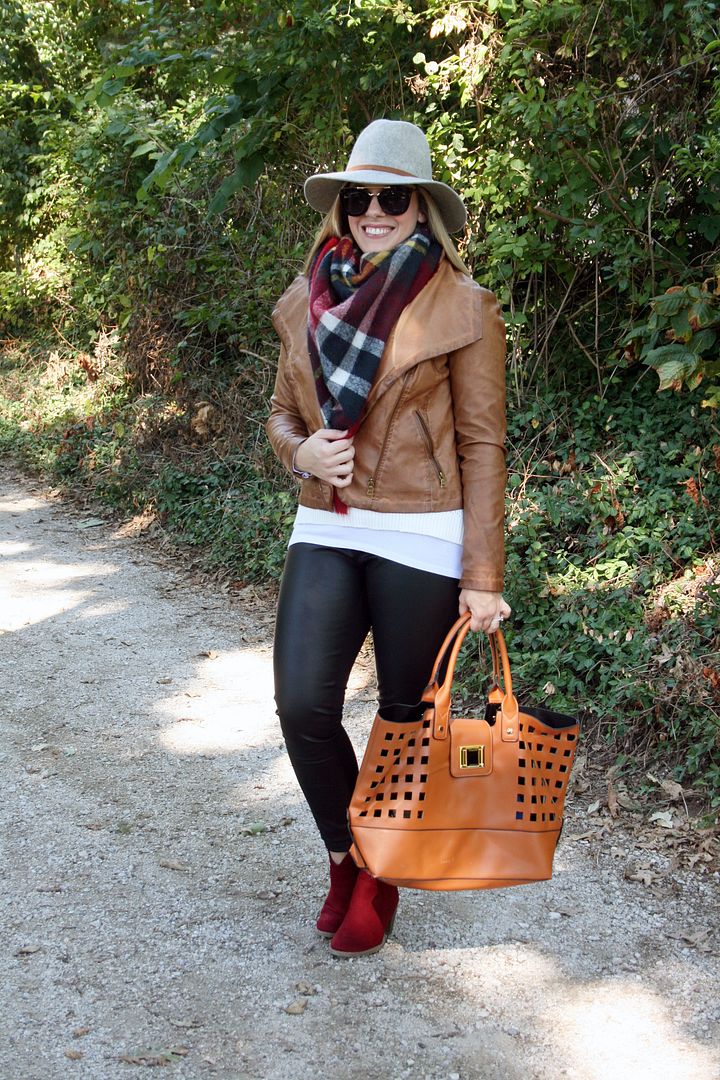 In the midwest, this time of year can mean that the weather is very unpredictable. One day it can be warm and sunny and the next, it's snowing and blowing. That can make it very difficult when you're trying to figure out what to wear. That's where layering comes into play. You can think of it as an art form or a scientific equation, whichever way your brain tends to lean. Personally, I like to think of it as an art form.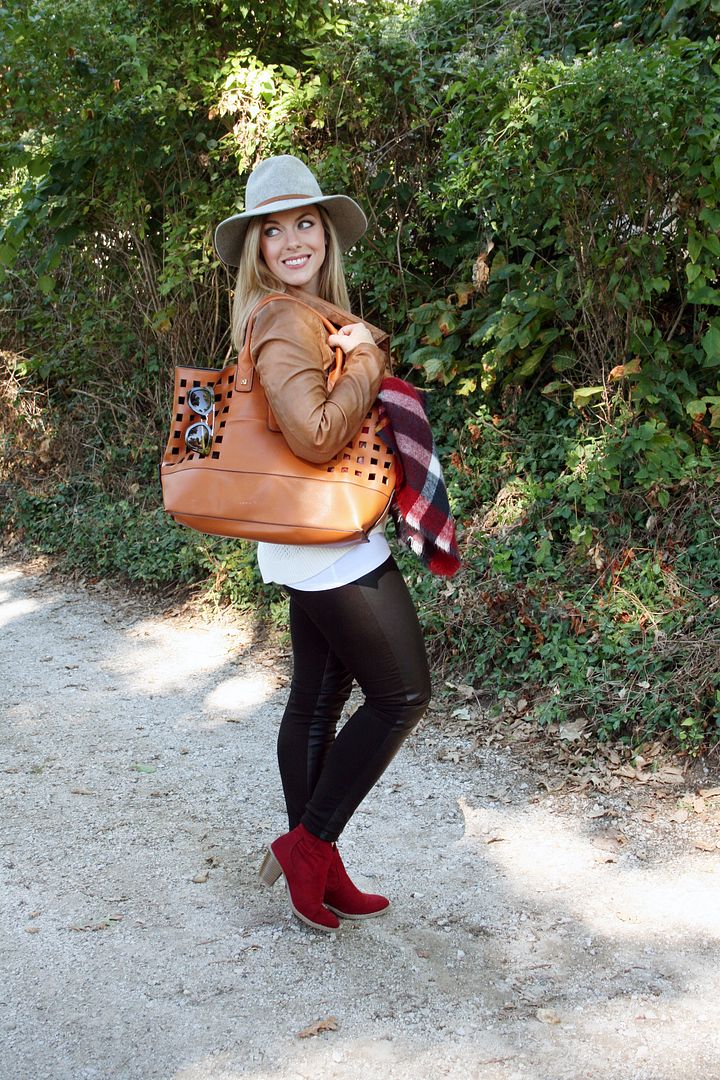 Like any good masterpiece, you start with a base. In this case, I went with these comfy leather leggings, a long sleeve white tee and a white sweater. This sweater is lightweight so it's perfect for adding pieces on top of.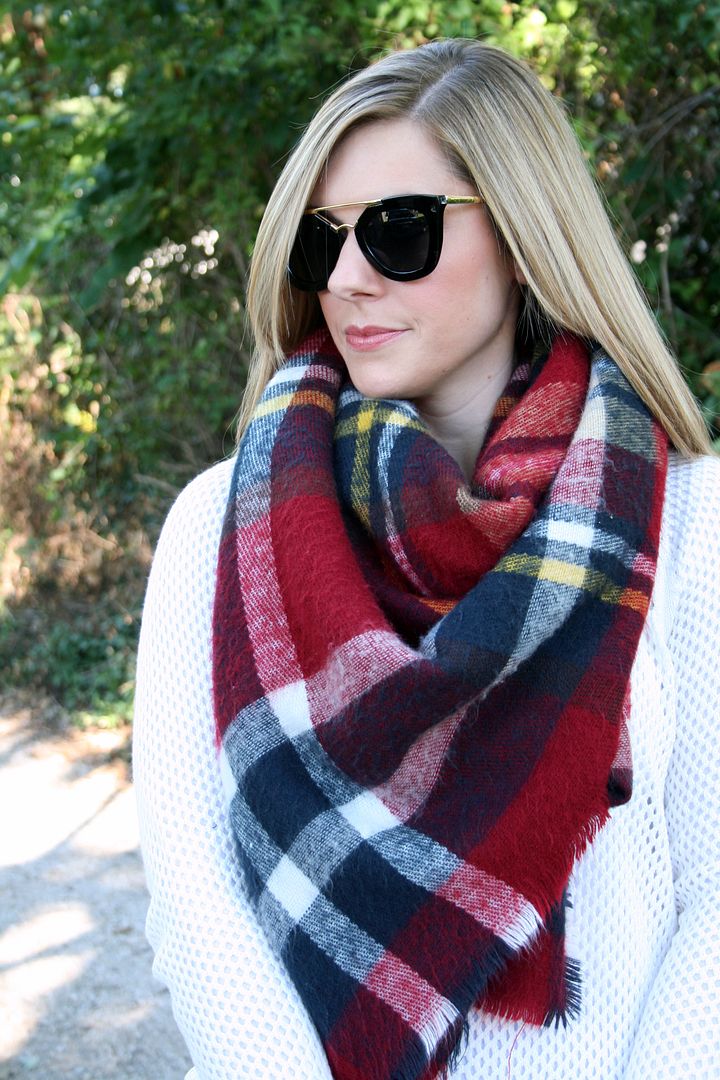 Like any good base, it provides support for the layers you add on top of it. Here, that is a blanket scarf, felt fedora and leather moto jacket. These items are perfect for layering because they easily go on and off as needed. So, when you're running around outside, you can bundle up, then discard the heavier pieces once you get inside, or when it warms up later on in the day.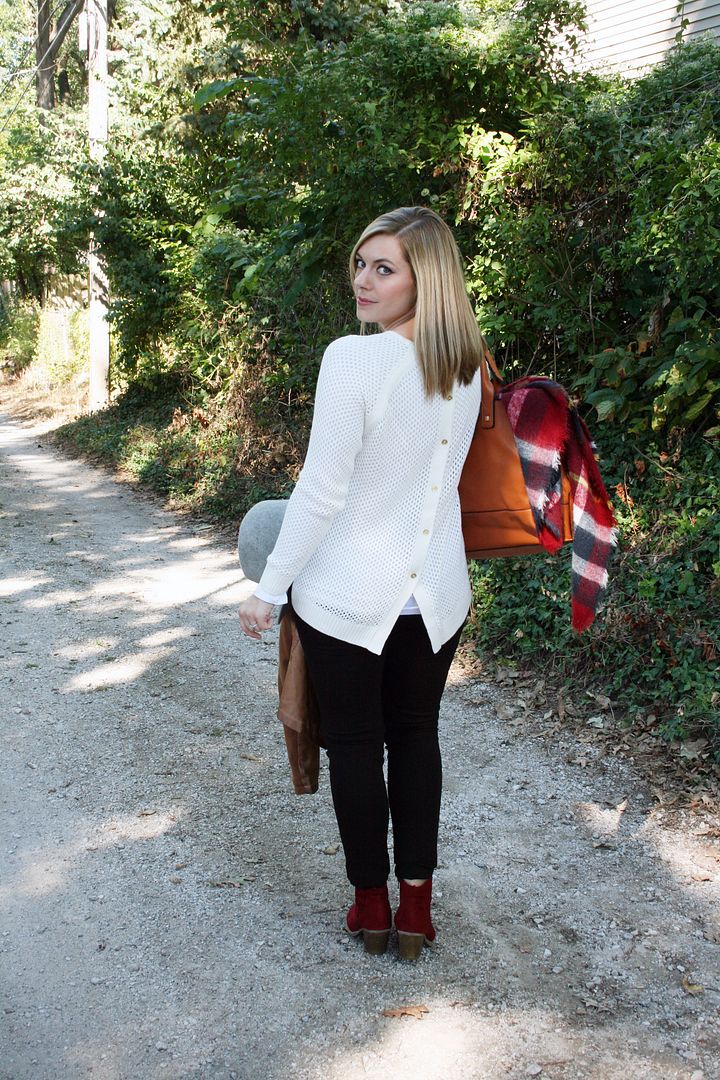 With any good layering look, you need accessories that add to the functionality of the outfit, i.e. being able to hold all the stuff you take off when you get warm. I have a large tote that I got on a trip to Ireland. It's one of my favorite bags because it's so versatile and holds all sorts of things. Plus, it looks great with a blanket scarf peeking out and sunglasses hanging off the side. I also really love these wine colored ankle boots. I find myself wearing them with all sorts of outfits in the fall and winter. The color adds a little pizazz to the otherwise gray landscape of the colder months.
This look is just one of many examples of layering for the colder temperatures. I'm looking forward to playing around with layers in the next few months. What's your favorite way to layer?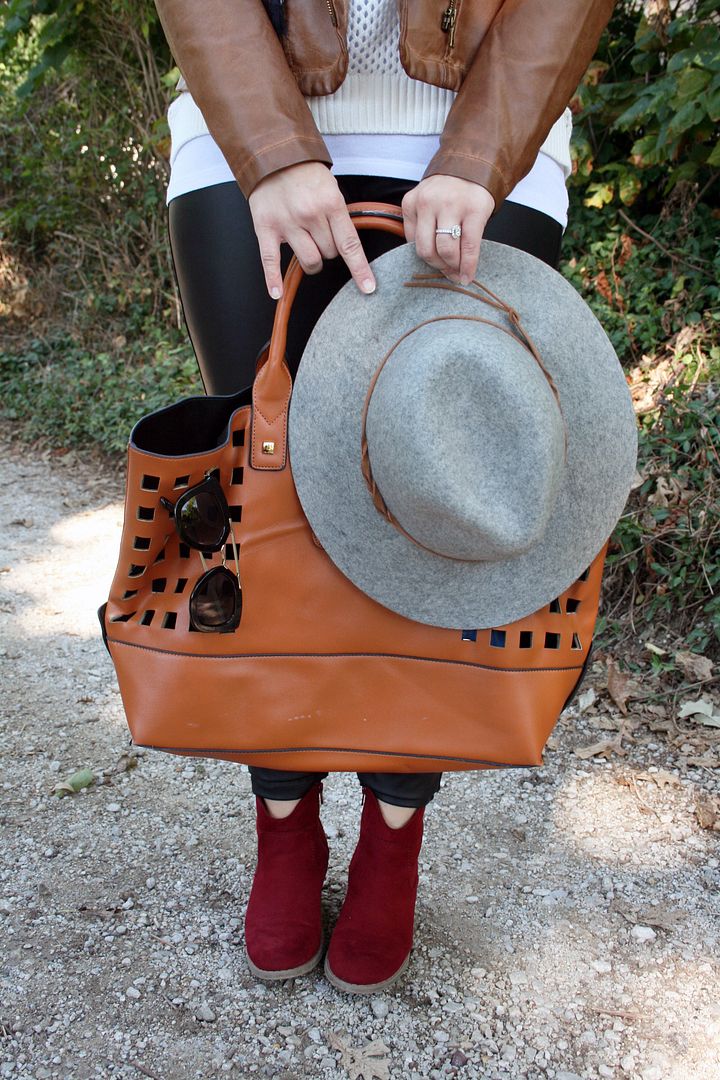 Outfit details: Sweater: Michael Kors, Leggings: T.J. Maxx, Blanket scarf: Zara
(similar)
, Jacket: T.J. Maxx, Hat:
Target
, Booties: Old Navy, Sunglasses:
Nasty Gal